Social Media Marketing with Zoho Social for Agencies
In this webinar, you will learn how to:
Create, schedule, and publish posts across multiple social channels for all your clients from one platform.
Track and listen to what people are saying about your clients' brand, competitors, and industry.
Create agency-branded reports and understand key metrics that help you measure what matters.
Bring your team and clients together to discuss what's important without switching tabs.
Custom-label Zoho Social with your agency domain name, logo, and favi con. Invite clients for free.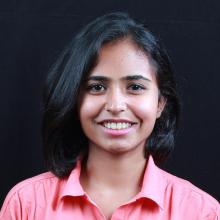 I'm a Content Writer at Zoho, and I'm here to help you make the most of social media marketing with Zoho Social. When I'm not writing or recording webinars, you'll find me clicking pictures of the food I eat, places I visit, and the people I meet. I love breaking down big concepts into simpler bits, watching and acting in theatrical plays, and eating dessert.