Create, schedule, post. One window is all you need.
Craft engaging posts that tell your brand's story. Schedule them across multiple social channels and reach the audience you want. 
A publishing queue that saves you time.

Create a publishing schedule that works best for your team. Set unique time slots for each day of the week so you never have to worry about overlaps.

Say it more than once, with Repeat.

Reinforce important updates by repeating your posts—weekly or monthly—so your followers never miss them.

Go live when they're watching

SmartQ your posts to schedule them for times when your followers are most likely to see them.

Targeting, done right.

Crafted a post with a specific audience in mind? Reach the followers you want to, on your Facebook and LinkedIn Pages, by selecting their timezone or location.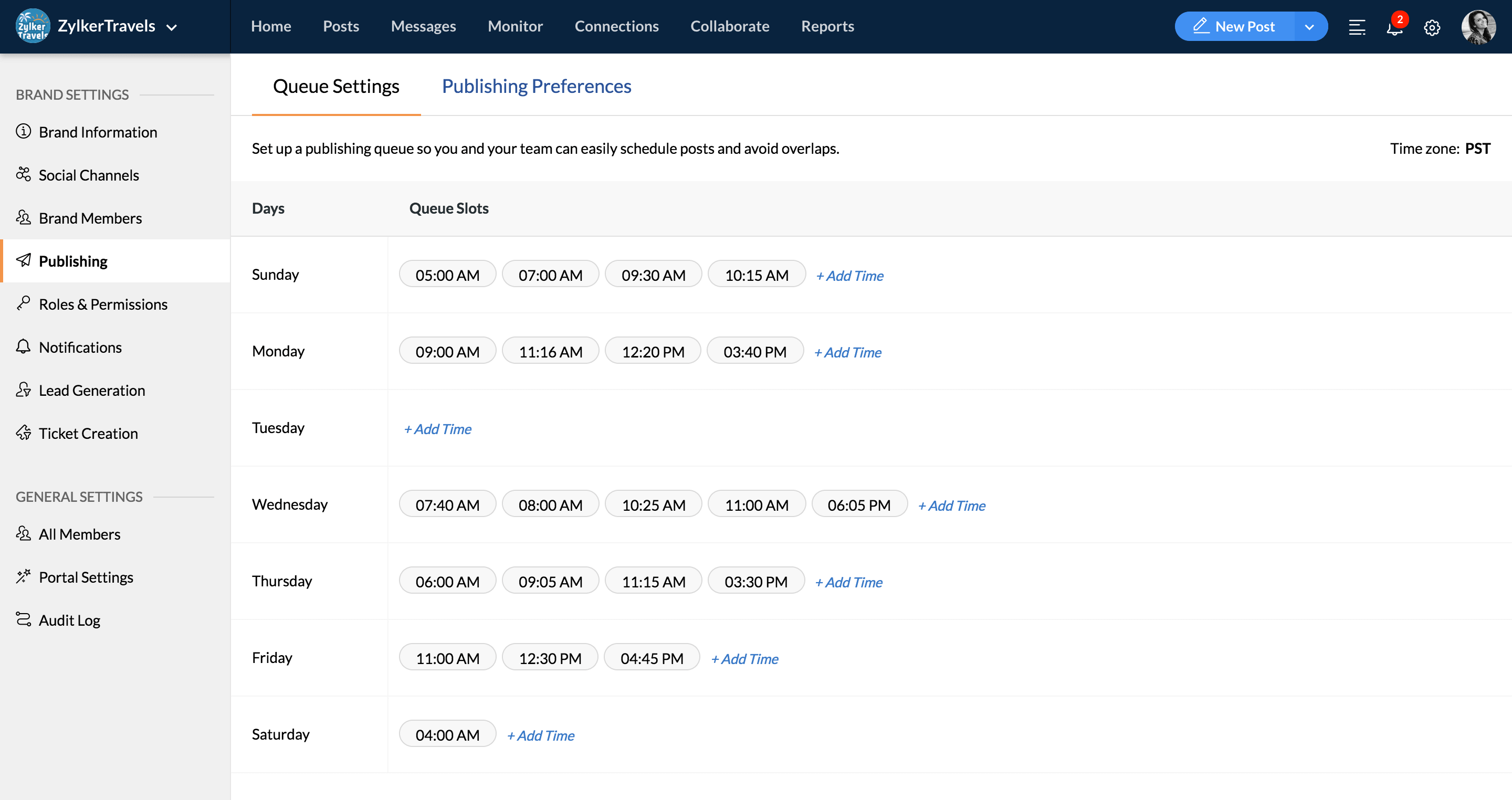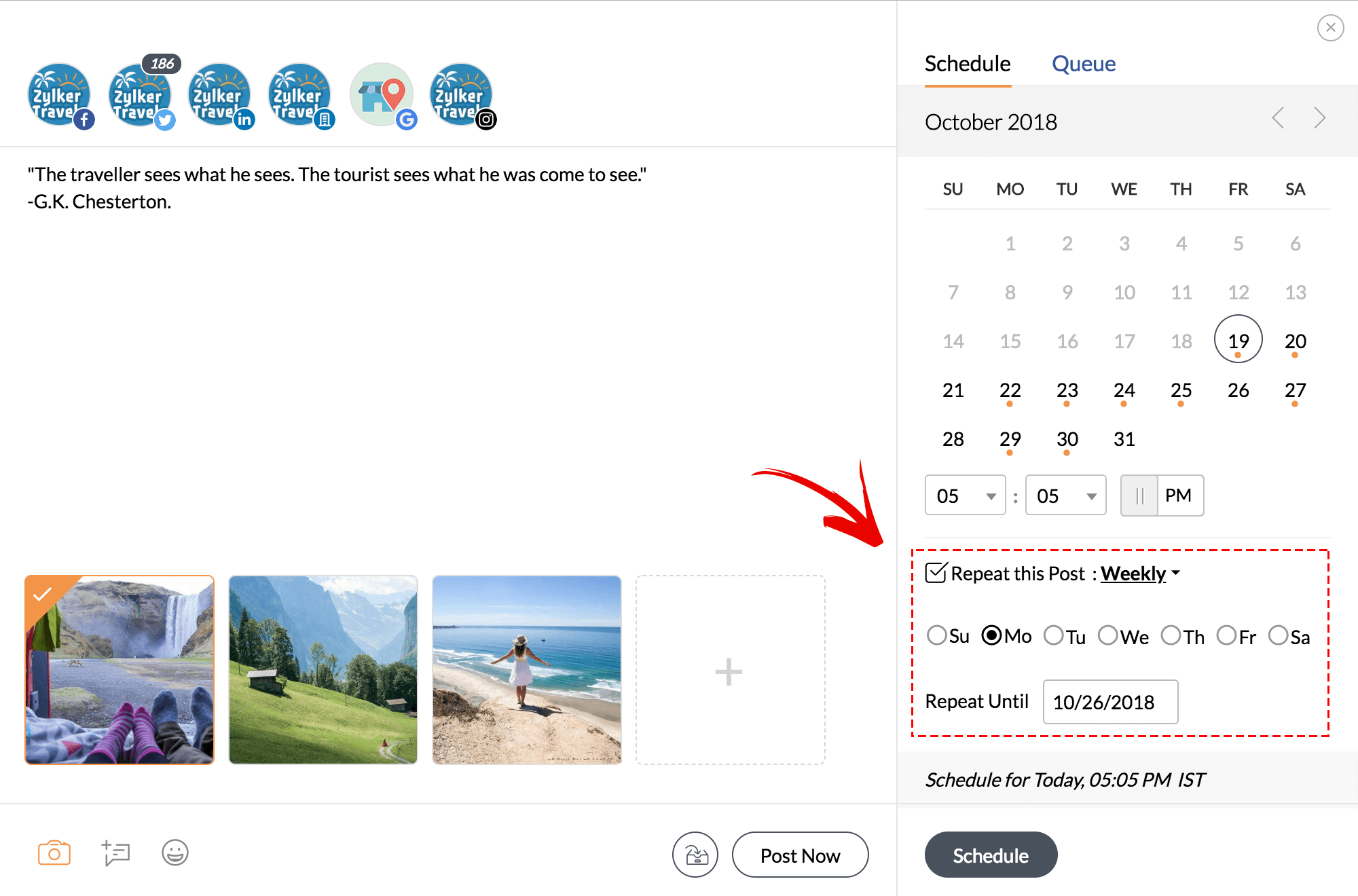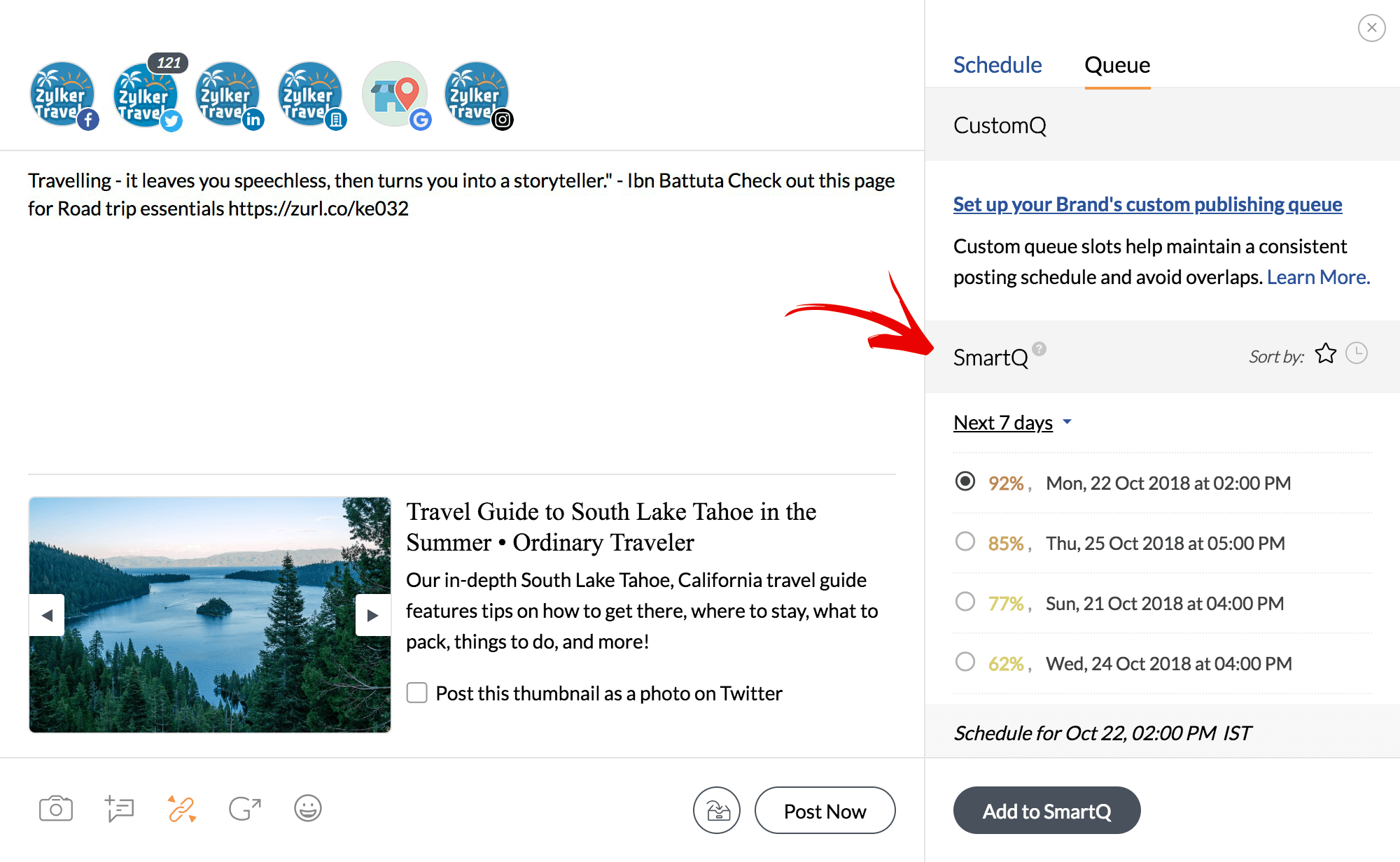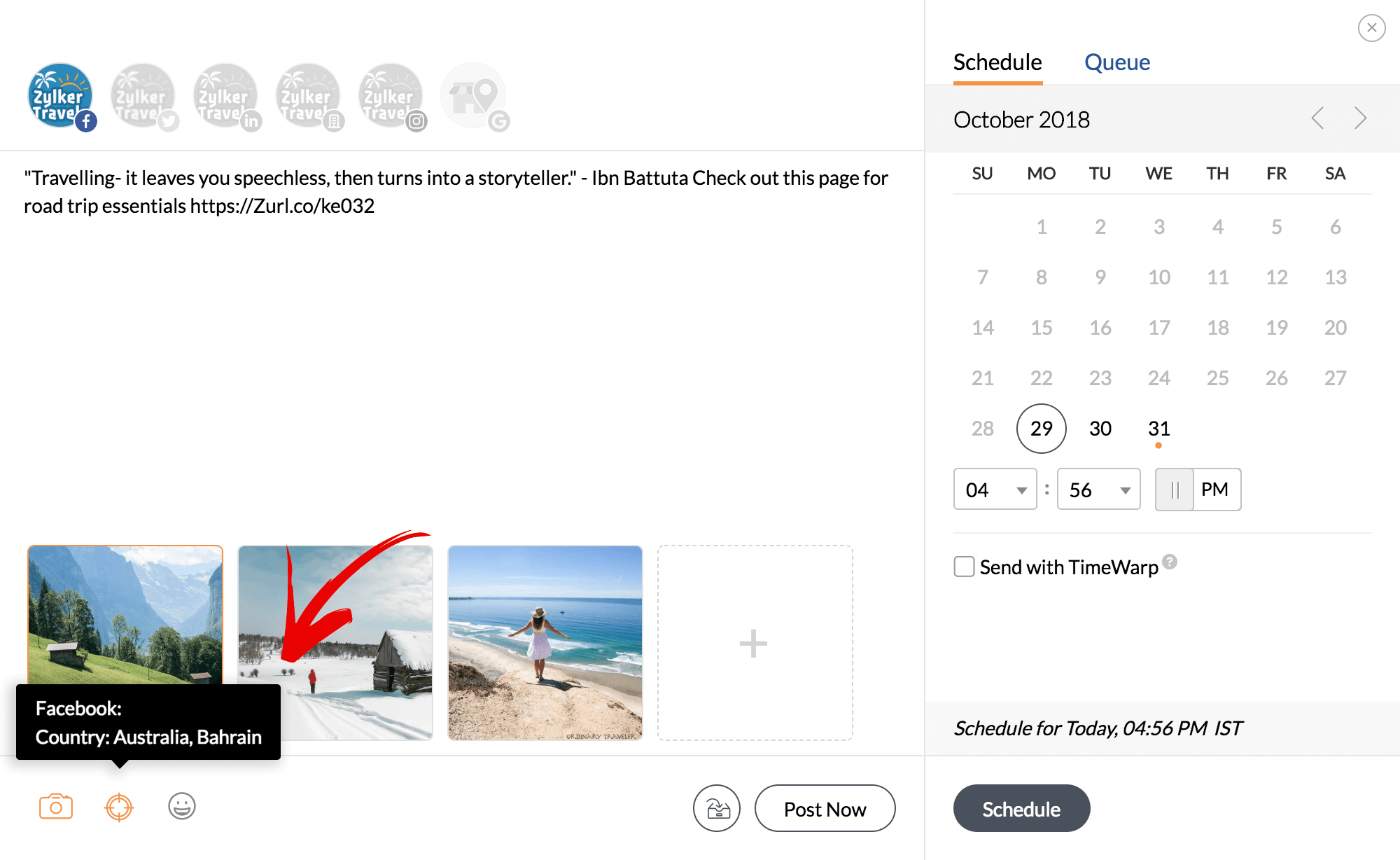 Do more. Do better. Say hello to the Publishing Calendar.
The Publishing Calendar puts you in complete control of your content pipeline. Schedule posts for the future, pick-and-drop to space them out across time, and work closely with your team to lay out a better content marketing strategy for your brand.
More about Publishing Calendar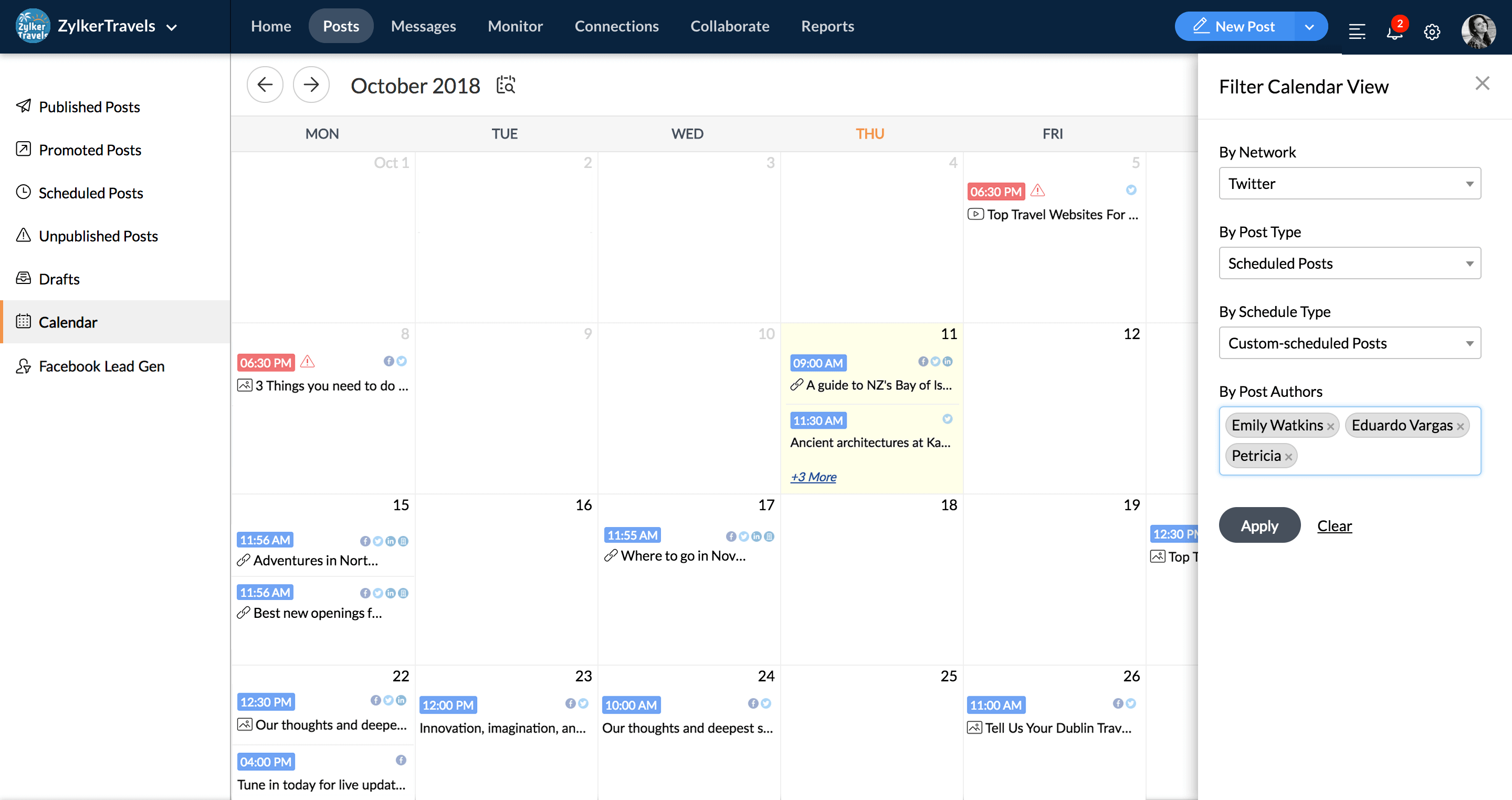 Schedule posts in bulk, one spreadsheet at a time.
Have a bunch of posts planned on a spreadsheet? Schedule all your posts in one go, with the help of Bulk Scheduler.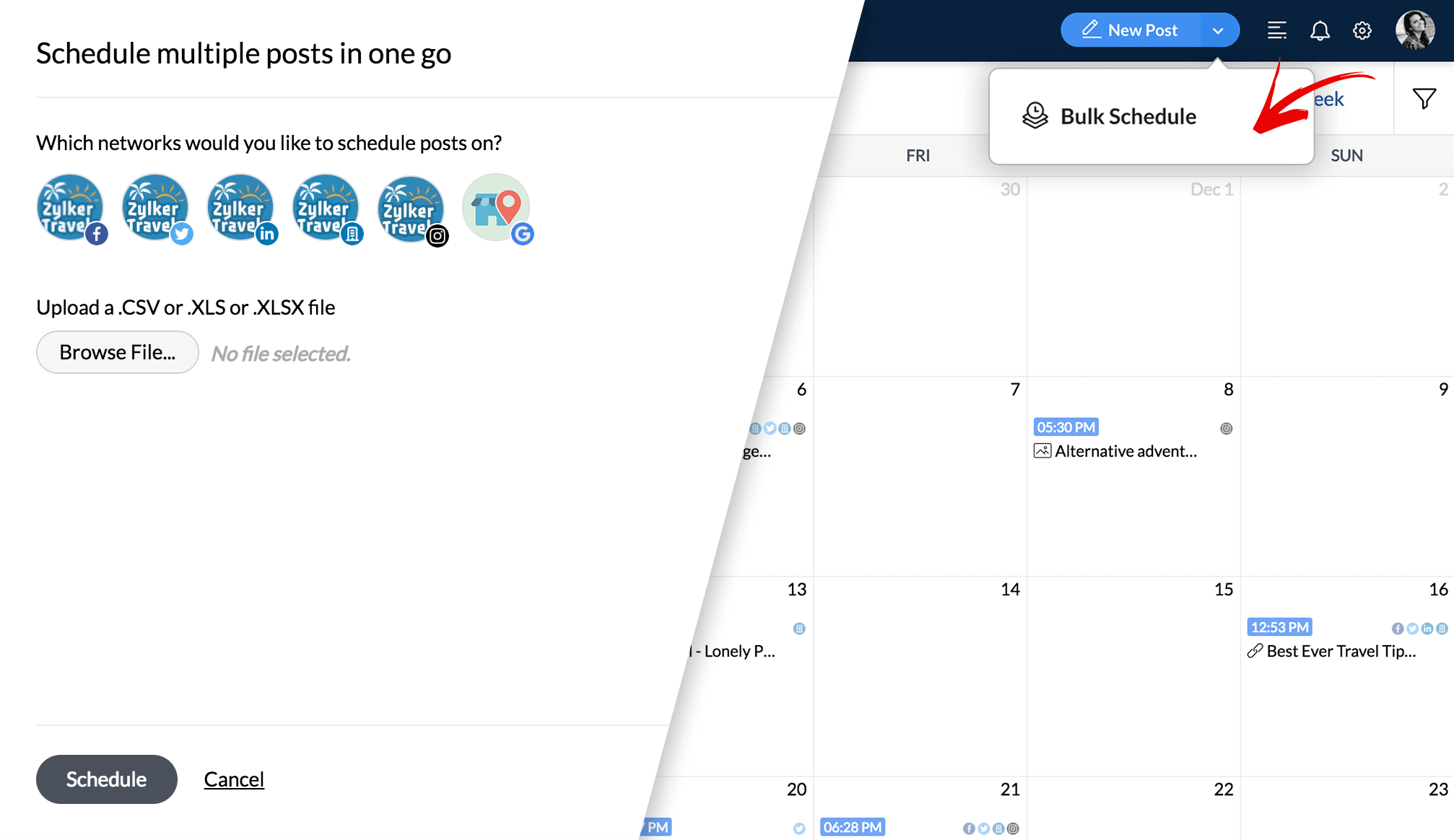 Pause when you need to. Resume when you're ready.
A crisis is a crisis. Whether it's on or off social media—your business always comes first. Pause all your scheduled posts from being published on multiple social media accounts. And resume them when it's time to get back into action!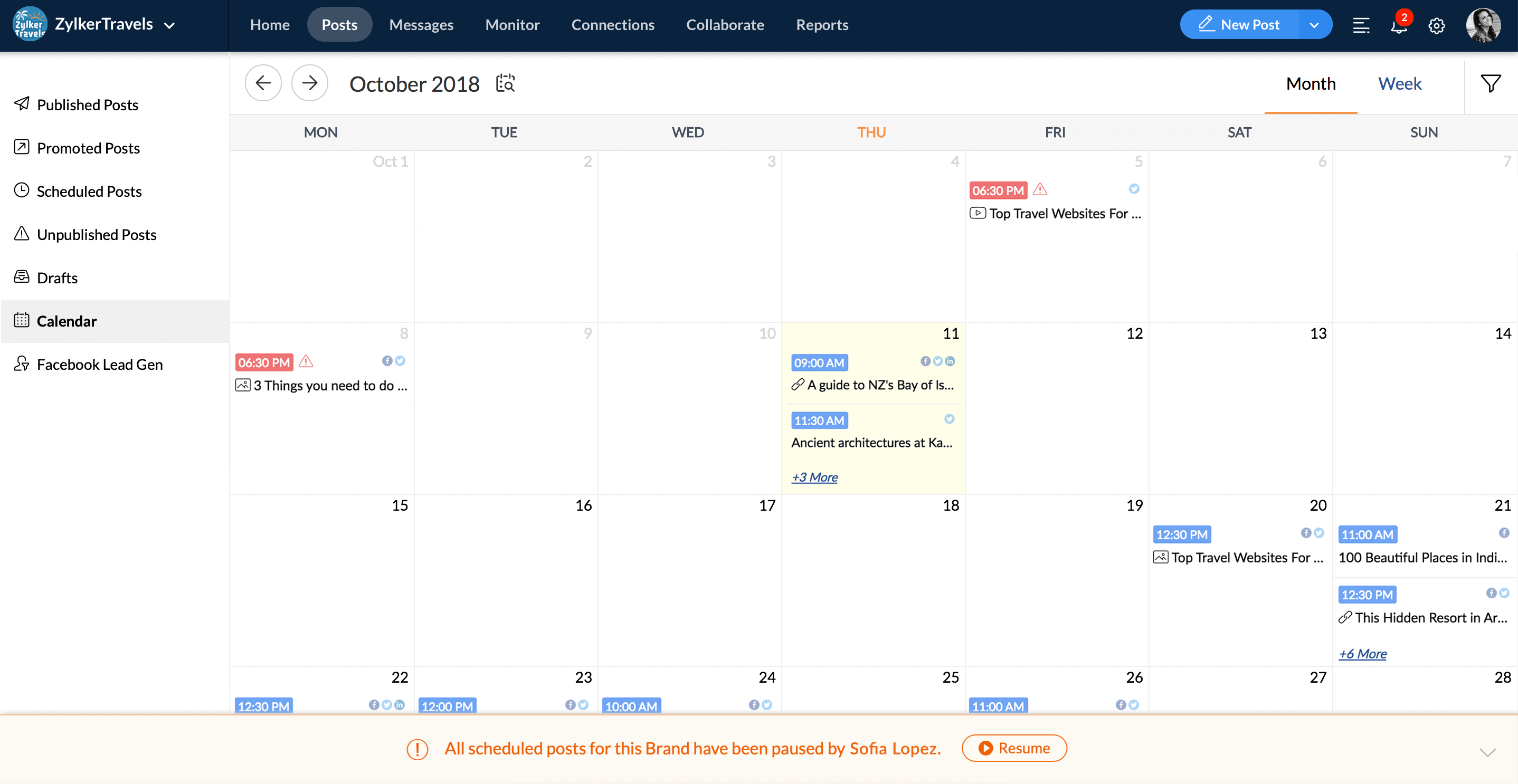 Share articles instantly, without leaving the page you're on.
With our browser extensions, you can share your favorite stories, as and when you discover them. Highlight words and images you love, and create unique copies for every social channel you share on.
More about zShare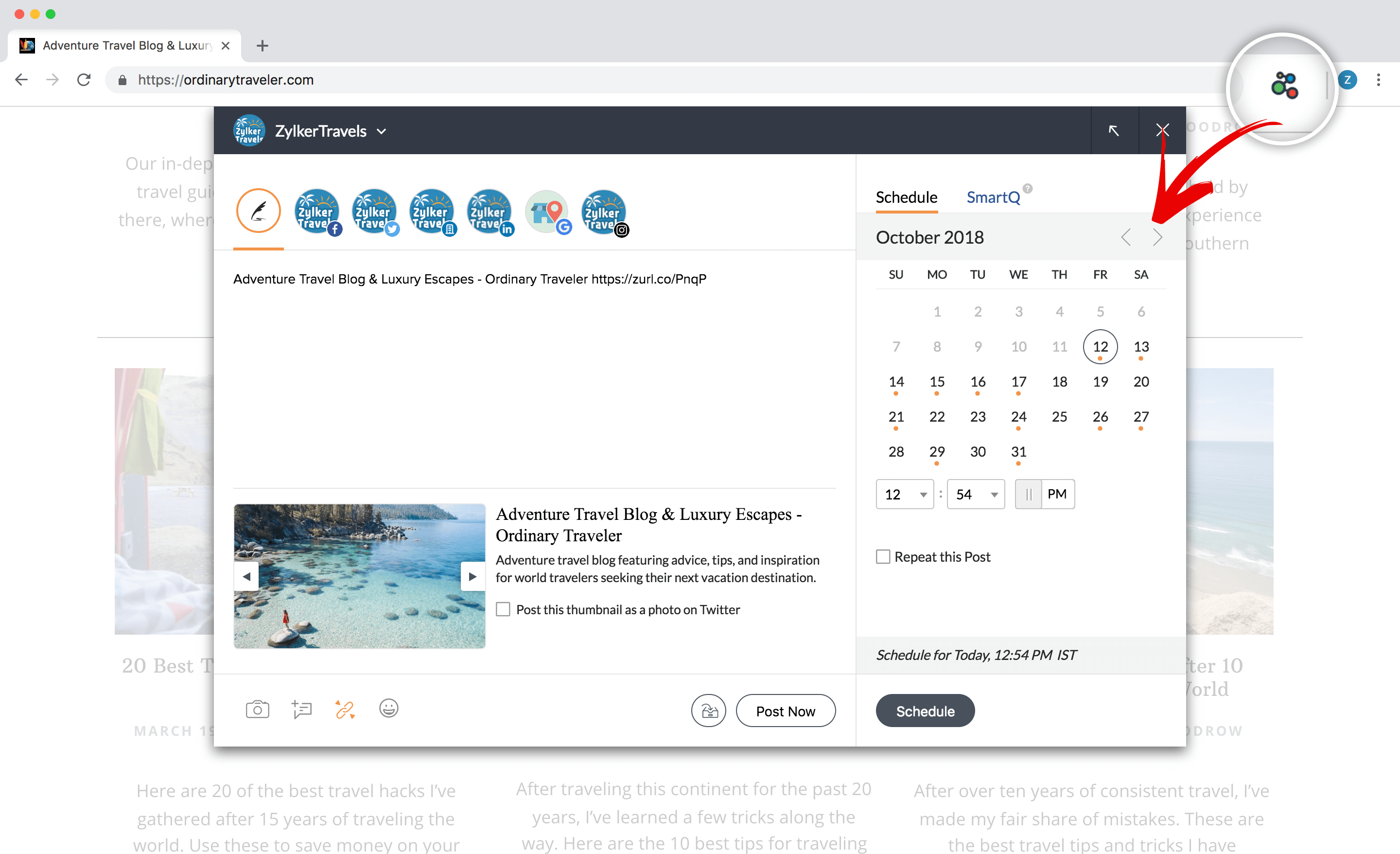 Got links? We'll keep them short and sweet.
Make your links look great. Shorten them automatically with our built-in URL shortener. Or, connect your Bitly account.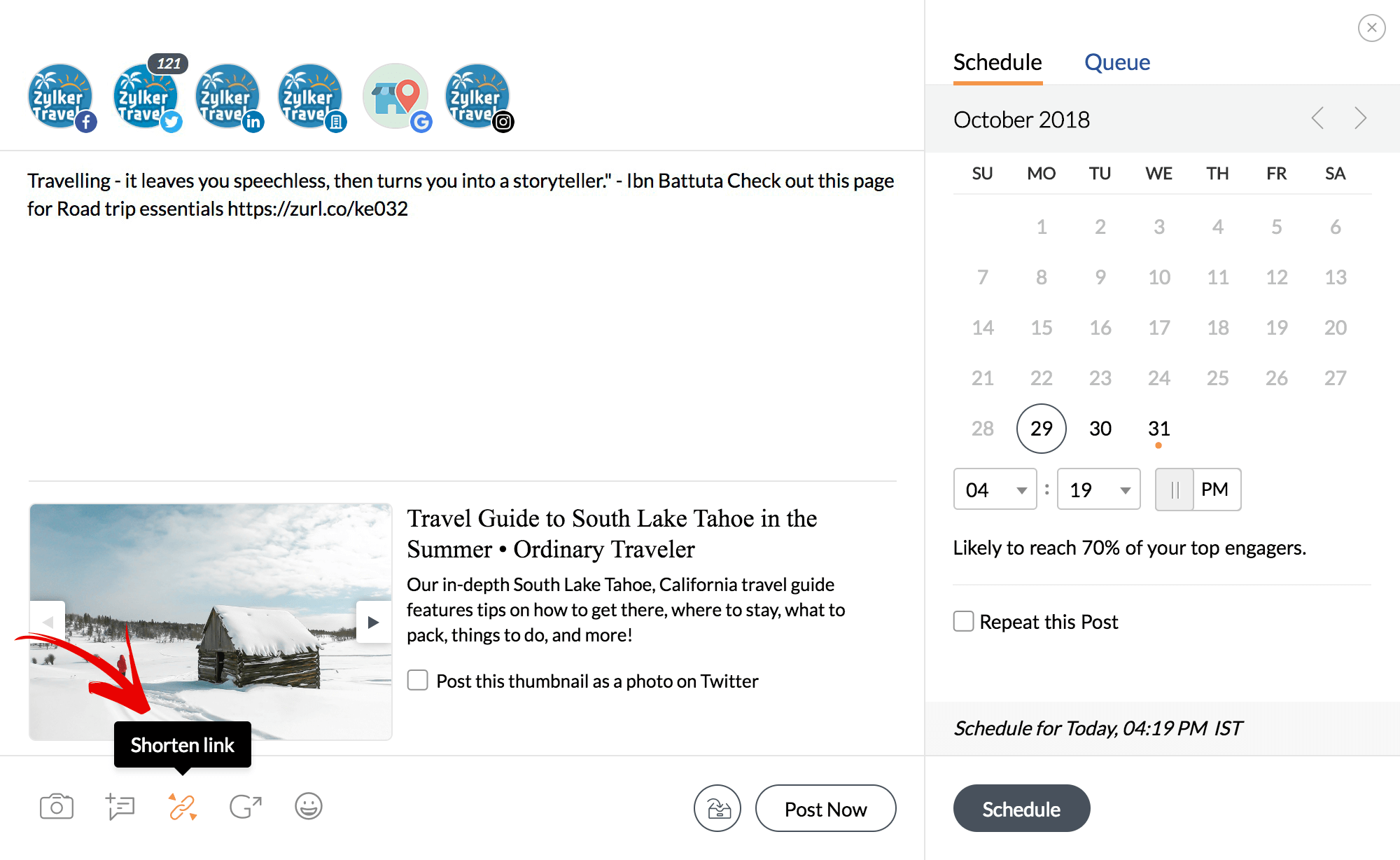 Get started with the most powerful publishing platform, today.
Get Started