A robust scheduling tool to manage social media posts easily and plan better
The only scheduling tool you'll ever need to manage your social media marketing. Ease your marketing journey with power-packed features to help you schedule your posts in bulk, know the best time to post, repeat posts, and more.
Sign up for free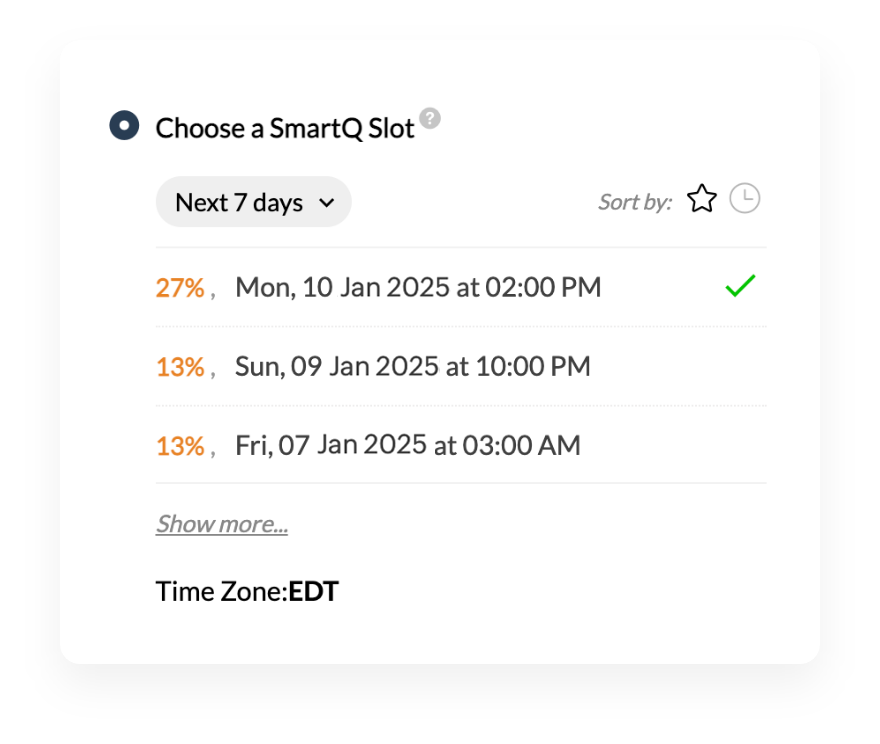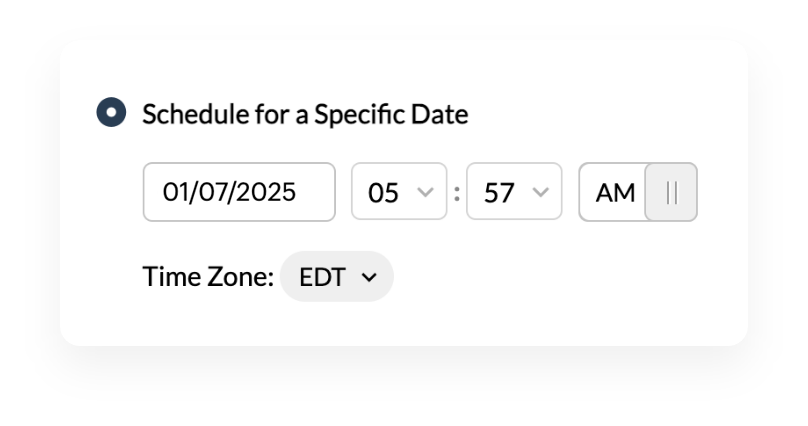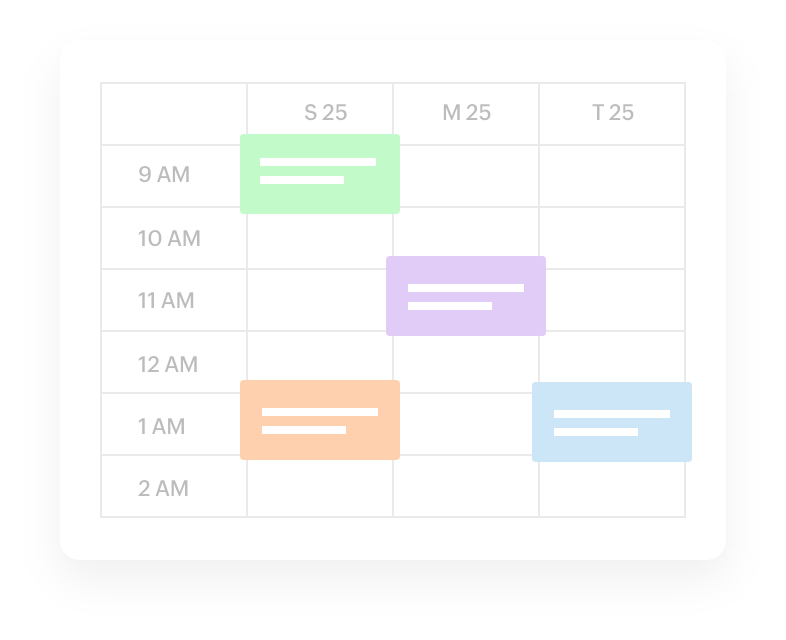 Leverage scheduling features that are way smarter
The scheduling tool you pick should save your time and effort in a smart way. Zoho Social does that well via numerous powerful and engagement-boosting features.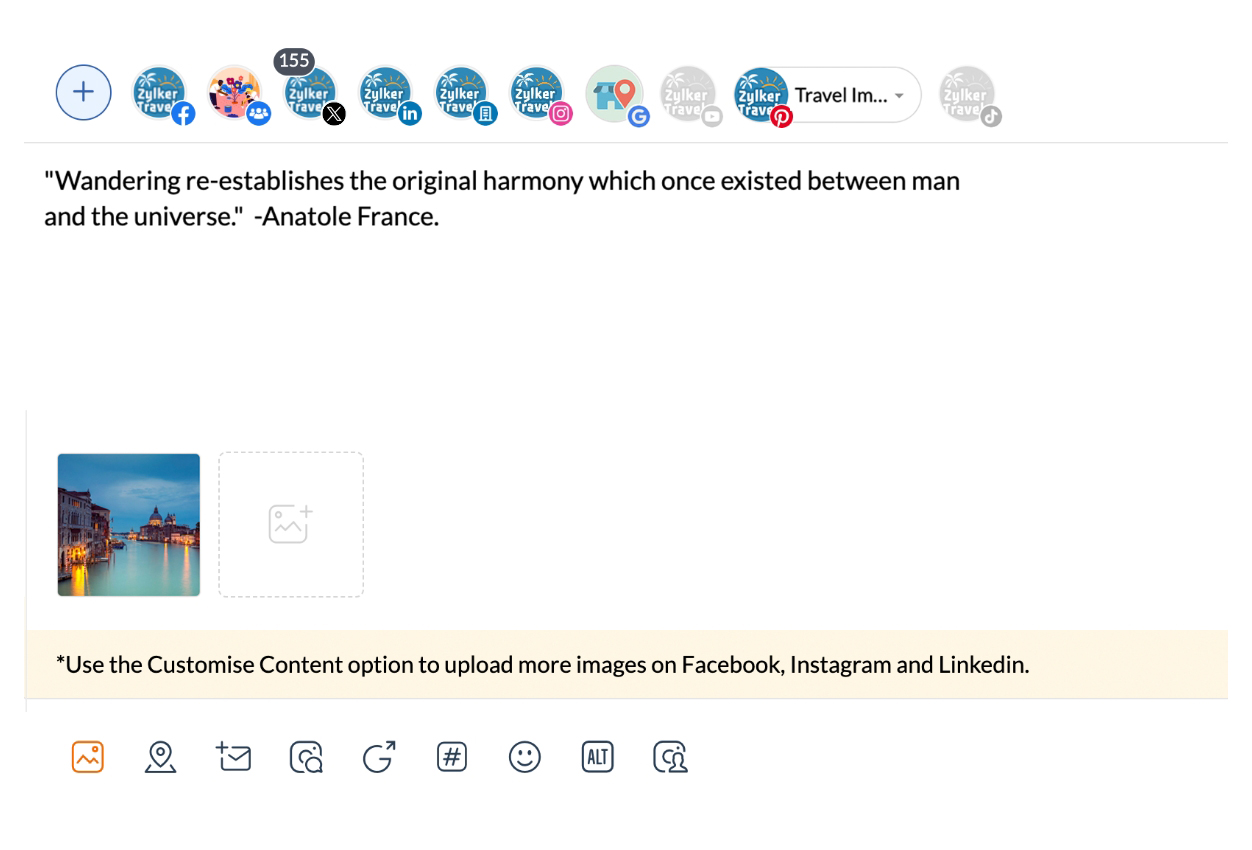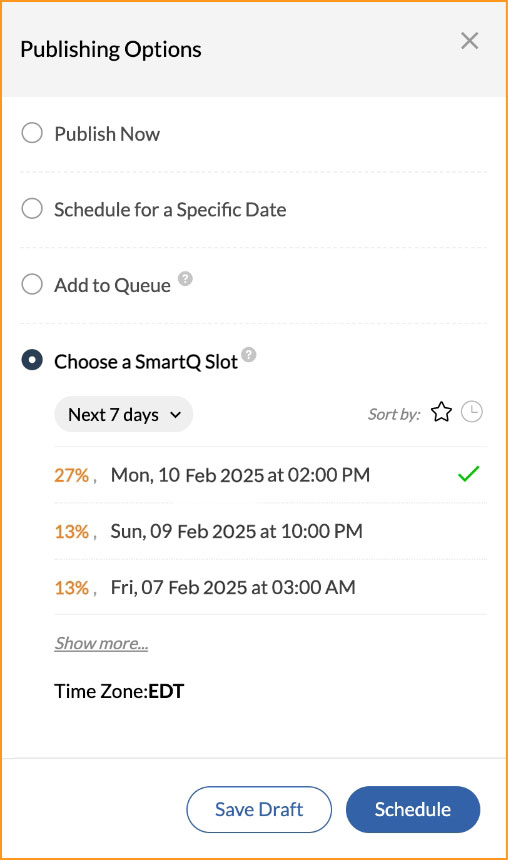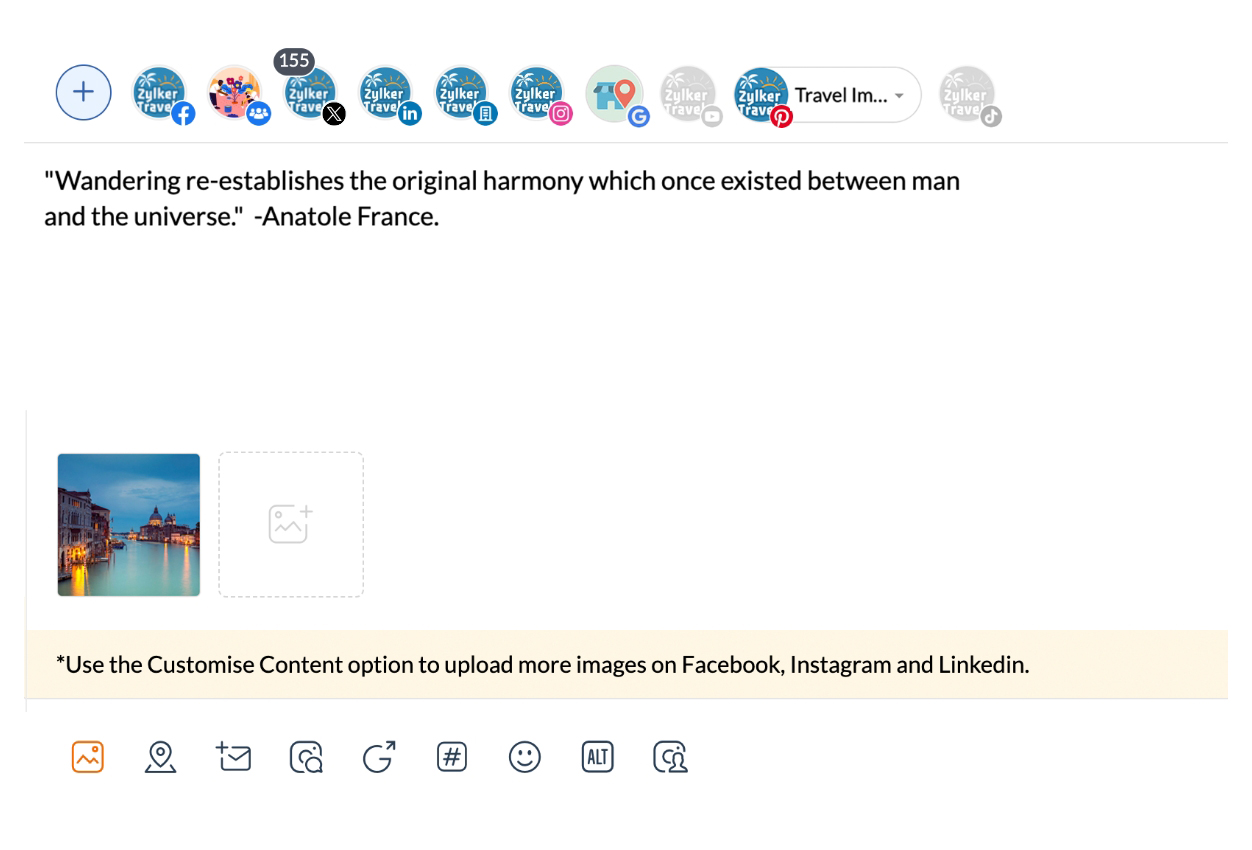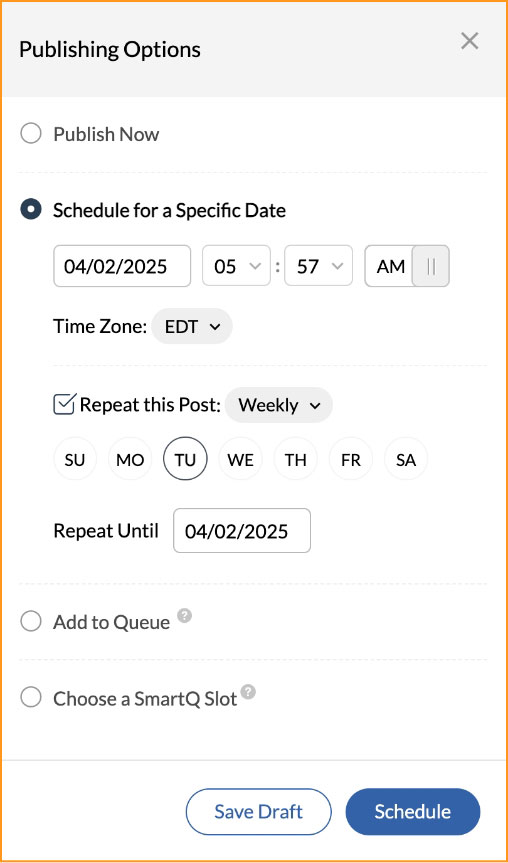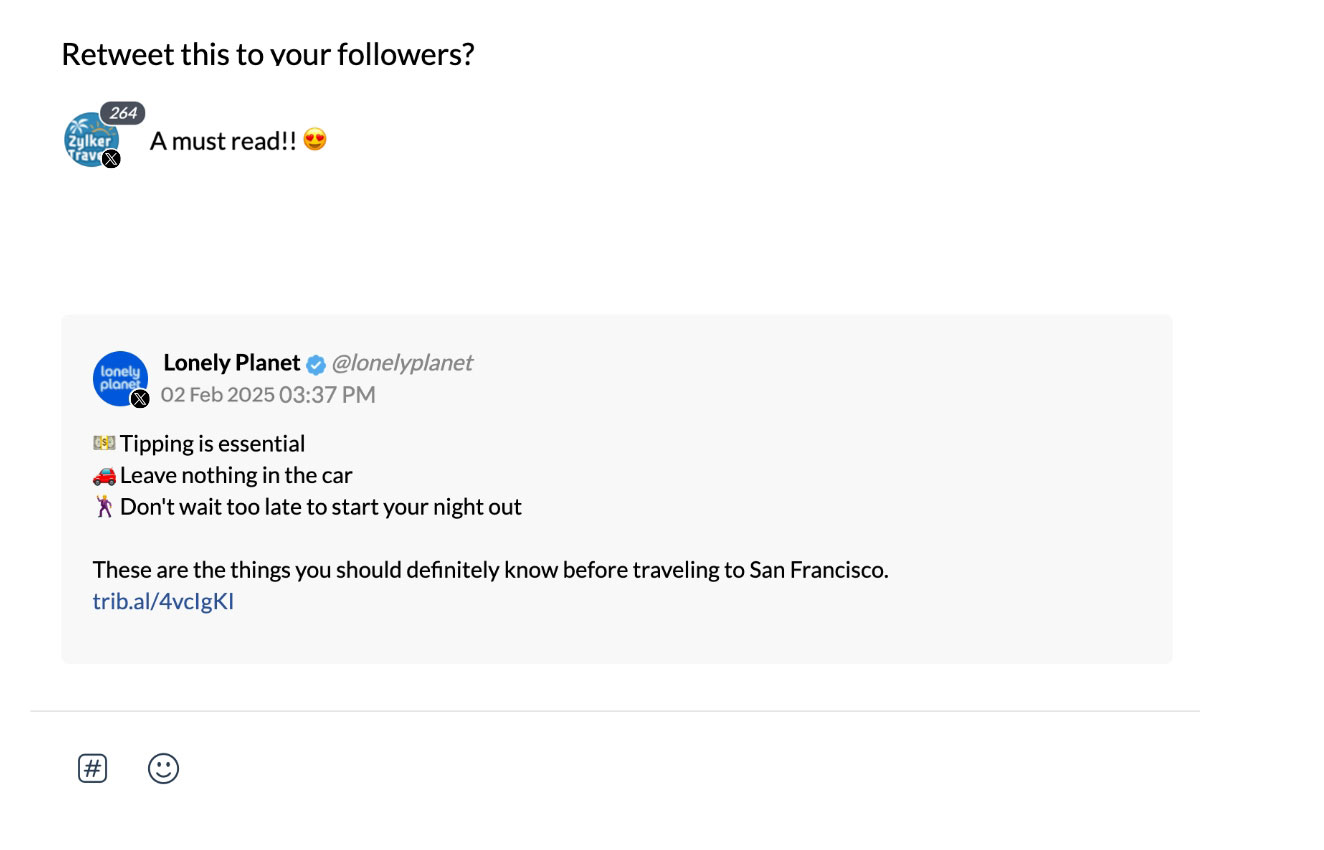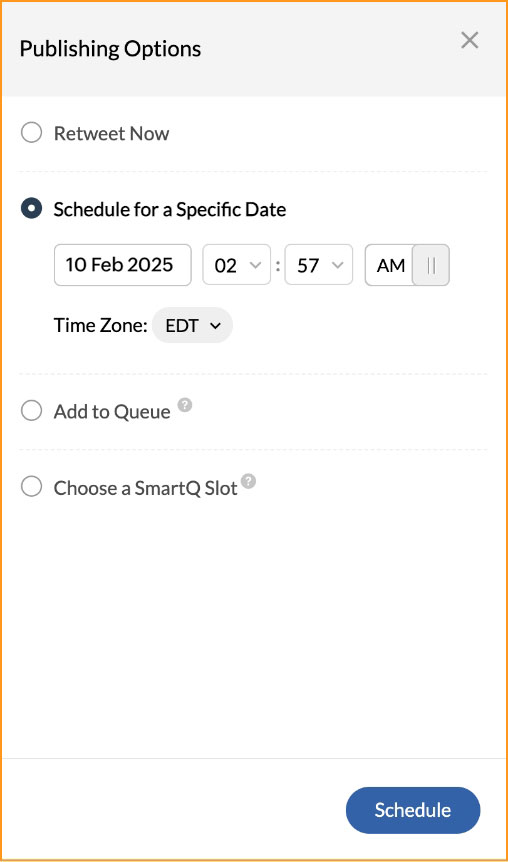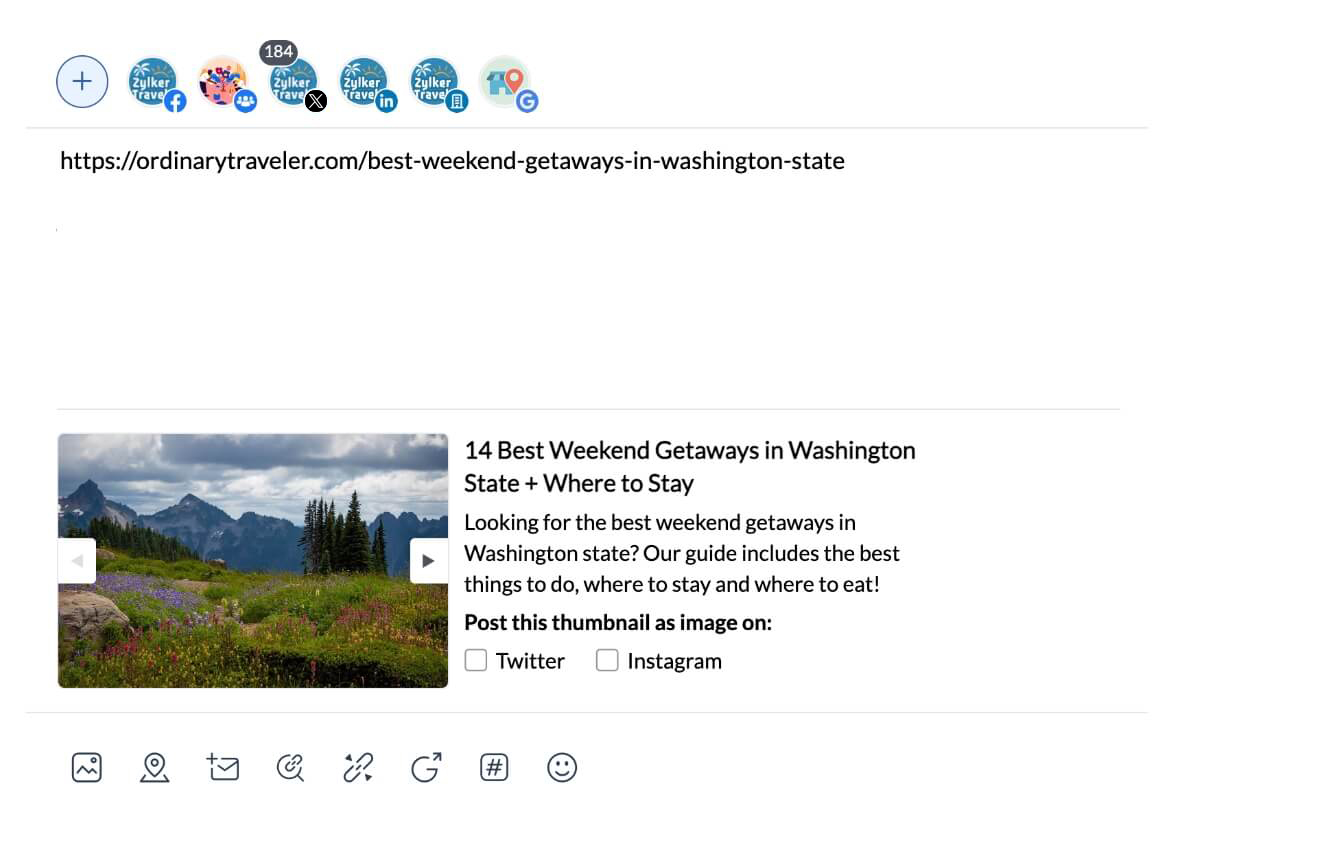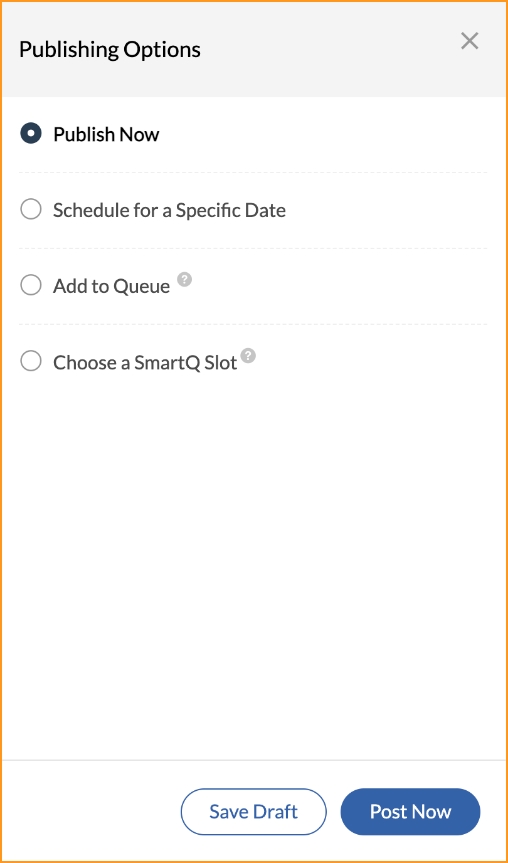 Know when to post thanks, to SmartQ
Line
Why spend time searching for the right time slot to post when your scheduling tool can do it for you? Zoho Social's SmartQ feature analyzes your previous posting activities to give you available time slots that will increase your engagement.
Keep your evergreen posts at the top using automation
Line
There are a few evergreen posts that you will always want to throw light on. With Zoho Social, you can automate posts to repeat weekly/monthly as needed and ensure they never fade away from your customer or client's mind.
Schedule retweets to keep engagement rates high
Line
Engaging and responding to Tweets that mean the most to you and your brand is essential. Use Zoho Social to schedule retweets directly from the monitor/post tab and never miss a potential Tweet.
Schedule share-worthy news from RSS feeds directly
Line
Found a piece of news that you want to share with your audience? Easily schedule it from your RSS feeds.
View all your scheduled posts in one place
Zoho Social's scheduled post tab helps you keep track of all your scheduling activity from a single place. This one-stop, quick access spot acts as a record book for your scheduled posts.
Track scheduled posts for individual channels
The filtered channels view in Zoho Social lets you easily go through all the planned activities for each social media platform, including essential details such as scheduled date, schedule type, post content, publisher, and approval status.
Export scheduled post activity as a CSV with just a click
Sharing your scheduled posts externally with your team or client is hassle-free—with Zoho Social you can export them as a CSV in one click.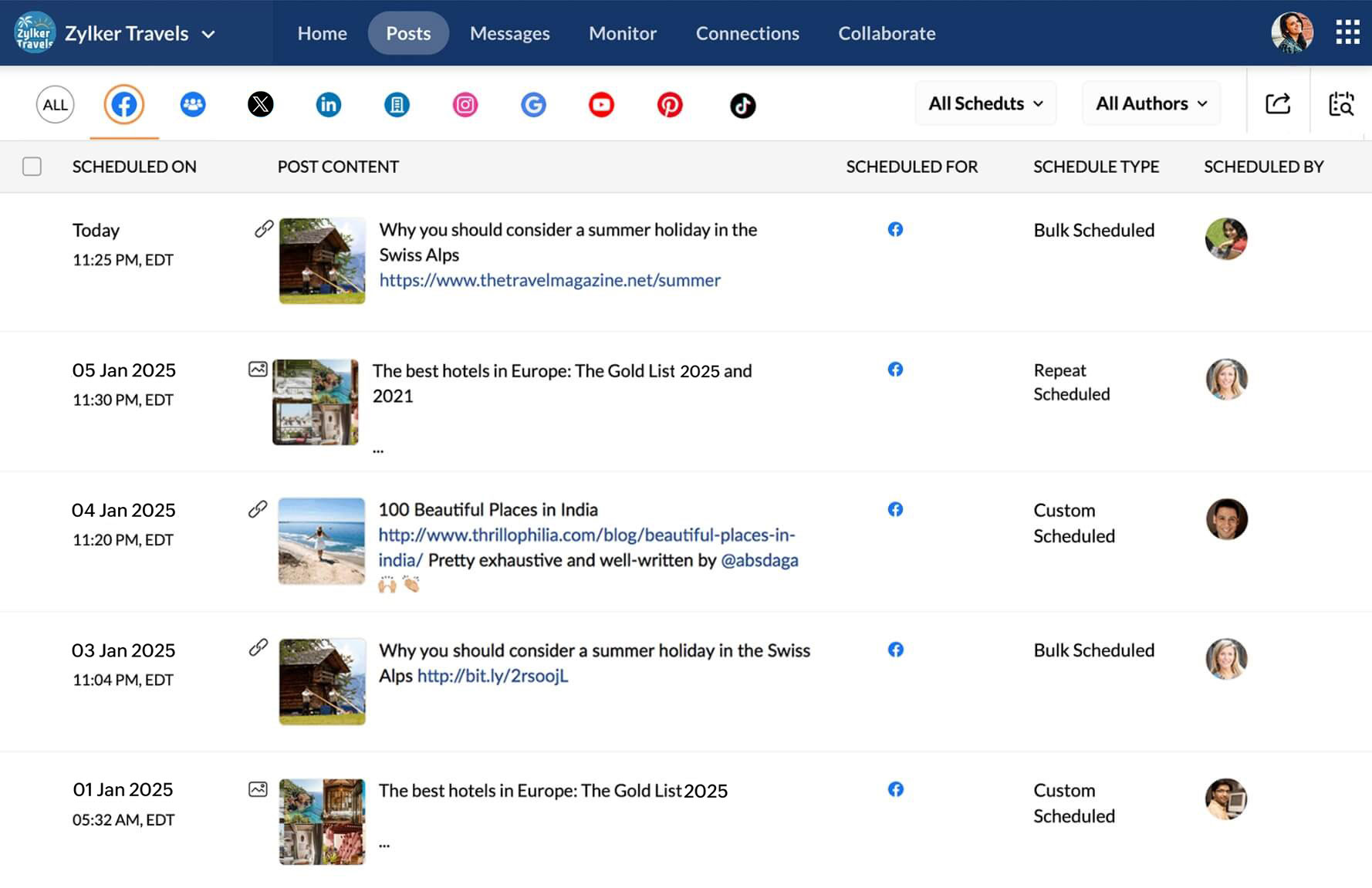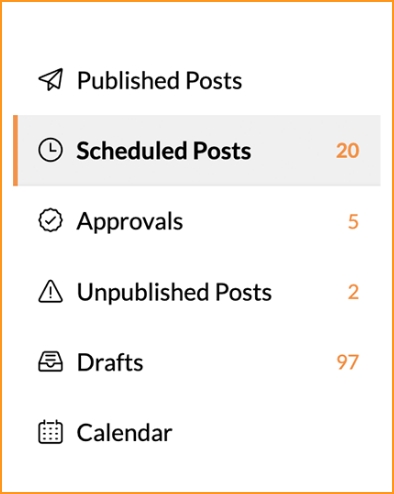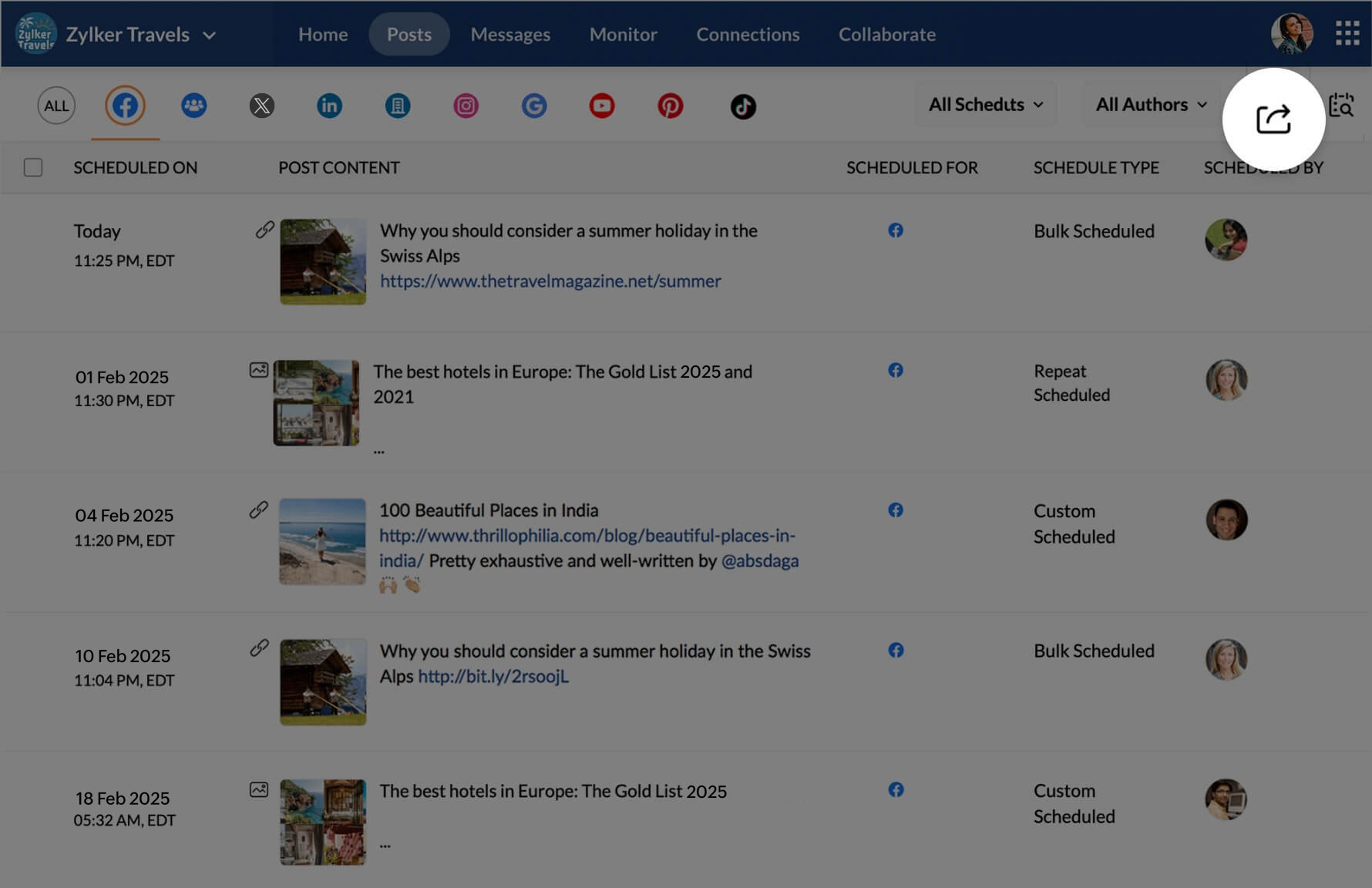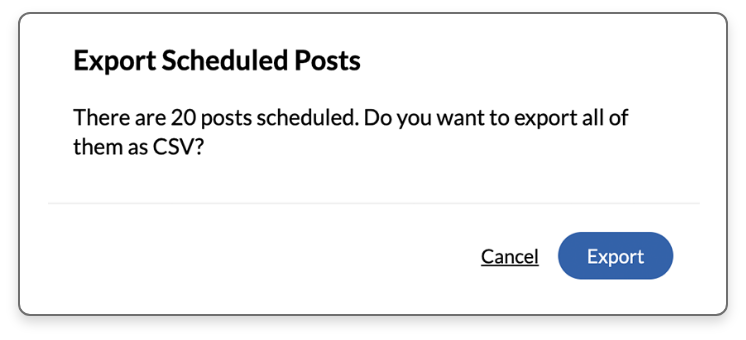 No more manual scheduling, bulk schedule in one go
When you have your content planned well in advance, schedule it then and there in one go. Zoho Social's bulk scheduler lets you upload up to 350 posts as a .CSV or .XLSX file.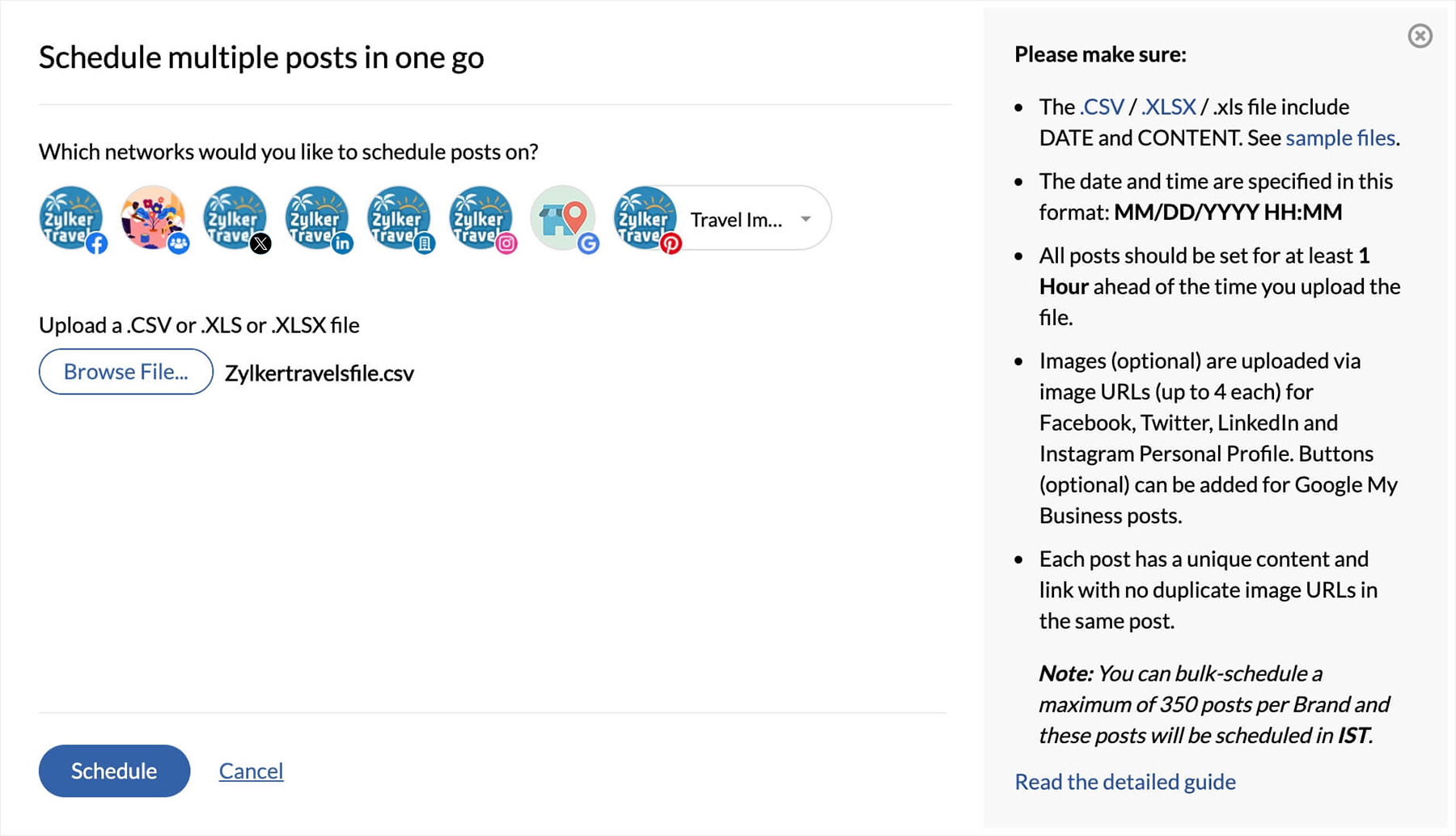 What makes Zoho Social the best pick for scheduling?
Constantly engaging with your followers on social media has become a necessity to increase brand awareness and stay on customers' minds. This means you need to be posting regularly. Planning your social media calendar and scheduling ahead is one of the wisest social media strategies, and Zoho Social's powerful features and ease-of-use makes it the perfect tool to get ahead in the social media game.