From your desktop to Instagram, directly.
Capture everyone's attention with pictures and videos that tell your brand's story. One click is all it takes to schedule posts directly to your Instagram business profile.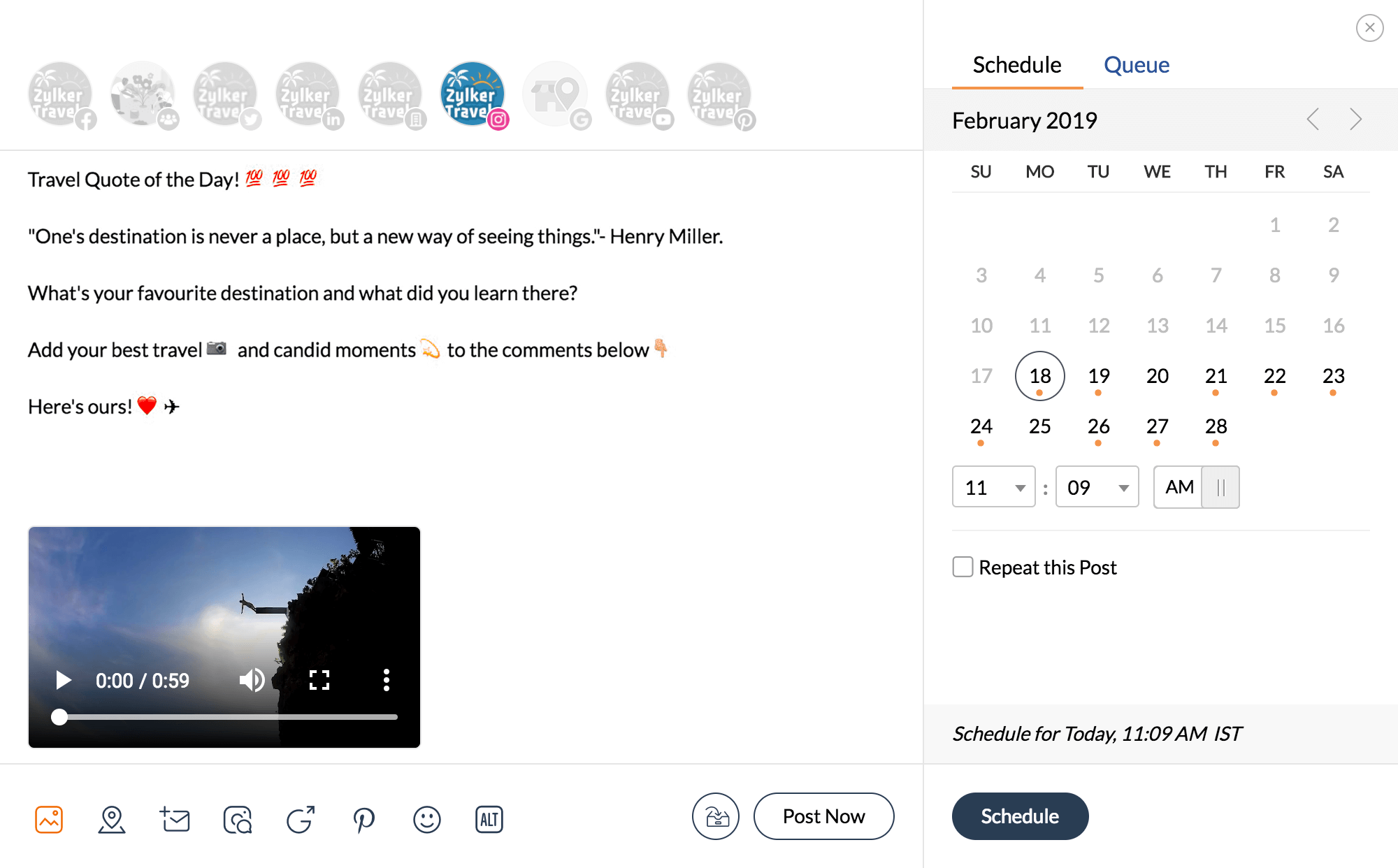 Keep an eye on hashtags that matter
Hashtags are a great way to discover the best Instagram content. Find posts from your users, stay on top of visual trends in your industry, and curate content you can repost—all from the same tab.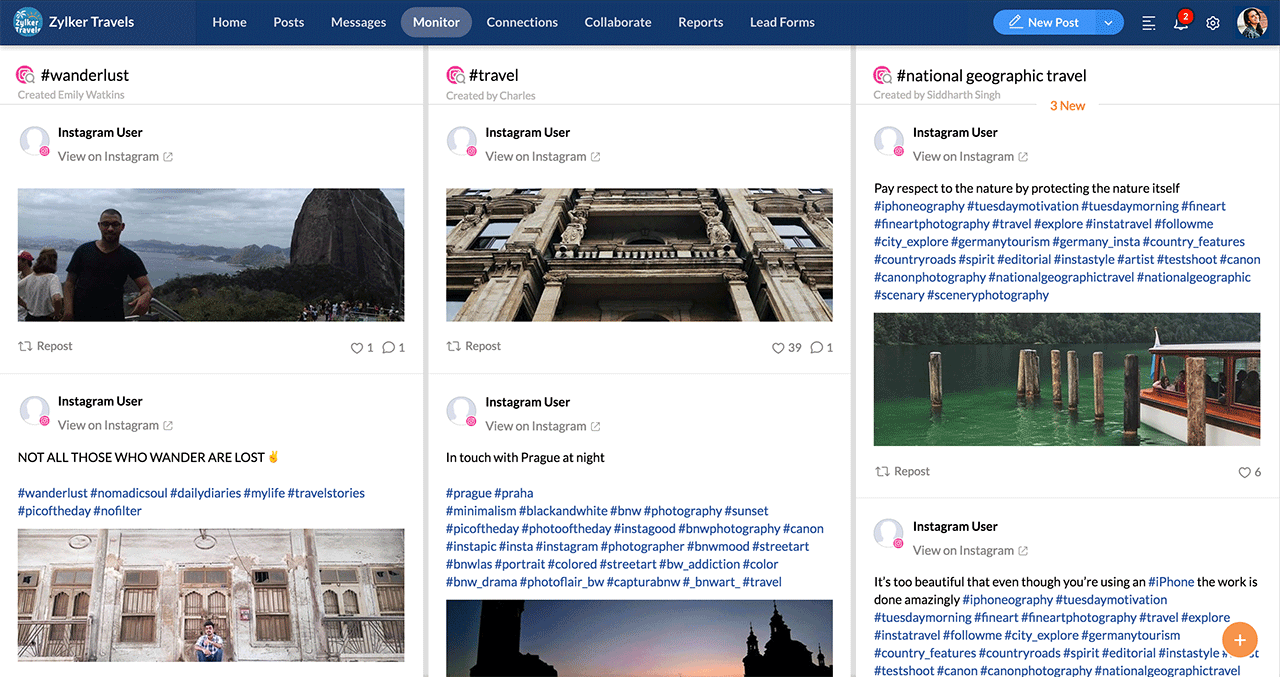 Discover and repost great content
Sharing user generated content is a fantastic way to engage your audience. Discovered something on Instagram that you'd like to share with your followers? Repost it from your account with just a single tap.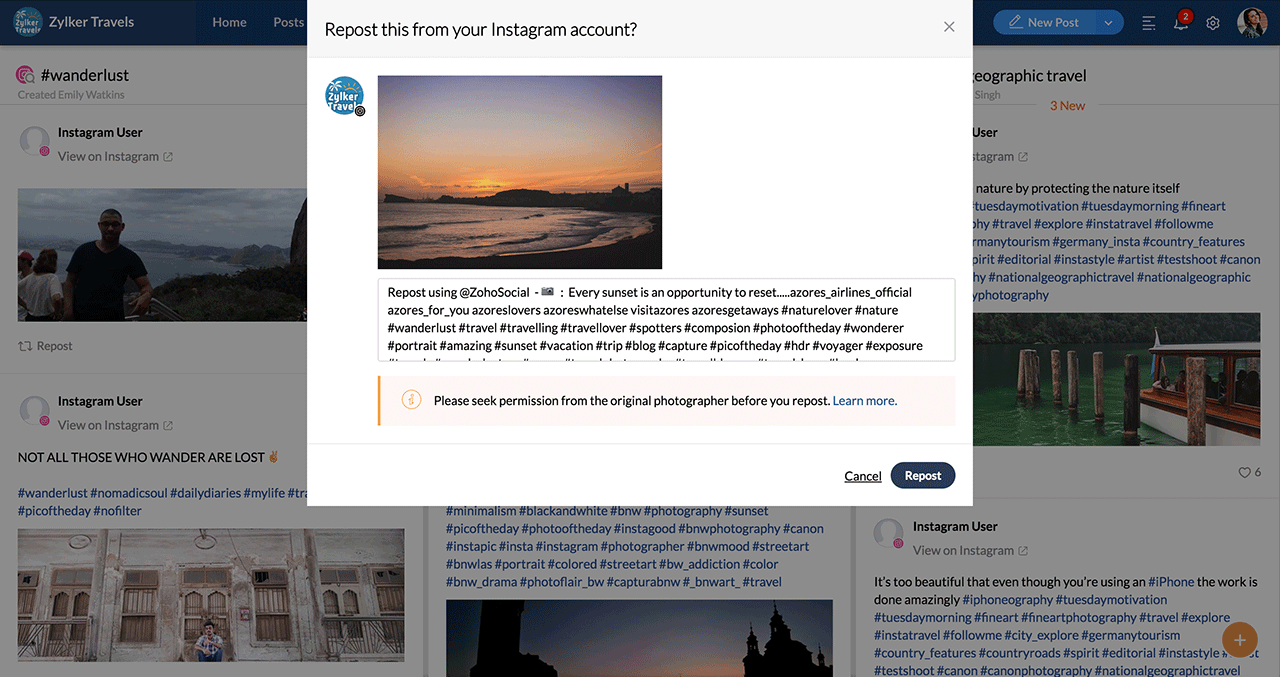 Analyze performance and create reports
Work with colourful charts and graphs that give you an overview of how your brand is performing, and the type of content that's working best for you. 
Combine Instagram stats with most relevant stats from other networks to create custom reports based on what matters the most for your business. Download your reports as PDFs or schedule them to get delivered automatically to your inbox.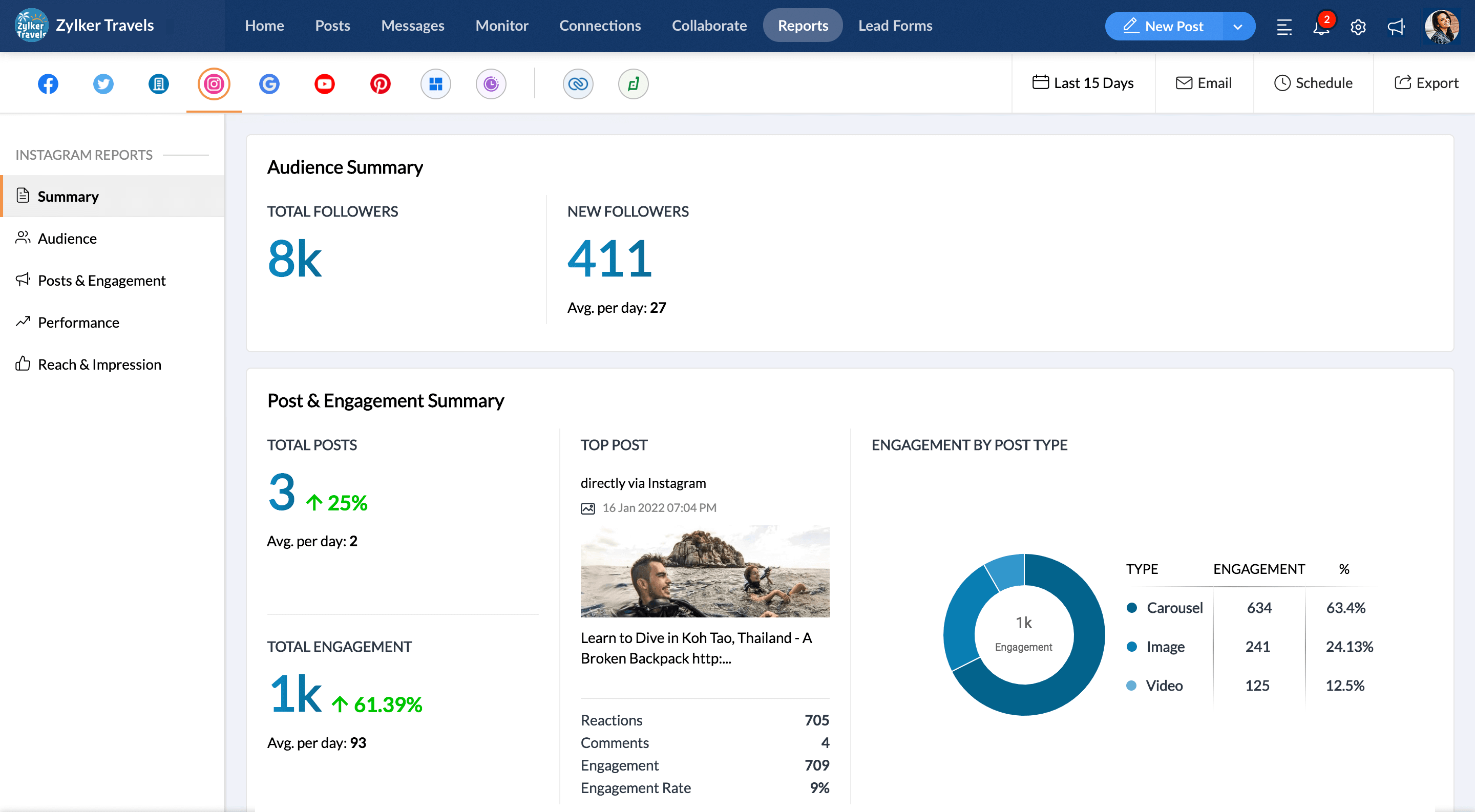 Collaborate with your team and clients
Bring your team members together to manage your Instagram account on Zoho Social. Working for a client? Tag them in discussions and get them to participate. Discuss published posts, reports, content ideas, and more—all from a single tab.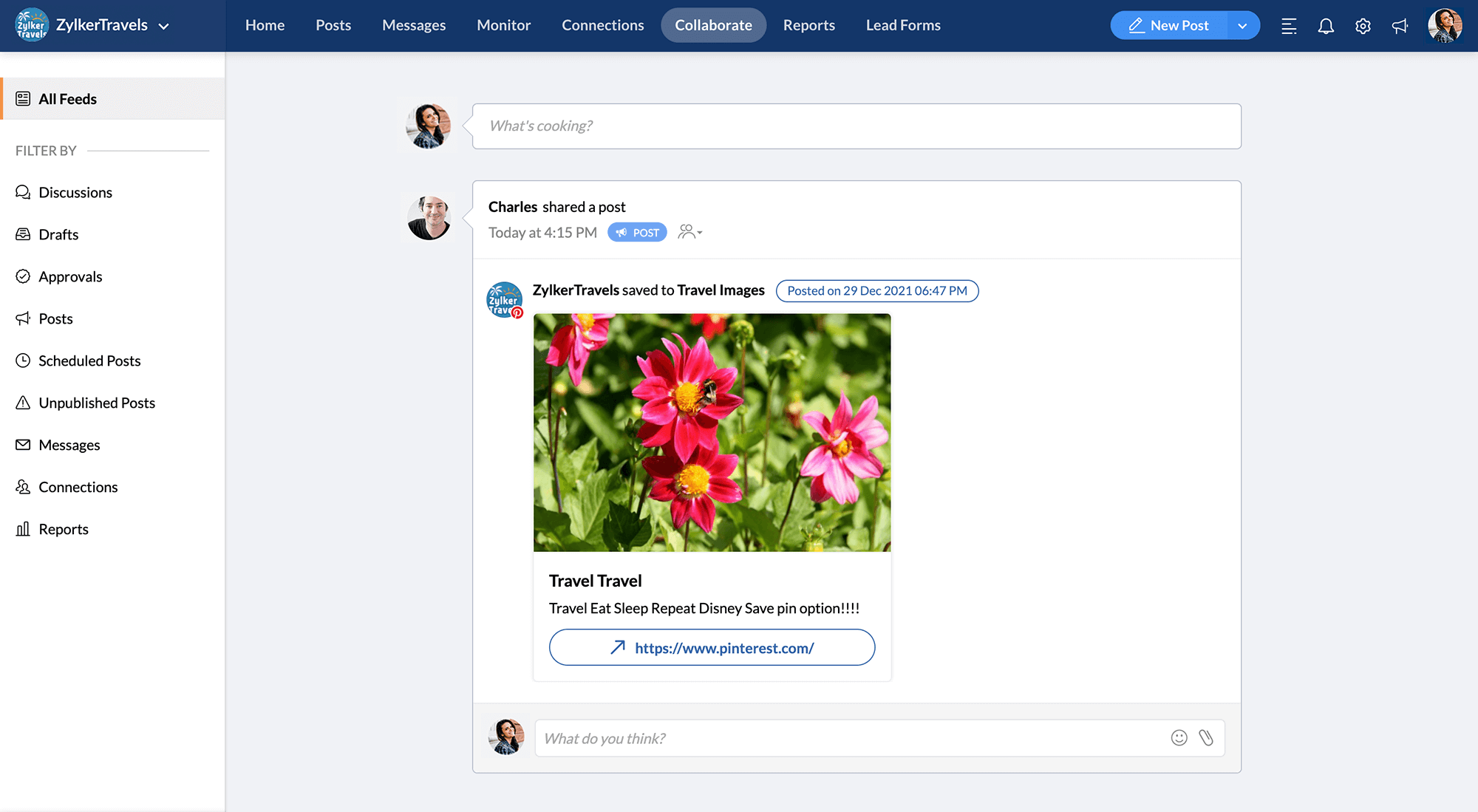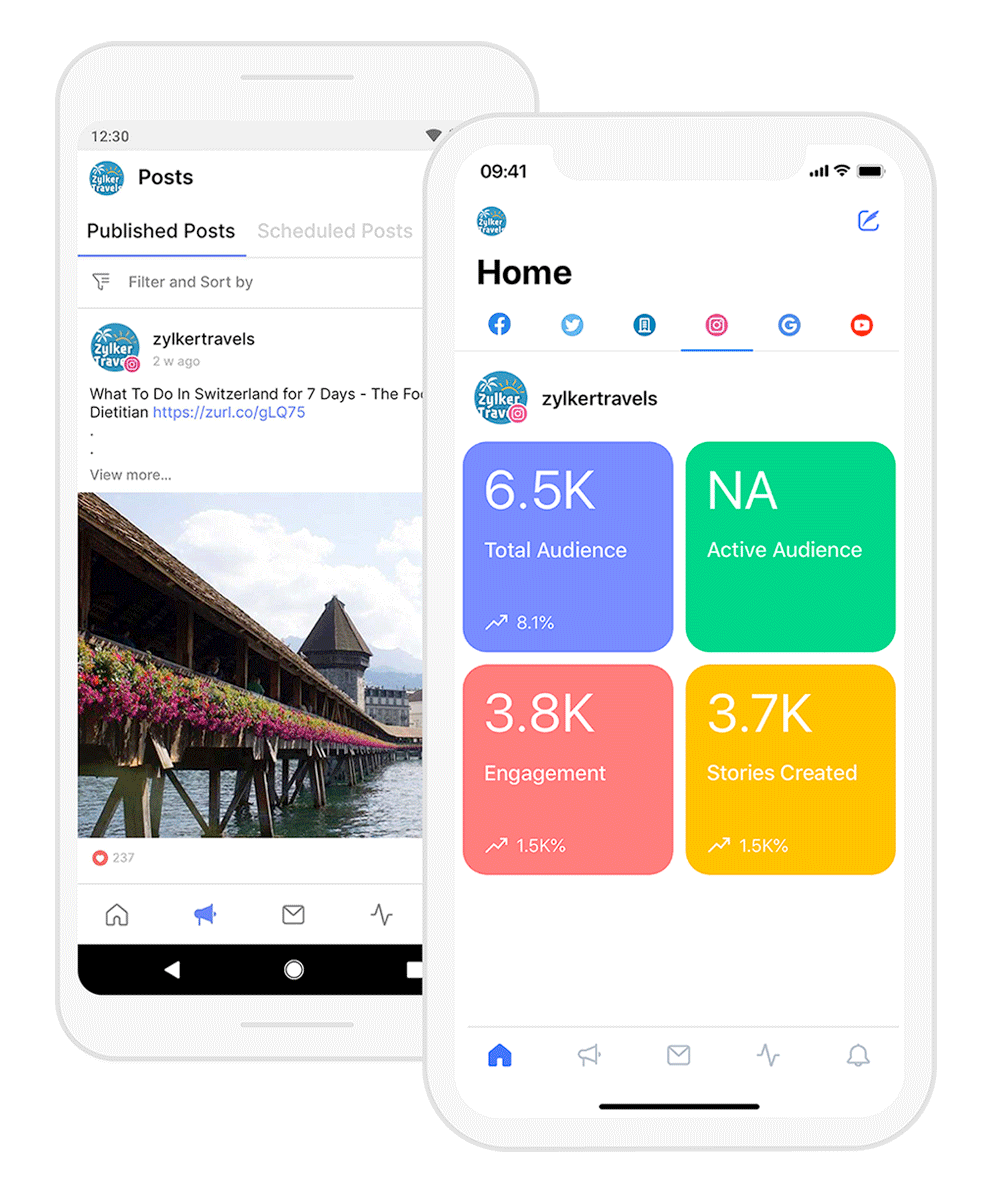 Manage Instagram on the go
Never miss a beat! Manage your Instagram account on the move with our iOS and Android apps for your smartphones.
Keep a tab on the overall brand health, or take a look at engagement on your published posts. Continue to monitor your favorite hashtags all day long, no matter where you are.
Start managing your Instagram business account today.
Get Started