Communicate
Increase engagement
Fuel discussions and bring your content to life. Write blogs and add comment boxes to convert your casual audience into regular visitors.
Blogs

A blog can be a great way to engage with your audience and attract like-minded visitors. You can create a blog and publish posts the same way you create and design a web page.

Comment Boxes

Comment boxes increase interaction between you and your website visitors, helping you create and maintain a community of interested users. With comment boxes, users can also ask questions and provide feedback.

Forms

Use forms to either set appointments or collect and analyze information from your website users. You can create your own form or choose from the pre-built forms we provide. We are integrated with both Zoho CRM web-forms and Zoho Forms to enable you to build websites with ease.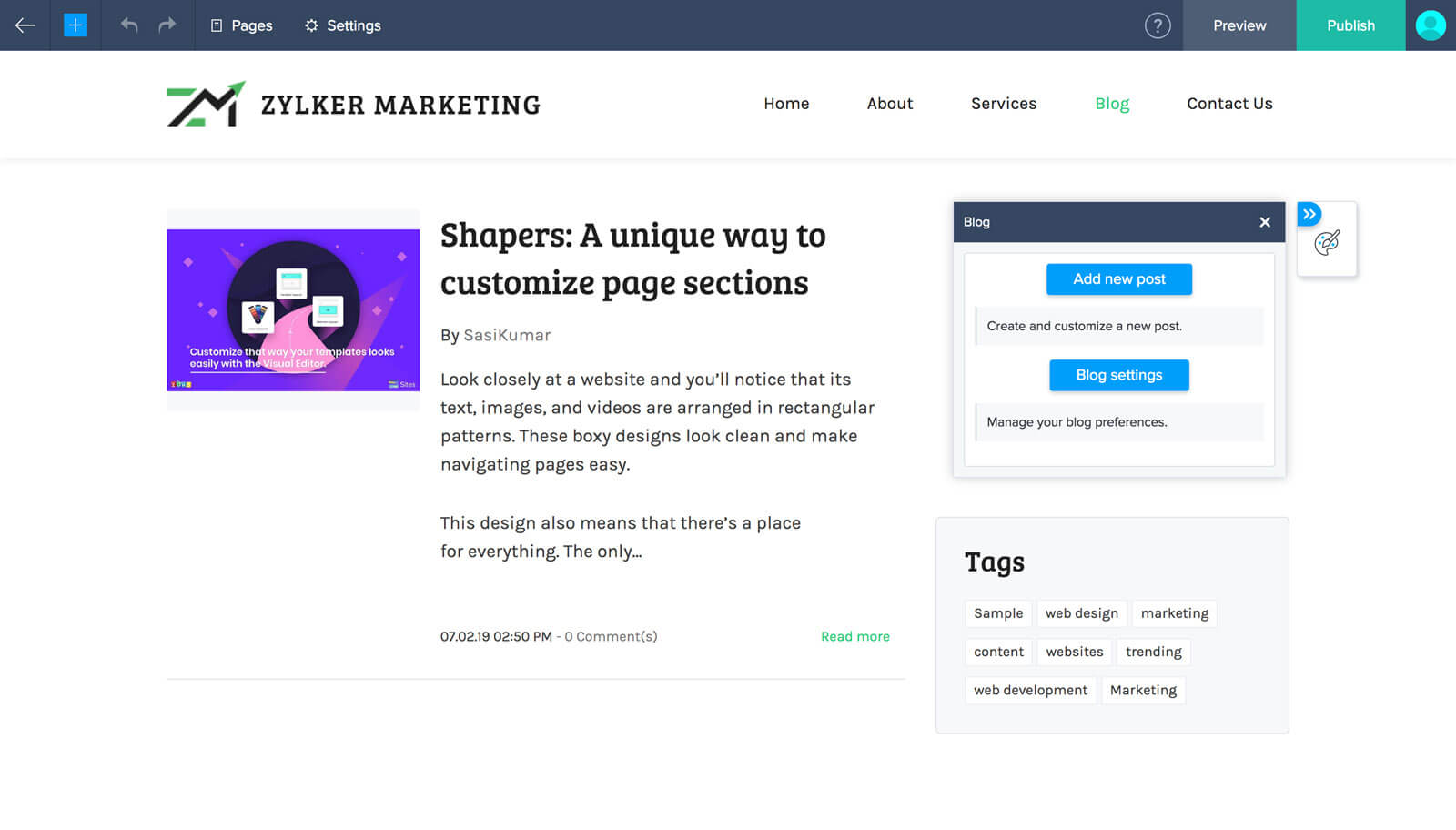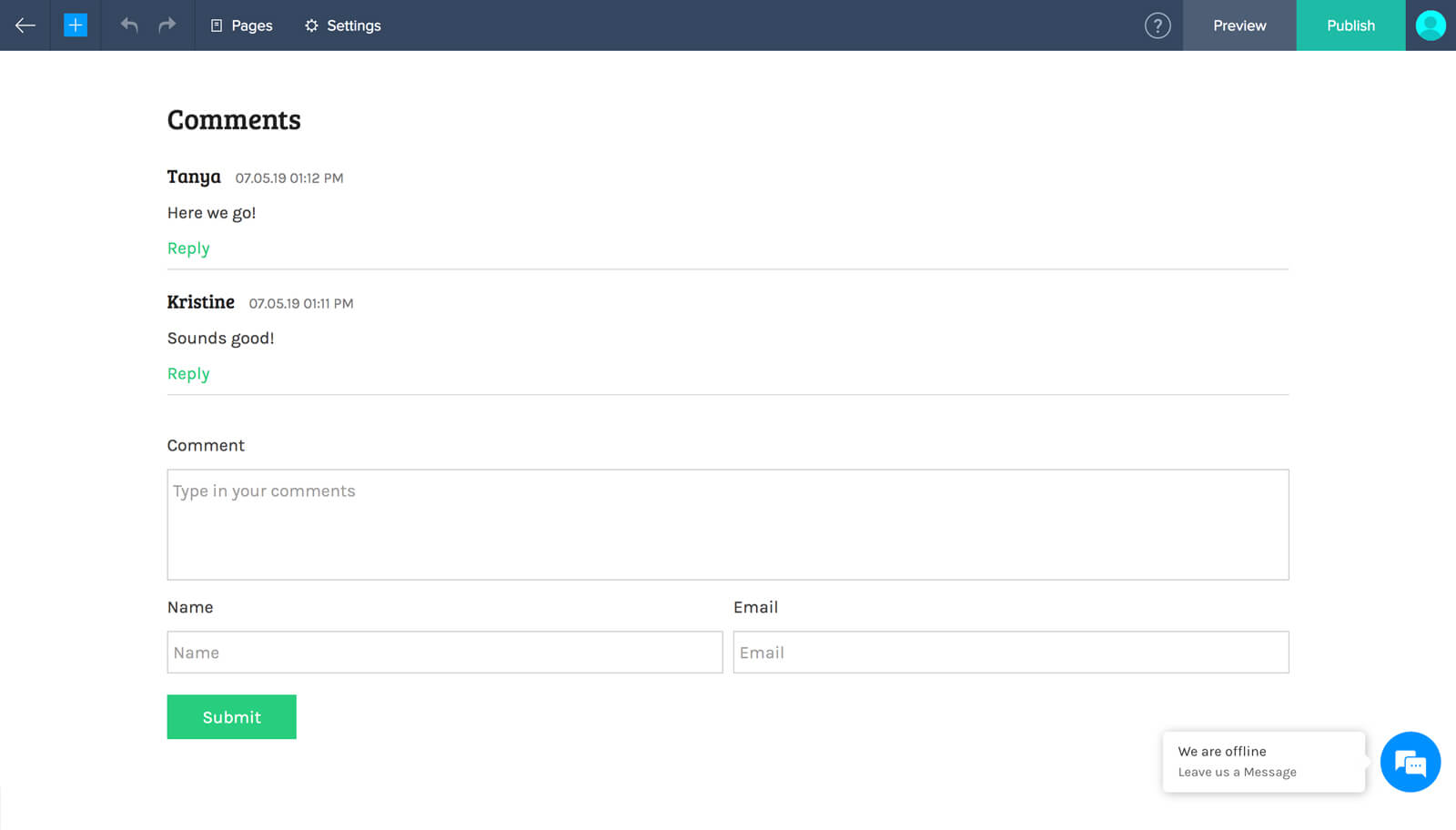 Boost your business with Zoho
Collecting information is a breeze with Zoho CRM, Zoho SalesIQ, and Zoho Campaigns. Compile, interact, and track visitor information with the click of a button.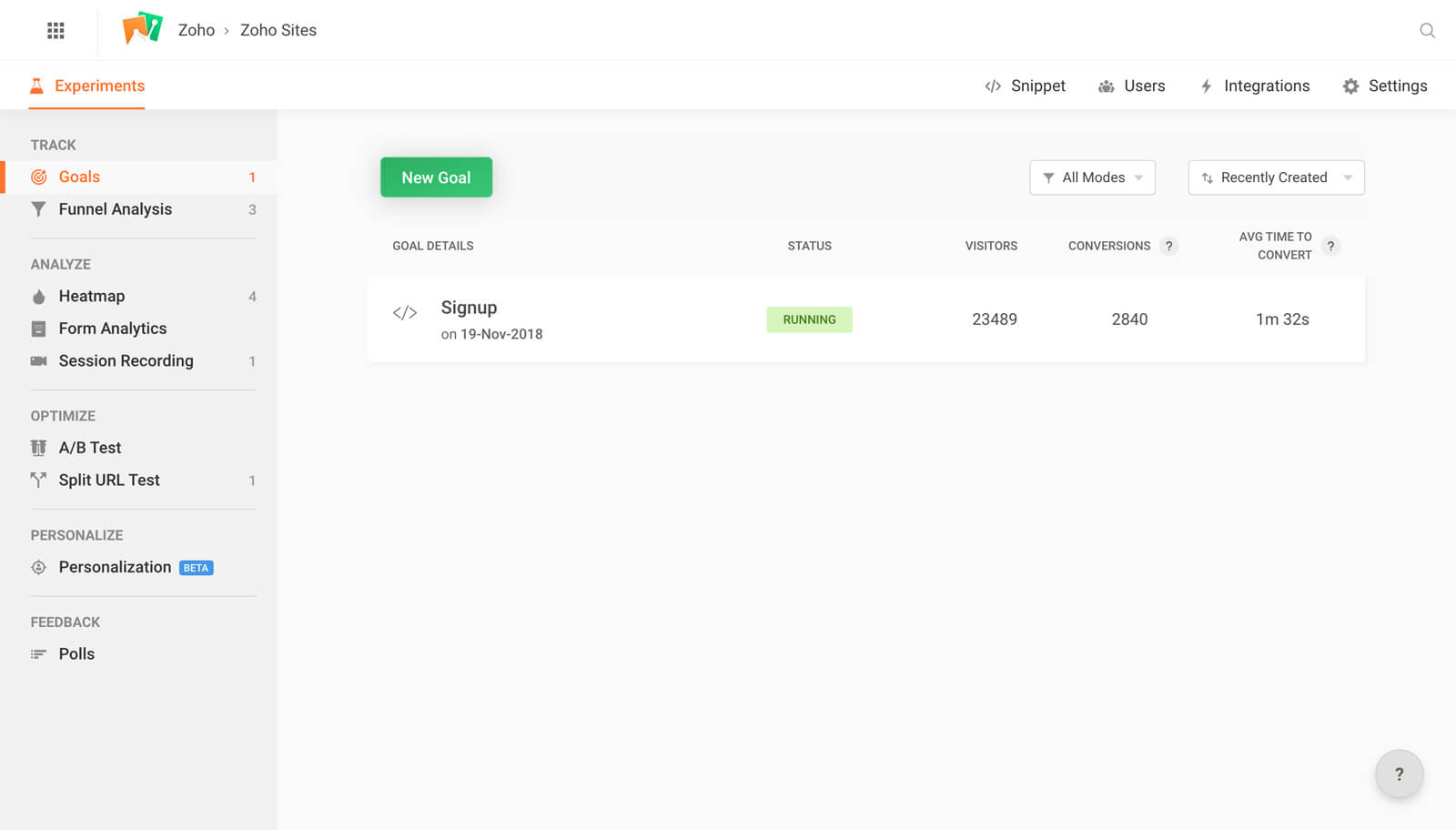 Zoho Integrations

Capture leads and manage visitor information effectively with Zoho CRM. Get live information about visitors and provide chat support using Zoho SalesIQ. Link your Zoho Campaigns or Mail Chimp account to your lead-generating website to send newsletters with ease. Understand your visitors behavior with Marketing Automation. Observe your visitor's behaviour and optimize your site with Zoho PageSense.