What is eSign?
eSign, or esignature technology, is a digital workaround to the traditional method of signing paper documents by hand. With the help of an eSign app, like Zoho Sign, you can digitize all your paperwork and use a cloud-based process to esign PDF documents online and make your operations paperless.
How do you esign a document?
You can easily esign a document using Zoho Sign. Just open the app in your browser or mobile device, upload your documents, add signature fields to the document through drag-and-drop, and position them where necessary to finish signing it. The signed document is then stored securely in the cloud and you can download it or send it to others on demand.
Why should you use an eSign app?
An eSign app like Zoho Sign can help you move to paperless operations and reduce your business's carbon footprint. It also helps you cut down on printing and scanning costs. And, when you sign documents online, you also reduce the overall turnaround time taken to close deals and business agreements. All of your signed documents can be accessed and easily managed at all times in secure cloud storage.
How do you create an eSign for yourself?
Creating your eSign or esignature is a fairly simple process. All you have to do is sign up for Zoho Sign and visit your profile to add your eSign. You can add your signature and initials in three different ways—draw, type, or upload. The draw option allows you to draw your signature and initials, the type option allows you to type out your name and select one of the preset font styles, and the upload option allows you to upload an image version of your signature and initials.
Is esigning documents free with Zoho Sign?
With Zoho Sign, you can esign documents and manage up to five documents a month for free.
Is eSign legal?
Yes, esigning documents using Zoho Sign is as legal as physically signed paper documents. Zoho Sign has a multitude of features and verifications measures that enable it to comply with legal regulations worldwide, including popular ones like the ESIGN Act in the United States and the eIDAS regulations in the European Union. Zoho Sign also processes all your data in accordance with laws such as CCPA and HIPAA in the United States, and GDPR in the European Union. You can browse Zoho Sign's legality by nation here.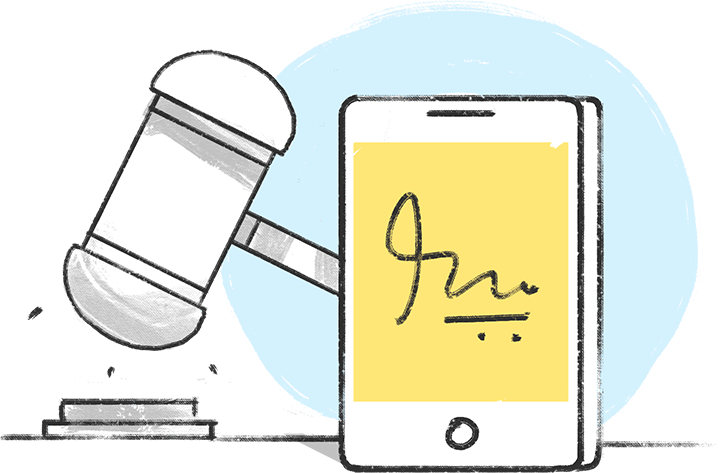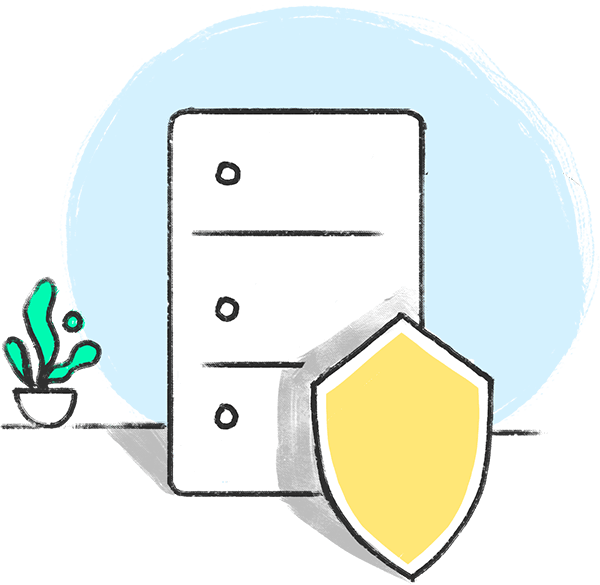 Is Zoho Sign's eSign technology secure?
Zoho Sign helps you sign documents online in a safe and secure manner. All of your documents and data are encrypted at rest using military-grade AES-256 standards. When you operate the app and use it to sign documents over the web, we use TLS/SSL encryption standards to securely deliver the data on your browser or app. You can read more about our strong security and privacy practices on our website.
How do you make an eSign document?
To make an esign document, all you have to do is open the Zoho Sign app, upload your document, and either sign it or send it out for signatures. If it's the latter, once all the signers have filled out any necessary fields and signed the document, your document will be completed and esigned.