The complete digital signature app for banking and financial institutions
Streamline processes with e-signatures
Try it free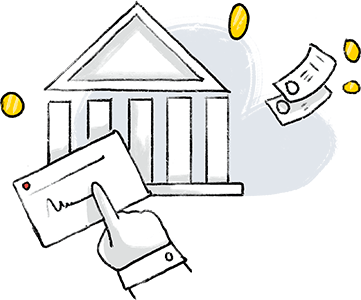 Say goodbye to paperwork
Customers today want every part of the banking and financial process to be digitized and accessible from their mobile devices, but going digital can be difficult in an industry that depends so heavily on handwritten signatures. With Zoho Sign, you can switch to e-signatures, expedite paperwork, and close transactions faster than ever.
Popular use cases
New account opening forms
KYC forms
Change of address forms
Nominee addition forms
Change of beneficiary forms
Loan applications
Mortgage applications
Credit reports
Compliance processes
Term sheets
Disclosures
Other contracts
Legally binding
Digital signatures are considered valid in courts of law for most financial documents around the globe. All documents signed using Zoho Sign are legally binding and comply with the ESIGN ACT, UETA, EIDAS, and other international laws.
Highly secure
Zoho Sign offers the highest levels of data security for your confidential documents using PKI (public key infrastructure). Advanced features include a tamper-proof seal, certificate of completion, and blockchain-based timestamping to help you digitally sign documents with confidence.
Easy to manage
In addition to improving the overall document turnaround time, digital signature software also helps you restrict access to important documents, manage sensitive material securely, and track activities in real time to improve visibility and reduce risks.
Perfect for mobile access
Sign, send, and manage documents from anywhere using our native mobile apps for Android and iOS. Our in-person signing feature also allows you to get documents signed digitally while sitting across the table.
Complete your next financial document with Zoho Sign.
Try it free