How to create an electronic signature
Electronic signatures are a digital alternative to signing paper documents with hand-drawn signatures. You can use electronic signatures to digitize your documents and go completely paperless. By using an app like Zoho Sign, you can easily create an electronic signature and then upload your files to sign them. The process is straightforward and much more secure than traditional paperwork.
How to make an electronic signature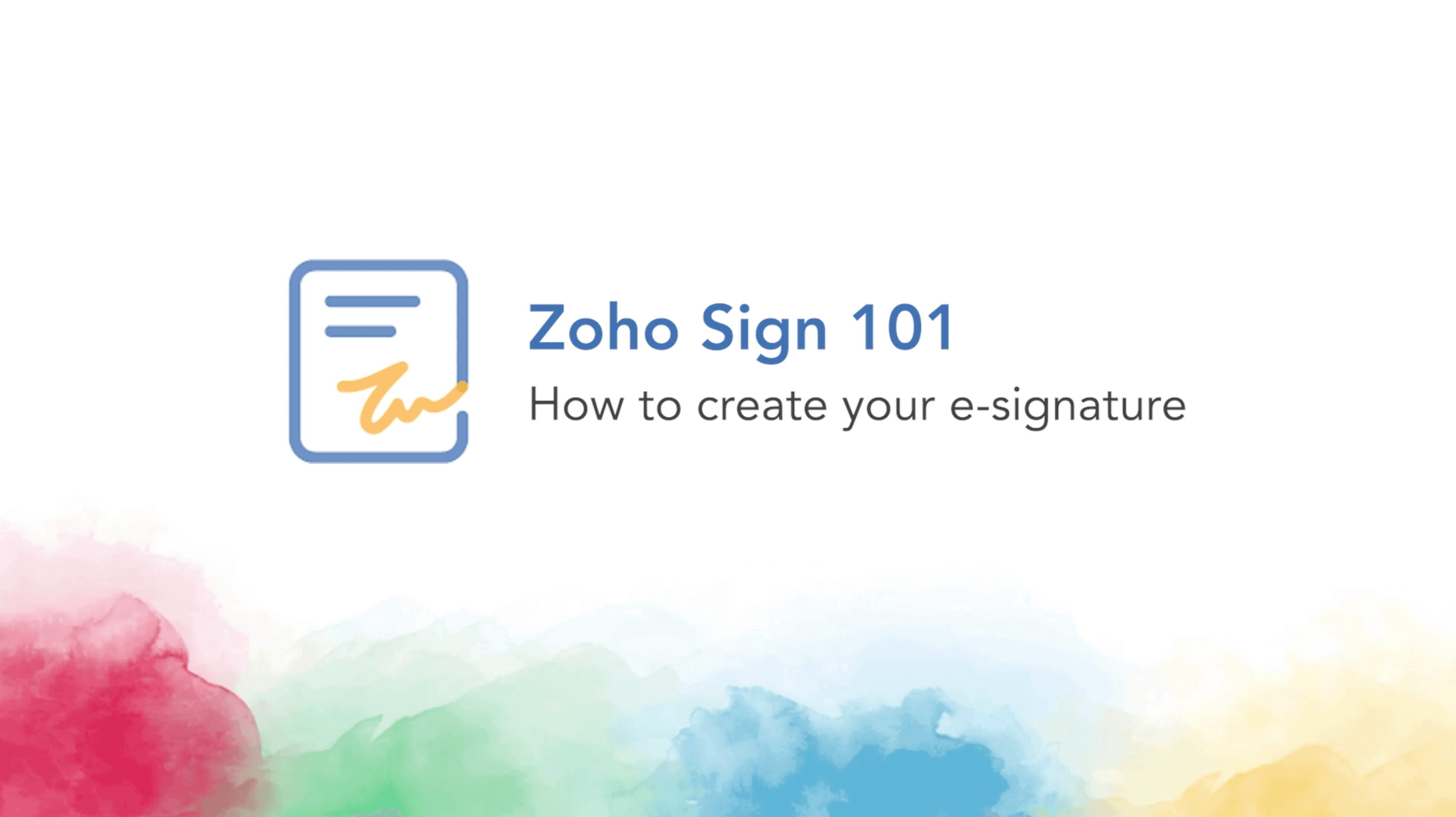 Once you create a Zoho account and log in to Zoho Sign, you can easily make an electronic signature for yourself. To do so, follow these steps:

1. Go to your Zoho Sign dashboard.
2. Open

Settings

>

General

>

Profile.

3. Click

Edit

next to

Signature and initial.

4. Add your signature.

a.

Type:

Type your name and initial using your keyboard and select one of the given stylized fonts.
b.

Draw:

Draw your signature and initial using a stylus or with the help of your mouse pointer.
c.

Image:

Upload an image of your hand-drawn signature and initial from your computer or mobile device.

5. Click

Ok.
After you create your electronic signature, it's stored in your Zoho Sign account for signing all kinds of supported documents.
How to insert electronic signature in Word, PDF, and other types of documents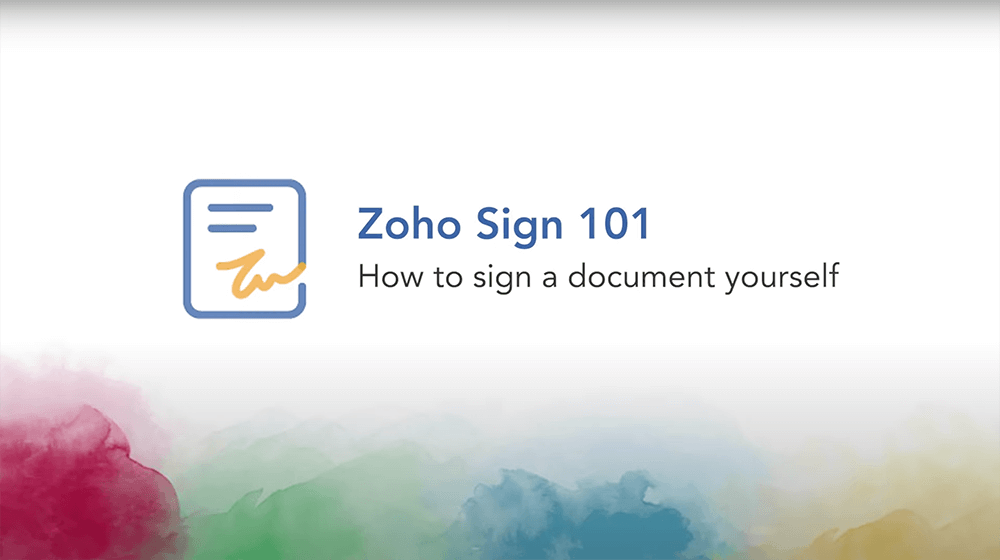 The Zoho Sign app supports all popular document formats. Once you upload your files onto the app, they are converted to a common PDF format for electronic document signing. To add an electronic signature to PDF documents, follow these steps:

1. Go to your Zoho Sign dashboard.
2. Click

Sign yourself.

3.

Upload

or

import

your documents.
4. Click

Continue.

5. Insert your signature in the PDF.

Similarly, you can also add other fields by dragging and dropping them onto the documents..

6.Click

Finish.
After you sign the documents, they're stored in your Zoho Sign account for you to access whenever you need to.
Is it safe to sign documents with electronic signatures?
Zoho Sign uses digital signature technology to create and sign documents with electronic signatures. This means your signature cannot be forged or duplicated, and the documents signed with your electronic signature are tamper-proof.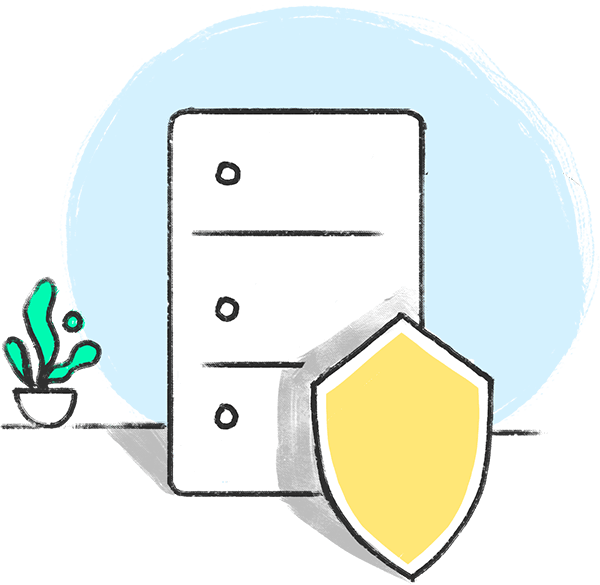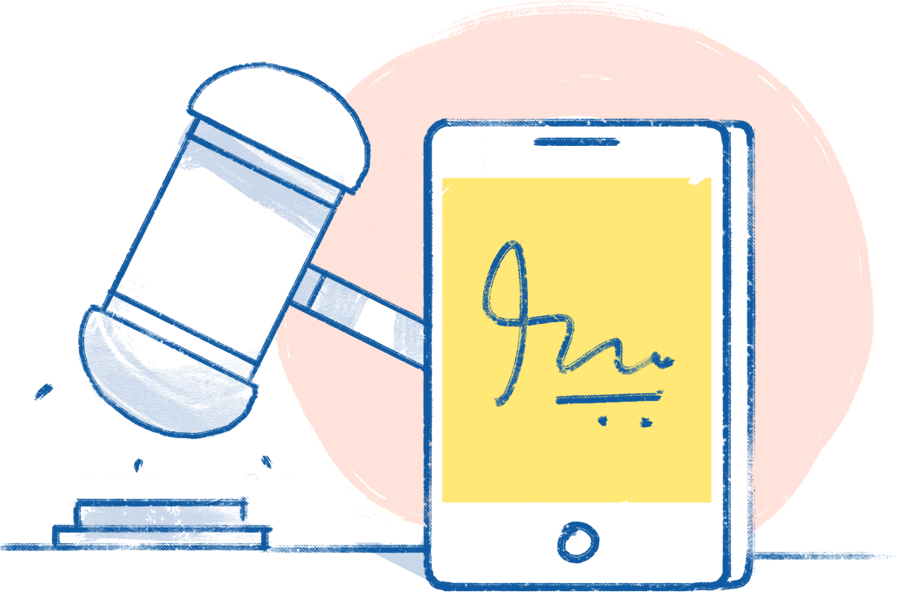 Are documents signed with electronic signatures legally accepted?
Yes, electronic signatures are widely accepted as the digital substitute to hand-drawn signatures and are equally legally valid in many countries around the world. Zoho Sign also complies with several popular e-signature laws such as the ESIGN Act and the eIDAS regulations. You can check the validity of electronic signatures in your country here.
Need more assistance in creating your electronic signature?
You can book personalized demo session with our experts.