SignForms
Available only in Enterprise edition
Zoho Sign lets you create a self-service digital signature process through a secure URL without any coding. For example, if your company wants to get their social media policy signed by new hires, the human resources team can create a SignForm and embed its URL in your company's onboarding email for new hires to sign and submit.
How it works
Create a new template or convert an existing template into a SignForm
Configure your settings and generate a unique SignForm URL
Send this URL to your recipients or embed it on your website 
Your recipients then sign and submit the document through the URL
Pre-requisites
A template must meet the following requirements to create a SignForm: 
Should not contain pre-filled fields
Should contain minimum one signer and each signer must have at least one field configured
If the template contains more than one recipient:

Signing order should be enabled
Name and email for the first signer should be left empty
For all others, name and email should be configured
To create a SignForm:
Log in to Zoho Sign as an administrator.
Go to Templates. You can select any template and convert it into a SignForm by clicking the Create SignForm button underActions.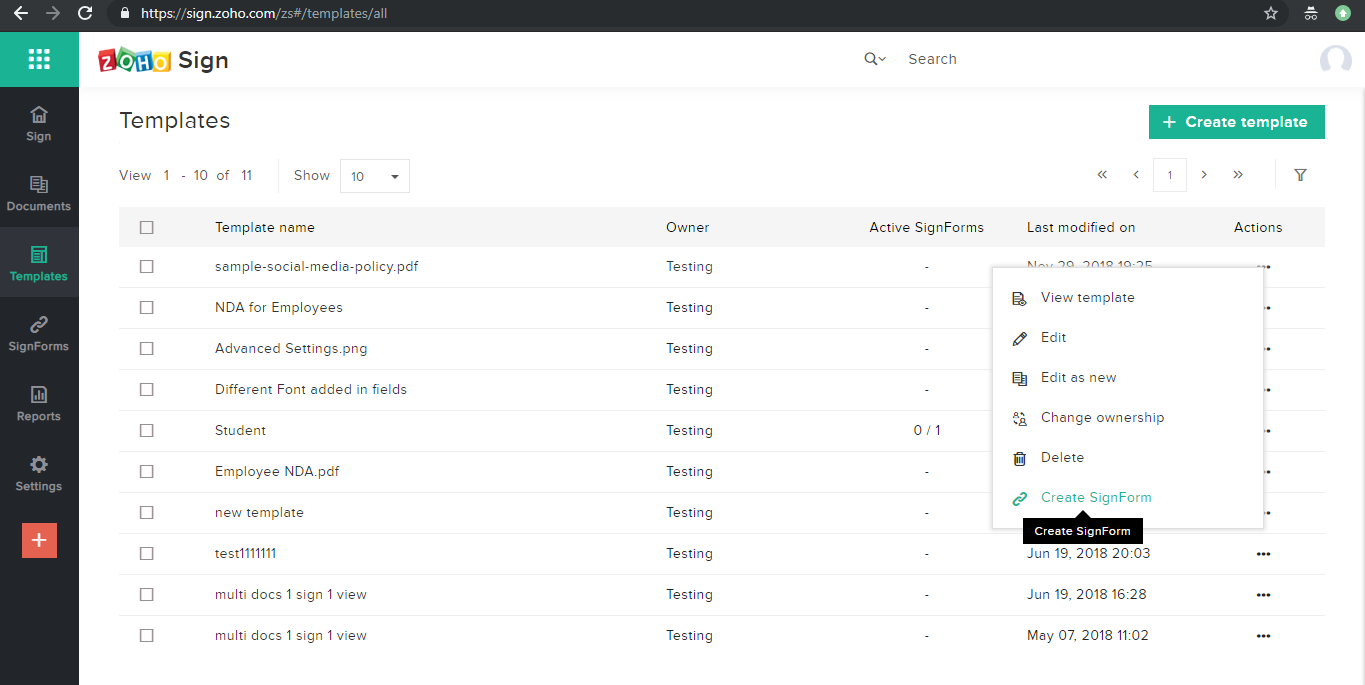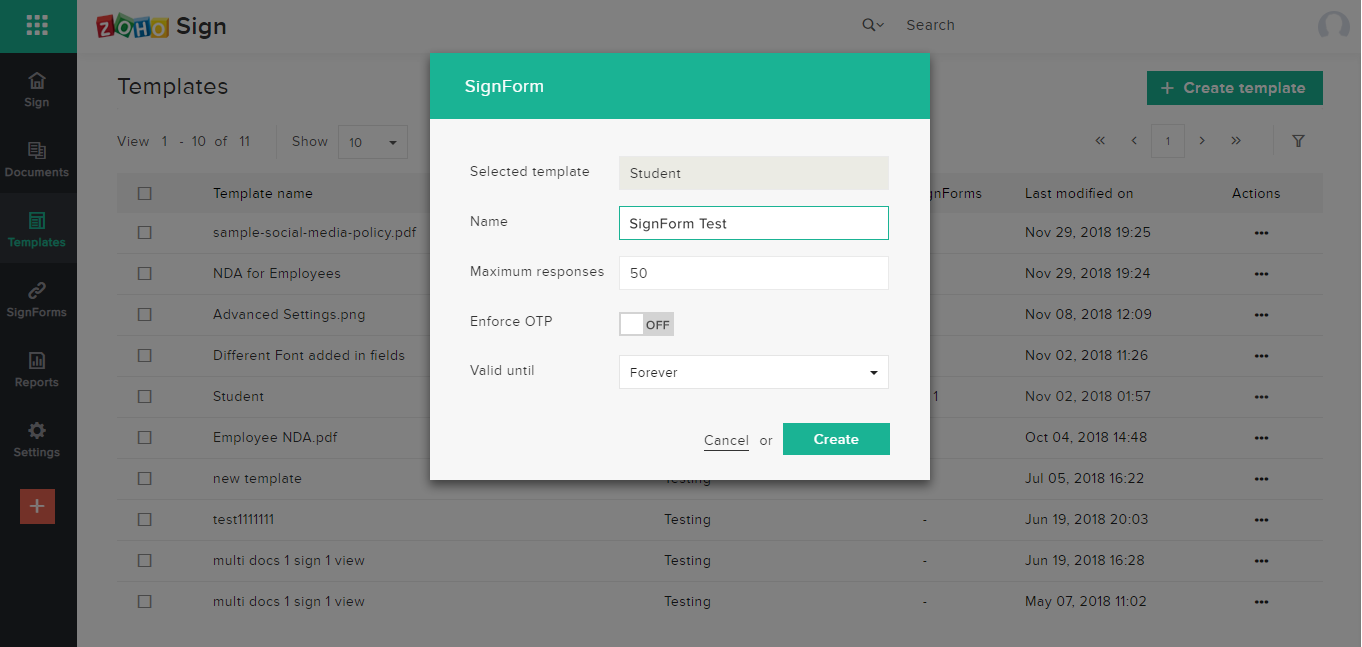 Alternatively, go to SignForms > Click the Create SignForm button.
The Choose template drop-down will only list the templates that can be used as a SignForm. Select a template from the list or create a new template as mentioned in the pre-requisites.
Enter the details:
Name: This can be anything you want
Maximum responses: Set your maximum limit
Enforce OTP (Email authentication code): This feature prevents spam
Valid until: The validity period is set as needed
Click Create​
You can copy the SignForm URL from the SignForm page.  
Test the URL by copying and pasting it into a private window and then entering the details. 
You can view the responses associated with a SignForm from the Actions button.
There's also an option to export the associated responses as a CSV file.
After confirming that the URL is working properly, you can start using it in your emails, send it to recipients, or embed it on your website. You can disable and delete the URL anytime. The SignForm will automatically be disabled after the validity period expires.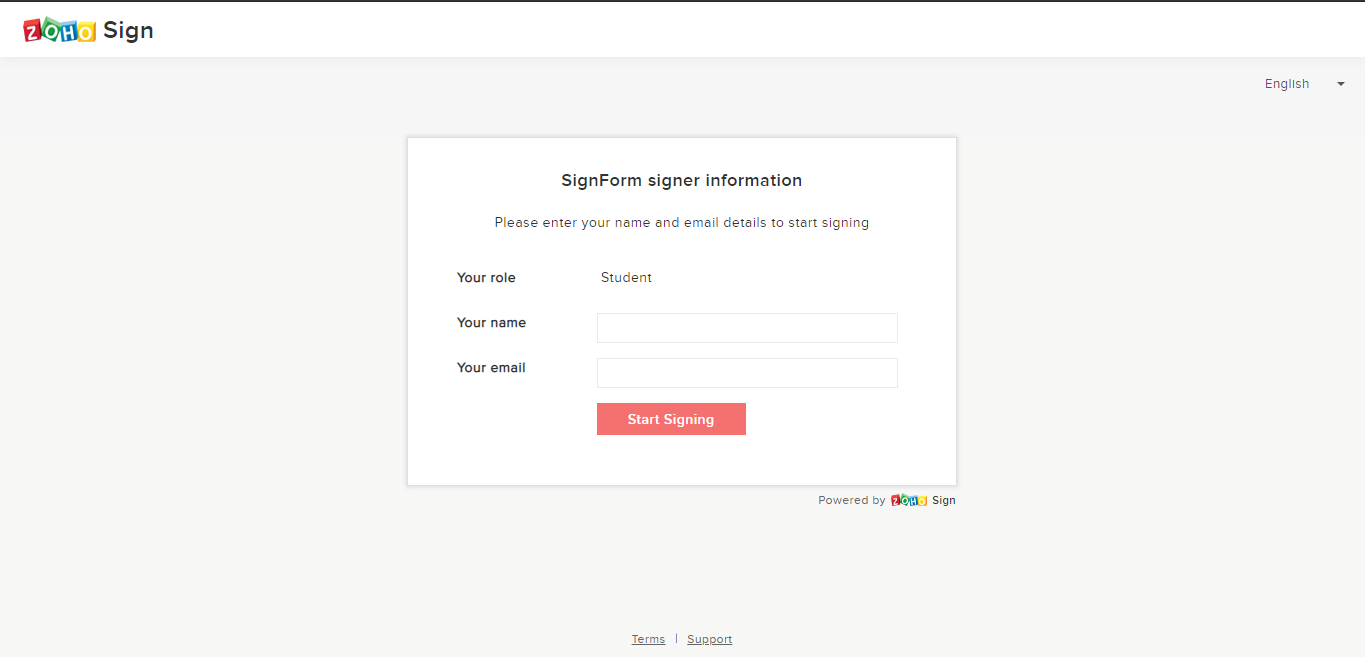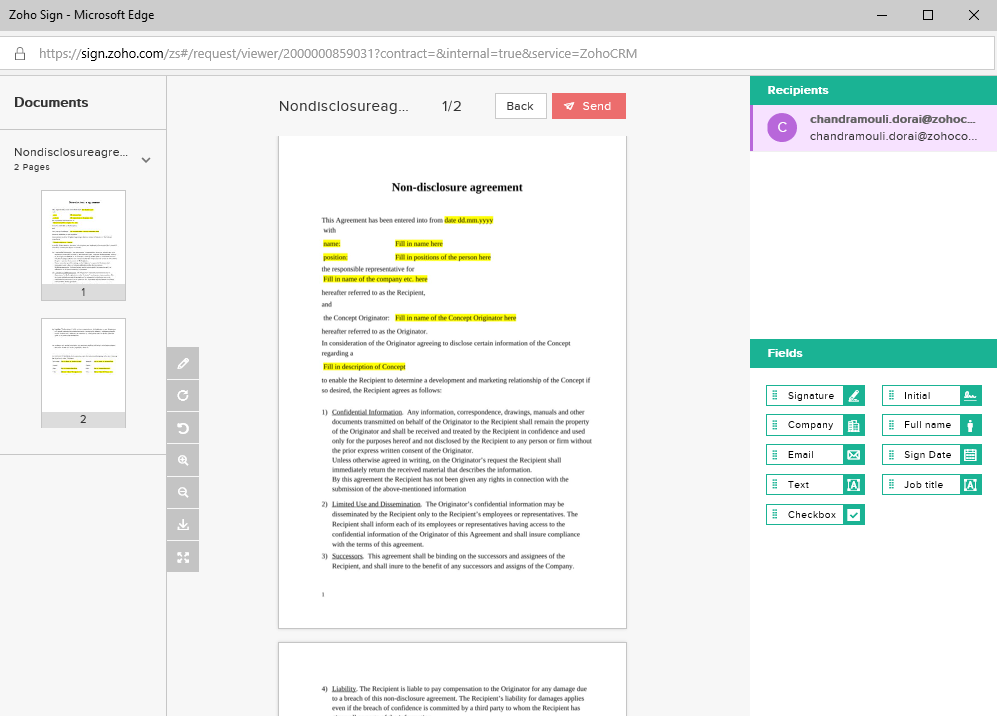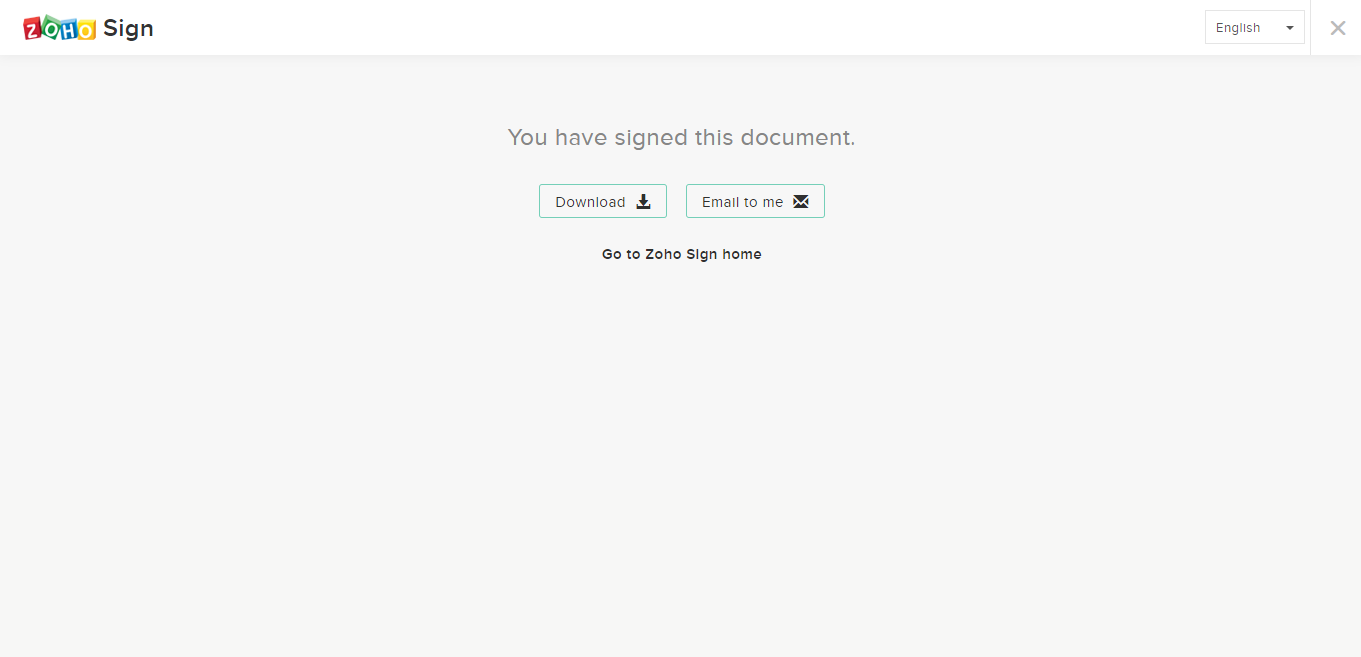 You can quickly find the active, inactive, expired, and limit reached from the left hand side menu.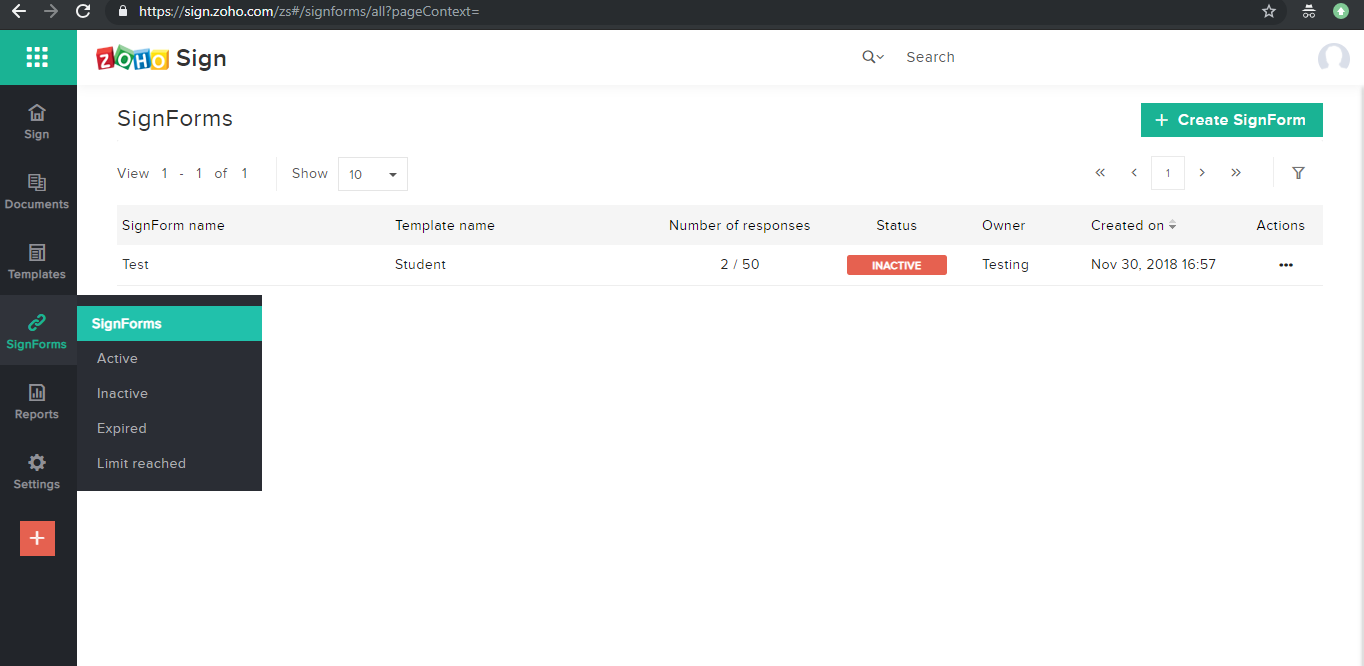 Branding
Branding associated with your account will also be associated with your SignForm template. Please refer to our help documentation to change your company logo and customize email templates in Zoho Sign. 
Important Note
Each SignForm response consumes an automation credit. Automation credits, proportionate to the number of licensed users, are provided to organizations on a monthly basis. If your organization runs out of automation credits, then each subsequent SignForm response will consume Zoho Sign credits which need to be purchased as add-ons.