Account settings
You can set default expiry duration, set authentication modes, and frequency of automatic reminders from this page under account settings. 
In the account settings page, you can perform the following functions: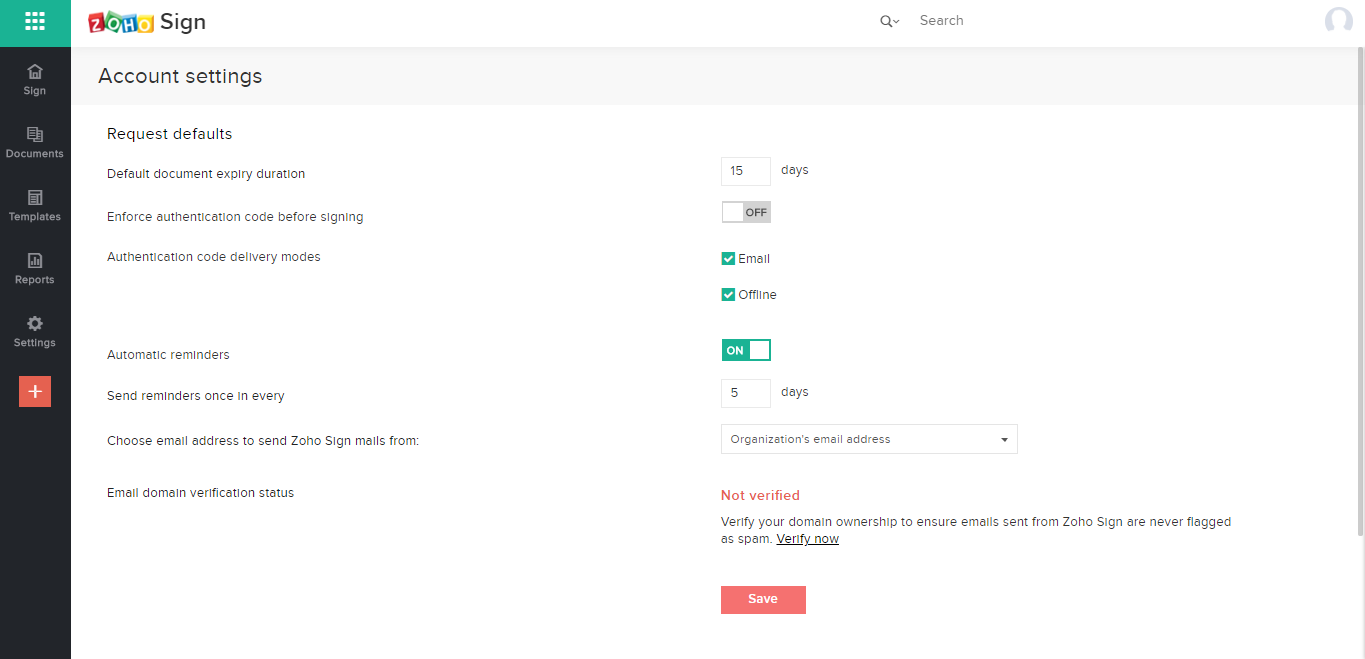 To set default duration of expiry,
Click the 'Settings' option from the left pane and choose 'Account settings'.
Enter the number of days against the default document expiry duration field.
To set the delivery mode for authentication codes,
Enable the 'Enforce authentication code before signing' option.
Check the desired authentication code delivery modes.
Enable the 'Automatic reminders' option.
Set the frequency of automatic reminders by entering the number of days against the send reminders once in every field.
You can choose the email address to send Zoho Sign mails from: Organization's email address / Sender's email address / Zoho Sign notification email address.
To verify your email domain ownership,
You need to verify your domain ownership to ensure emails sent from Zoho Sign are never flagged as spam.
Click the Verify now button. 
Read this section of our help documentation to complete the email domain verification process.
Click 'Save'.
You can verify only custom domains, for example: zylker.com. Domains such as gmail.com, zoho.com, etc cannot be verified. 
---