A free electronic signature software solution.
Say goodbye to pen and paper and avoid printer and scanner troubles.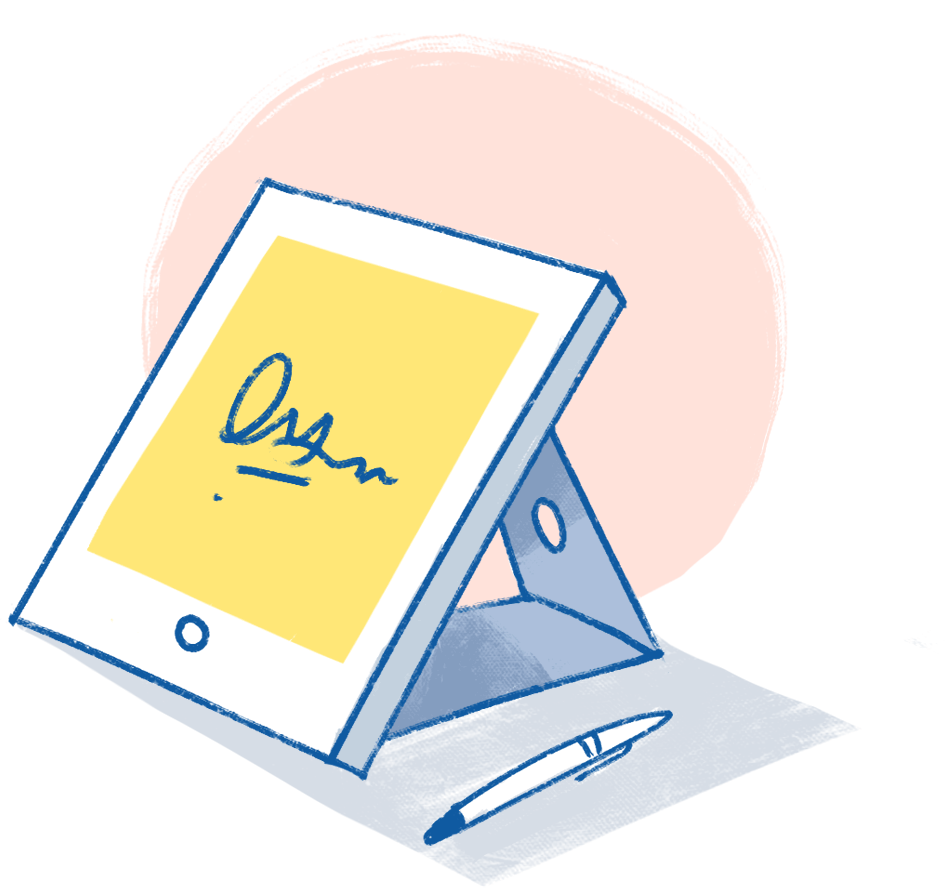 Electronic signature software overview
E-signature or electronic signature is a digital alternative to conventional handwritten signatures and seals made with ink. Electronic signature software enables you to digitize your documents and printed paperwork by helping you sign them electronically on your device.
Zoho Sign, as an e-signature software solution, offers a vast assortment of features and functions such as templates, self-service SignForms, bulk send, in-person signing, and REST APIs. This helps users leverage our document electronic signature software to set up convenient signing workflows and automate paperwork processing.
Why do I need an electronic signature solution?
An e-signature tool like Zoho Sign helps you sign documents with just a few clicks while offering you advanced document security and easy access and retrieval from organized and secure cloud-based storage. By using Zoho Sign, you can avoid accumulating paper clutter while also reducing the costs and time associated with printing, scanning, and manually signing your documents. E-sign technology, therefore, is considered green and environmentally friendly as it can help people who frequently sign documents go completely paperless.
Secure electronic signature software like Zoho Sign is widely used in industrial scenarios involving documents such as:
Sales agreements and purchase orders
HR onboarding and policy documents
Invoices and expense reports
Contracts and non-disclosure agreements
Event registration forms
Rental and lease agreements
Government forms and tax documents
Loan and mortgage applications
Is Zoho Sign completely free?
You can use Zoho Sign to electronically sign, store, and manage up to five documents a month for free.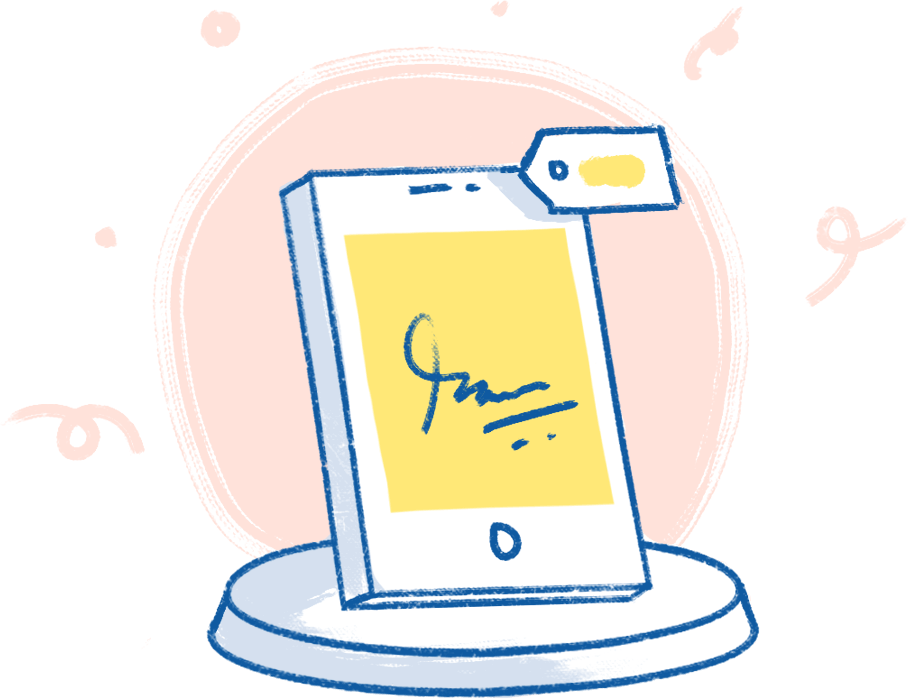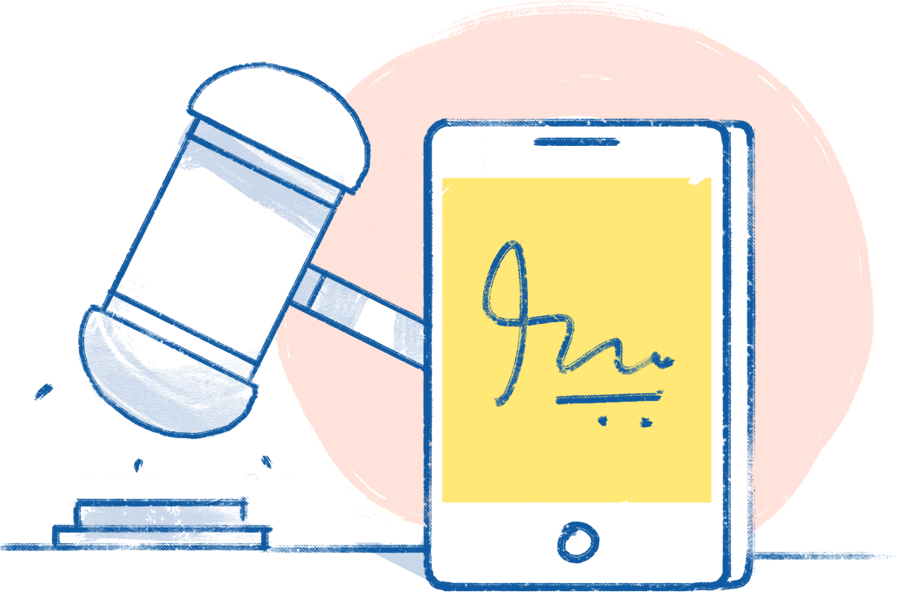 Are documents signed with Zoho Sign legally valid?
Yes. Zoho Sign, as a legal e-signature software, complies with a multitude of laws and regulations worldwide, including popular ones such as the ESIGN Act and Uniform Electronic Transactions Act (UETA) in the United States and the eIDAS regulations in the European Union. You can verify how it applies under your national laws in our electronic signature legal guide.
How does Zoho Sign keep my data secure?
Zoho Sign encrypts user data and documents using military-grade AES-256 encryption to store them at rest. As online electronic signature software, it uses SSL encryption to transport data over the web. Our robust and industry-standard practices to ensure the security and privacy of our customer data and deliver the best electronic signature software service are well-documented on our website.