When collecting signatures on critical business documents, verifying signer identities will ensure the right people have secure access to the right information. Zoho Sign provides various authentication methods that users can set before sending documents to recipients, depending on the level of confidentiality.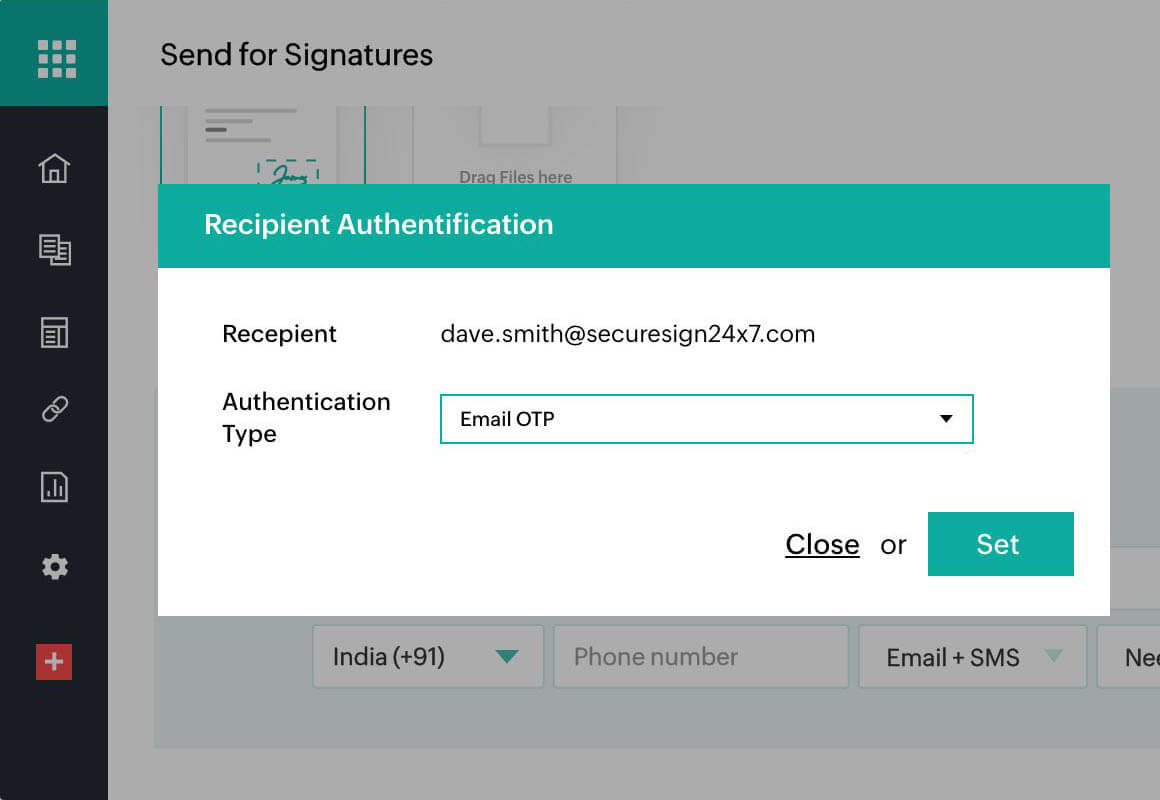 Email authentication
For everyday documents, you can have recipients authenticate themselves via email. They will automatically receive a system-generated authentication code when they attempt to sign or view the documents.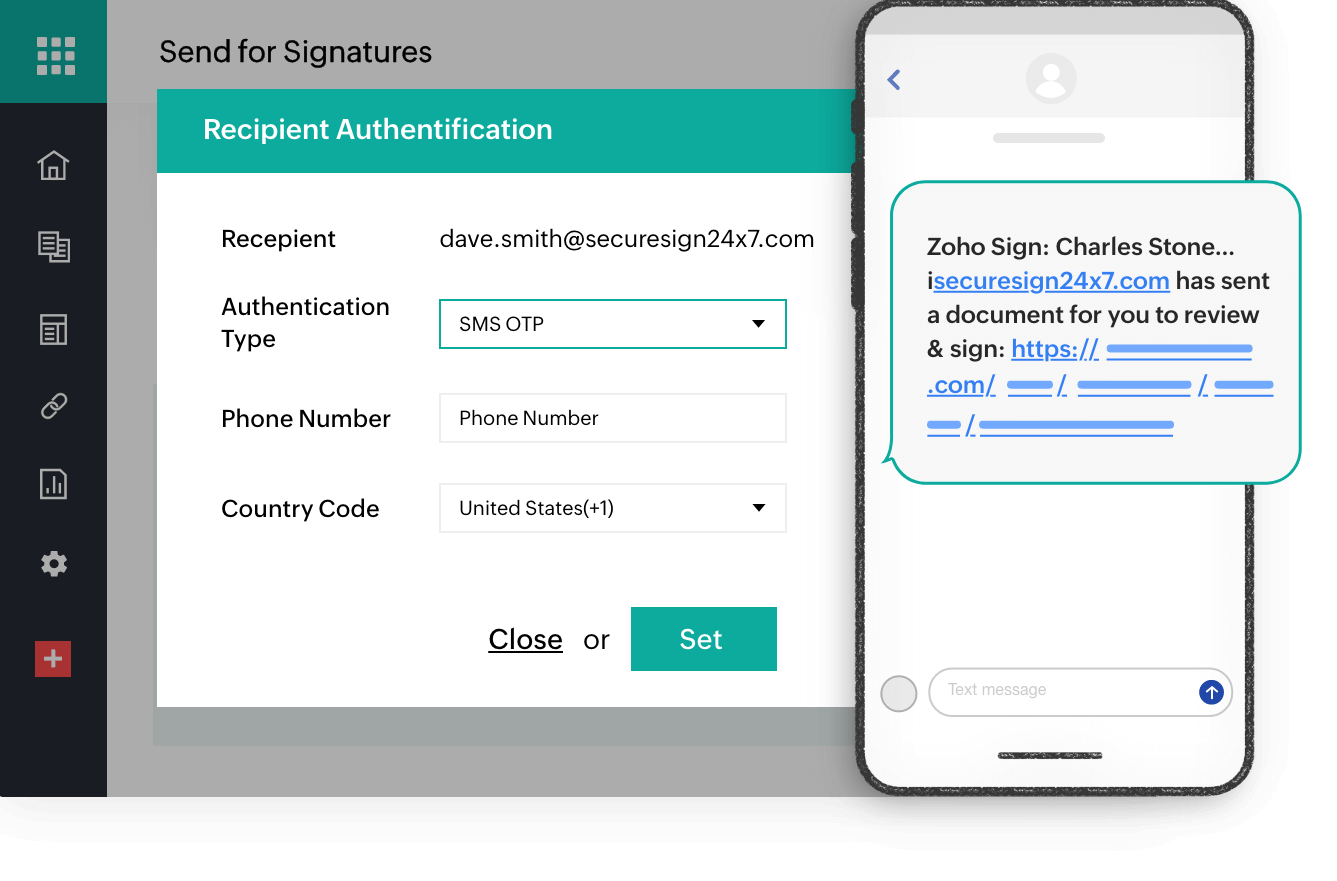 SMS authentication
Send an OTP via SMS to your recipient's mobile phones. This option is recommended for great overall signing experience.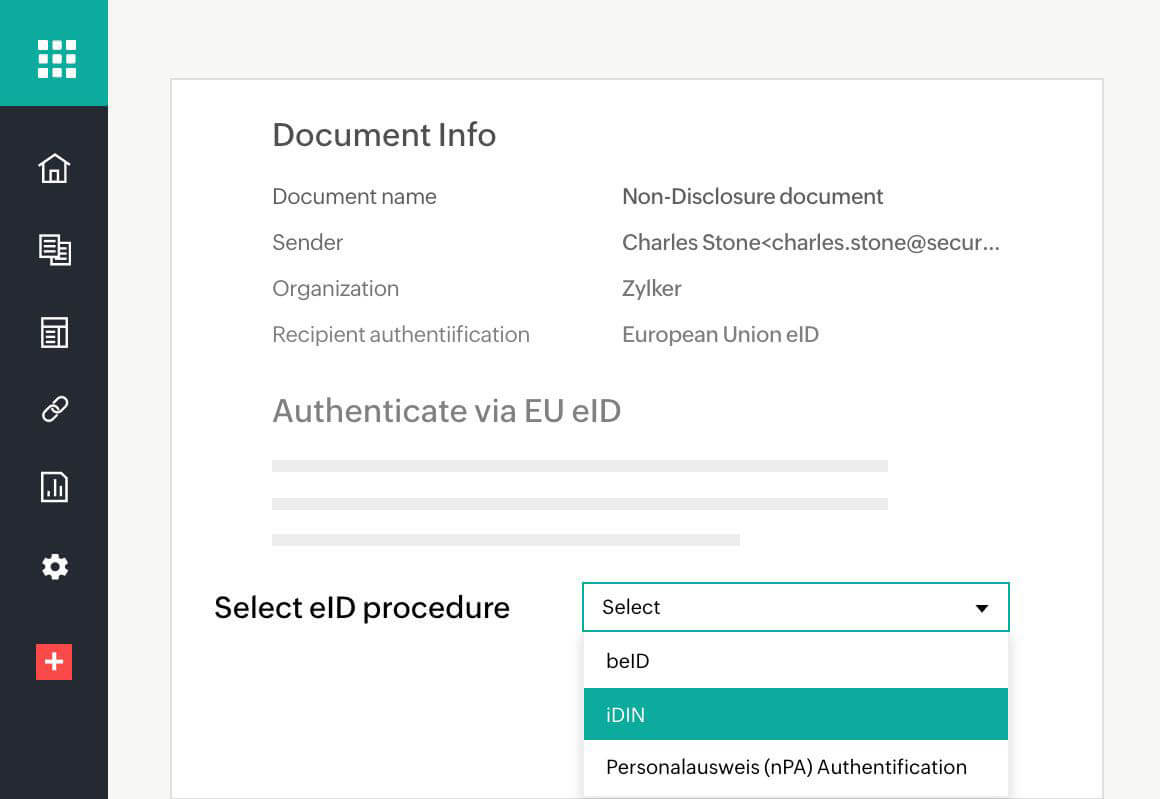 EU eID verification
Zoho Sign now allows users to verify signers in the European Union through their EU eID. Signers will have to authenticate their identities through one of the supported eID methods before they can view the document.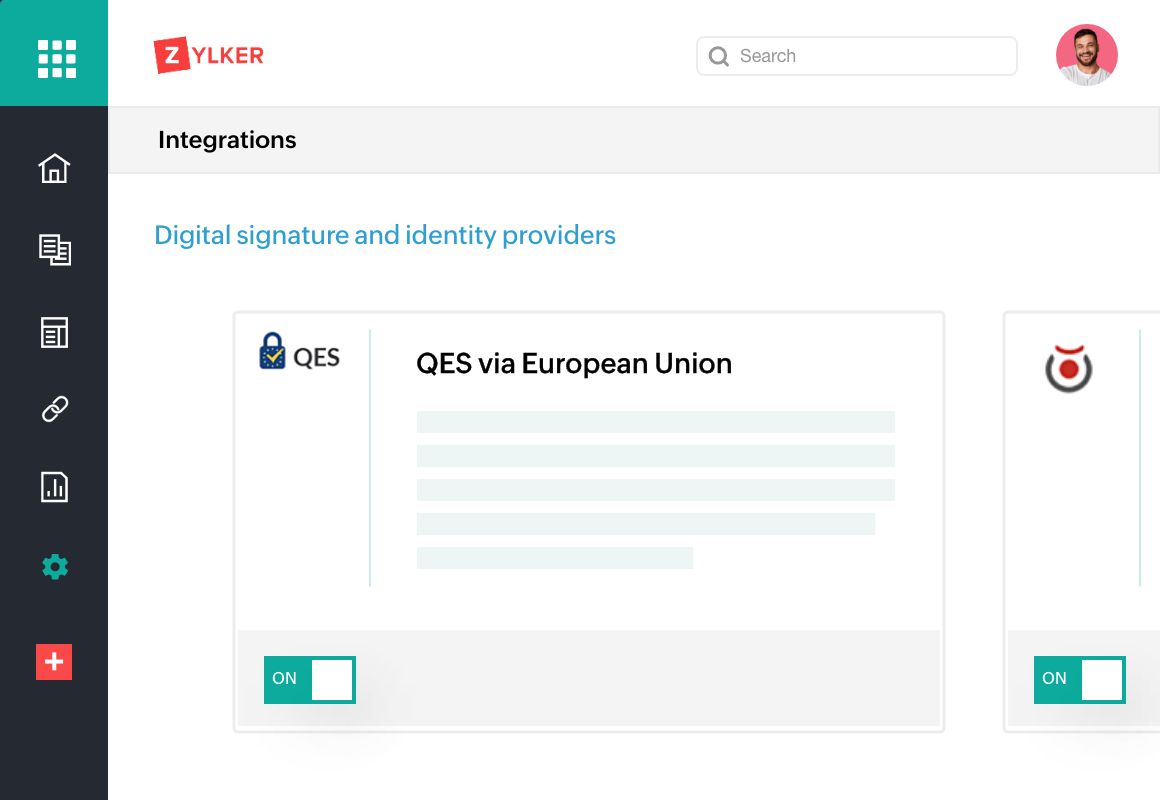 Identity verification via TSP
Signing documents with a qualified electronic signature (QES) involves face-to-face identity verification. This method is recommend for high-value transactions, and it offers the highest level of compliance with eIDAS.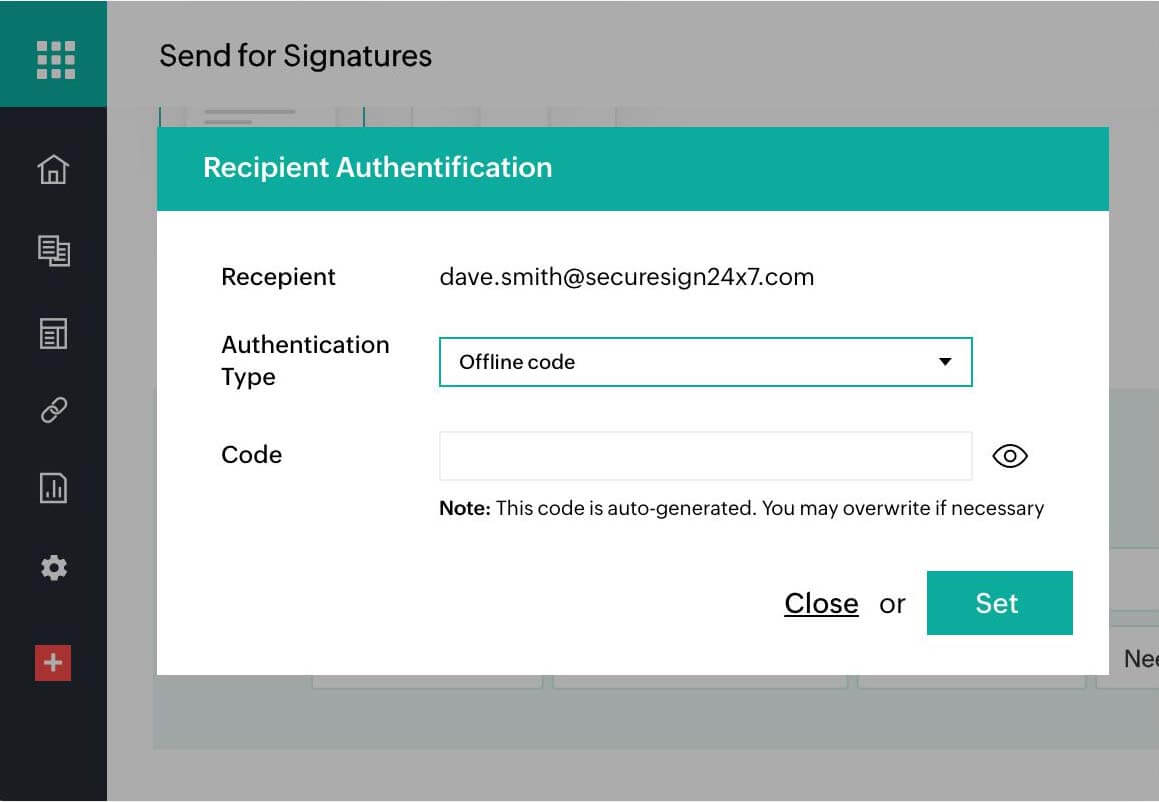 Offline authentication
You can customize the verification code of your choice, or use an auto-generated code by selecting the offline code option before sending the document out for signatures.