Navigating through the digital world can be challenging, especially when you have to shift from traditional wet signatures to electronic signatures. Zoho Sign resolves this issue by offering multiple signature options. You can easily type, draw, or upload your electronic signature to Zoho Sign.
What are electronic signatures?
Any symbol, process, or piece of data that marks your identity and intent to sign a document constitutes an electronic signature. The signature can be in any form, such as a drawing or an image.
As a digital signature app, Zoho Sign helps users sign documents in any of their preferred methods. With a public key infrastructure (PKI), we ensure that every document you sign using Zoho Sign is highly secure.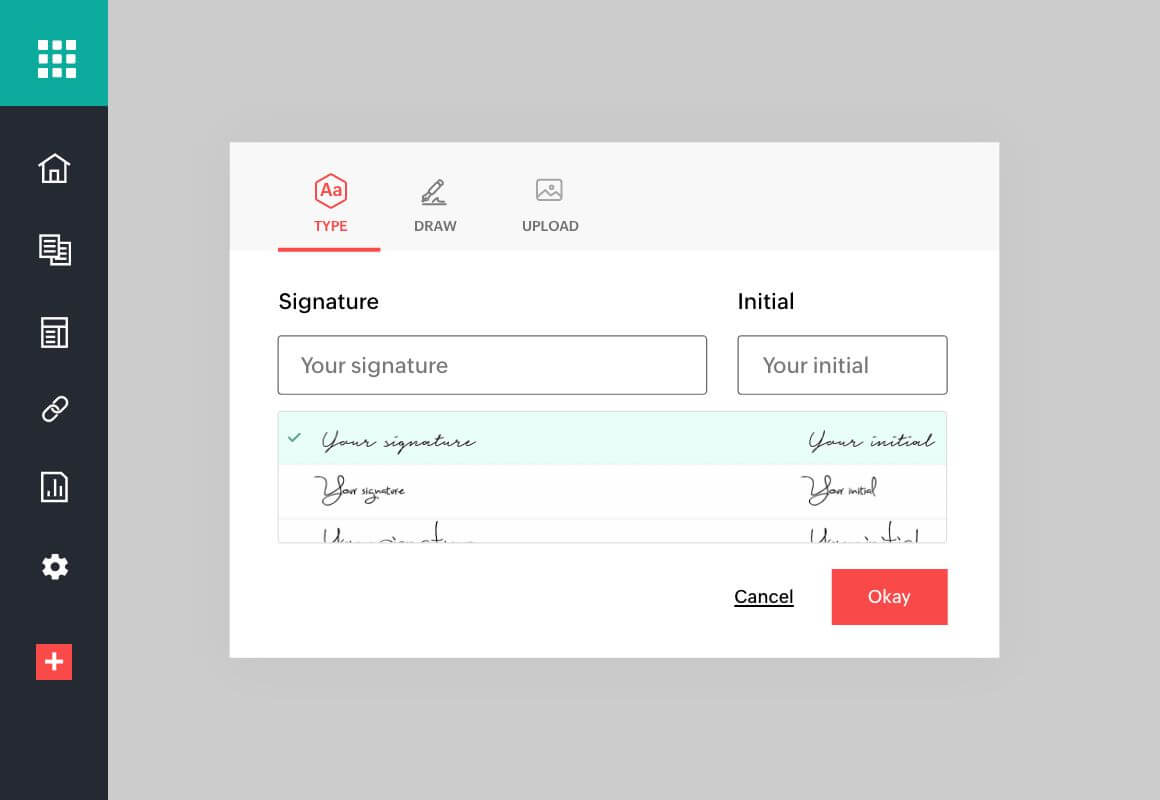 Type in your signature
You can enter your name and initials, and select any of the auto-generated signatures in the given fonts. These are all legally valid and accepted as equivalent to wet signatures.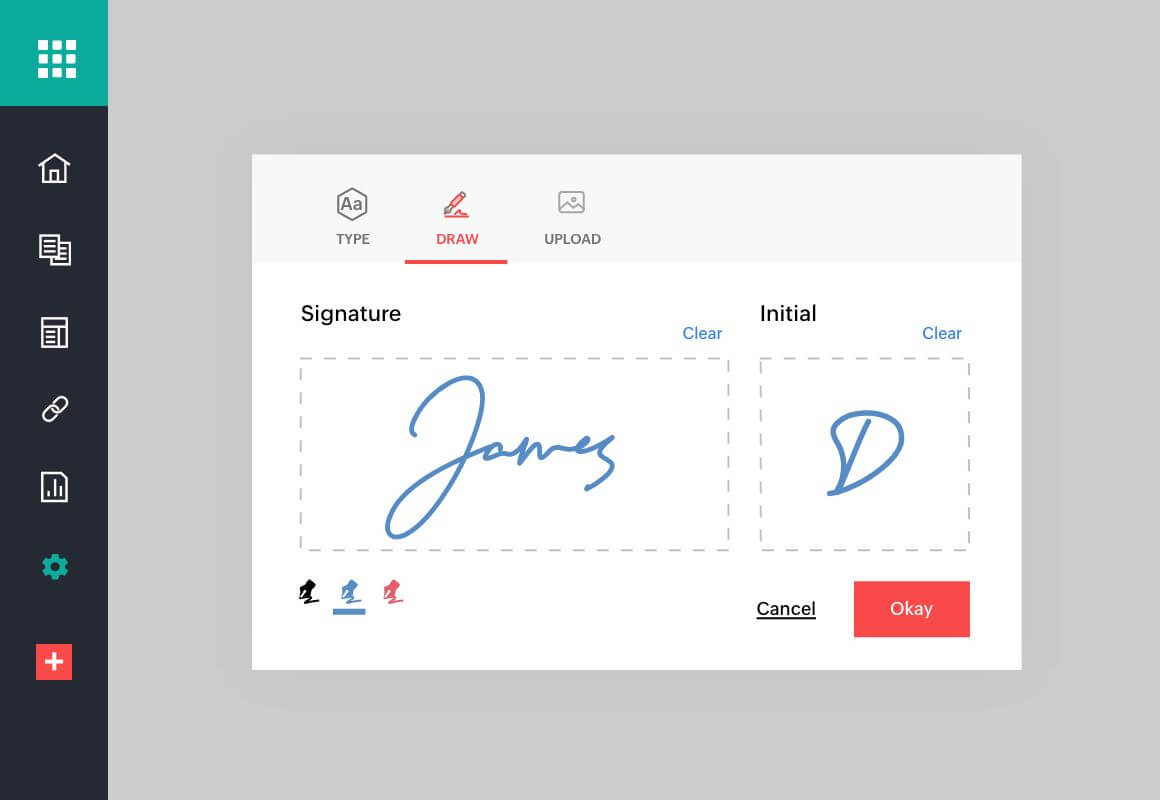 Draw your signature
If you are not comfortable with a typed signature, you can opt to draw your signature in one of three colors.
Blue | Red | Black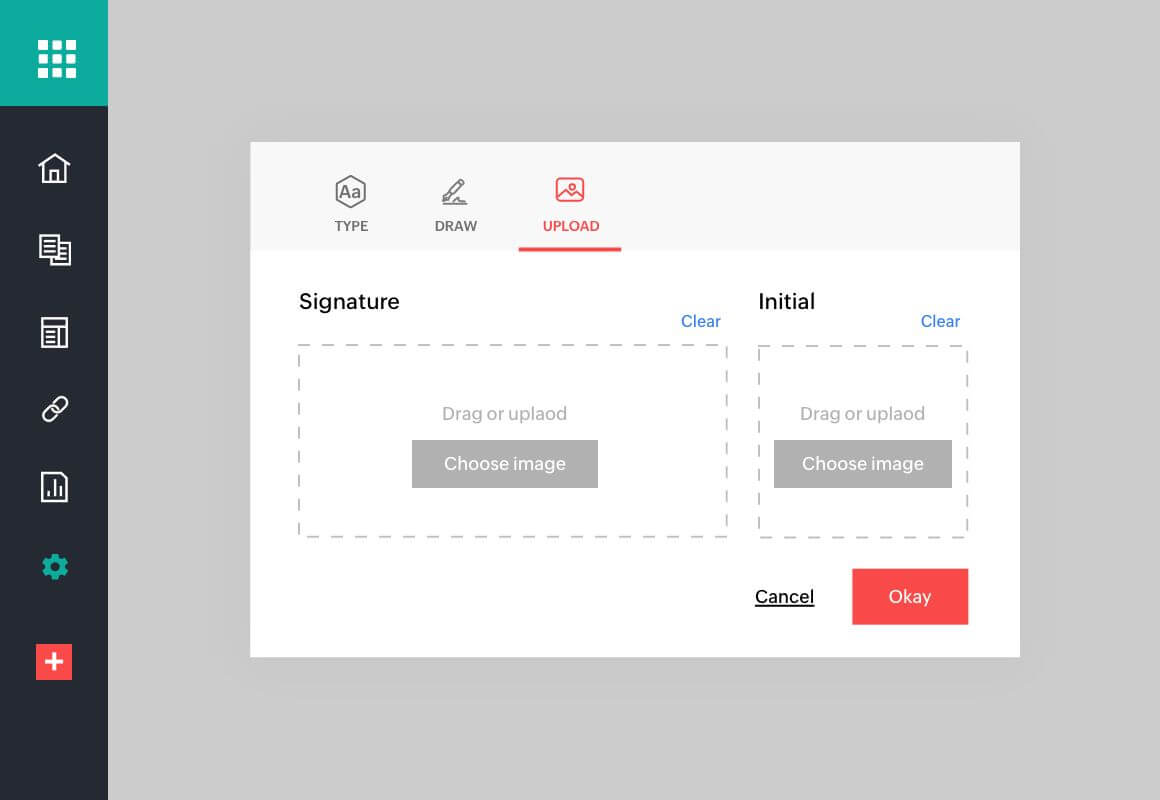 Upload your signature
You can also opt to upload a picture of your signature or initials. These can be inserted into your documents and are considered legally valid.