Work smarter
With today's technology, why do you need to carry physical documents to client meetings? Instead, simply use the in-person signing feature in Zoho Sign. Get your business documents digitally signed without requiring pens, paper, or an endless waiting period.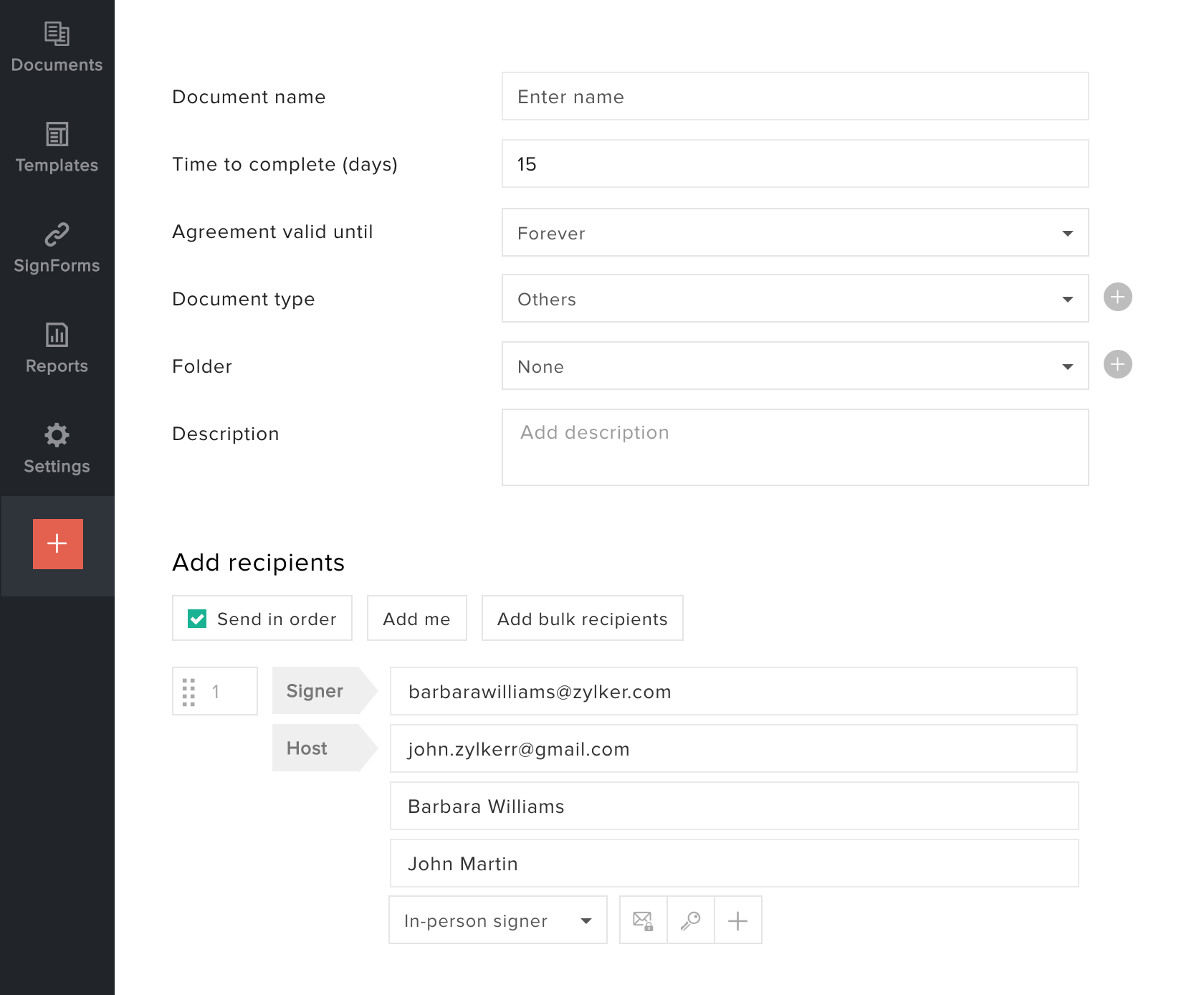 Save time
Time is money. Collaborate in person, finalize and close deals over the table, and complete the entire document signing process digitally. Use Zoho Sign on your laptop, smartphone, or tablet.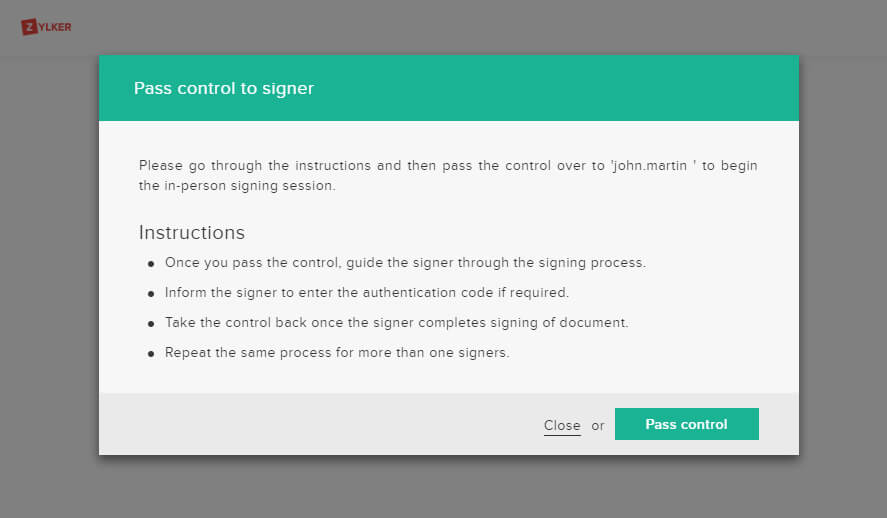 Manage your documents securely
Securely store and manage all your signed copies within Zoho Sign. You can email signed documents at any time, or save them to your favorite cloud storage service.