Do you still carry physical documents to important business meetings to collect signatures from your stakeholders? No need to carry extra folders and files: use Sign's in-person signing feature to get your business documents digitally signed in person.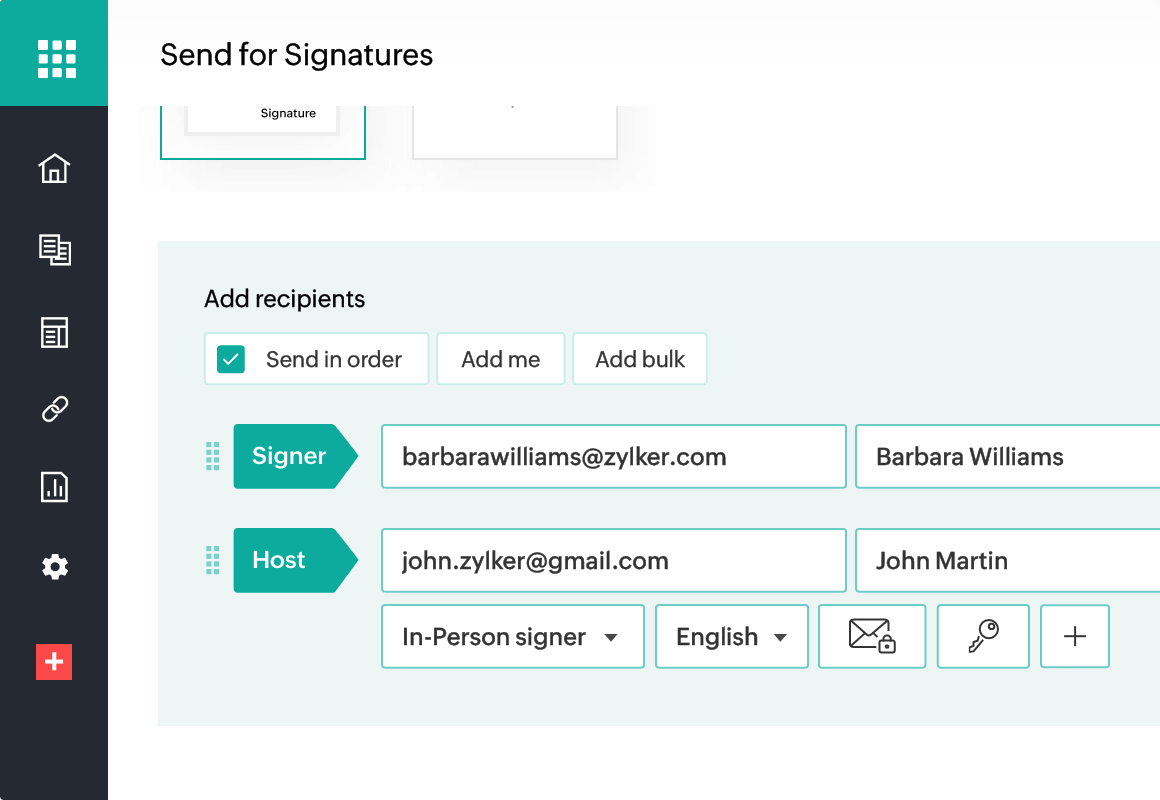 WORK SMARTER
Collect signatures effortlessly
If someone from your organization will be meeting a client in person, they can host a signing session and present the documents to be signed by simply passing their device to the client. This way, you can safely collect signatures without needing to carry around physical copies.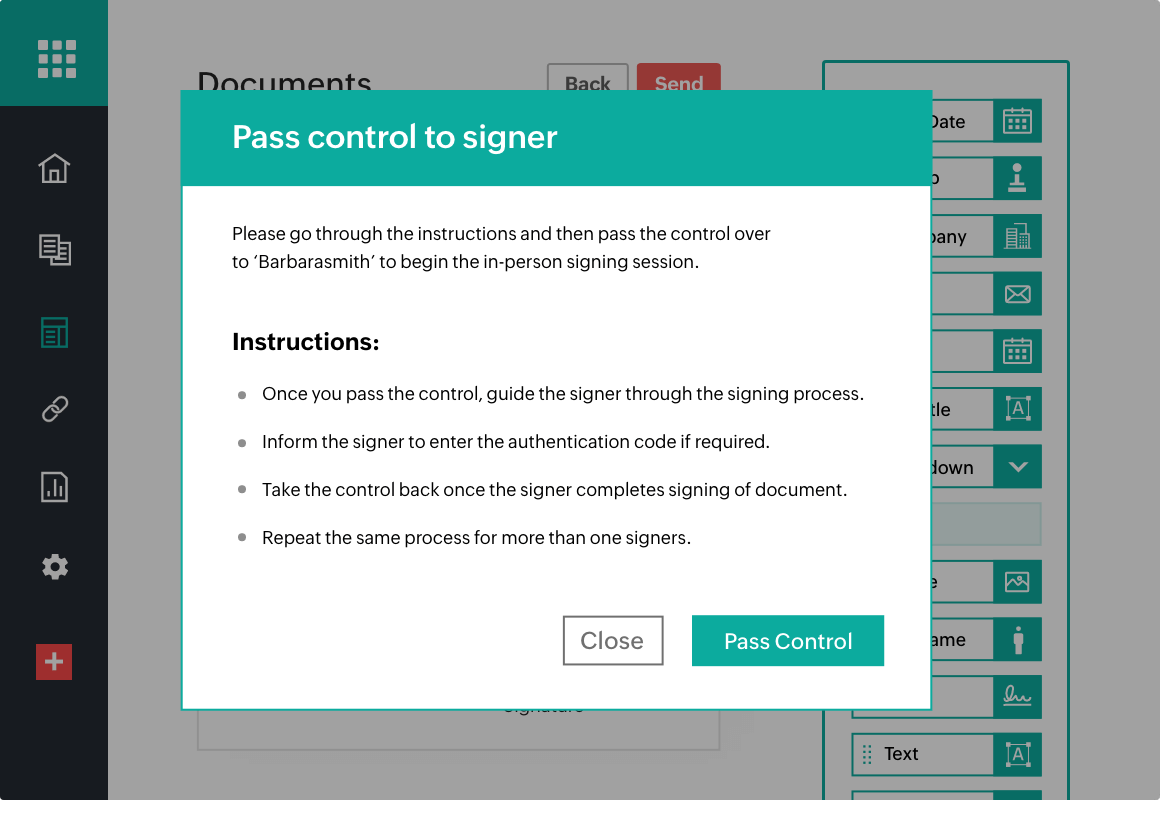 REAL-TIME COLLABORATION
Save time
Collaborate in person, finalize documents, and close your business deals quickly over the table. Get your documents signed digitally without requiring pen and paper or tedious waiting periods.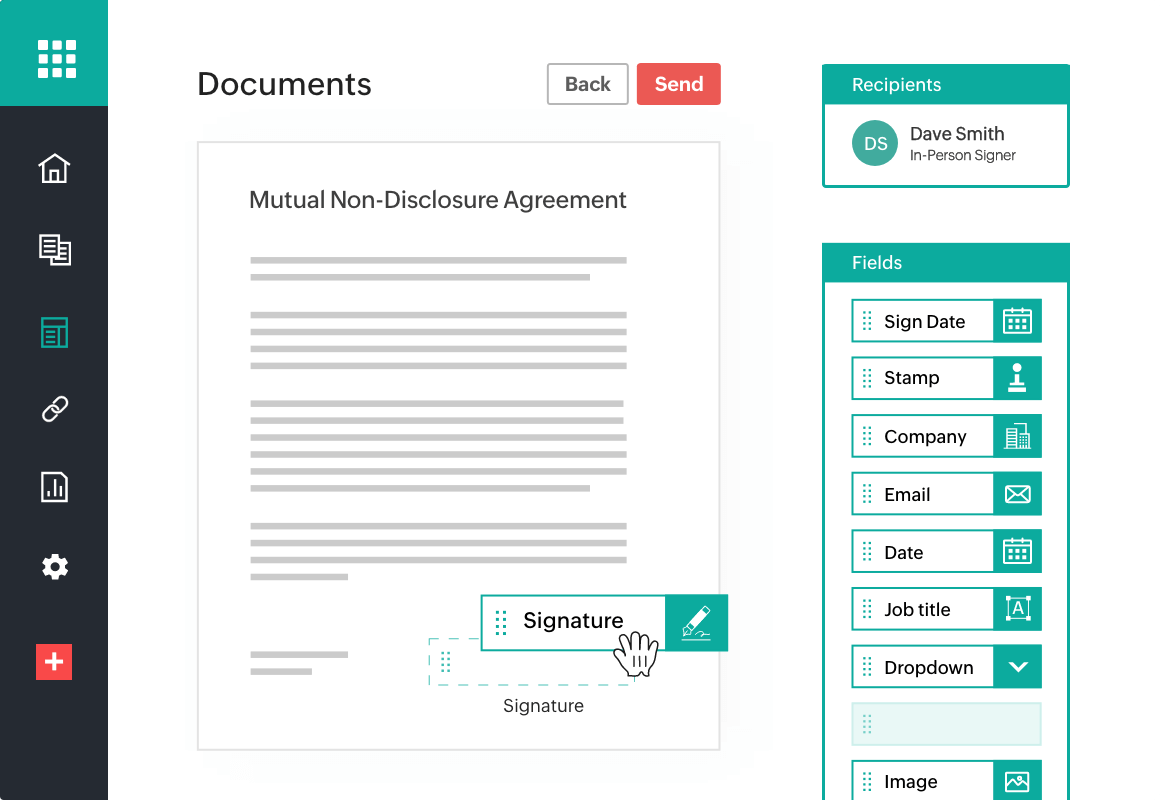 TAILOR-MADE FOR YOUR BUSINESSES
Ideal for all occasions
Whether it's a business meeting with your partner or sales visit where your field executive needs a customer's signature, the in-person signing feature serves as a handy tool with a personal touch.