You can customize the look and feel of Zoho Sign to reinforce your brand's presence and reassure signers that the documents are legitimate and directly from your company.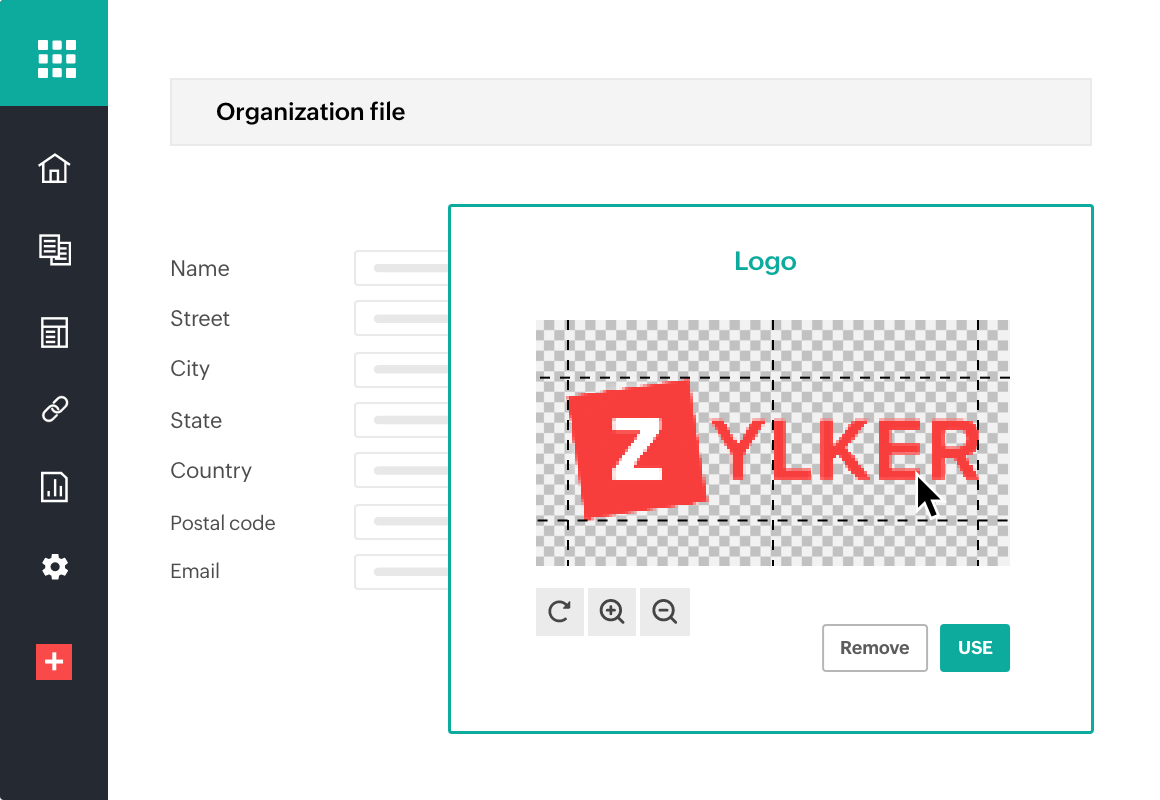 AMPLIFY YOUR BRAND IMAGE
Add company details
You can add your company logo and address to all documents. You can also send out emails from your company's email, instead of using Zoho Sign's default email address.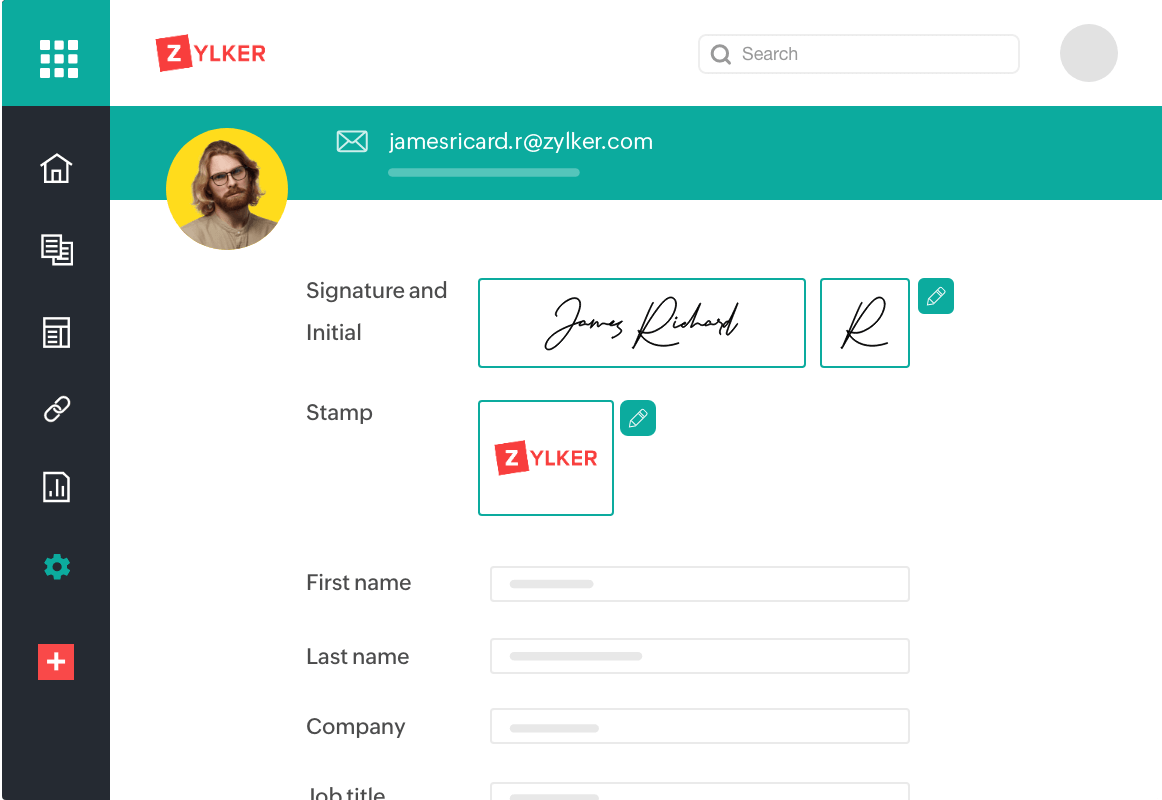 PERSONALIZE YOUR ACCOUNT
Autofill your profile details
We understand that every user is unique, which is why users can configure their signatures, initials, stamps, date format, time zone, and other details.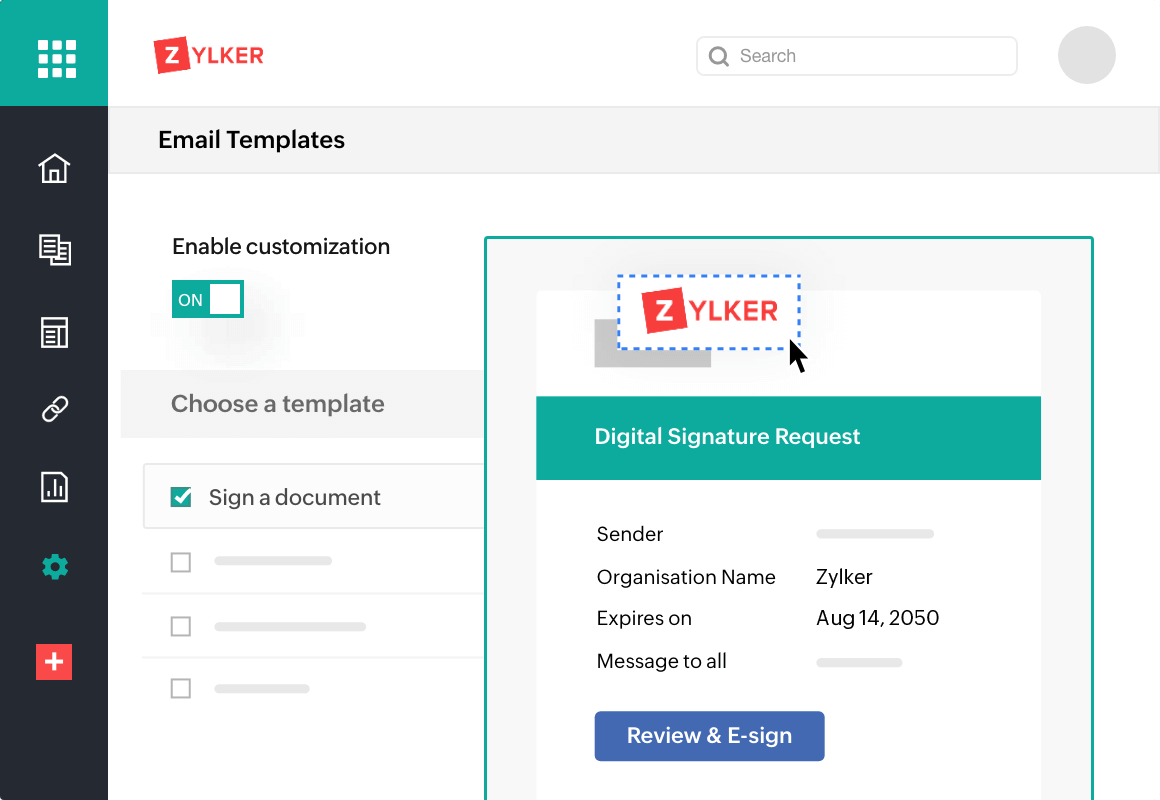 CARRY YOUR BRAND IDENTITY
Customize email templates
Completely customize the emails triggered within the app, including the email's subject, header, content, language, and button colors.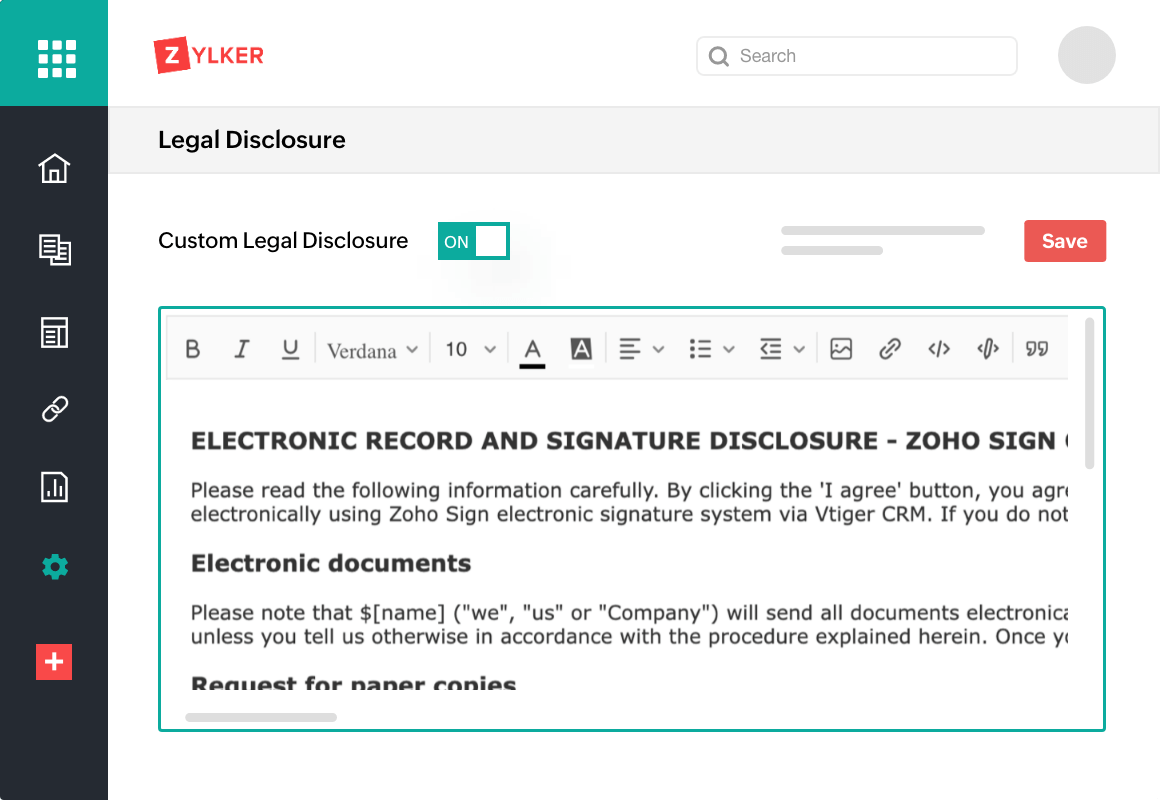 CUSTOMIZE THE TERMS AND CONDITIONS OF THE AGREEMENT
Tailor-made legal disclosure
You can use our default legal disclosure, or you can modify it based on your organization's needs and compliance purposes.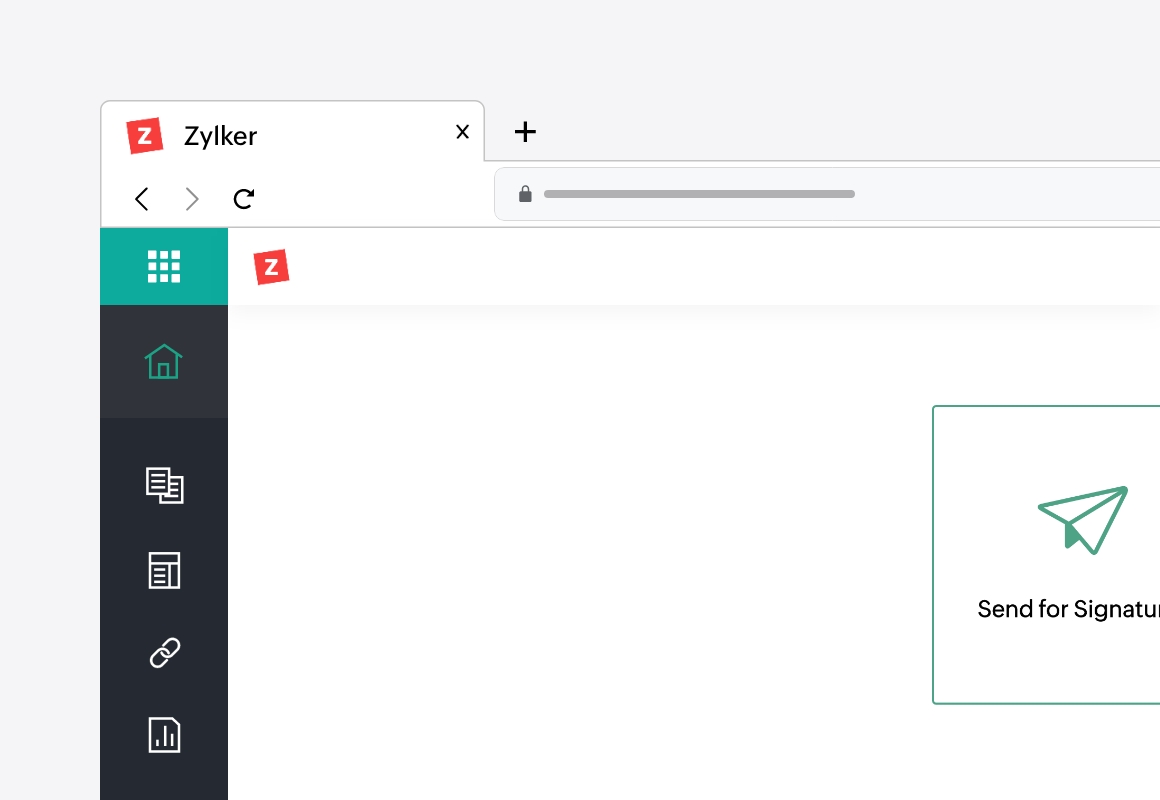 MAINTAIN CONSISTENT BRANDING
Customize the website title and favicon
Strengthen your brand identity and ensure consistency by customizing the Zoho Sign web app to display your organization's logo and name. Personalizing the site title and favicon on the users' browser tabs elevates brand recognition.