Digital certificate-based signatures
Sign documents with the highest level of compliance
In some regions and regulated industries, it is preferred to use digital certificates, like USB tokens or PFX files, for higher identity assurance. Individuals can either use a common organization certificate or their own digital certificate to sign documents digitally.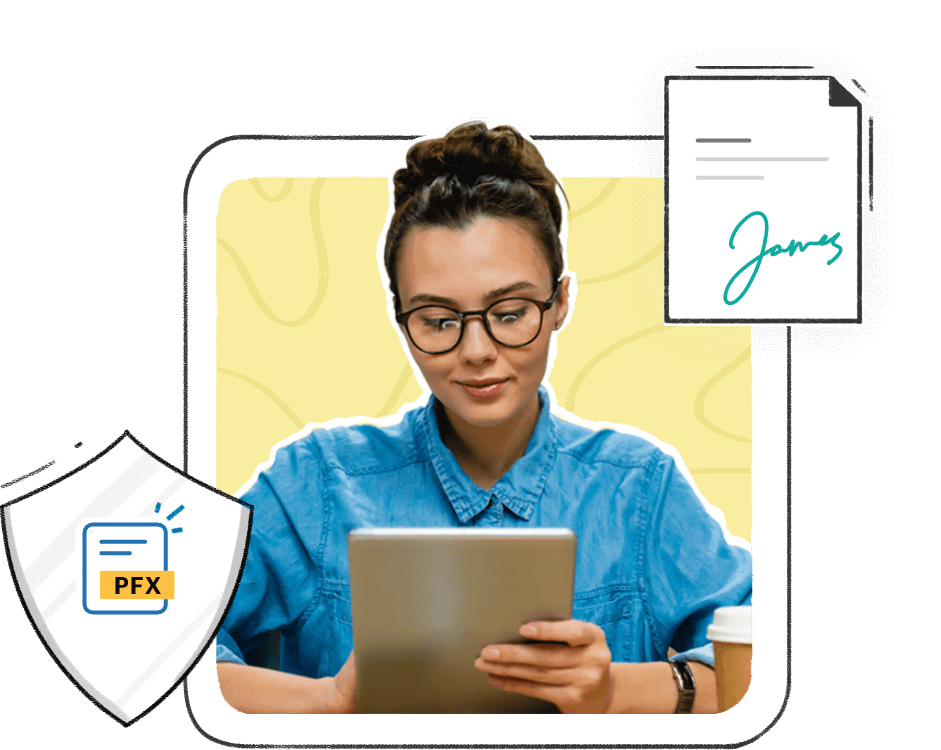 Identity assurance
A USB token or PFX file is a password-protected digital signature certificate. The signer has sole control of the certificate and the signing keys, which makes the document signing process highly secure.
Popular use cases
Finance

Funds transfers

Tax returns

Credit reports

Legal

Shareholder agreements

Patent filings

Non-disclosure agreements

Healthcare

Insurance claims

HIPAA forms

Premium receipts
Key benefits of password-protected digital certificates:
Higher level of identity authentication.
Tamper-proof signed copies.
Password protected digital certificates that ensures better security.
How the integration works?
01
Zoho Sign admins will enable the PFX signing integration and choose from two certificate options.
02
If admins have chosen the Organization PFX option, users in their organization can use a common digital signature certificate to sign a document.
03
If admins have chosen the Individual PFX option, users have to upload their own PFX file to sign a document.
04
If signers would like to sign the documents with their own digital signature certificate, they should select Sign via PFX after filling out the document's signature fields.
05
Signers can download the certificate of completion from their Zoho Sign account.