Troubleshooting problems faced in PowerPoint plug-in
1) Why does it prompt me to download .Net Framework 4.5?
Most of the components for ShowTime plug-in work with .Net Framework. You will be prompted to download this in order to complete the installation.
---
2) What do I do when the ShowTime Tab not visible?
When the ShowTime tab is not visible after you open a presentation, follow the steps:
Step 1:
Step 2:
Click Options from the left panel.
Step 3: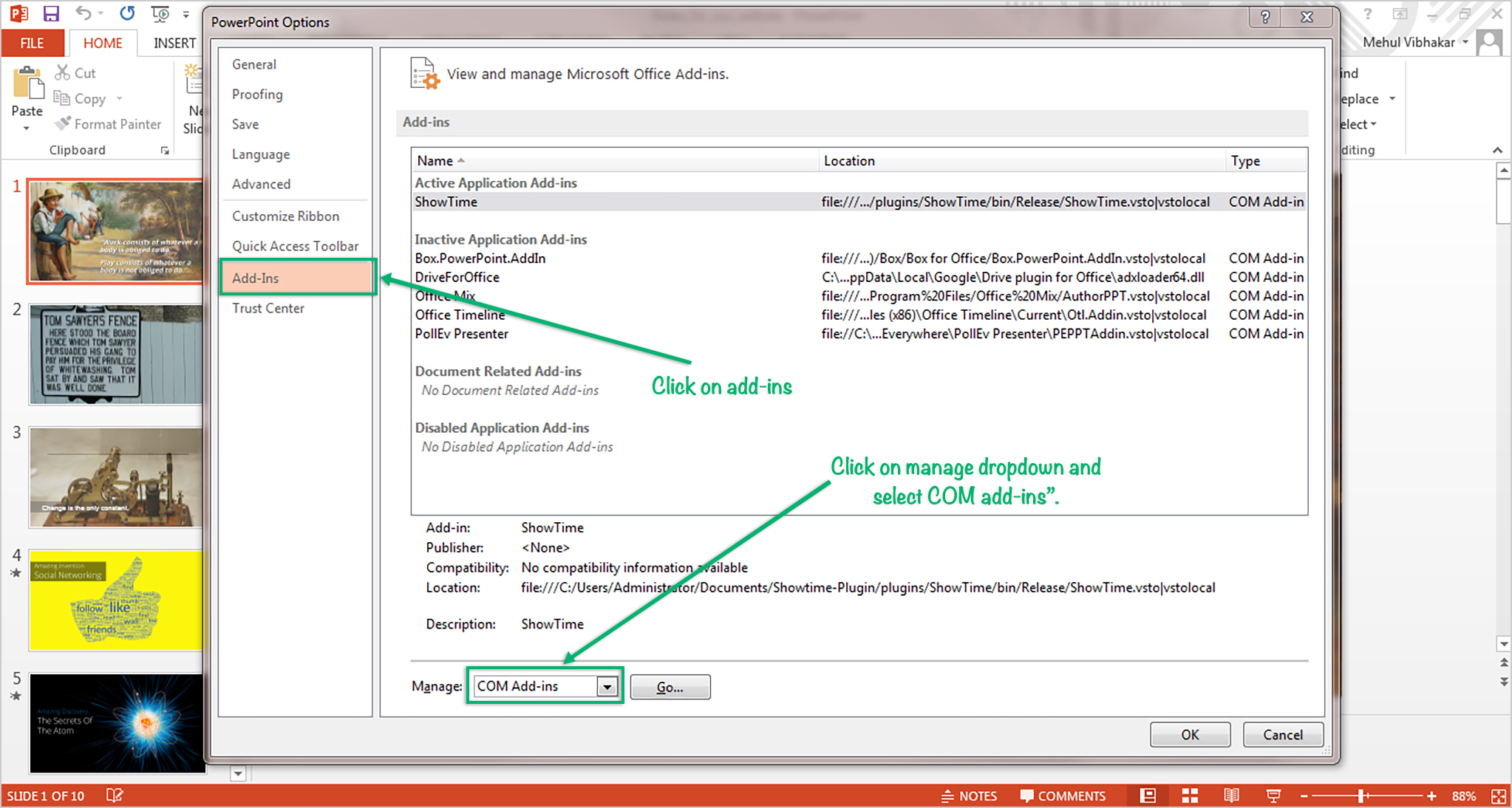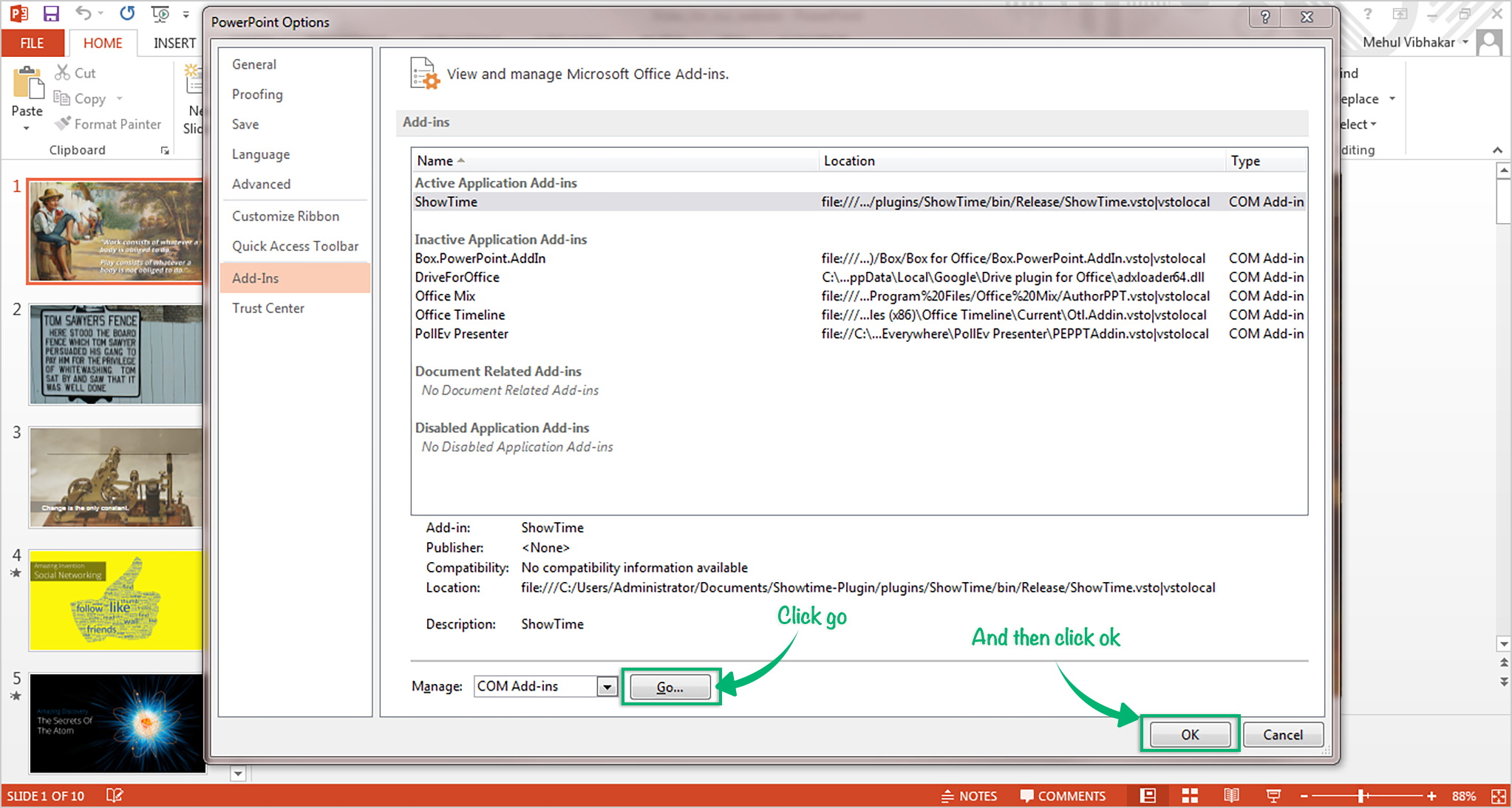 A pop-up will appear.
Click on Add-Ins from the window.
From the Manage drop-down menu at the bottom of the screen, choose "COM-Add-ins" and press GO.
Remember to click OK.
Now your ShowTime tab will be visible on the toolbar.
---
3) When I launch my presentation on the projector screen my audience sees the slides as black images. Why?
Before you launch the presentation on the projector make sure that you connect your laptop to the projector. If not, the slide/animation will be processed as black screen. If this happens, you will have to relaunch your presentation after you connect your laptop to the projector screen.