Make a connection, despite the distance.
Communicate across time zones and continents.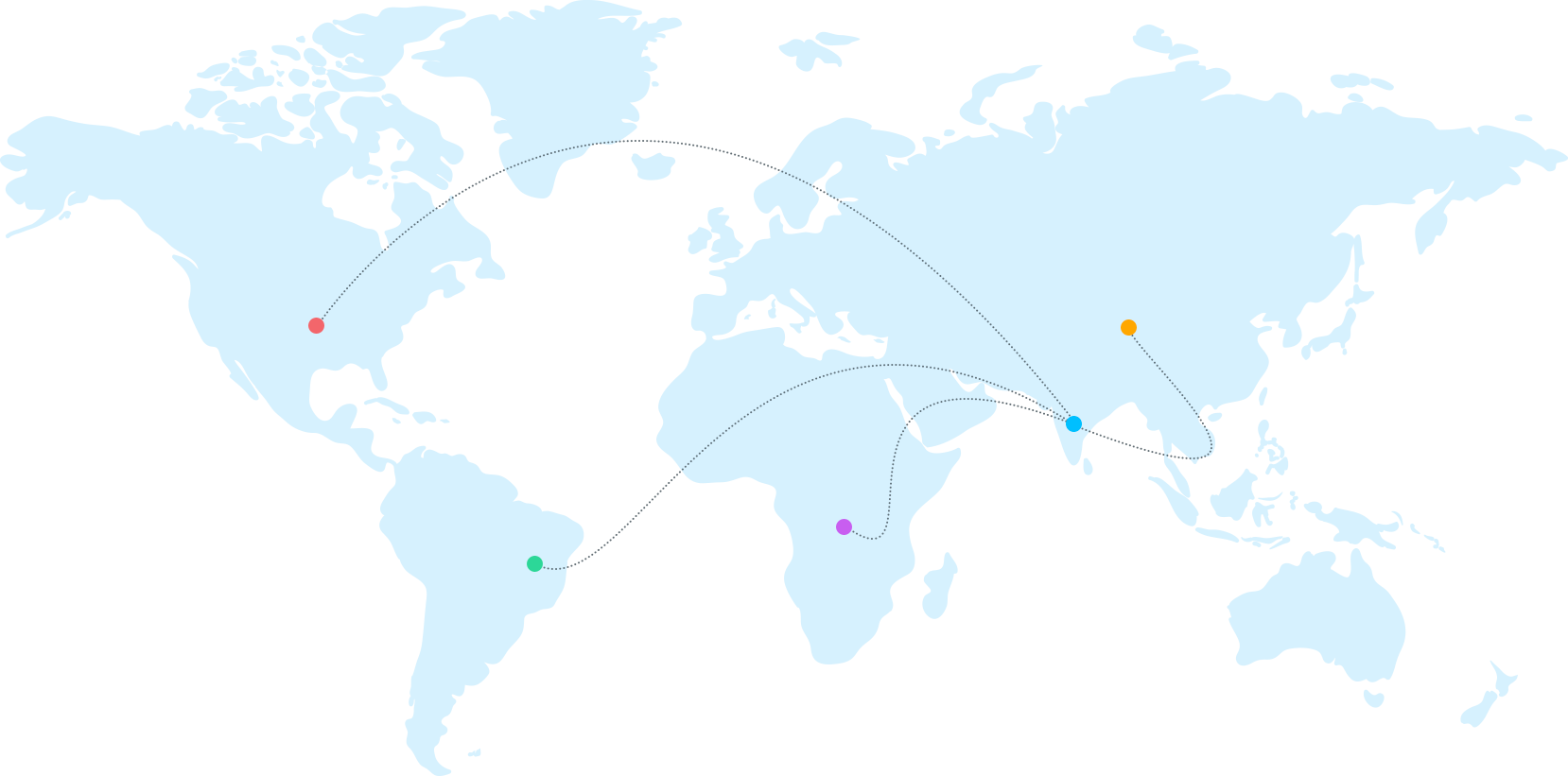 Training shouldn't mean massive travel expenses and lost productivity. Conduct sessions from anywhere with ShowTime video and audio. Bridge the geographic gap and make everyone feel included. Train employees where they are; get them where they need to be.
  Make training more cost effective.
  Bring a global audience under one roof.
  Train large groups of employees simultaneously.
  Standardize training across your company.
Active training for the digital age.
Stop talking at people, and start talking with them. Share the screen with your learners, or go a step further and put your content directly in their hands.​ Cultivate an interactive classroom environment so that every learner can join in the conversation.​
 


Simplify scheduling and registration

Set training dates and let your participants know. Share a registration link to invite your learners to attend.

 


Enhance trainee engagement

Don't let your ideas get lost in the crowd. Make your training stand out in their minds by inviting active participation from your trainees.

 


Take your training with you

Leverage the flexibility of mobile apps and take your training up a notch.
Simplify scheduling and registration
Scheduling:

Customize and name your sessions according to your needs. Choose to start your sessions immediately or schedule the sessions based on an itinerary. You can also opt to conduct the sessions either face-to-face or virtually.

Registration:

Enable registration to gain insights about your trainees. Inform your attendees about the essential details like session description, date, time and the trainer's name through the registration page.
Enhance trainee engagement
Virtual Q&A:

Give everyone a seat at the table. Encourage attendees to pose questions from their mobile devices and display those contributions for the whole class to discuss.

Slide "likes":

Bring the interactivity of social media to your presentation. The more "hearts" a slide earns, the more it resonated with your participants.

In-app chat:

Invite learners to brainstorm and deliberate on topics through in-app chat. You can even communicate with them individually.

Learner evaluation:

Test the awareness of your learners during the session with real-time polls. Administer training assessments in different formats: multiple-choice, rating scale and open-ended questions.

Screen sharing:

Get your learners to contribute to class discussions and improve interactivity by sharing your screen and other visual content.
Take your training with you
Presenter app:

Put your presentation right in your learners' hands, no matter where they are. Stream your slides and control transition from your smartphone.

Viewer app:

Don't let distance be a hurdle for your learners. They can participate in polls, "like" slides, and more from their mobile devices.
Evaluate training effectiveness.
Get the information you need about learner comprehension to improve your training. With engagement analytics and reports, you'll know exactly what resonated with your learners—and what fell flat.​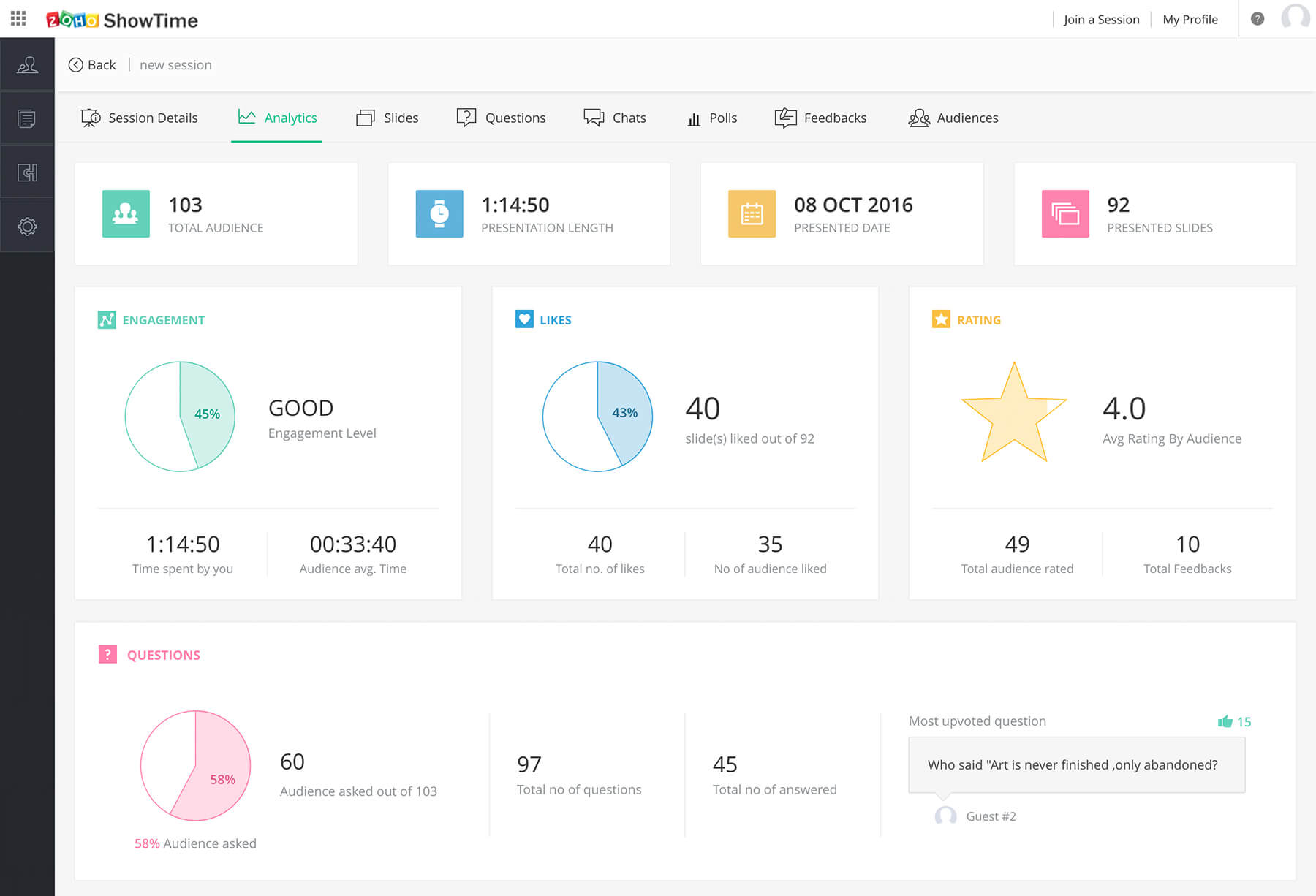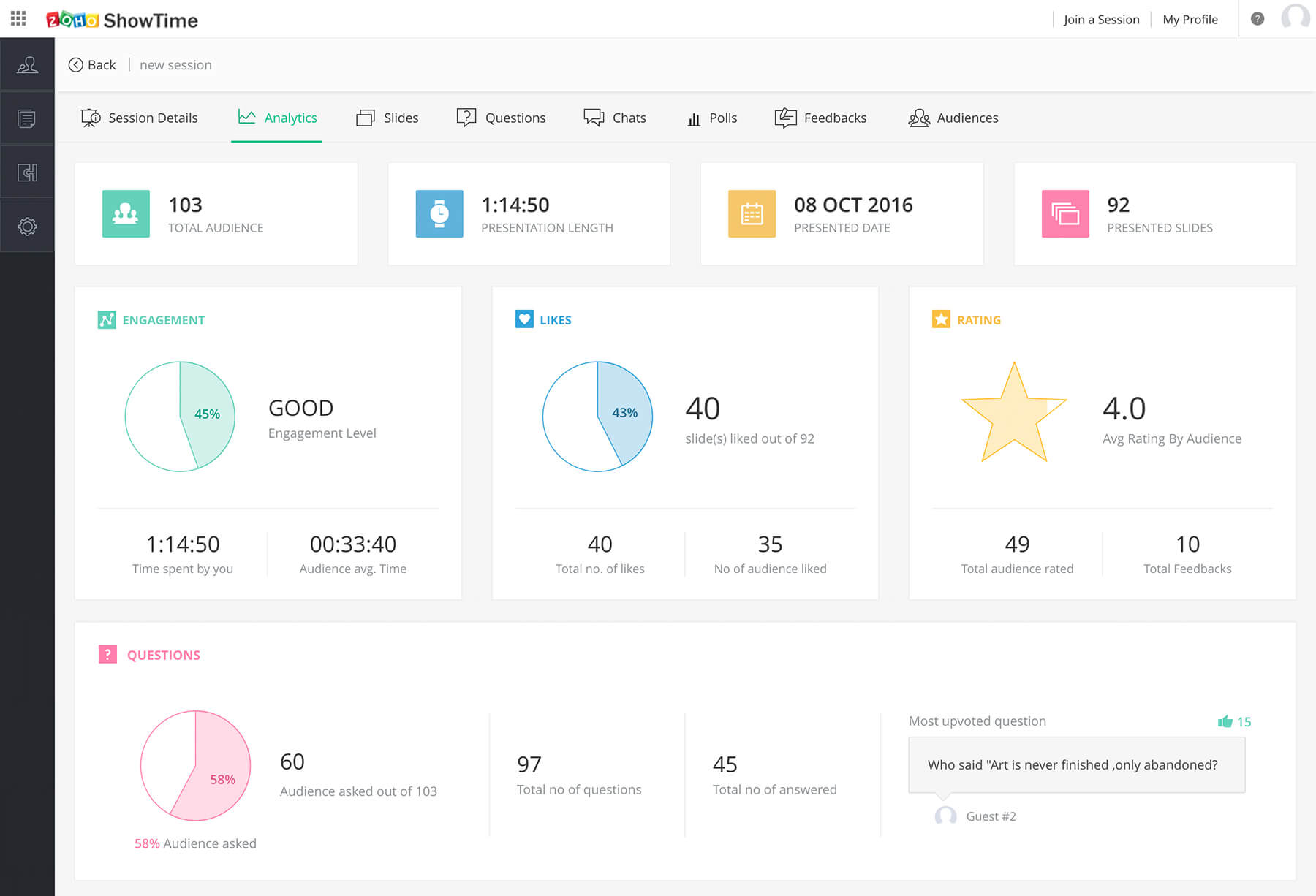 The numbers game.
Use analytics (likes, comments, and questions) to identify your strengths and weaknesses, set benchmarks for improvement, and polish your delivery. Visualize the data through graphs and charts, and see the bigger picture.
Are you 'clicking'?
See what clicked with your trainees and what didn't, even while you are still at the podium. Know which concepts need some more explanation, and which ones can be left on the cutting room floor.
Expand your reach.
Connect with your learners even after the training is complete. With attendee details captured through ShowTime, you can keep the conversation going and do more networking.
Gauge their reaction.
Assess session progress at every step of your class and after it concludes. Get immediate responses and comments from your attendees, and refine your message to make it even better the next time.
Publish course content online.​
Publish your training content so that all your learners will have it as a reference. Distribute your material to a wider audience by sharing it on social media.​
Gerald Crittle, SpeakerBusiness Improvement Workshops, G Acceleration

"Zoho ShowTime is the right tool for audience interaction and participation."

Andrew Hewertson, SpeakerManagement Trainer, Consultant, Coach at learndevelopchange.com

"I trust and rely on Zoho ShowTime. Thank you for always being there when I need you and for enabling me to do amazing things. "

David Benjamin, Managing DirectorAgE Global Group Pvt Ltd.

"Show Time is a killer tool when it comes to making business leads. No more Sleep time while using ShowTime. Love it and love presenting with it."