Project insights in an instant
Configure Jira issues
to your slides
Blend multiple project information into a single workspace by imparting Jira cards to your slideshows and:
Get a complete picture of the project status at a glance.
Analyse tasks assigned to individuals instantly.
Drill deep into the project issues with ease.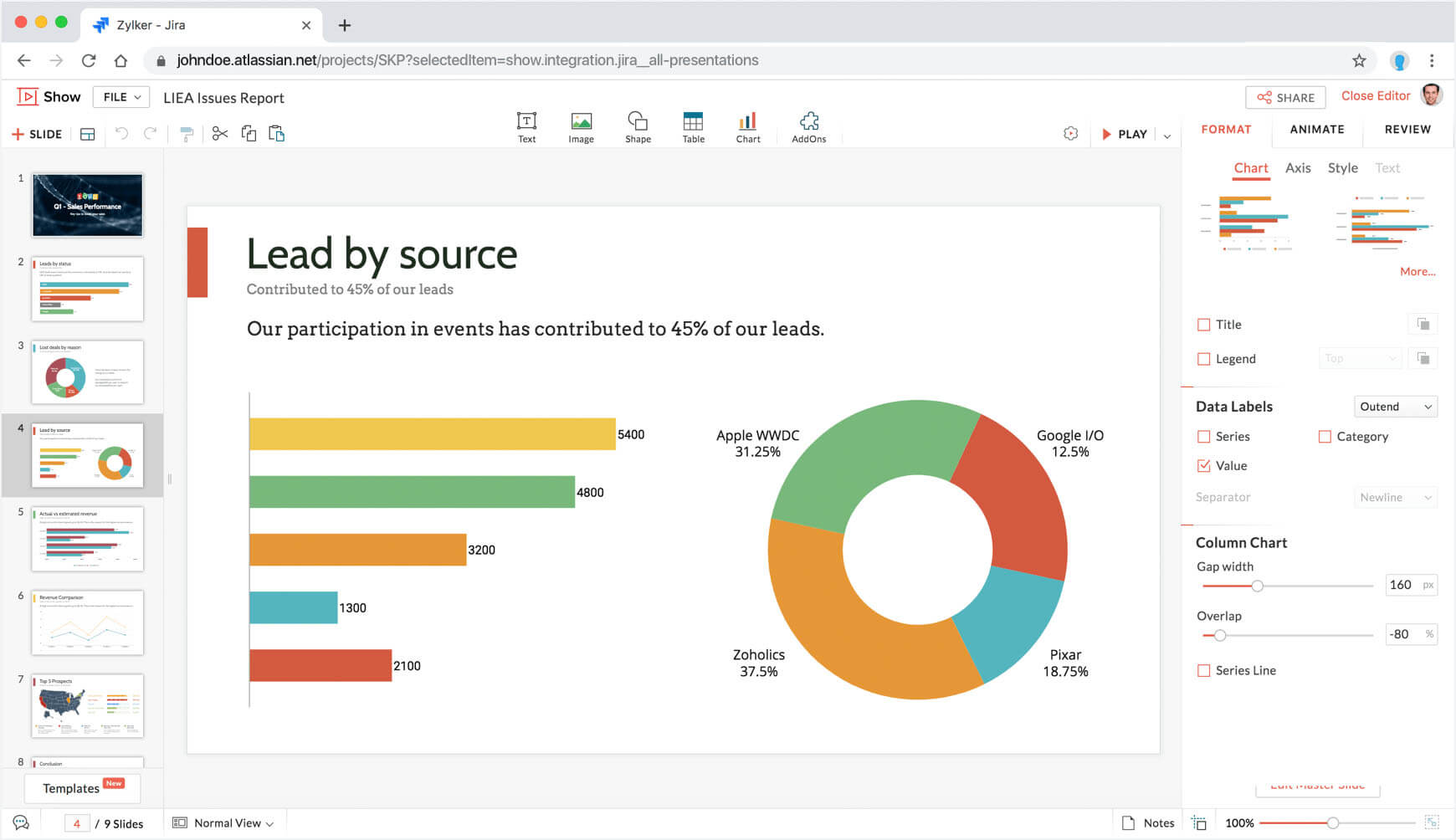 Extend your reporting
capabilities
‌With Show's advanced features like charts, infographics and smart widgets, make your reports more valuable. 
Sync on the go
Changes reflected instantly
Save time from tedious data collection process. Just click sync whenever a change is made in Jira and see them reflected instantly on your slides.
Work better, together
Collaborate on slides in real time with your team, exchange ideas by adding comments to any slides, and get feedback instantly to improve your presentations.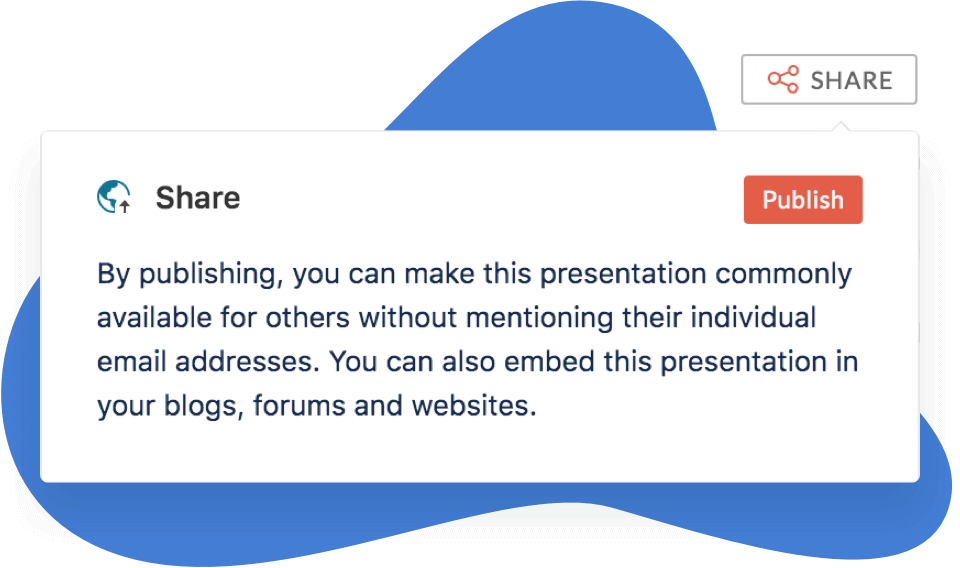 Effortless sharing
Share presentations with internal teams or external clients in a click. Also, export reports as PDF. 
Import PowerPoint files without hassle
Teams can also import PPT/PPTX files and start working on them without worrying about formatting issues.