What is Zoho Flow?
Zoho Flow is an app integration platform that helps you connect Zoho Show with any cloud-based app without writing a single line of code.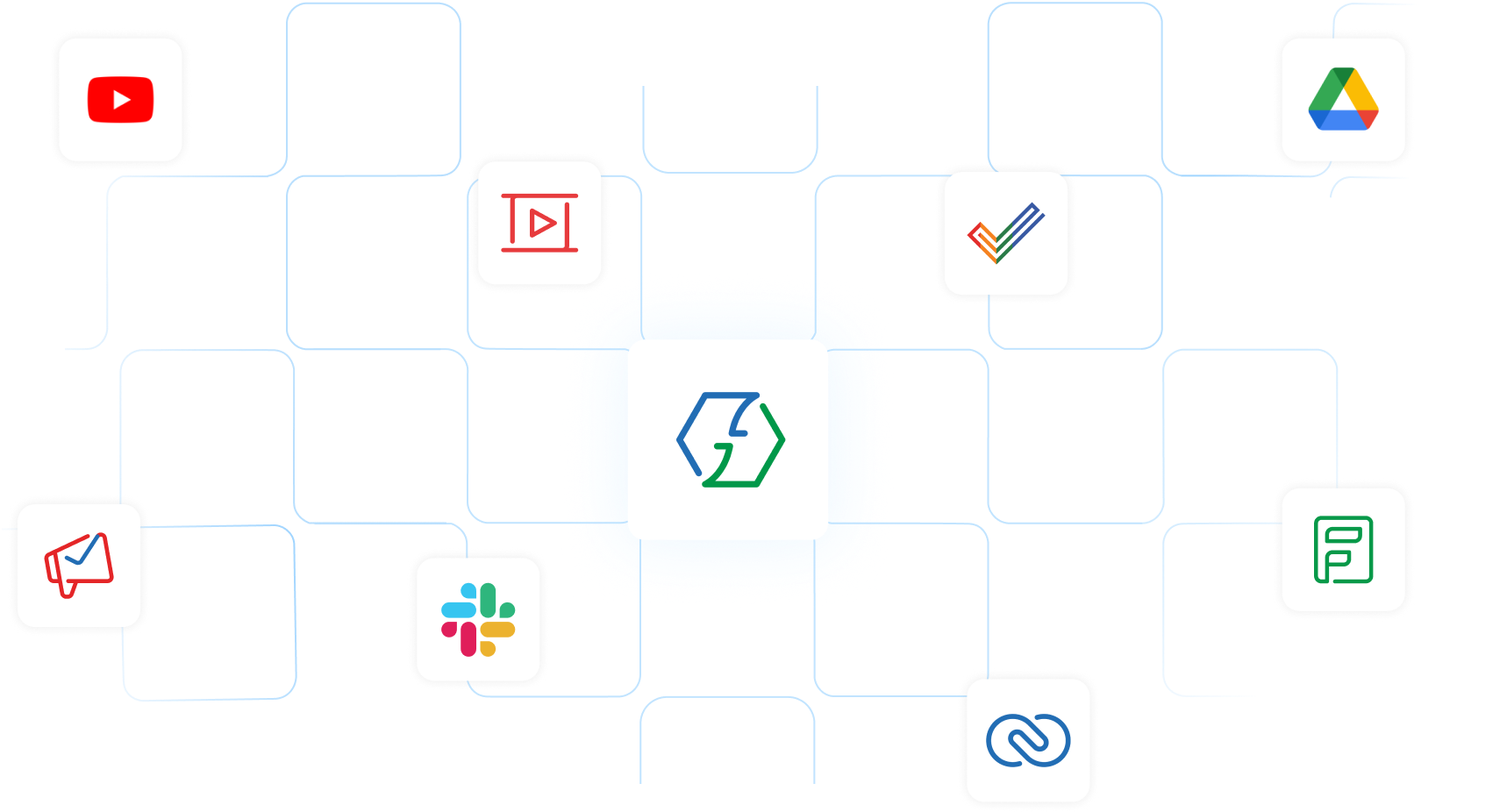 Integrate Show with
in-demand apps
Quickly and easily integrate Zoho Show with your favorite apps. The Flow integration helps you connect with over 650+ apps to seamlessly create engaging presentations.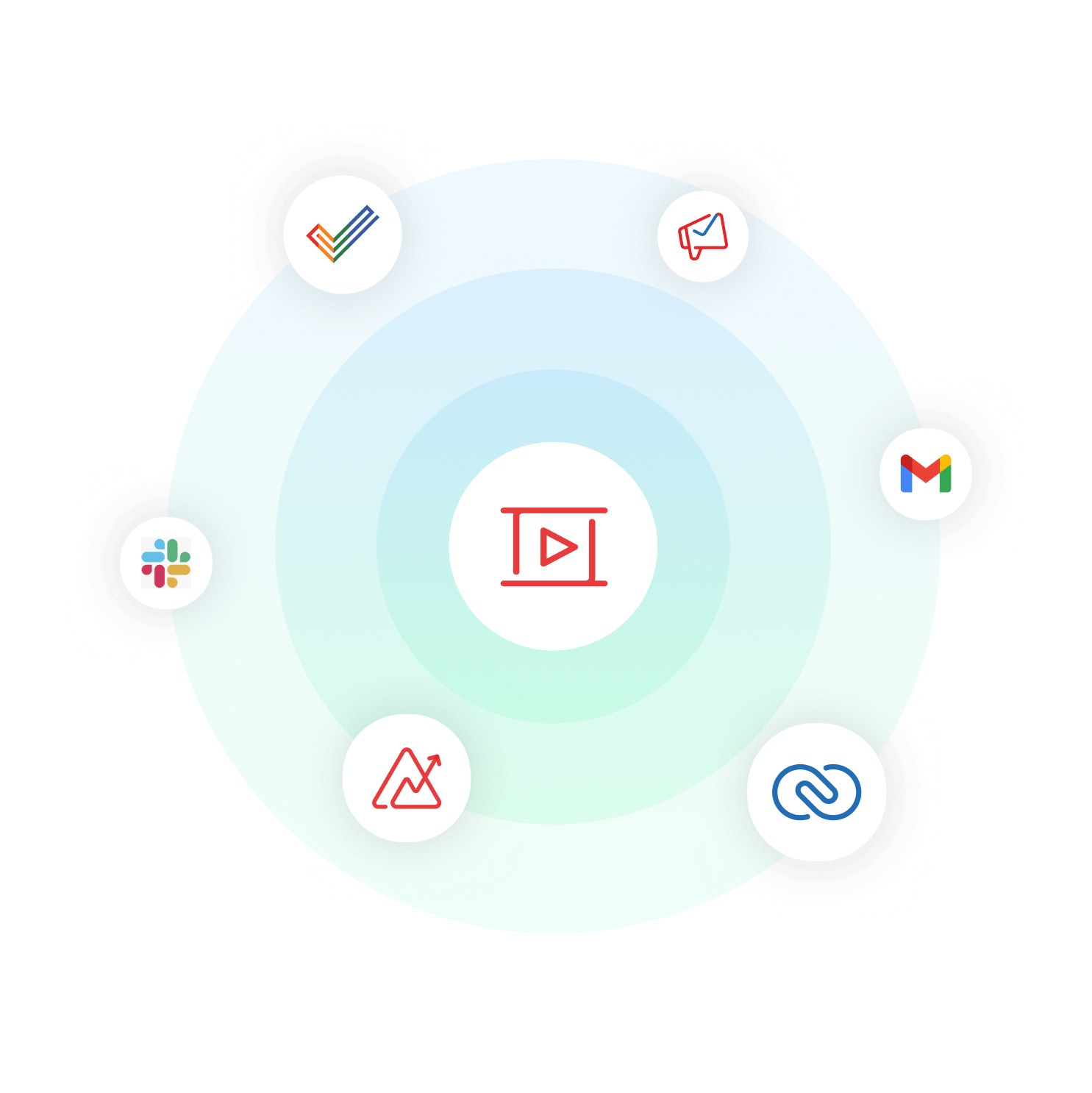 Present customized reports
Map metrics with the data fields in your presentation template. This helps ensure that you're only presenting data that is relevant to your audience.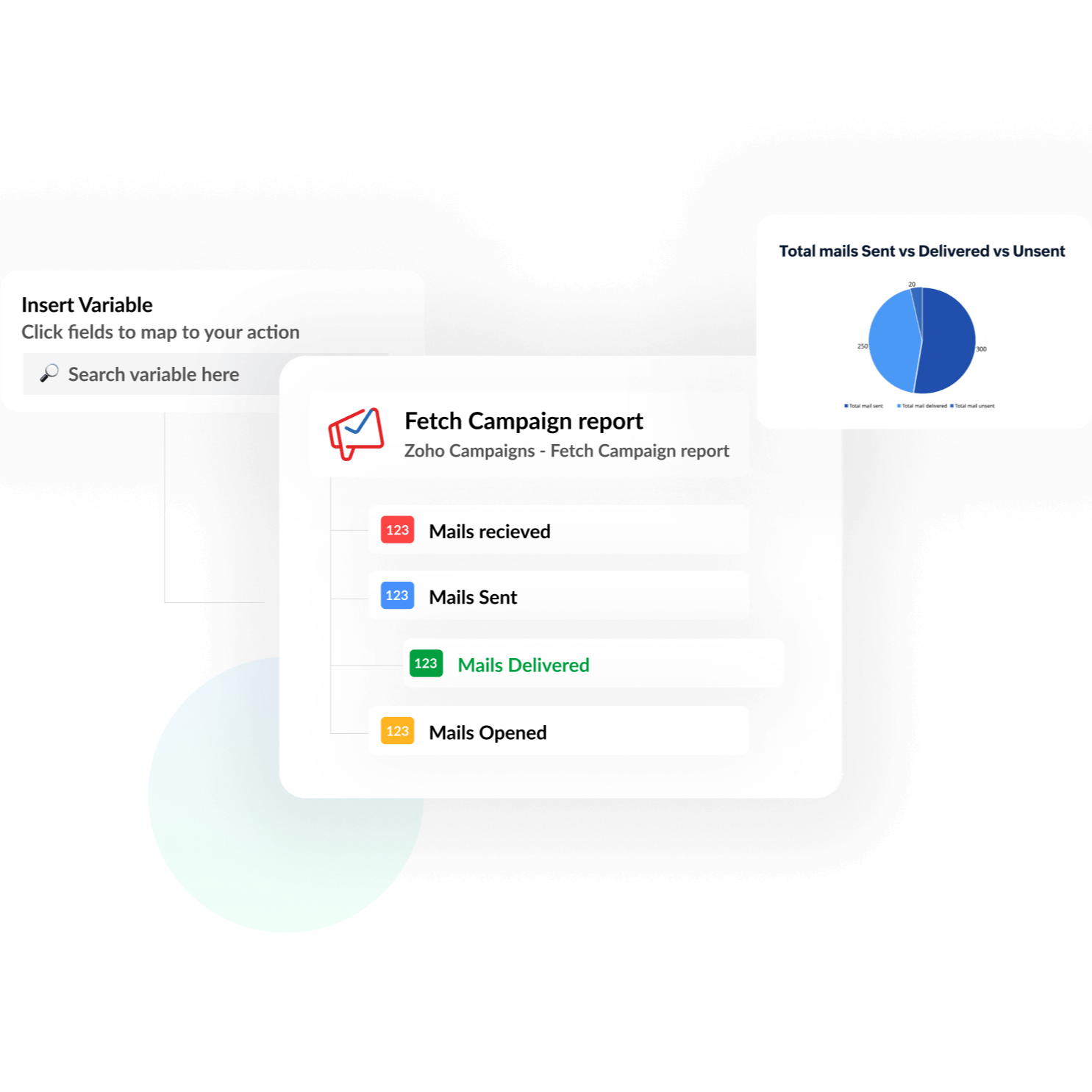 Save time and increase productivity
Connect the apps you use everyday and automate repetitive tasks by creating a simple workflow.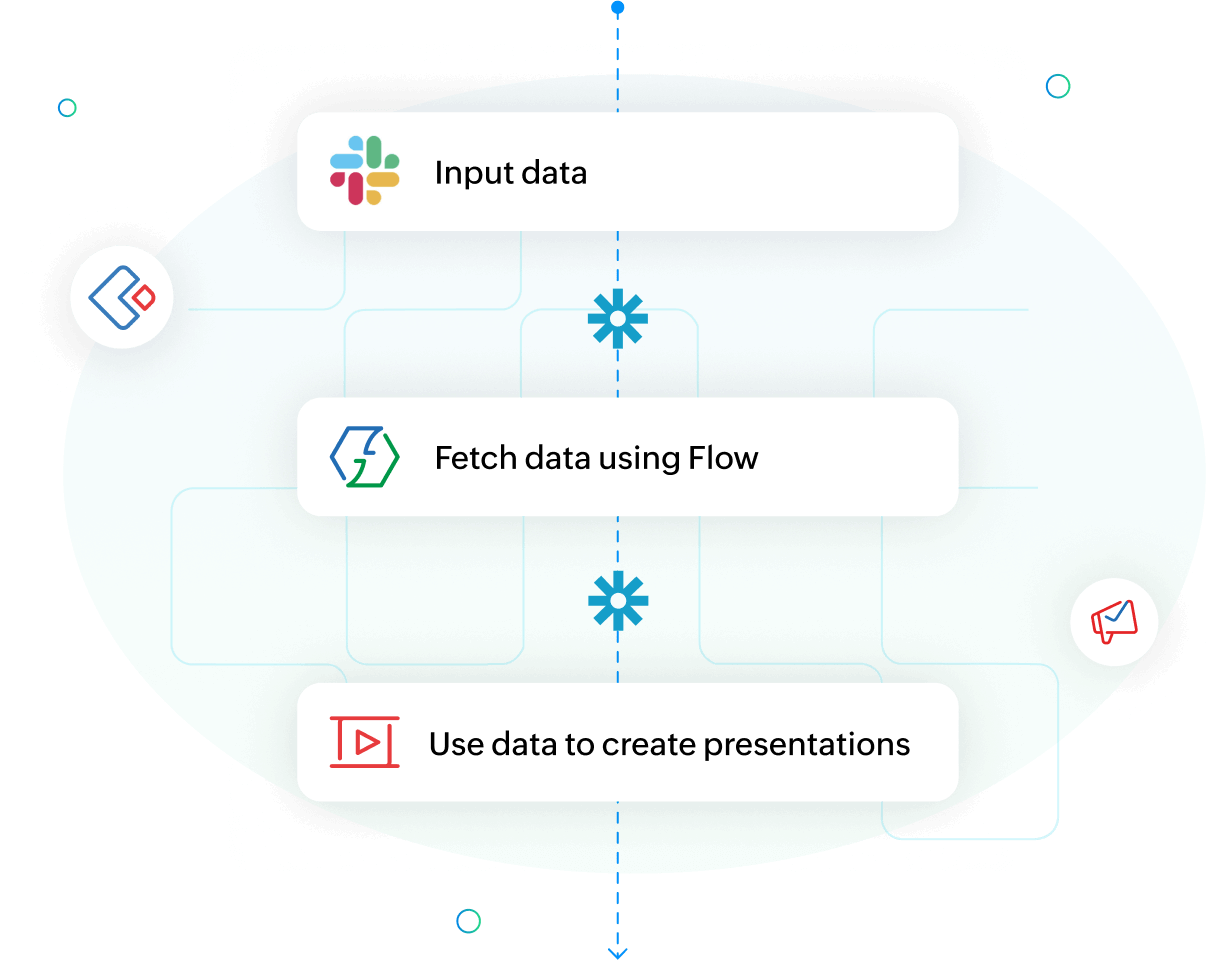 Automate data transfers
Schedule or instantly trigger data transfers from the app of your choice. Create workflows to transfer data from other apps to Show, and vice versa.
Create custom presentations in minutes with the Zoho Flow-Zoho Show integration.
Connect Flow to Show