Why choose Zoho Show for class assignments?
Customizable tables and charts
Create compelling projects
Whether you're presenting a research project, showcasing your photography skills, or reporting on a science experiment, Show has a wide range of templates that can be customized to your needs.
Build flowcharts using shapes
Modify shapes using Edit Points to build your own flowcharts, objects, and other visual elements for your slide.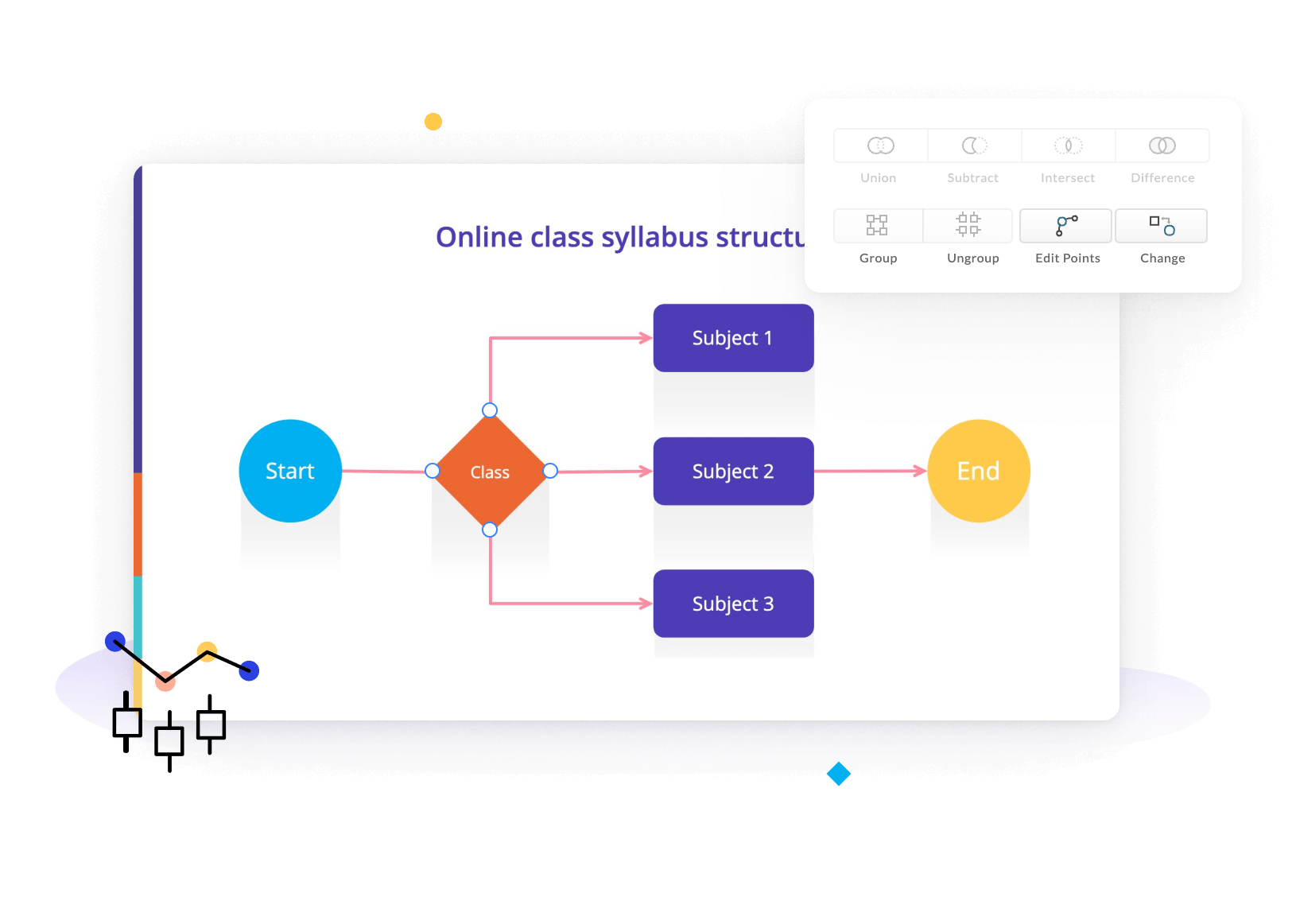 Enrich your slides with media
Get access to thousands of royalty-free visuals by visiting the Add-On Store. Add media files to your slide without switching tabs or exiting your presentation.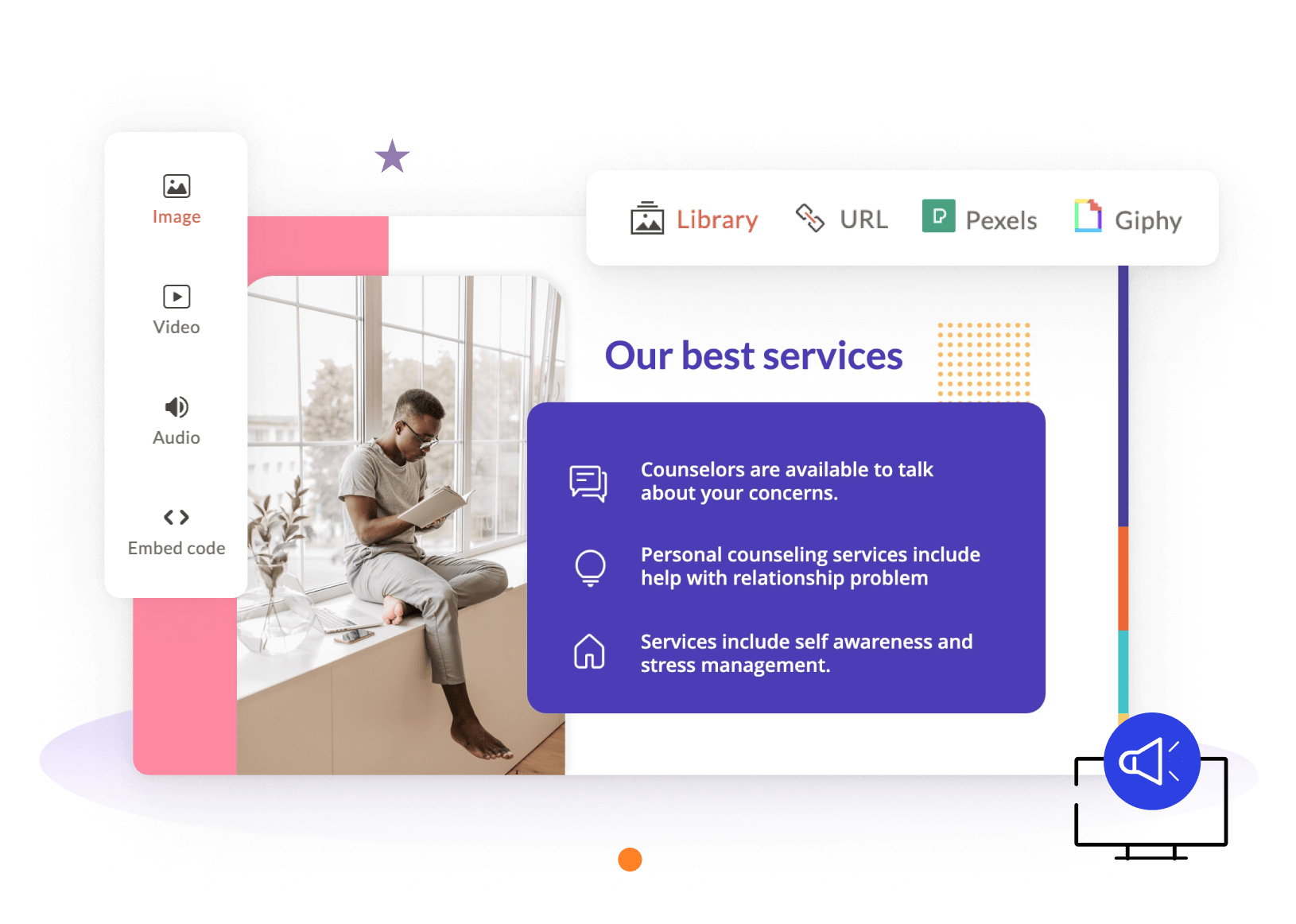 Collaborate with other students
Seamlessly share files with your team and work together in real time. Collaborate on your group projects and assignments without the fear of your content being overwritten with the Lock slides feature.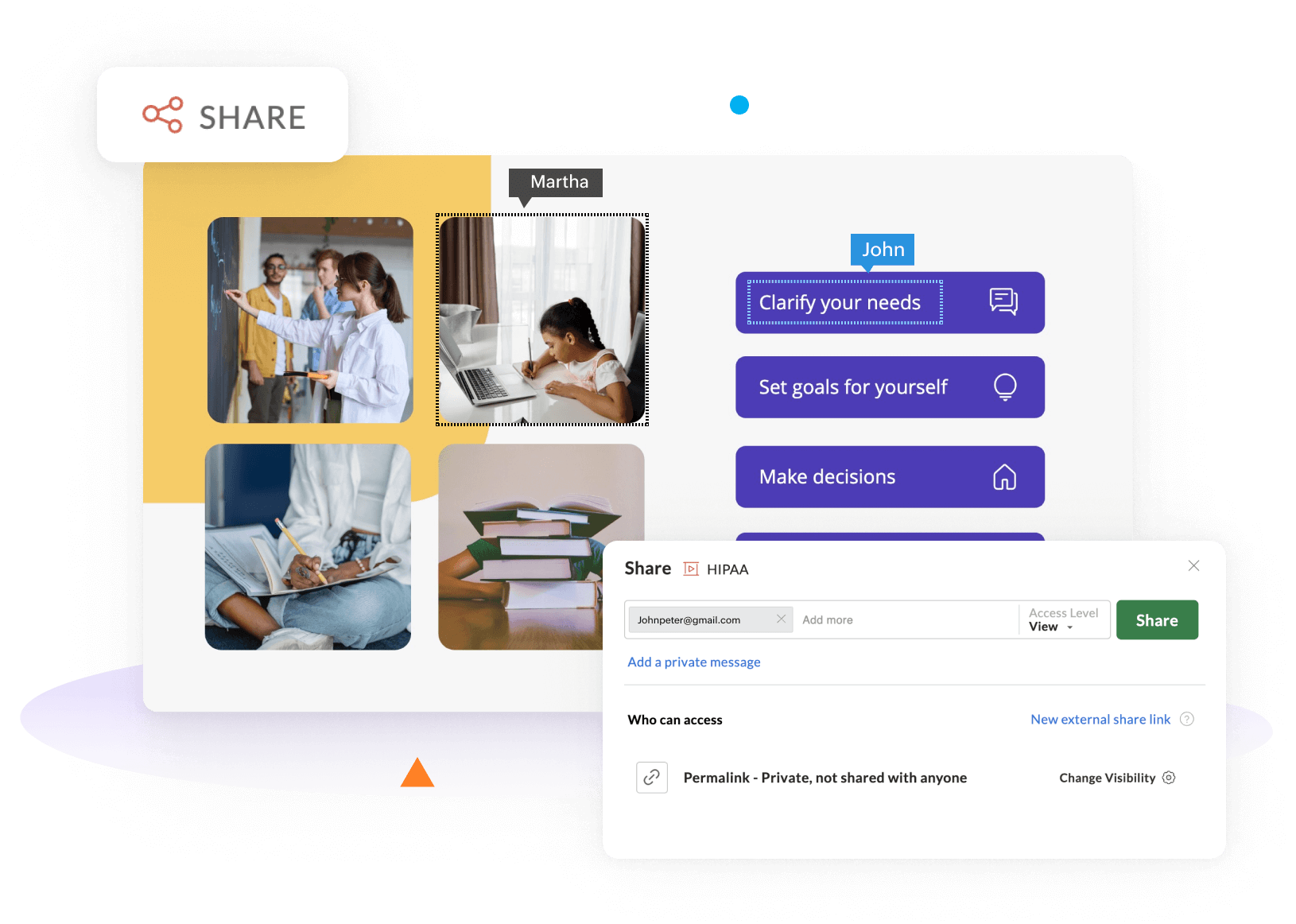 Showcase data with charts
Organize your data with tables and use charts to interpret it all. Edit and modify every element of your charts to get your desired look for your project.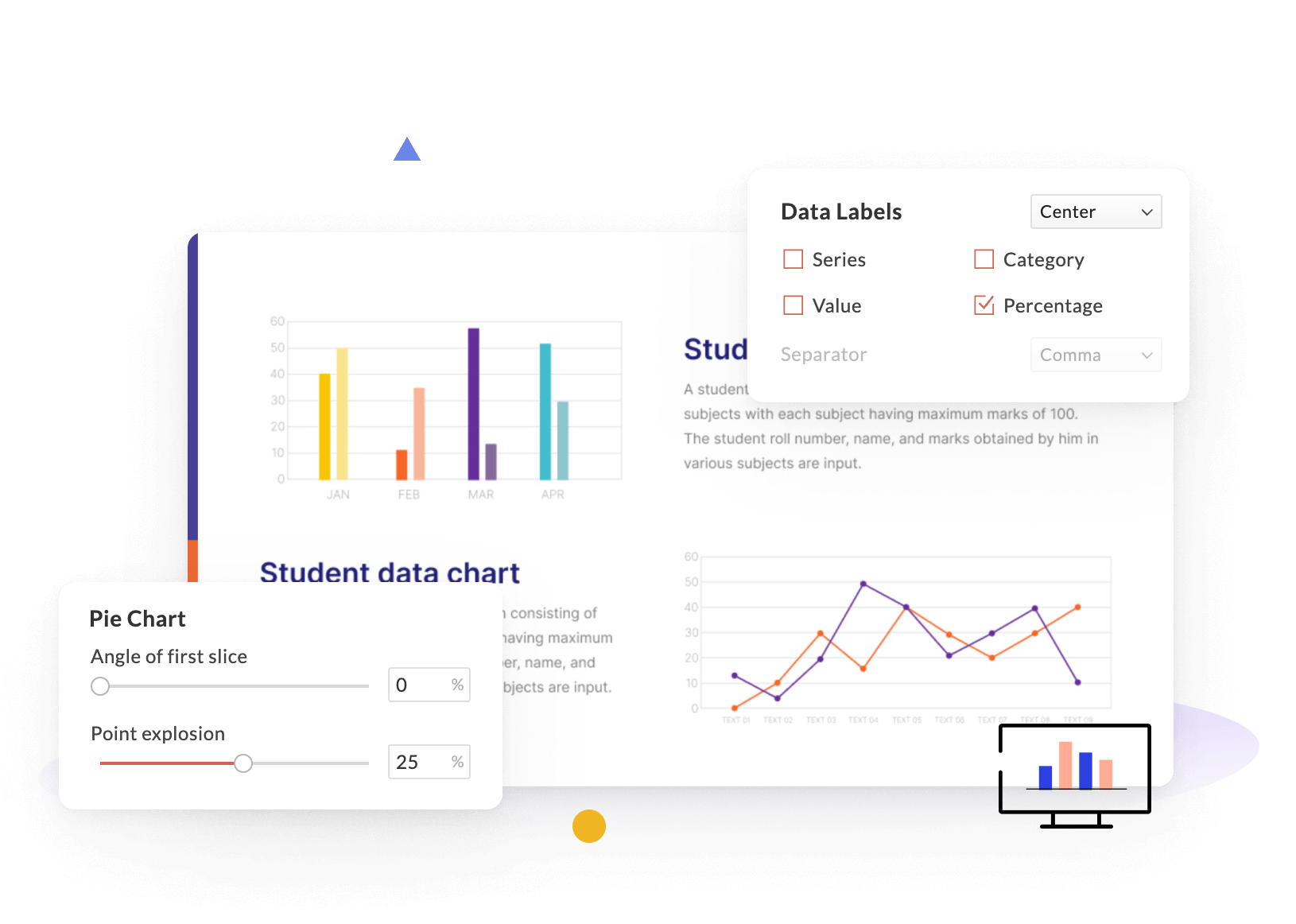 Enliven your slides with animations
Complement crucial data with animations. Animate important elements, like your charts and graphs, to bring focus to important numbers.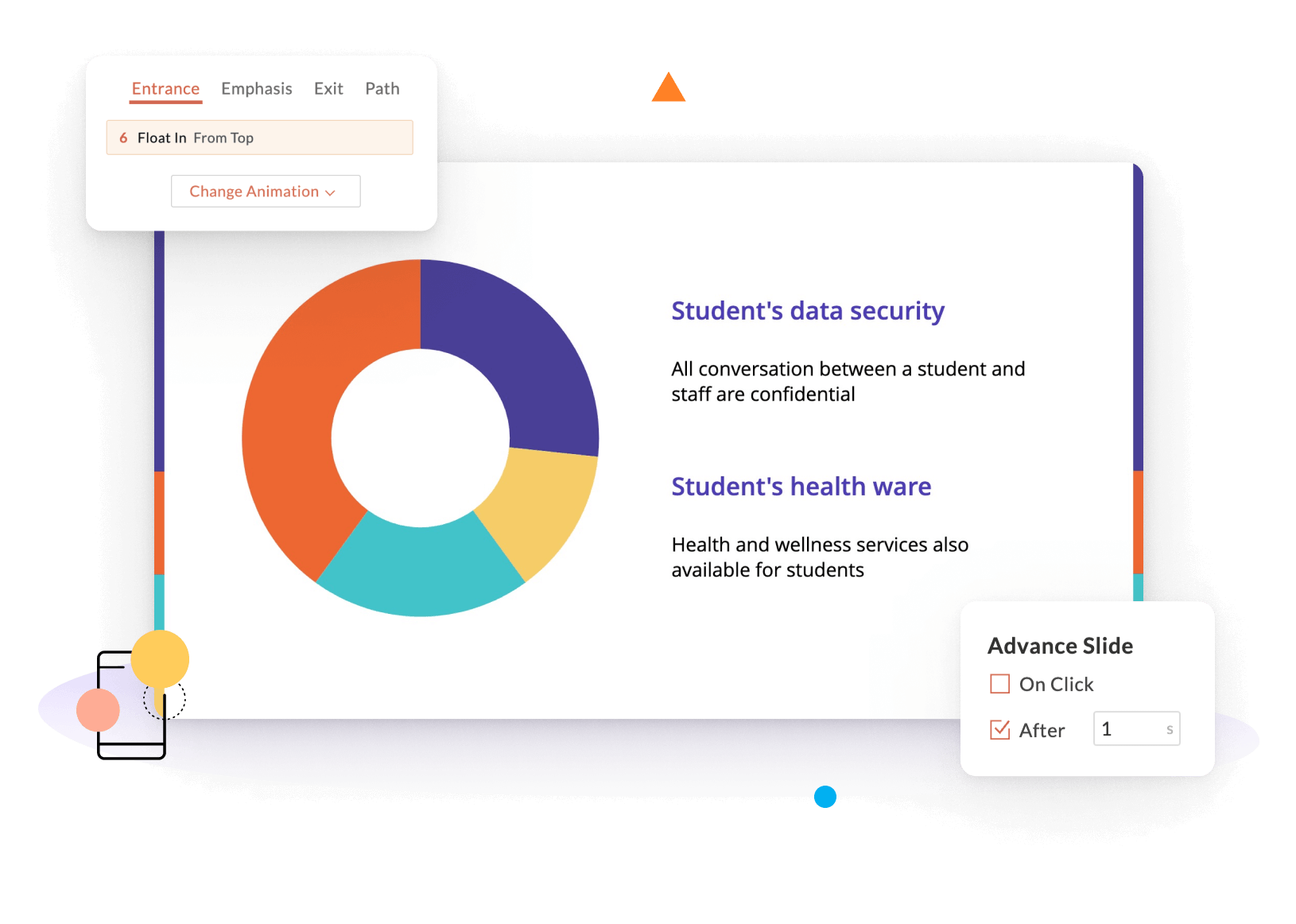 Create impressive presentations for your class projects