Bring everyone together in one place
Confluence is an open, shared workspace designed to get the best out of teams. Adding Zoho Show to the mix gives you new ways to get your message across.
For Teams
Show complements Confluence by bringing collaboration to the presentation design process. Work together in real time, and leave your feedback in comments on each slide. All within the Confluence ecosystem. No need to switch between apps!
For Admins
Show For Confluence works hand-in-hand with Confluence's Authentication and Authorization protocols , thus enabling the user to manage all content within one single account.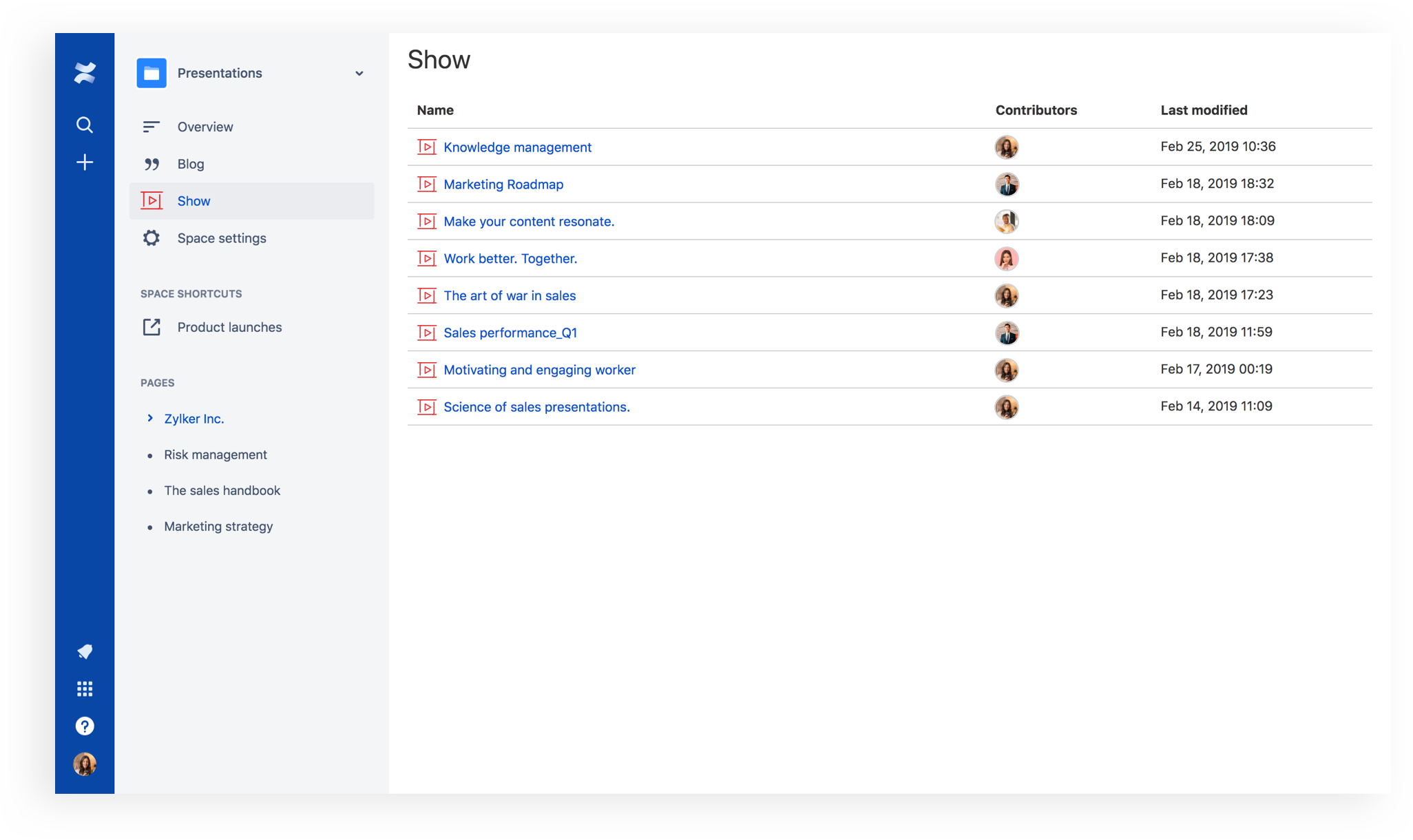 Crafted for every team
Marketing
Build slide decks and marketing templates that reflect your company ethos. Design master slides with relevant elements, colors, and logos to ensure uniformity across all marketing collateral. Tell a story that resonates with your brand.
HR
Publish your policies and reports in an engaging way. With the Zoho Show add-on for Confluence, your HR team can create a space to store presentations and share company policies with employees giving them 'read only' access.
Sales
Have an unexpected client meeting? With Zoho Show, your sales team can instantly collaborate to create a slide deck in a matter of minutes. Use Show's many data visualization tools—like charts, tables, smart elements, free draw, and path animations—to create engrossing slides that make an impact.
Finance
Zoho Show makes it easier for finance professionals to manage data on Confluence, set up workflows, communicate in real time, and share results consistently and quickly.
Make your Confluence data engaging, easy to understand, and memorable with Zoho Show.