Broadcast your presentation.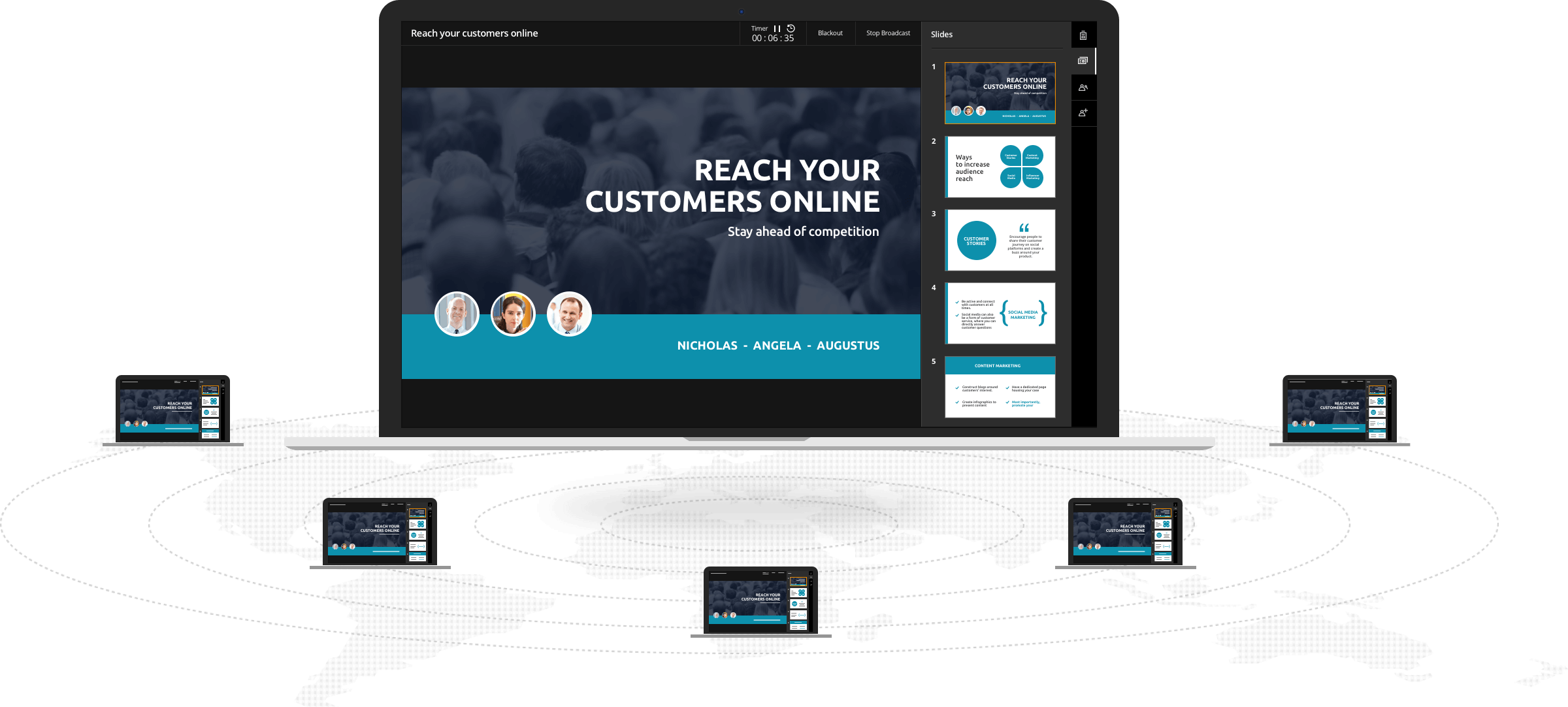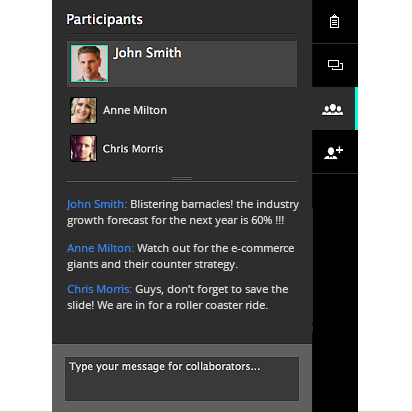 Drive discussions, Encourage questions.
Make your presentation compelling. Get your audience to interact with you and each other using the chat panel.
Foster meaningful discussions and improve participation as everyone gets a chance to express their views, ask questions and clarify doubts.
Co-create and broadcast.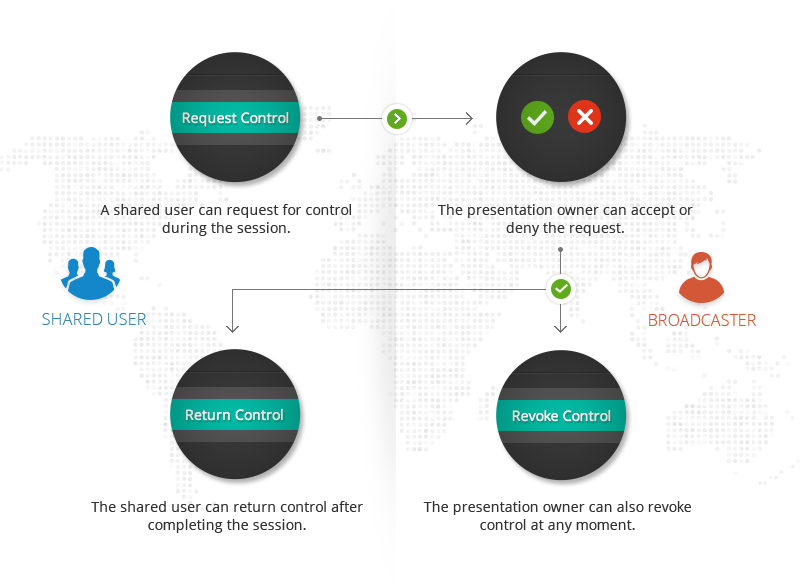 Allow participants to download.
Let your attendees download the slide deck once you have delivered your talk. In many cases, people would want to revisit concepts days or even weeks after a talk - but don't have access or the contact information of the presenter.
To save time and effort the attendees can download and save the file once the session ends.

Track Time
Focus on your slides, not your watch! Keep a track of the time elapsed within your broadcast window.
Blacken Slides
Use the 'Blacken slides' feature to get your audience to focus on your narrative and not the slide content.
Slide Notes
View your speaker notes while you deliver. Use the slide notes to keep track of the key points.