Who is it for?
This online presentation software is designed to meet the needs of a wide range of users, including individuals, hybrid work teams, small scale businesses, and large enterprises.
Zoho Show vs. Google Slides
Zoho Show is fully equipped with the features you need to create a compelling presentation. It comes with pre-loaded templates and slides, and offers features that facilitate secure sharing, real-time collaboration, and the use of visual add-ons.
If you're a Google Slides user, take a look at these feature comparisons:
Feature
Templates and slides
Contextual formatting
Real-time collaboration
Assign roles and permissions
Offline mode
Animation
Smart TV apps
Organization Library
Live Twitter Feeds
Lock slides, Check In and Check Out
Security and privacy policy
Pricing
Zoho Show

Variety of templates available for different industries and business functions
Create new presentations and present slides in Offline mode
Path animations
Available as a part of WorkDrive, Zoho One, and Zoho Workplace
Google Slides

Contain templates for three main categories - Personal, Work and Education
Basic transitions
Personal use: Free ; Businesses and enterprises start at $6/month
Why Zoho Show?

Customizable templates and slides
The templates and slides are easy to edit, making your presentation creation process more streamlined and seamless.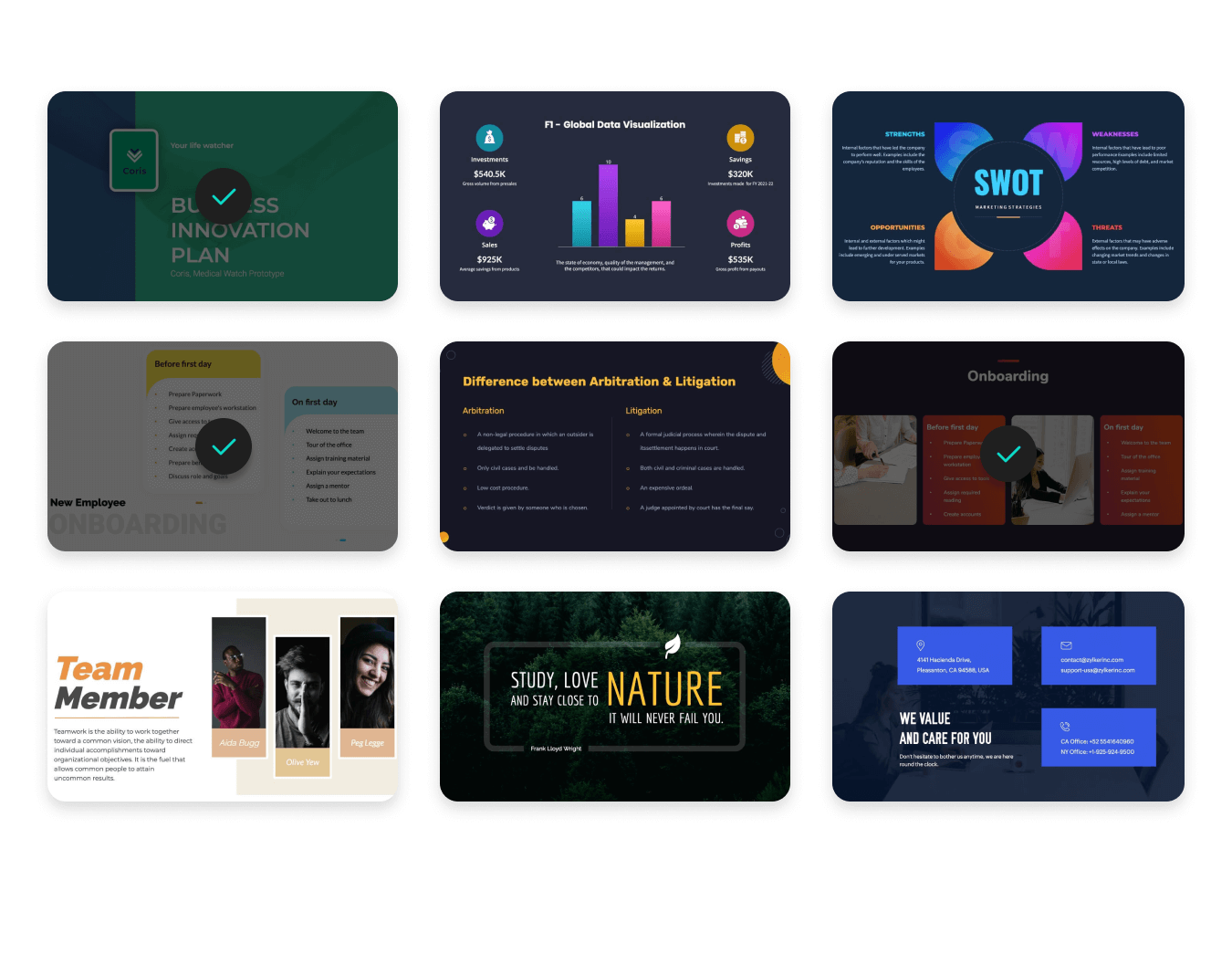 Secure sharing
Share your presentation with your team, organization, and external collaborators with our secure sharing features.

Role-based permissions
Assign role-based permissions and control who can view, comment on, and share your presentations.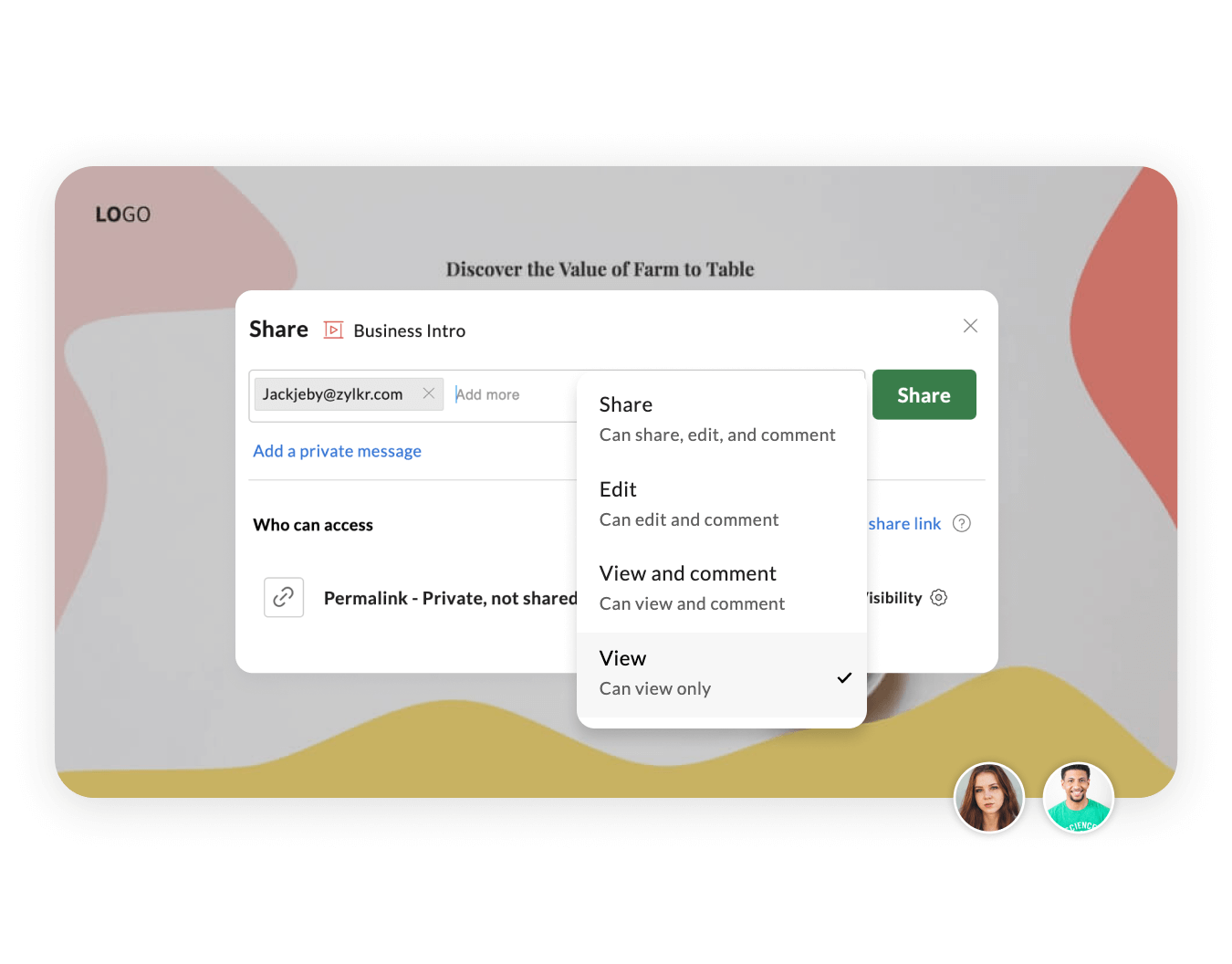 Real-time collaboration
Lock slides, secure your content with our Check In and Check Out features, review slides, and notify your collaborators instantly by tagging them.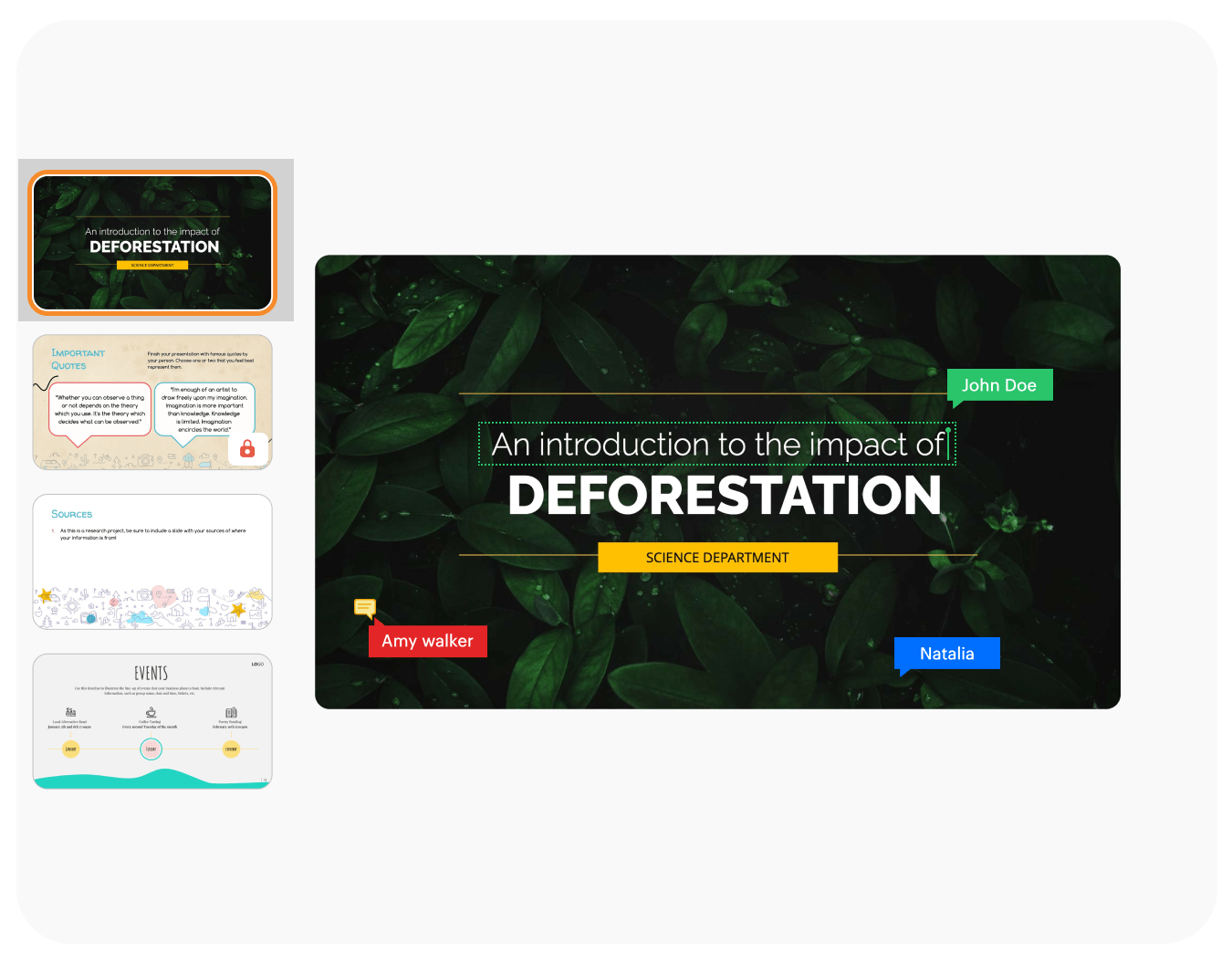 Multiple add-ons
Easily add visuals to your slides without exiting the application or switching tabs.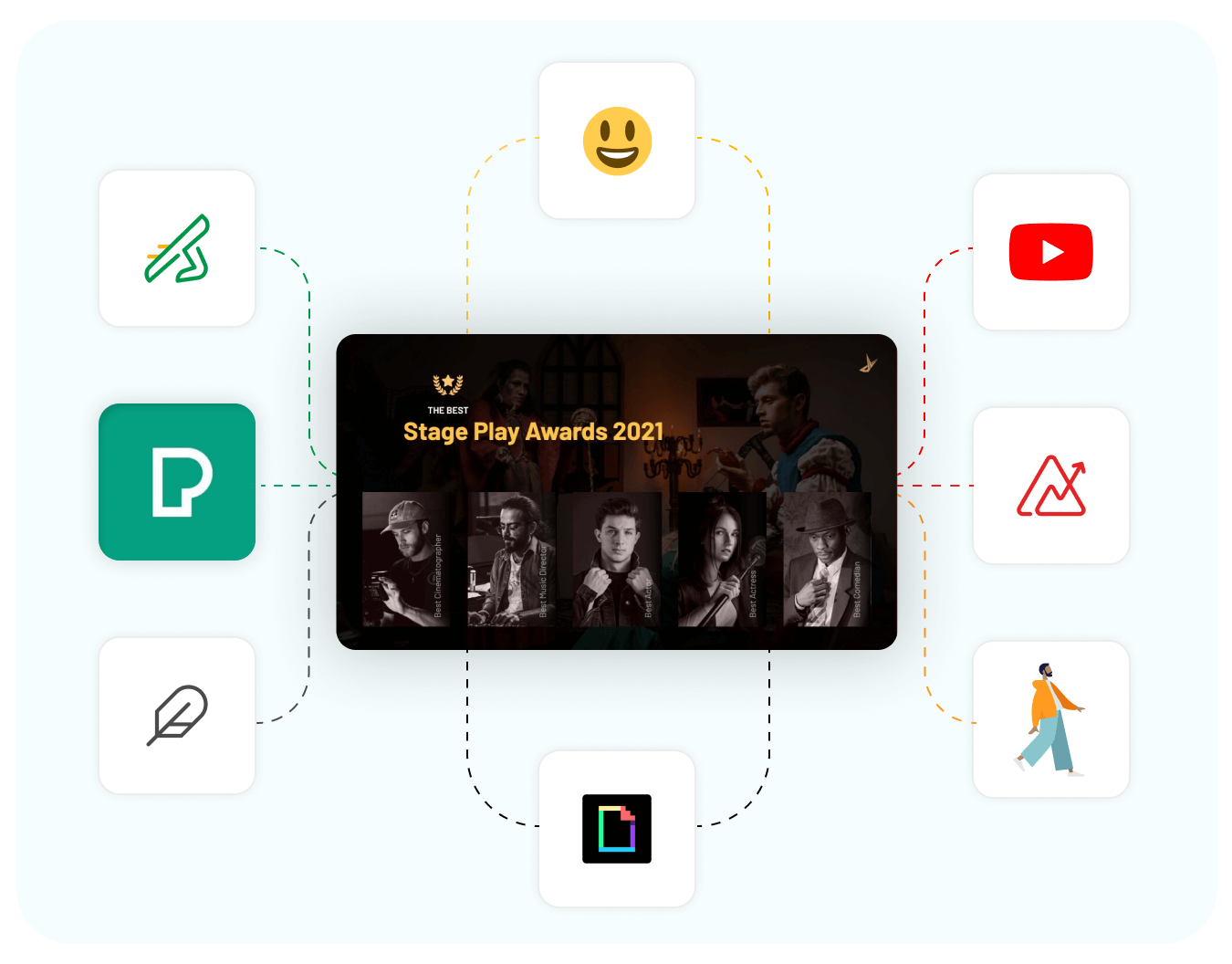 Device compatibility
Create, import, and present your slides on any device without disrupting the formatting.