Compile data contextually
Use custom functions and see the bigger picture. Import email addresses that are specific to a country or corresponding lead from your CRM, or view the task list's that are assigned to a specific colleague, all from your spreadsheet.
LEARN MORE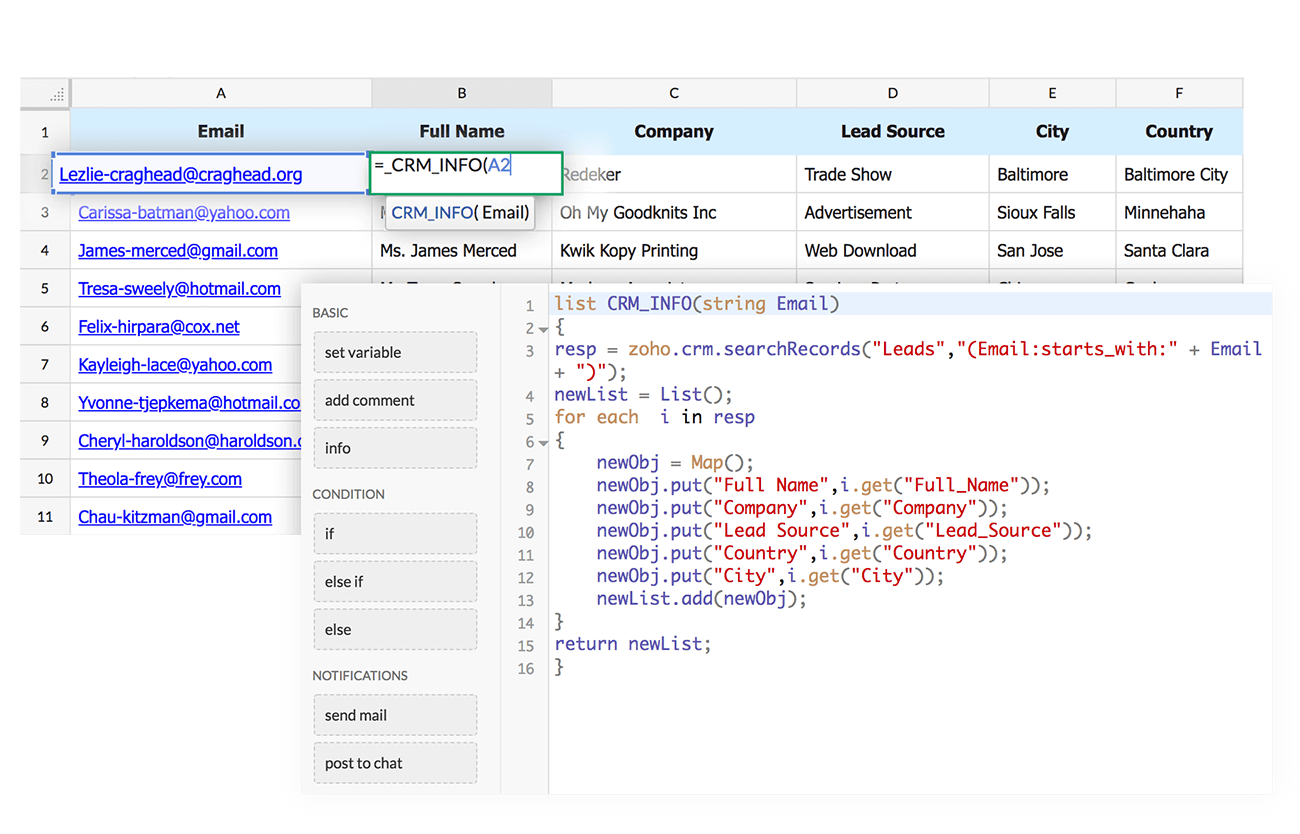 Clean data for all
Be it the global sales report, or a summary of ad campaigns from your marketing team, when data comes from different sources it can lead to chaos. With Zoho Sheet, instantly remove and rectify all the inconsistencies and duplicate values in your data.
LEARN MORE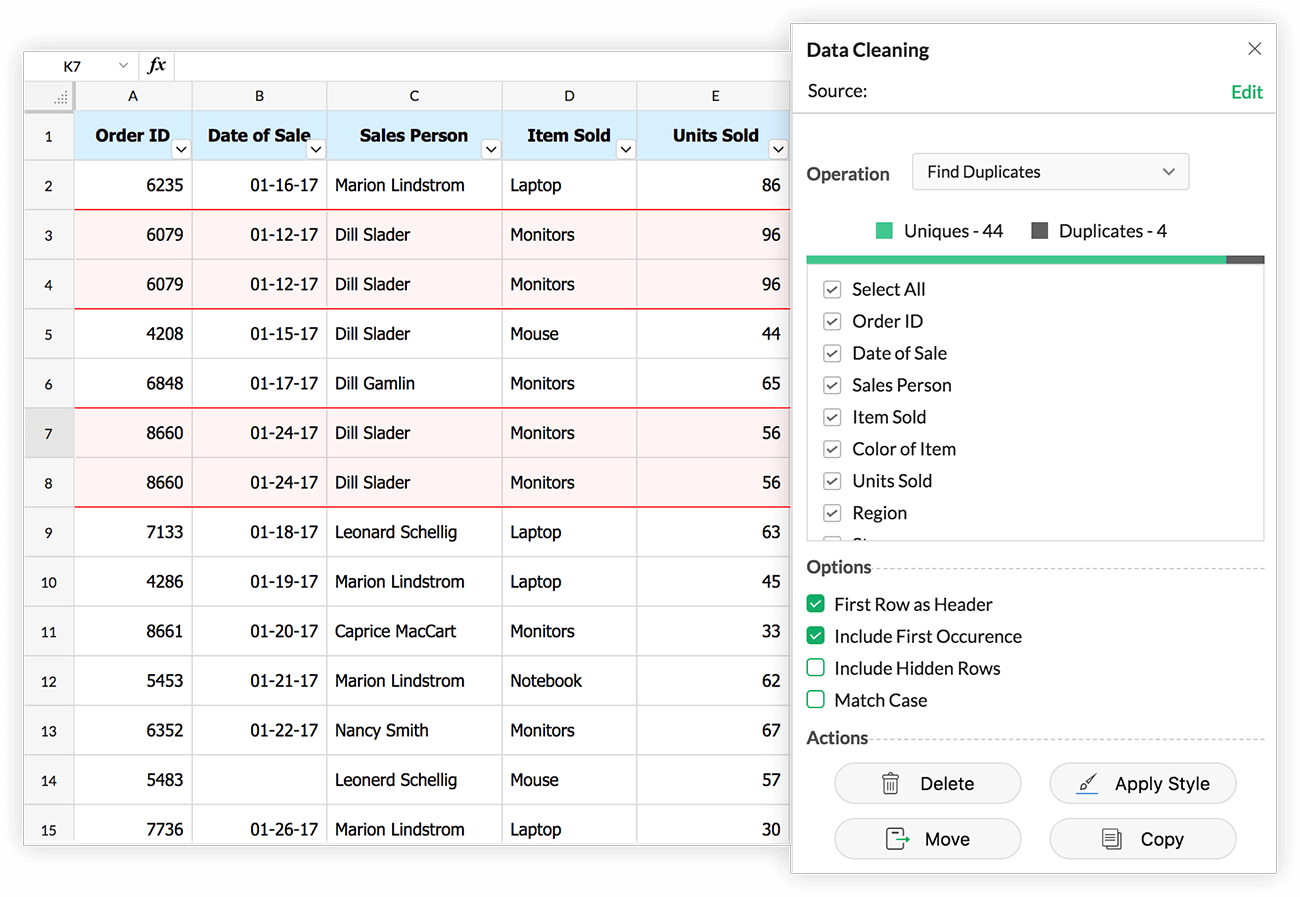 Stay in sync
Work and collaborate live with your team, as if you were never apart. Make comments specific to cells/ranges, and @mention your colleagues to point them to the right place in the data. Lock cells for specific collaborators in your financial spreadsheets and view every tiny change made to the data using filtered views in the Audit Trail. With automated version back-ups and custom versioning options, your data is secure forever.
LEARN MORE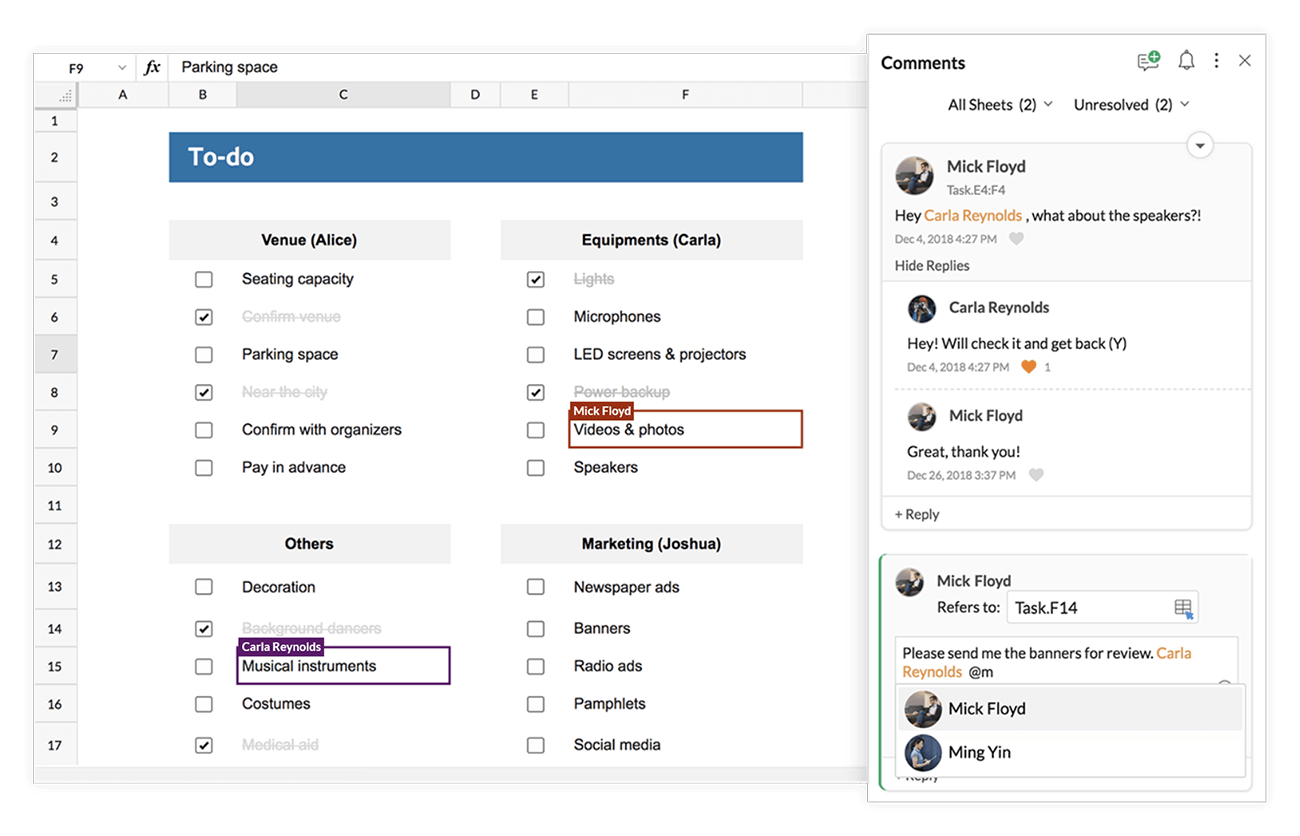 Summarize and visualize data
Consolidate expense, sales, inventory, and timesheet data as pivot tables, and represent your numbers graphically with vibrant charts. Finish up reports and get an instant sense of your data with contextual recommendations and insights from Zia.
LEARN MORE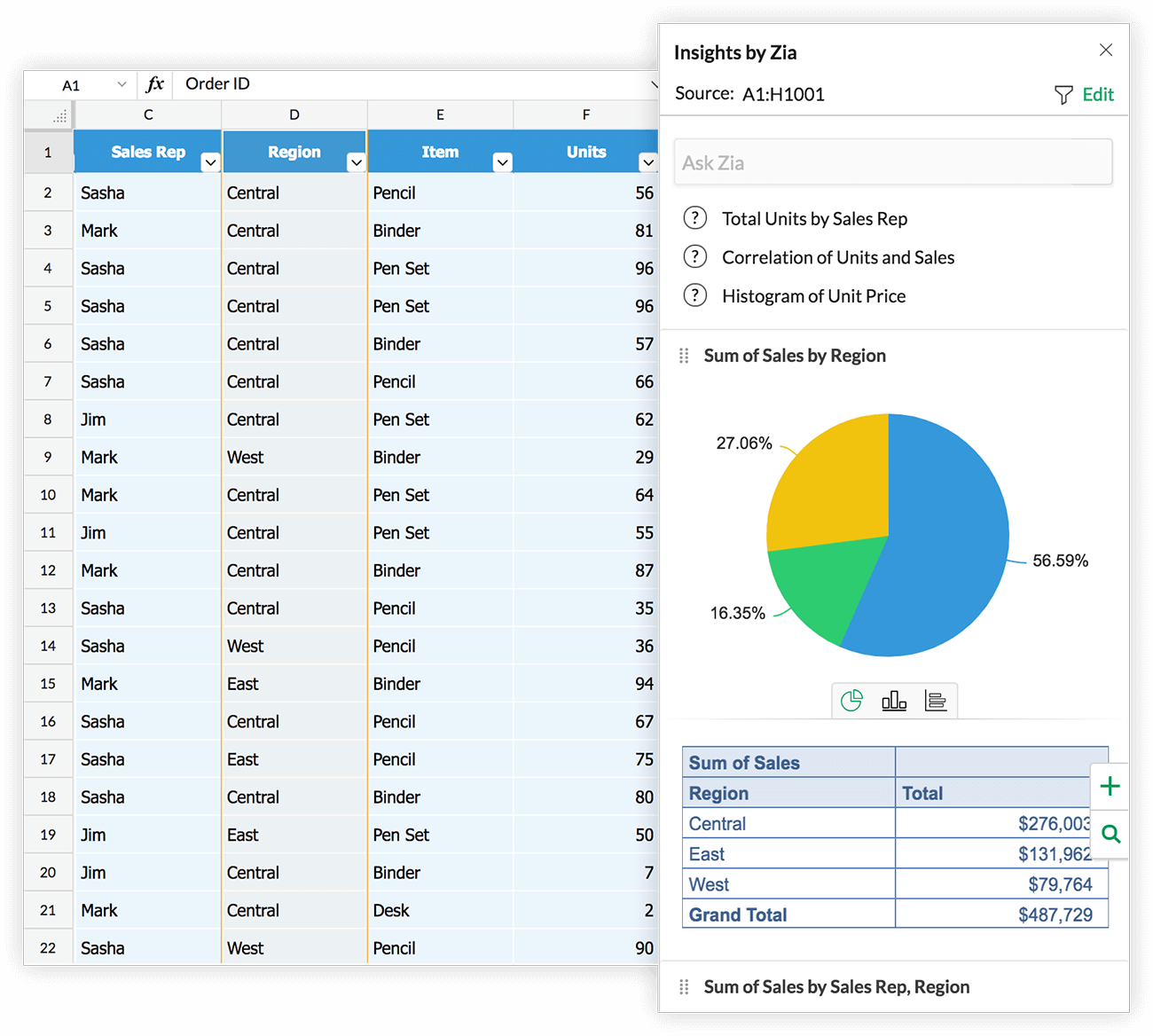 Works with Excel files, only better
Zoho Sheet is compatible with Microsoft Excel (XLS, XLSX, XLSM), CSV and TSV files. You can even reuse your VBA code to automate spreadsheets. Moving all your spreadsheet files from your desktop or cloud drives into your Zoho account is only a few steps away!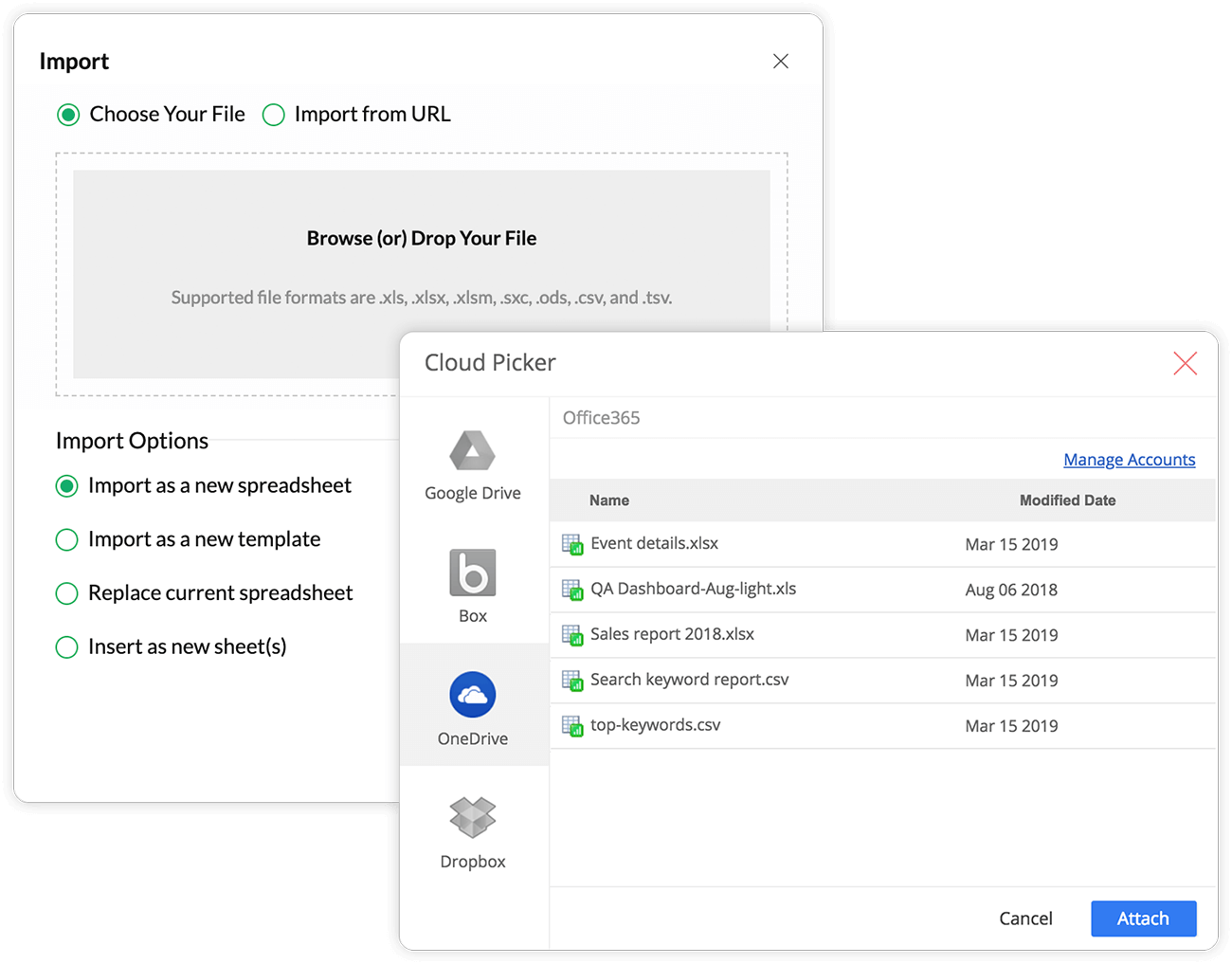 Always at hand
Finish up quick reports on your way back home, or evaluate them when on a vacation using your smartphones or tablets. Create contact lists and contact clients from within the Zoho Sheet app. Get exactly the right tools for working mobile, across devices.
LEARN MORE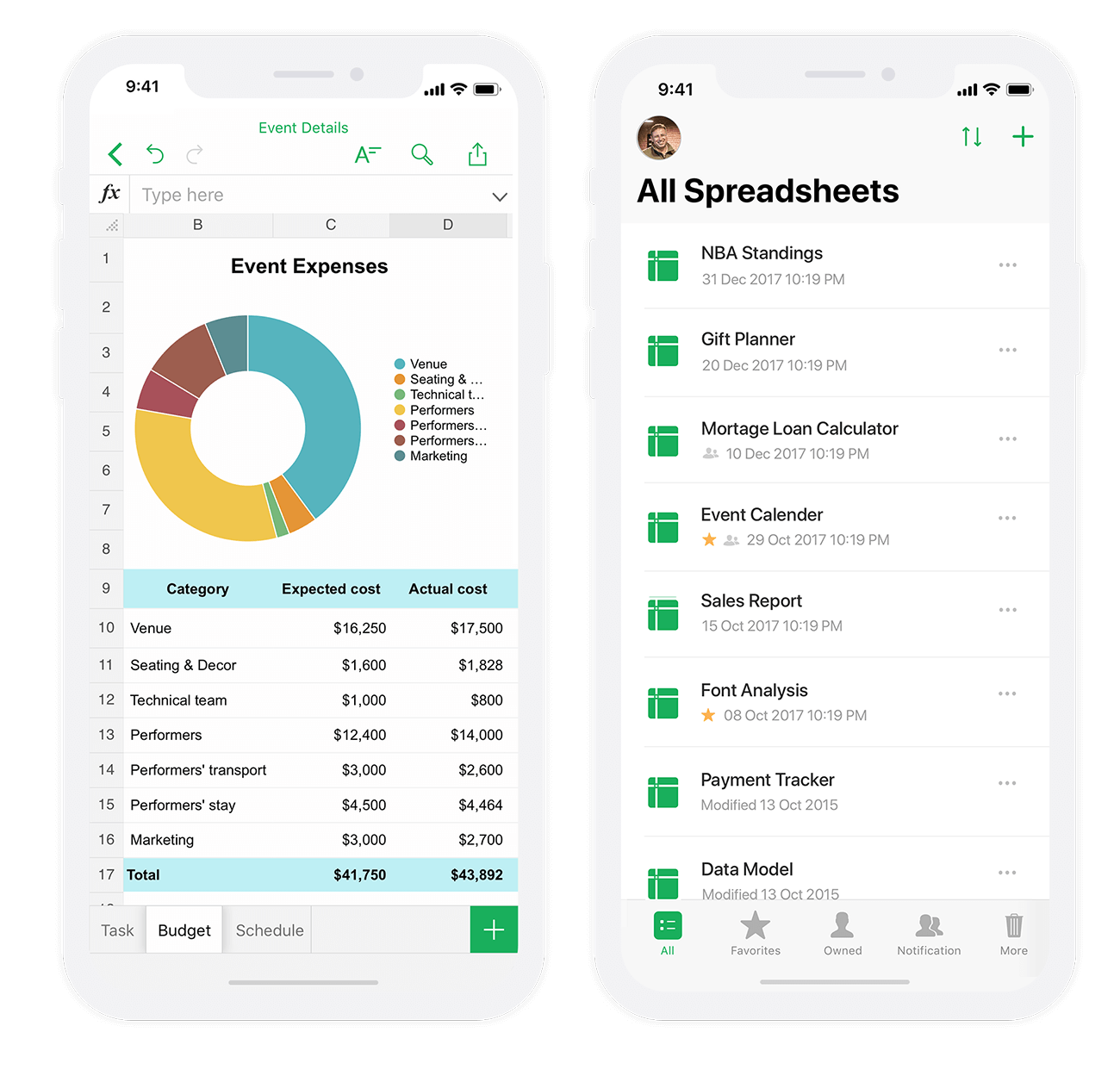 Part of Zoho Office Suite
Bring all your teams on the same platform. Creating your Zoho Sheet account also gives you access to the Zoho Office Suite—which comes with Zoho Writer for documents, Zoho Show for presentations and Zoho Notebook for note-taking.
LEARN MORE
Get Sheet for your team today!
Use Sheet along with the entire online office suite by subscribing to one of our affordable pricing plans.
Workdrive
Content collaboration platform for teams.
Get it now
Product Bundles
Comprehensive bundle with mail, office suite and more.
Get it now
Integrated suite to run your entire business online.
Get it now
Or start with our free version for individuals