Clip tray for copied data
Select data tables from webpages, clip them to Zoho Sheet, and start your analysis without needing to copy and paste, reformat or key in data manually.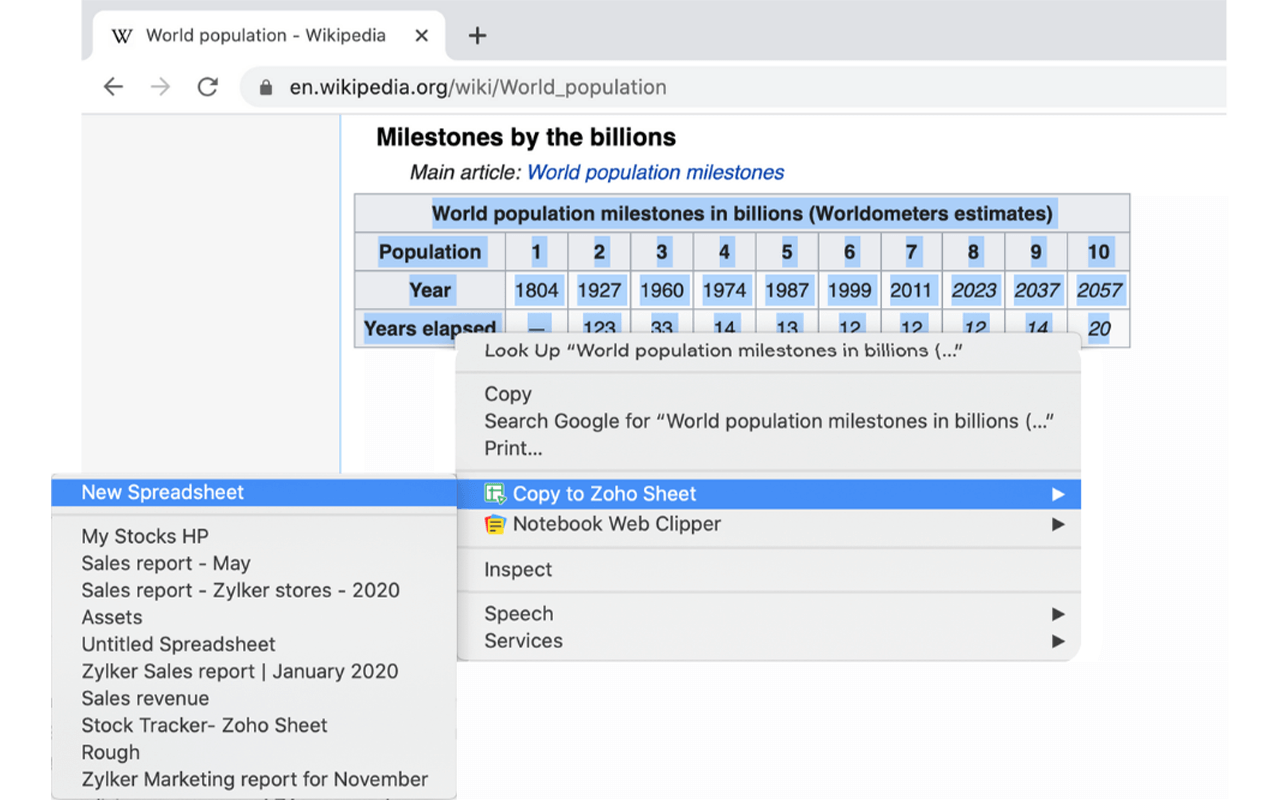 Get going, from the get-go
Reopen any of your recently accessed spreadsheets, create new ones or choose to open an existing template to work with.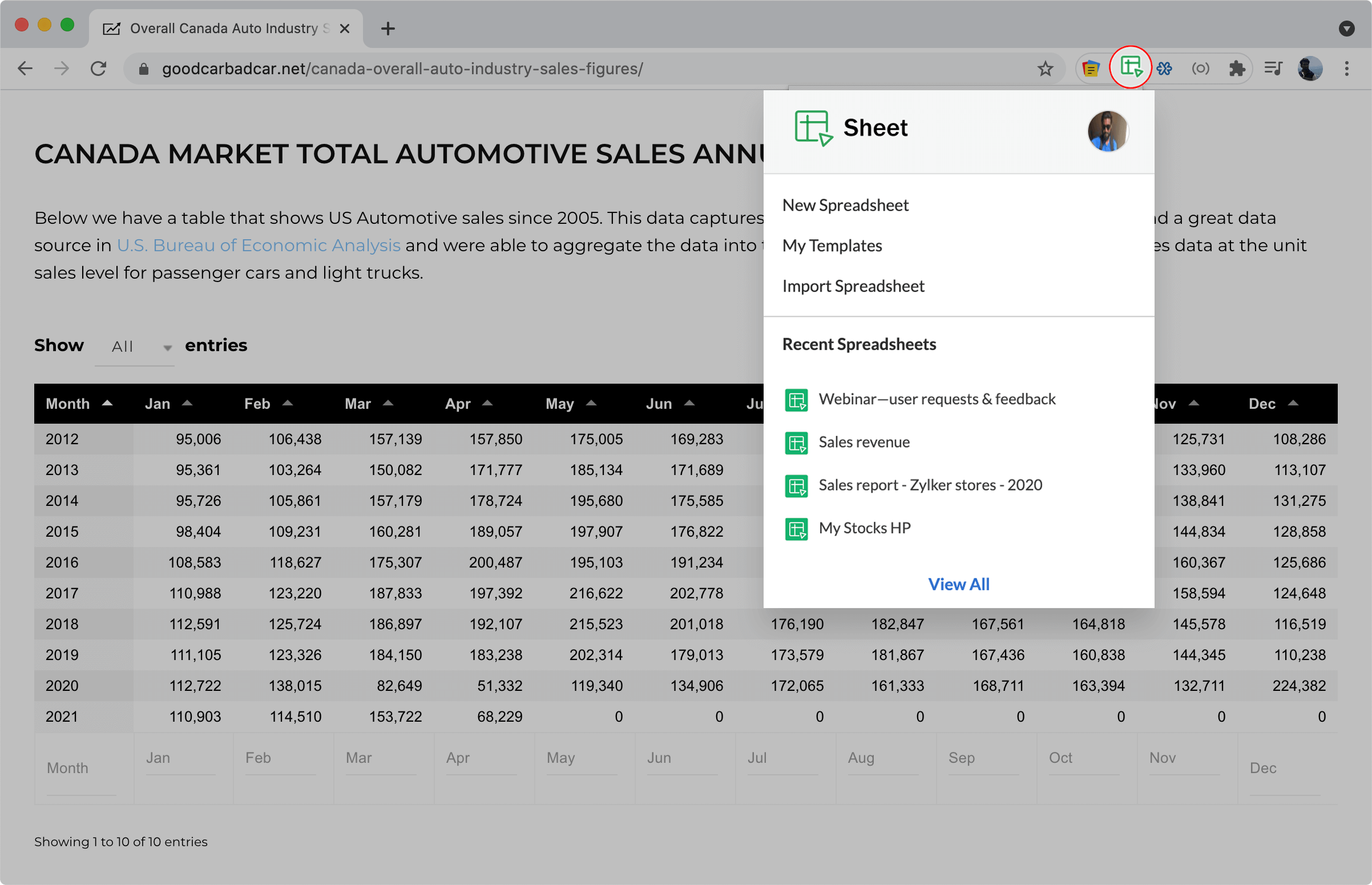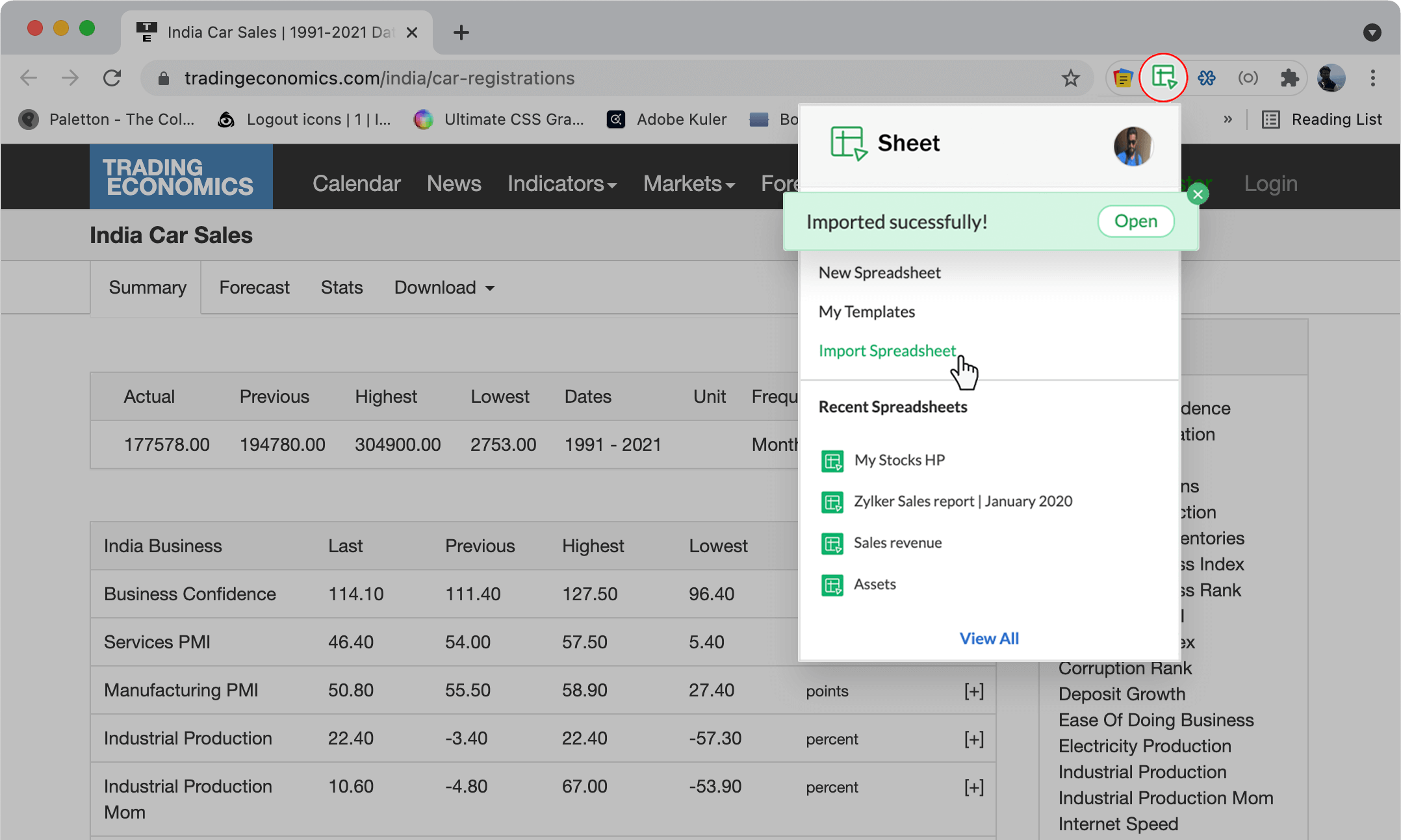 Take spreadsheets online with ease
With an option to import spreadsheets in to your Zoho Sheet account, the extension also allows you to open newly downloaded spreadsheets with Zoho Sheet.