Classic formatting
Apply dynamic formats to cells using classic conditional formatting for either numbers or text. Customize properties like the cell fill color, the font color, and more.
Learn more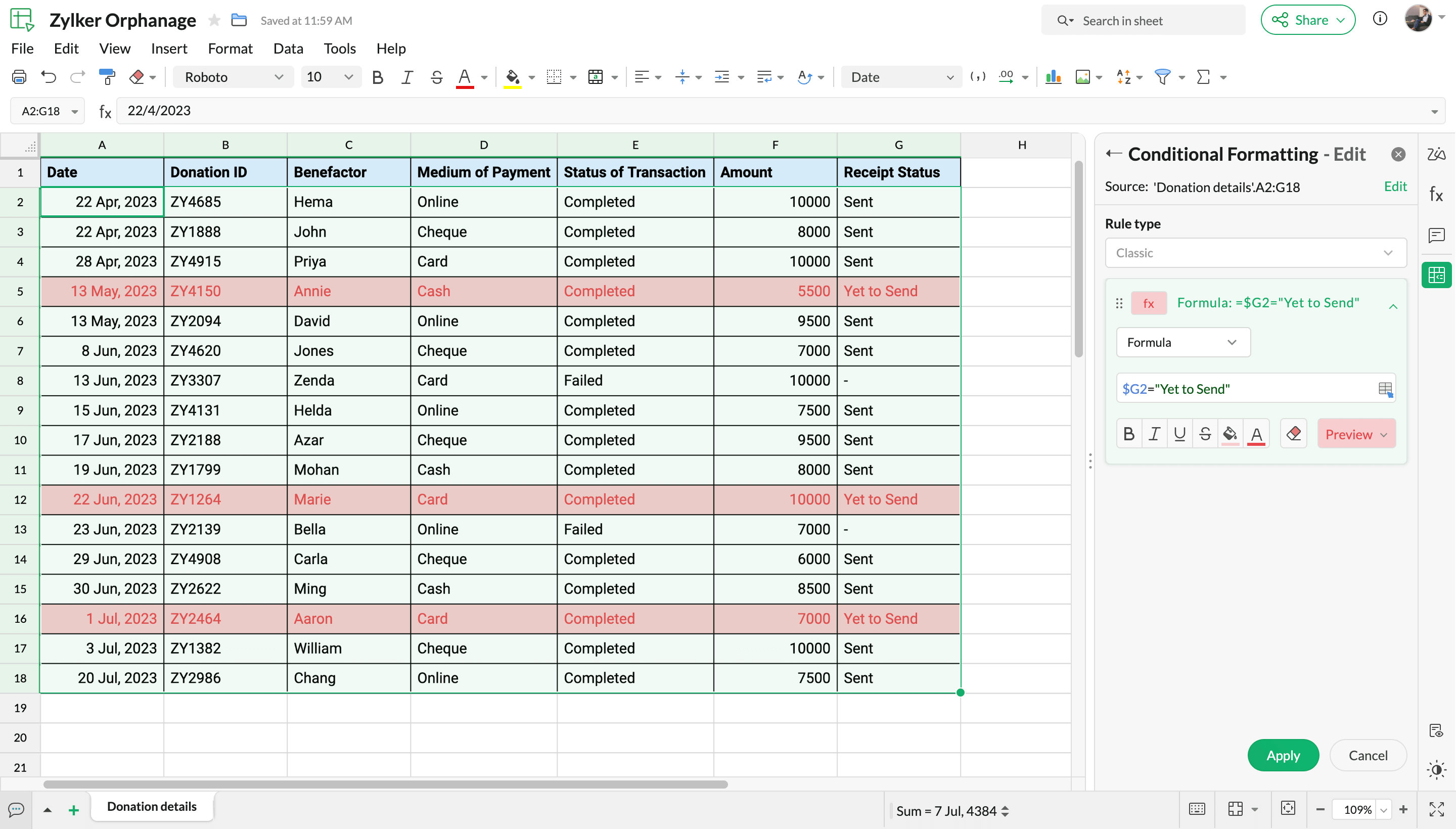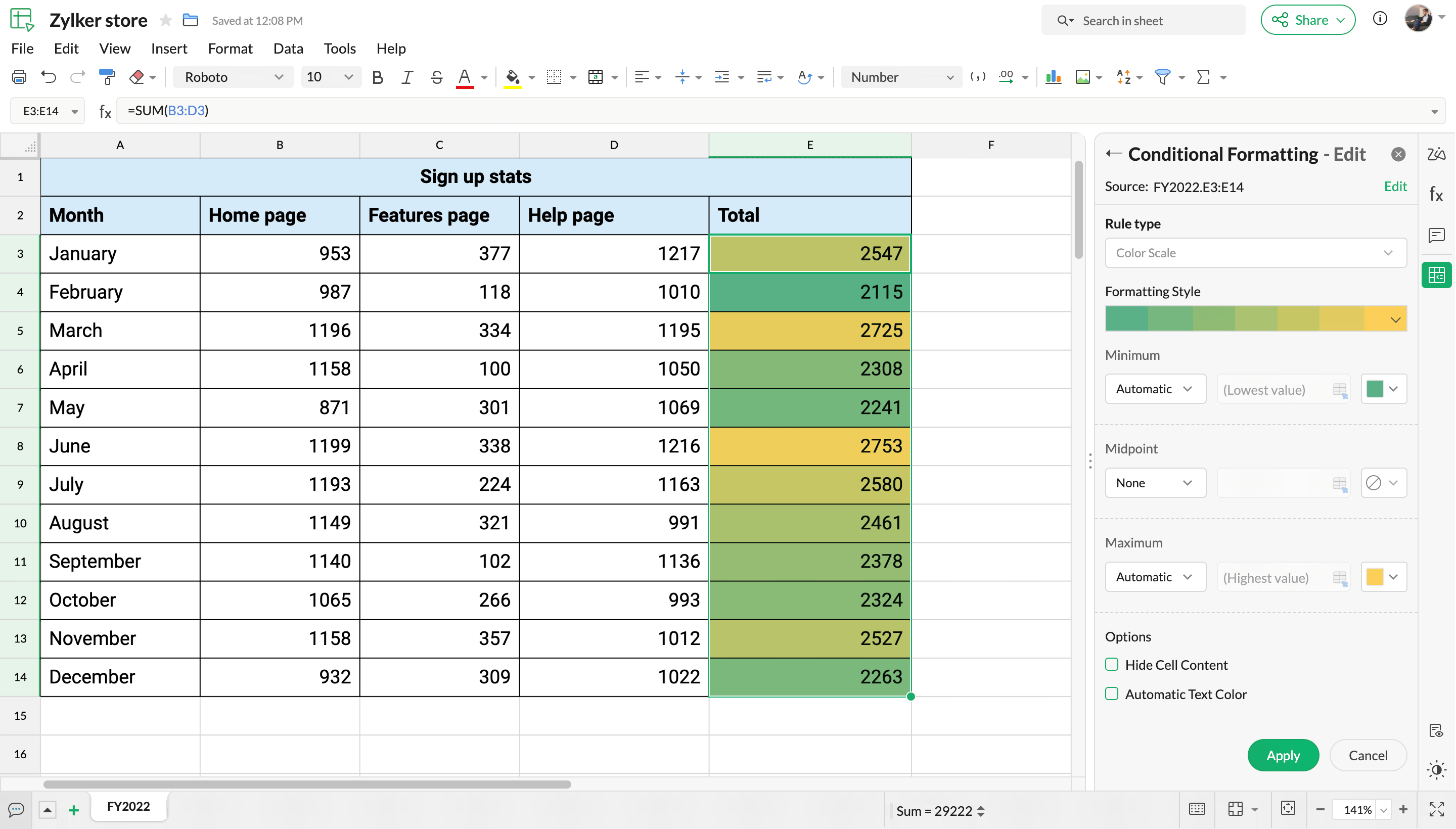 Build heat maps
Turn spreadsheets into heat maps in a matter of seconds with Zoho Sheet's Color Scales option. Customize the colors you want in your cells by setting the minimum, maximum, and midpoint values.
Learn more
Say it with style
Add icons, symbols, and even emojis to your spreadsheets to make your data more vibrant! Build better investment portfolios and track trends more efficiently with the appropriate Icon Sets.
Learn more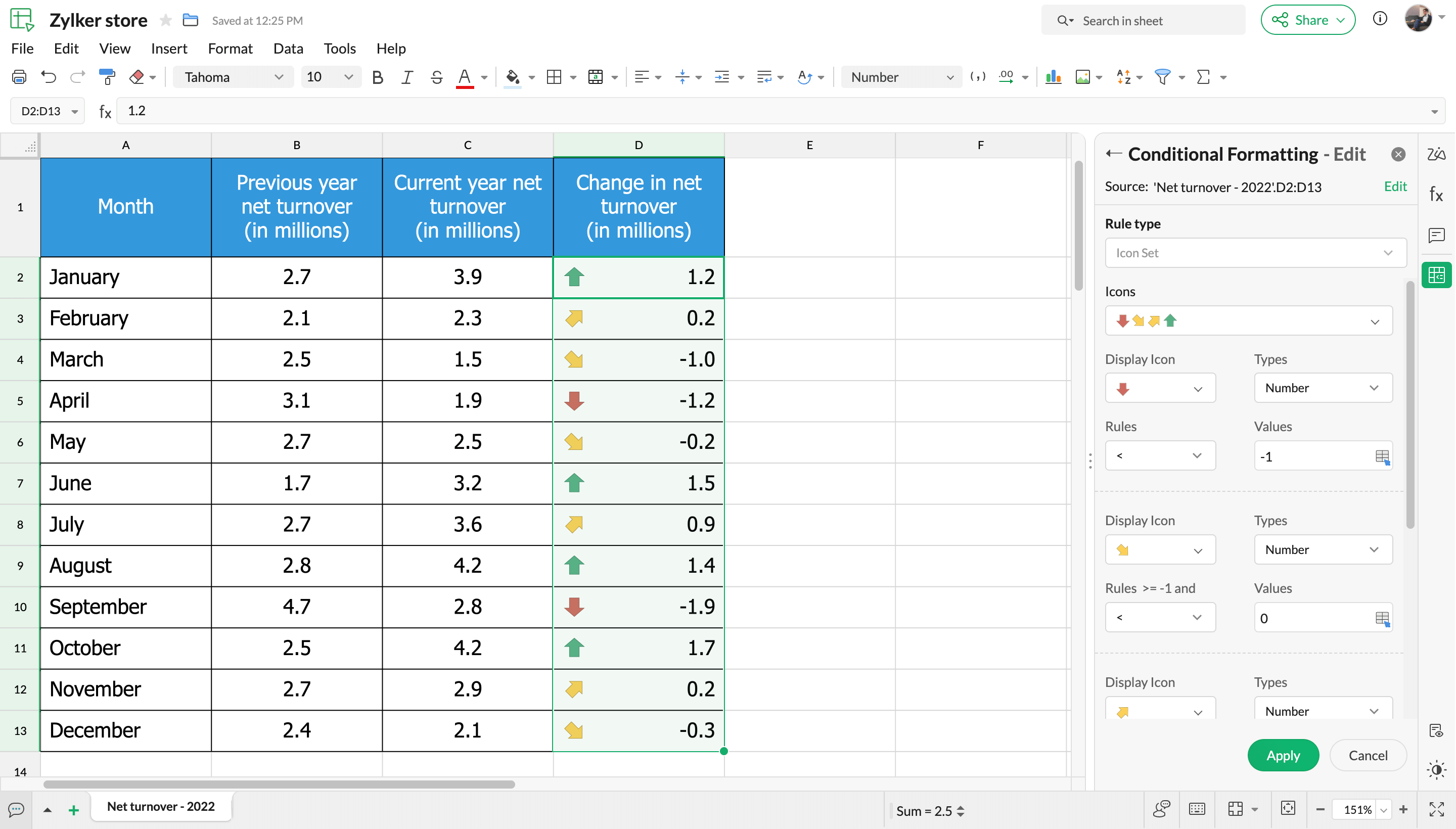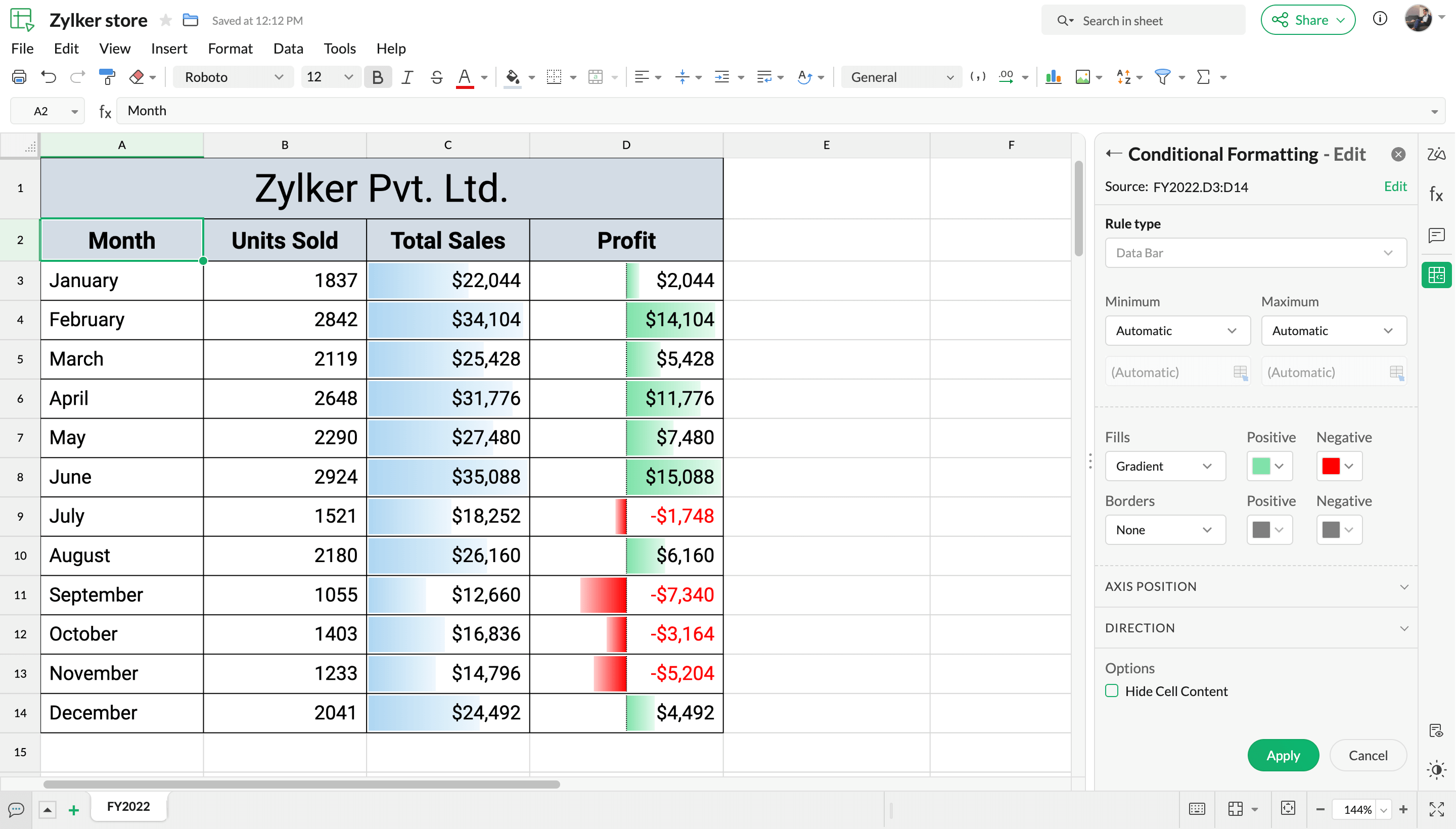 In-cell data bars
Catch a glimpse of your data by quickly comparing and analyzing values with colored in-cell data bars. The larger the value, the longer the data bar, and vice versa.
Learn more
Recreate conditional formats
To recreate an existing conditional format and apply it to a different range in the same workbook, you can simply copy the formatting and paste it into the cell range you need it for.