Click to call
Collaborate in the most effective way without any third-party integration or added cost. Just click the "call" icon within your chat window and start talking. No configuration, no clunky phone systems, no numbers to be dialled. Enjoy hassle-free, reliable, and secure audio calling.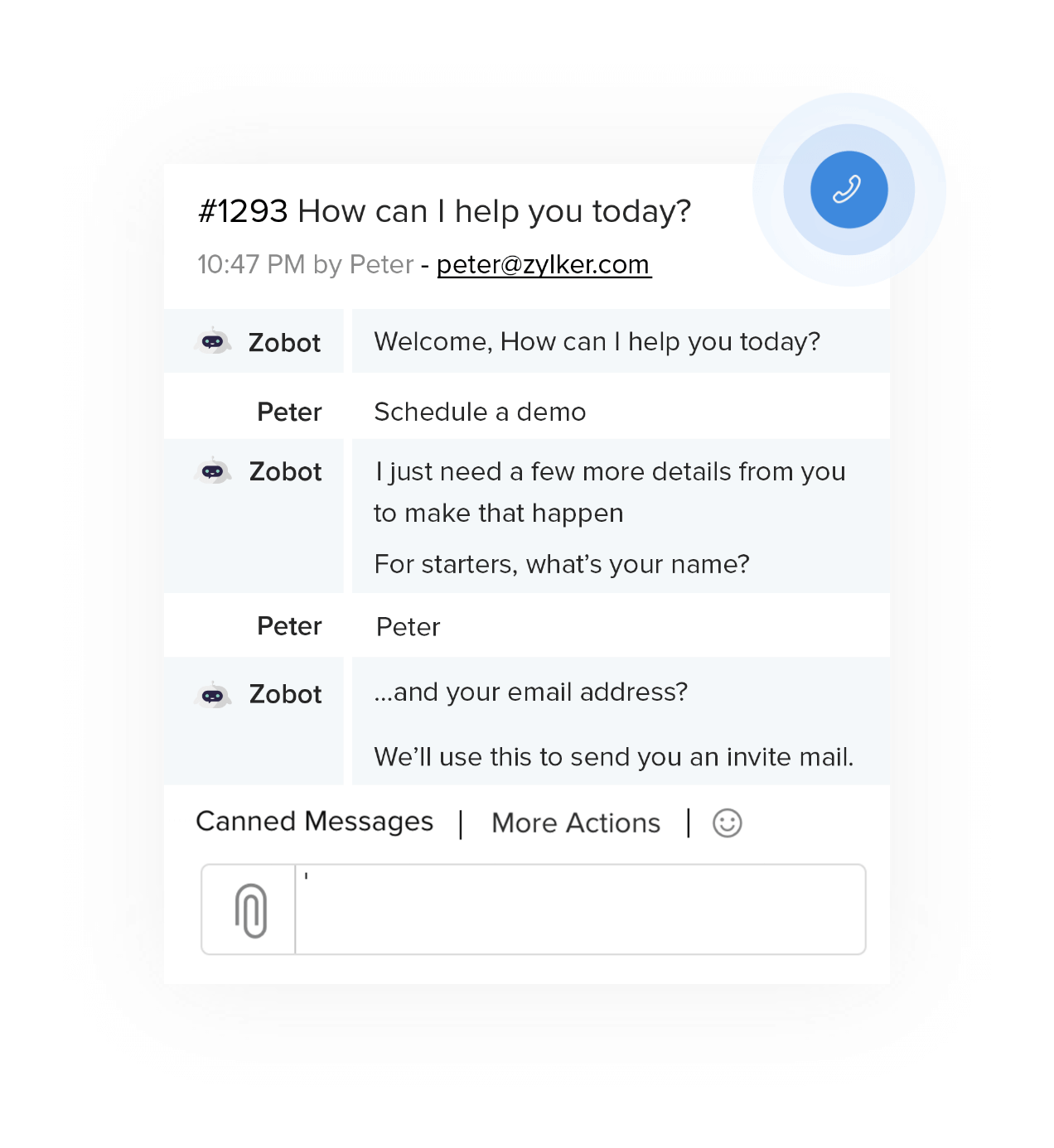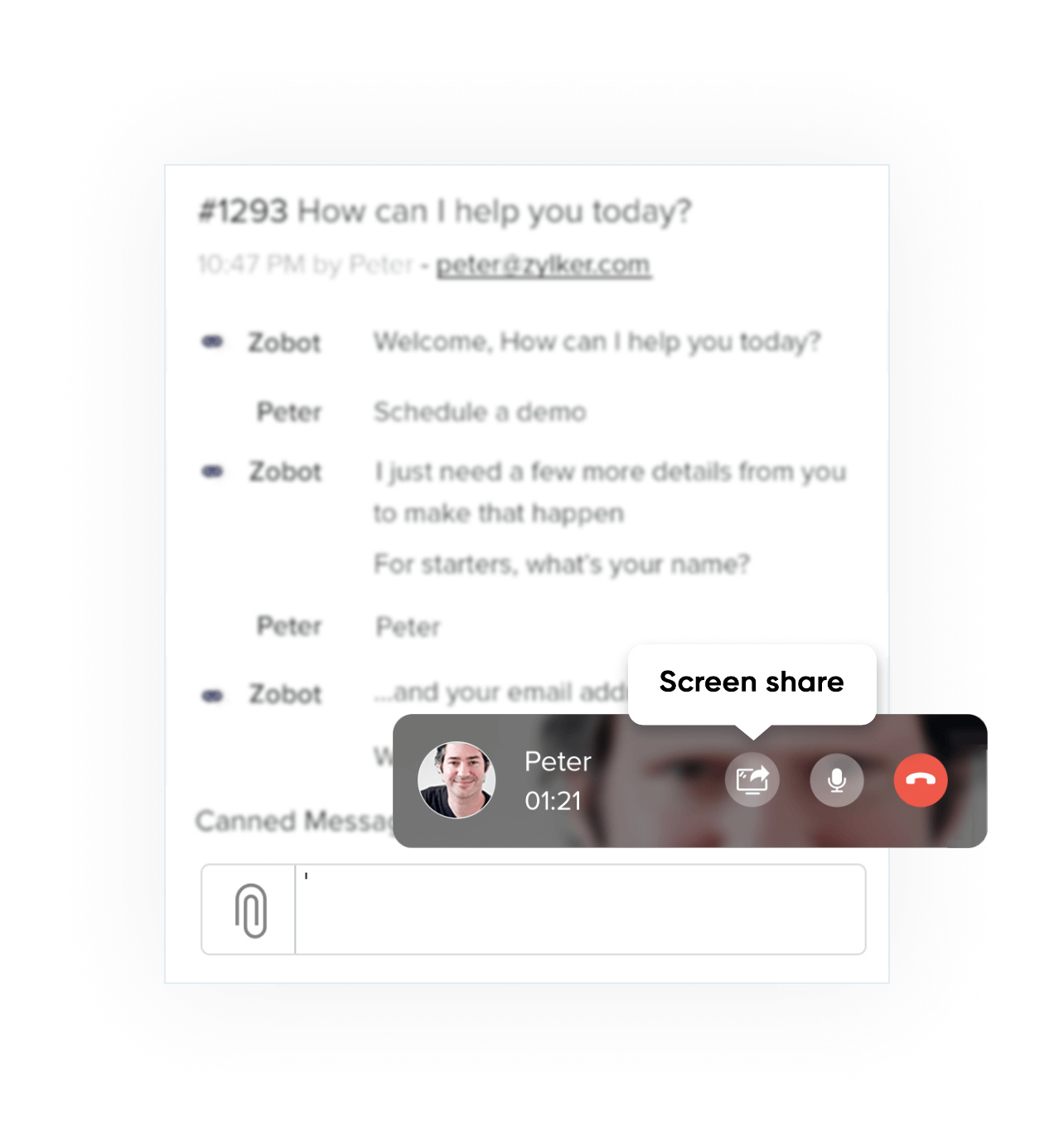 Untie the blindfold
Screen share allows you to add real-time context to your conversations and helps you stay on the same page with effective demonstrations.
A note to the agent 
Missed a call from the customer? Don't worry—you won't miss out on their message!Customers can record a voicemail for agents when their call goes unanswered.
Aggregate logs 
Get a detailed log report of each session's calls and screen shares. Agents can retain this information for future reference, while you can use this data to monitor and manage their performance and workload.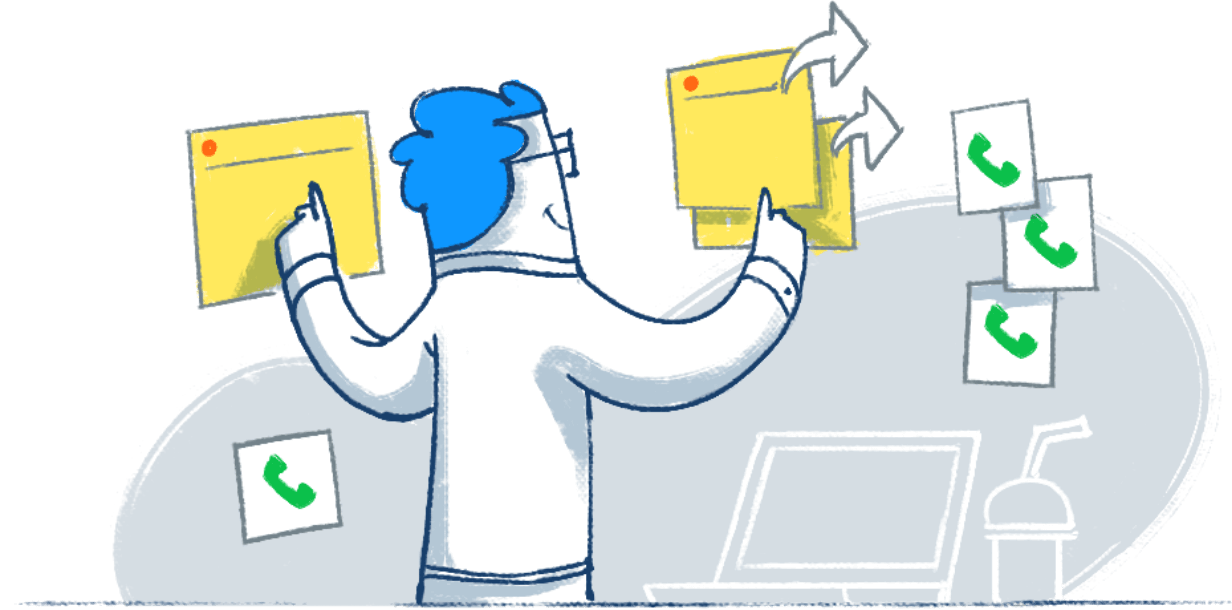 Manage your calls
In enterprise communication, there are times you or your admins might need to limit or restrict certain calls. The "disable call" option helps you break up endless rounds of phone calls and voicemails, easing frustration and giving you more control over your schedule.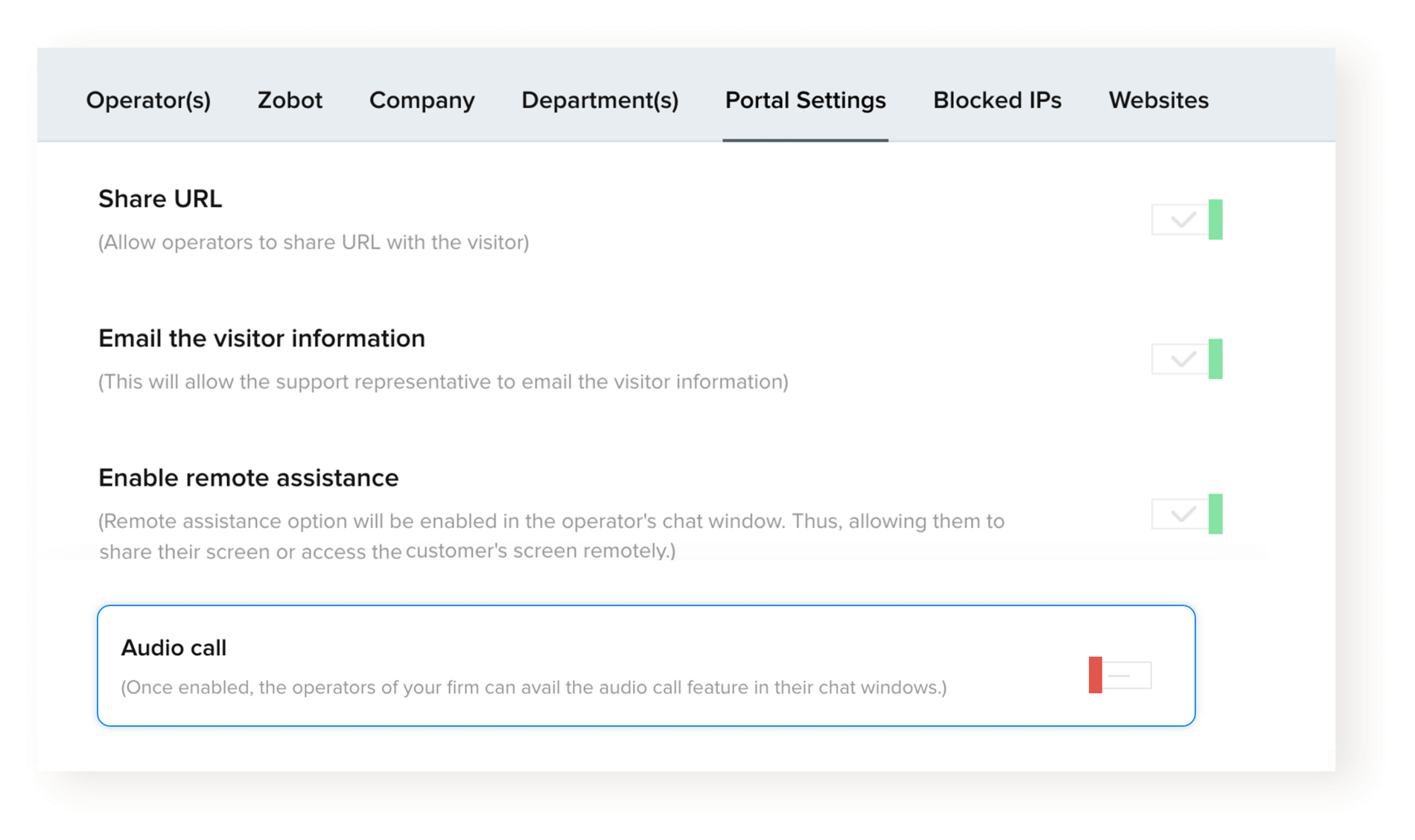 Learn more about how these simple tools can foster better communication and quicker resolutions for your business
Try Audio Call now