From data to actionable insights.
Convert your CRM data into actionable intelligence. Score prospects on your website based on the data present in the 'Lead', 'Contact', and 'Potential' sections in Zoho CRM. Identify high-value prospects, track them as they browse through your website, and focus your energy on those who need your attention.
CRM data based pro-active triggers.
Stay on top of your sales numbers by never missing an opportunity to connect with a 'Hot' or 'Warm' prospect returning to your website. Be armed with the customer intelligence to increase your conversions exponentially through triggers based on your CRM data.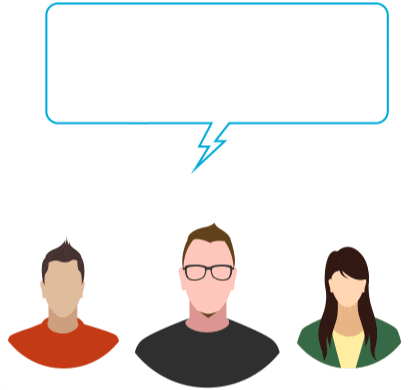 Convert visitors to leads.
Maximize the value of live chats with your website visitors. Interacting visitors are prospects for your business. Convert the visitors you chat with into leads or contacts and push them directly to Zoho CRM, right from your chat window.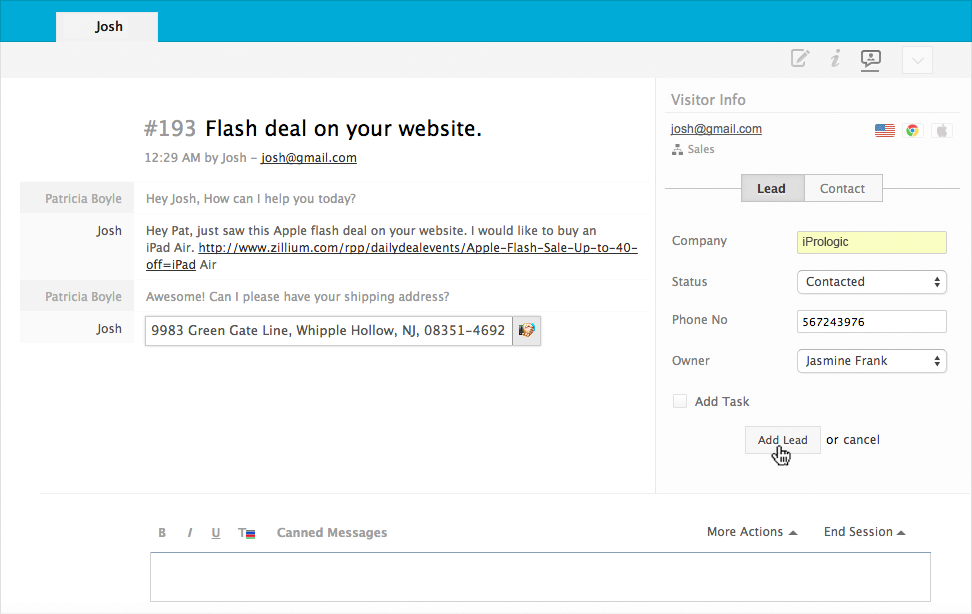 Hot prospect alert.
Don't let your hot prospects go unnoticed. Receive an alert in Zoho CRM the moment they return to your website, automatically group them, and route them to your top agents. Infer the number of potentials in the pipeline, total potential value, and lead status right from your chat window.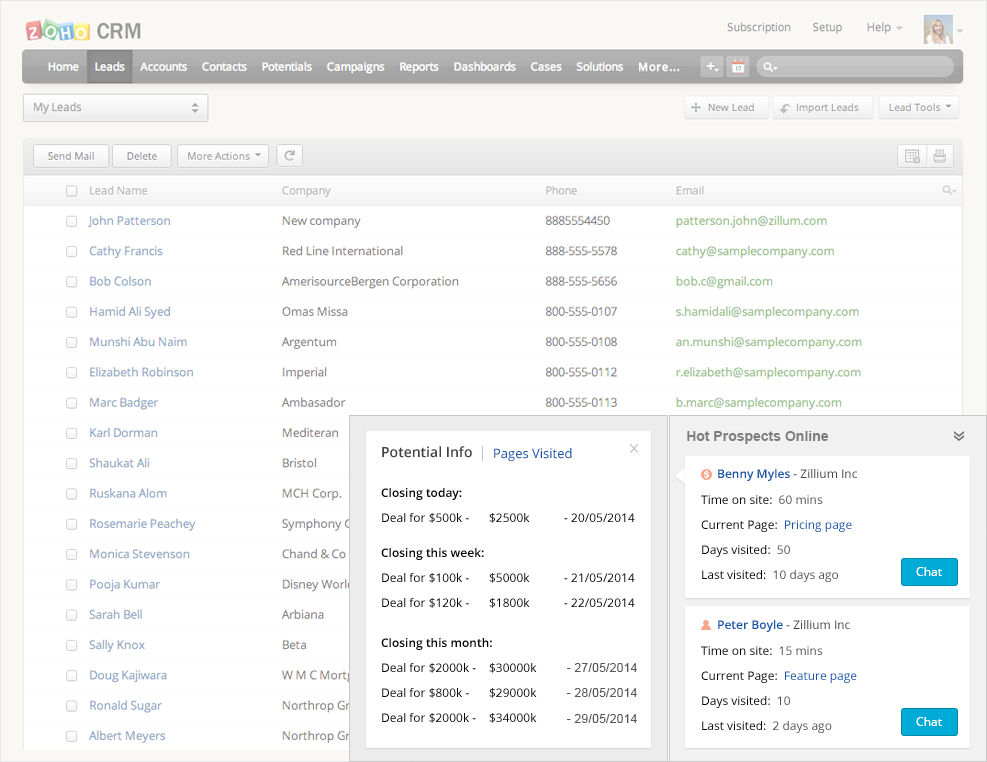 Assign follow up actions.
Most Website visitors do not make a purchase during their first visit. An effective follow-up mechanism ensures proper lead management. Zoho SalesIQ allows you to assign follow-up tasks in Zoho CRM without leaving the chat window. Optimize your follow-up process and sell smarter.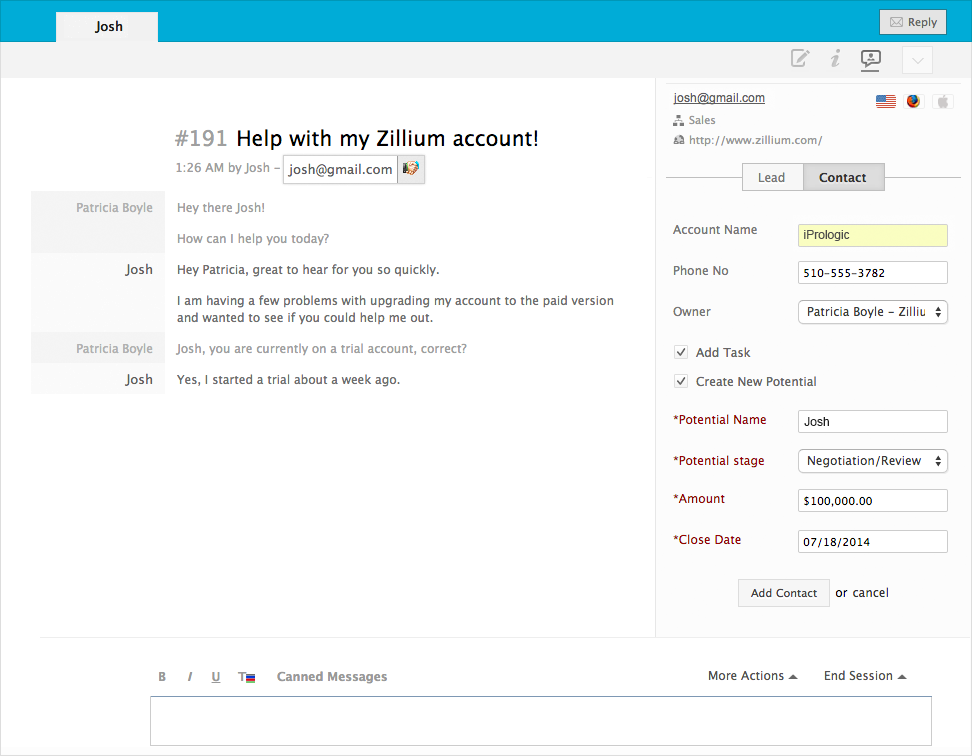 View previous interactions.
Gain instant access to a prospect's previous chats to bring a personal touch to your interactions and build stronger relationships. Track relevant information like previous questions, agents they've interacted with, and the feedback given.