Categories
Webinars

Thought leadership webinars

Product webinars

Customer success stories
Webinars
Thought leadership webinars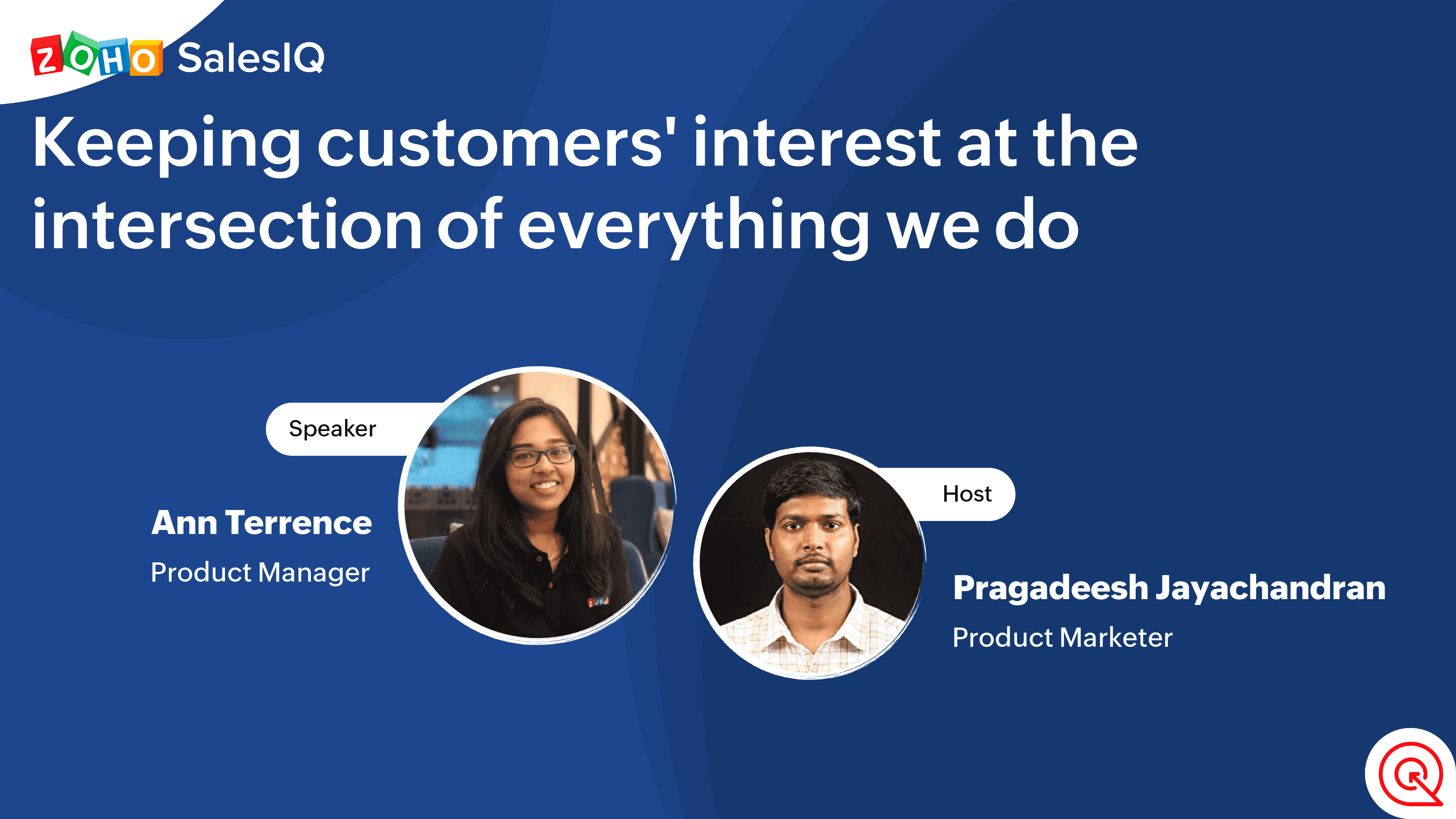 Keeping customers at the intersection of everything we do
Learn why it is crucial for a Product Manager to understand the pain point of customers and how they go about solving them.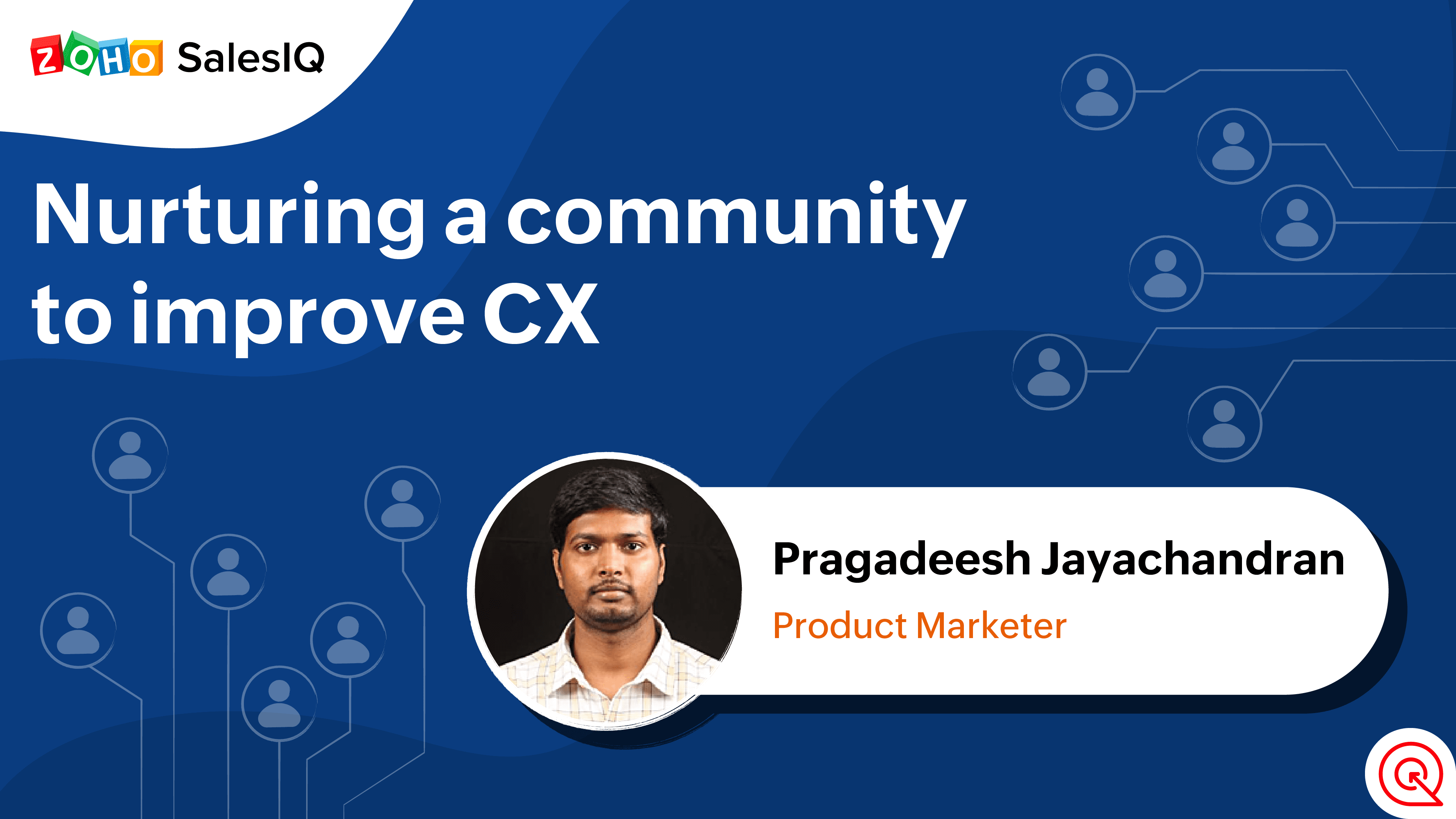 Nurturing a community to improve your customer experience
Learn how communities enable businesses to grow, sustain, and scale their offerings.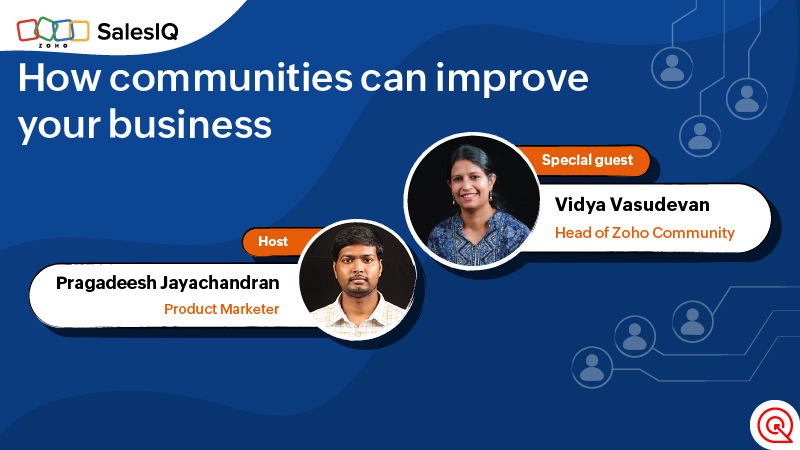 How communities can improve your business
Learn the scope of communities in our business environment today and how it can help businesses of various sizes.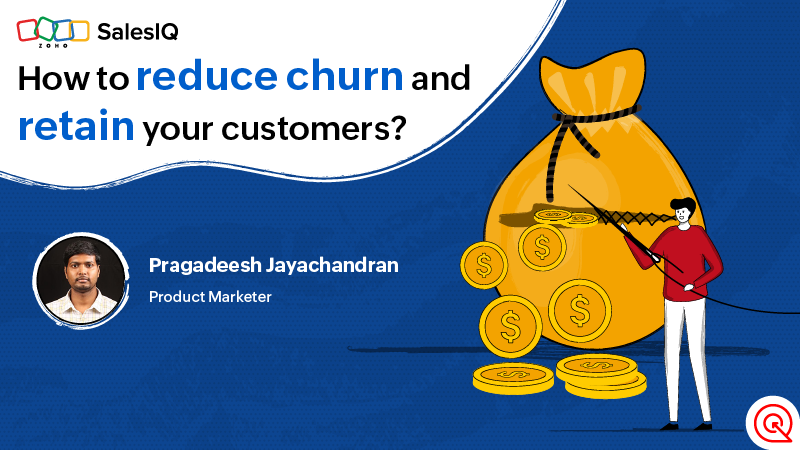 Reduce churn and retain your customers
Learn why churn happens and what you can do to reduce churn and retain your customers.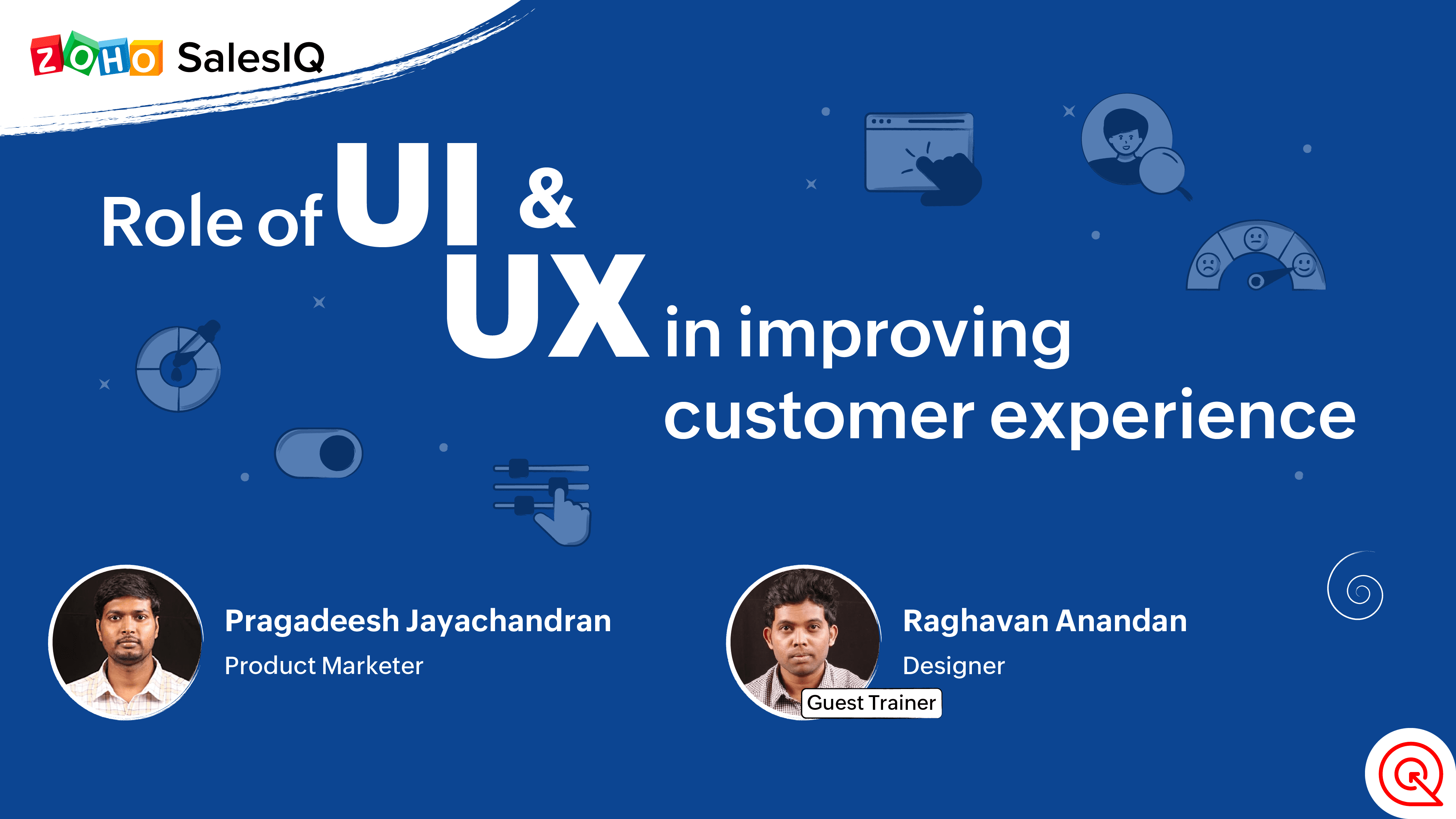 Role of UI & UX in improving customer experience
Learn how to leverage UI and UX to understand, influence, and improve your customer experience.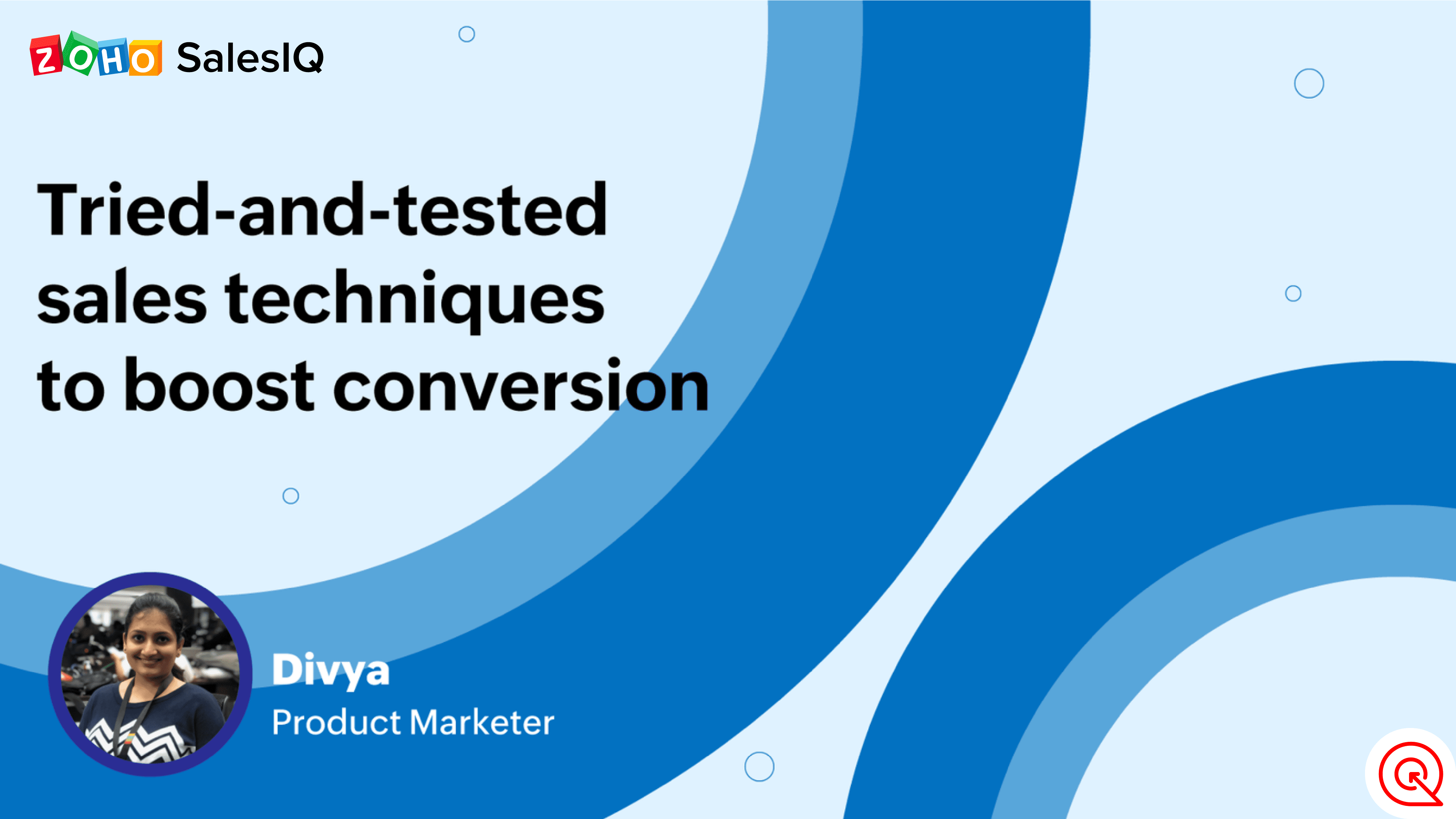 Tried-and-tested sales tactics to boost your conversions
Make each stage of your sales process effective, from prospecting to the final purchase, using these tried-and-tested sales tactics.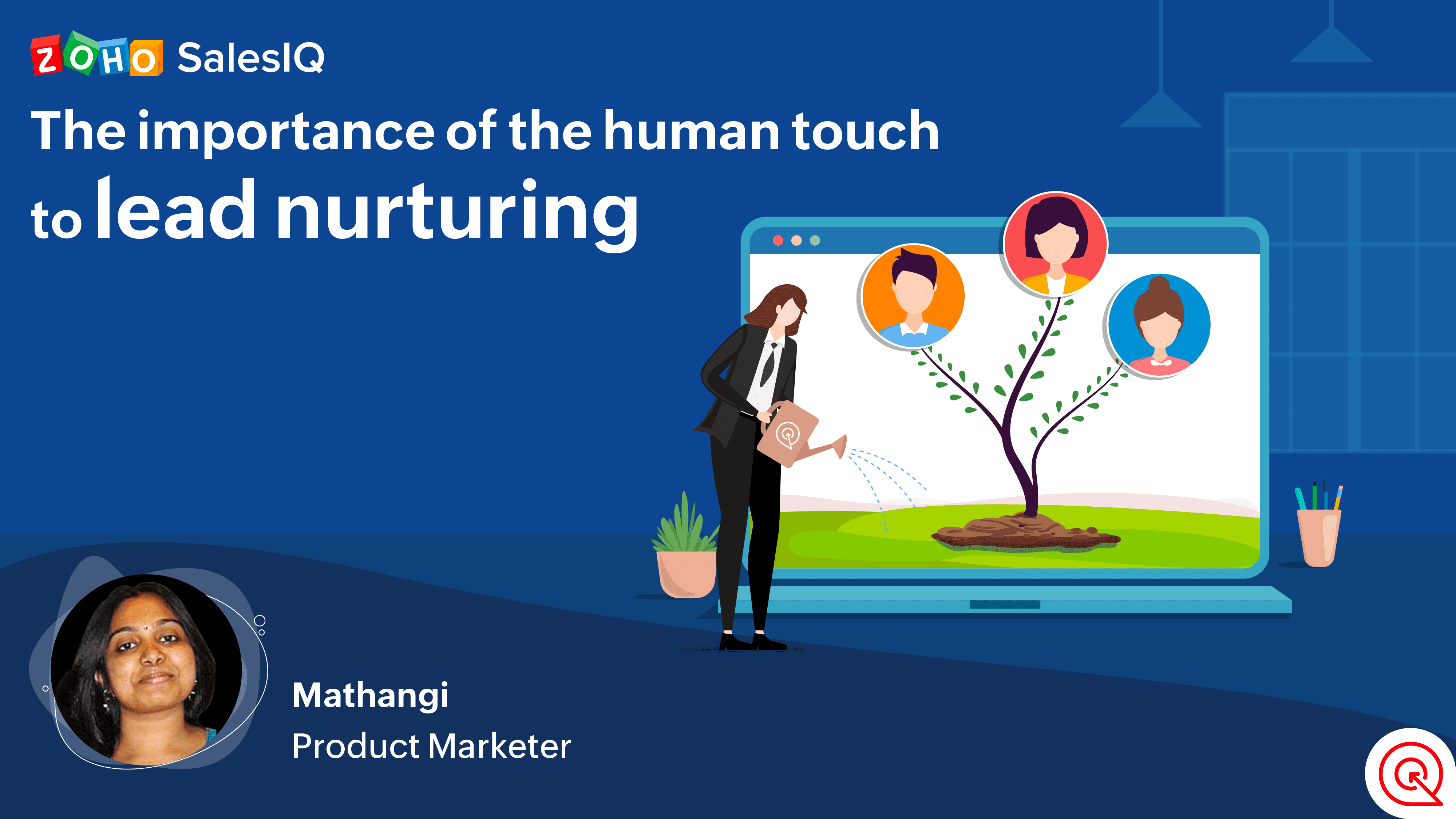 The importance of human touch in lead nurturing
Learn the importance of a human-centric approach to nurturing your leads and increasing engagement in order to improve customer relationships.
Business use cases of Zoho SalesIQ
Learn how Zoho SalesIQ helps startups and SMBs, and the product's extensibility for every domain, straight from our early team.
Product webinars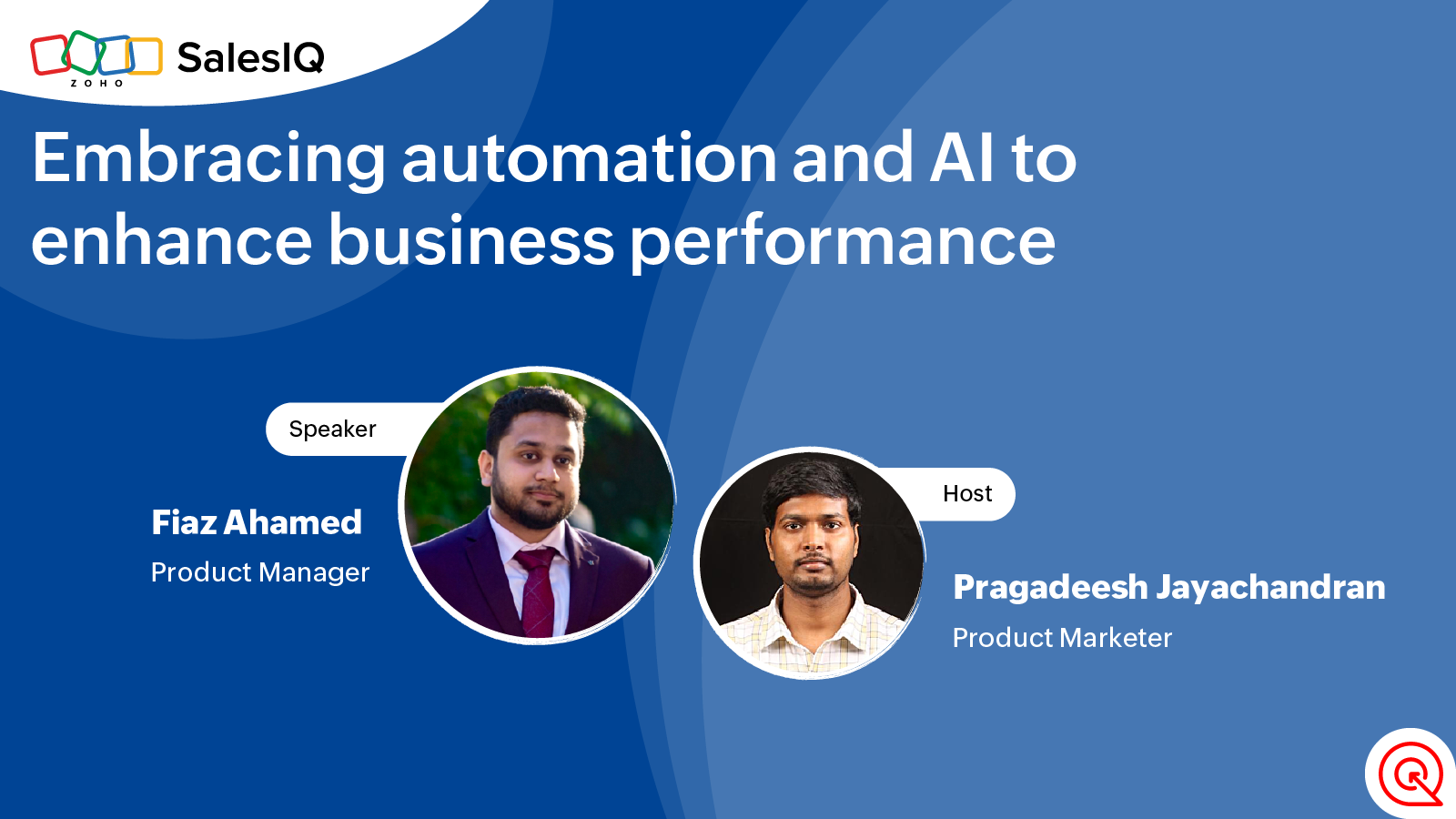 Embracing automation and AI to enhance business performance
Learn how Zoho SalesIQ's automation and AI features can enhance business operations and the AI enhancements in our roadmap.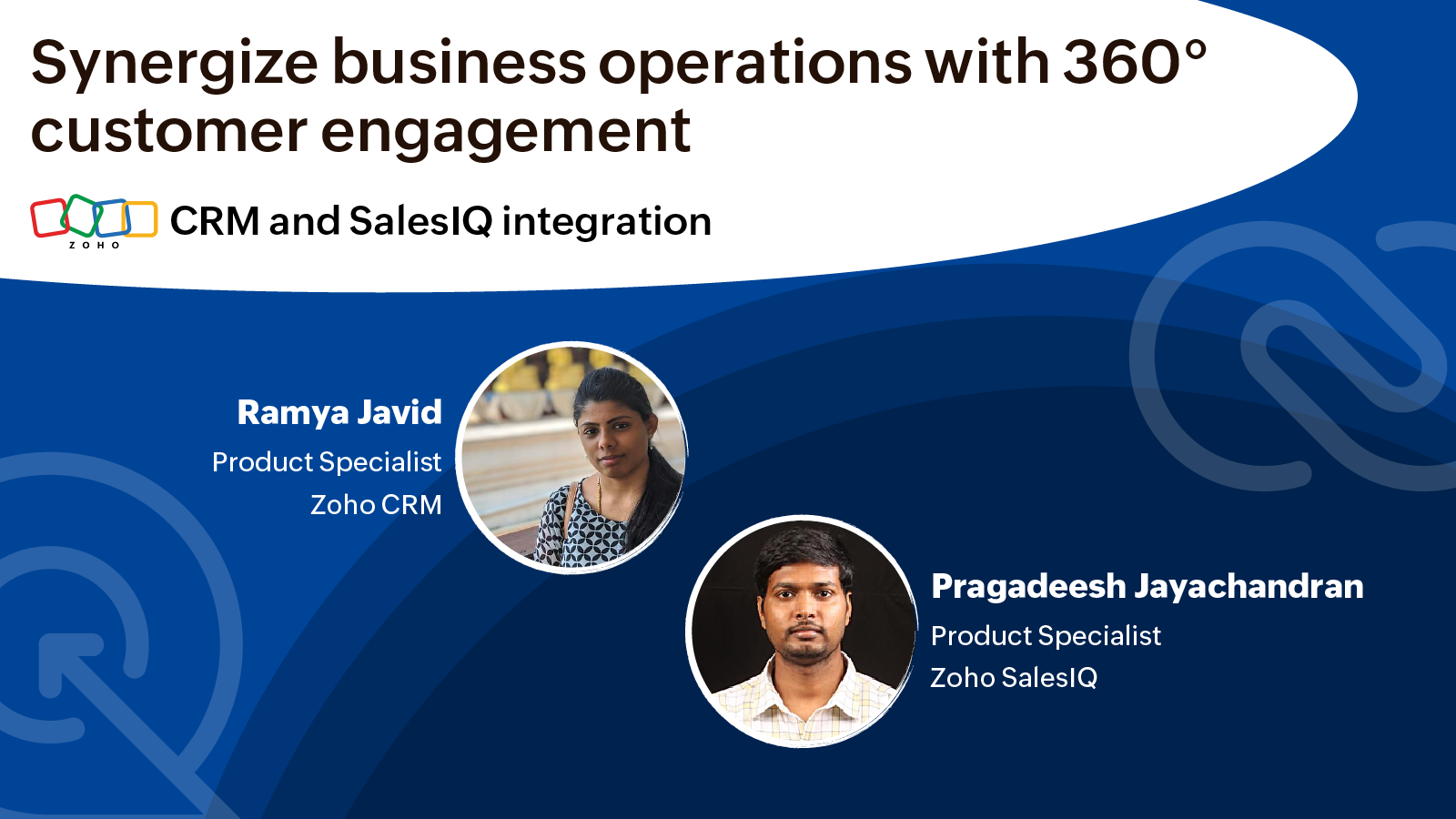 Synergize business operations with 360° customer engagement
Check out how merging Zoho SalesIQ and Zoho CRM can boost your customer engagement significantly.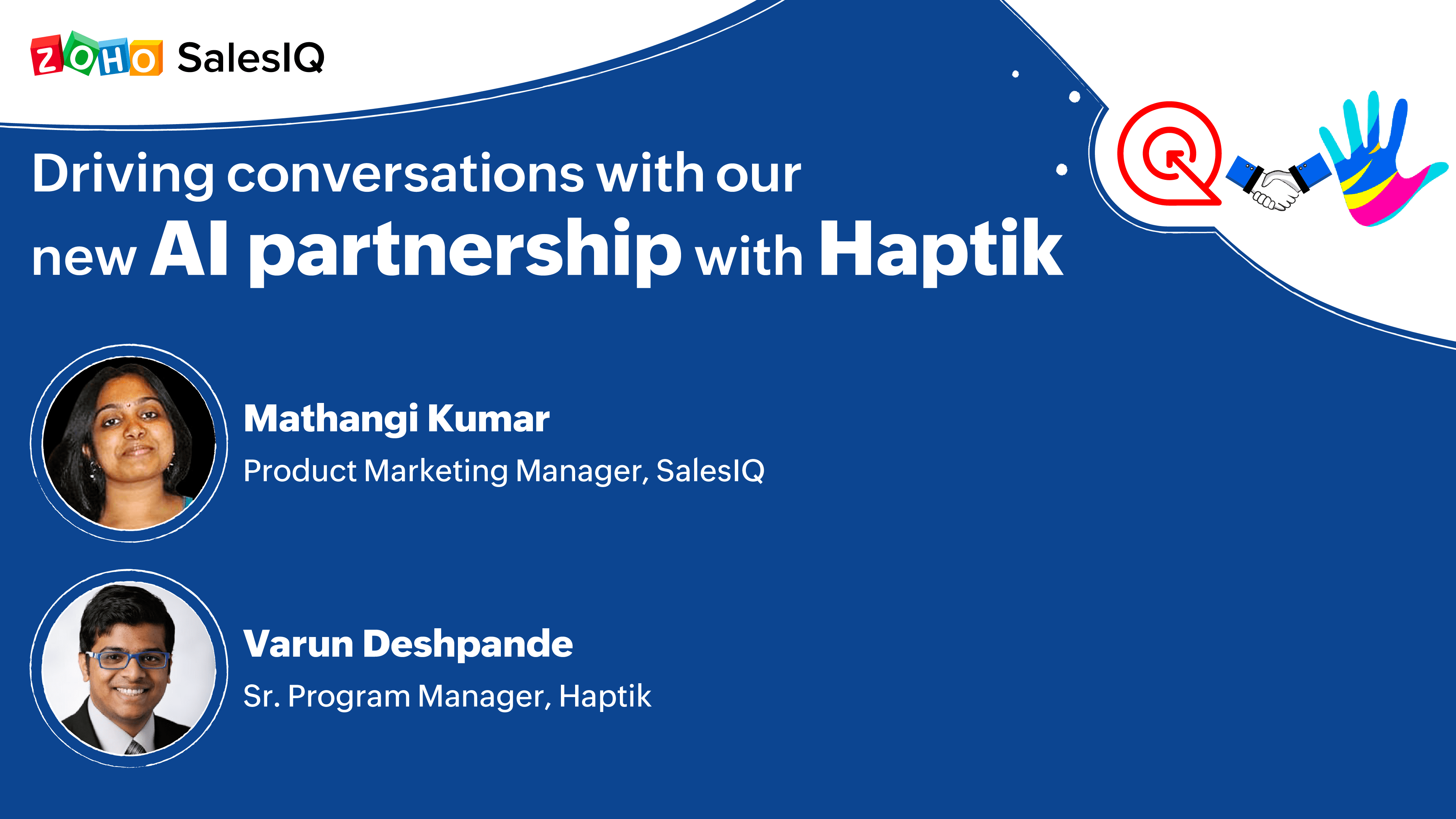 Driving conversations with our new AI partnership with Haptik
Understand the combined benefits of Zoho SalesIQ and Haptik, and learn how to build, test, and deploy a conversational AI chatbot.
Customer success stories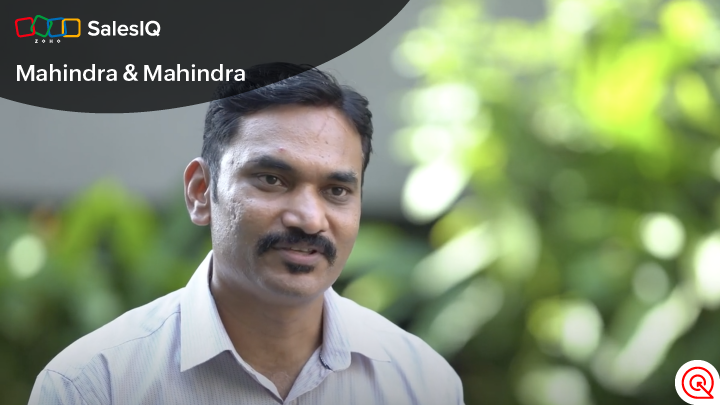 Automobile giant, Mahindra & Mahindra boosts customer engagement with Zoho SalesIQ
Here's how the Indian multinational automotive company Mahindra & Mahindra reinforced its position in the industry and mitigated the pandemic-related business risks with exceptional customer engagement.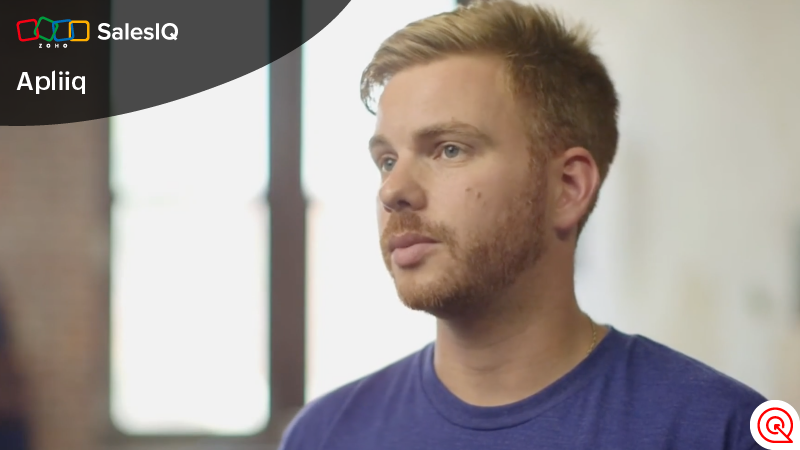 Zoho SalesIQ helps custom clothing store Apliiq delight customers
Check out how Zoho SalesIQ helped custom Tshirt design company Apliiq serve customers better and scale up from a college dorm room project and expand across the united states.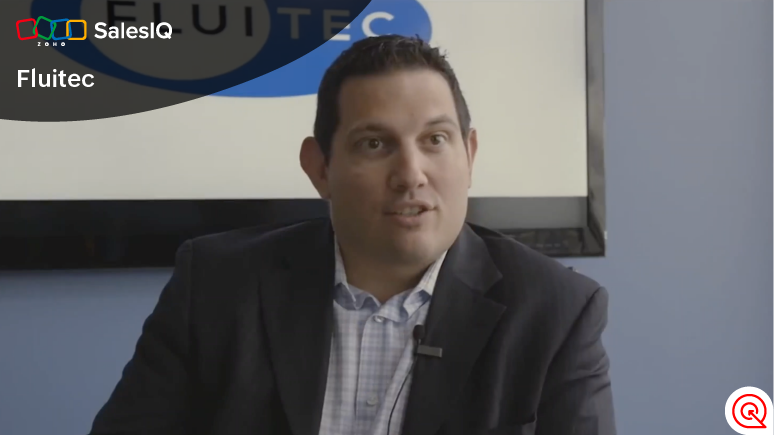 Fluitec International uses Zoho SalesIQ to identify and convert prospects
Here's how environment-friendly industrial fluid treatment company Fluitec International improved their sales with Zoho SalesIQ.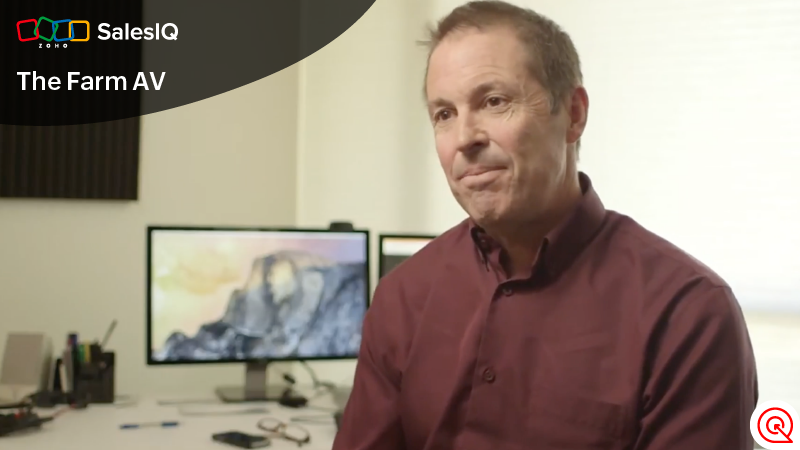 AV equipment wholesaler The Farm AV increases sales with Zoho SalesIQ
Learn how The Farm AV grew their sales by being more accessible to prospects and assisting customers using Zoho SalesIQ's live chat software.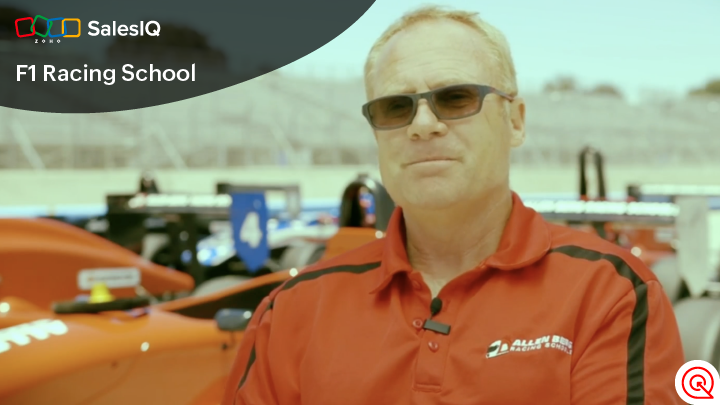 Allen Berg Racing Schools increases their ROI with Zoho SalesIQ
Watch Allen berg, the CEO of Allen Berg Racing Schools, talk about how Zoho SalesIQ, customer engagement software, helps them increase their ROI.