Make smarter decisions with real-time data
Compare and spot website trends and performances at once with SalesIQ's Reports. Analyze your data better using live metrics from your top agents, active departments, unique visitors, and other key factors.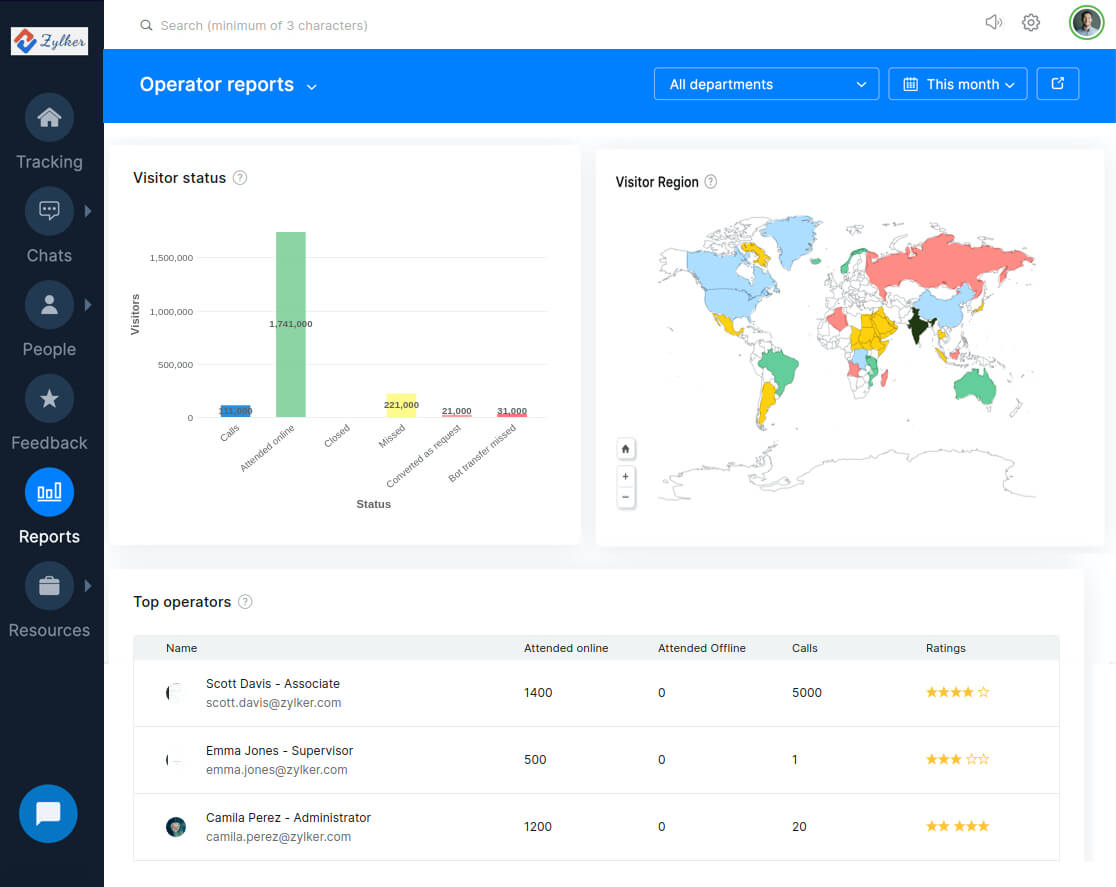 Identify top performers with operator reports
Access SalesIQ's operator reports to get detailed statistics on your agents' activities, including average response time, number of multiple chats, and online vs idle hours. This ensures you provide the best customer experience and shorten the sales cycle by routing hot prospects to your top agents.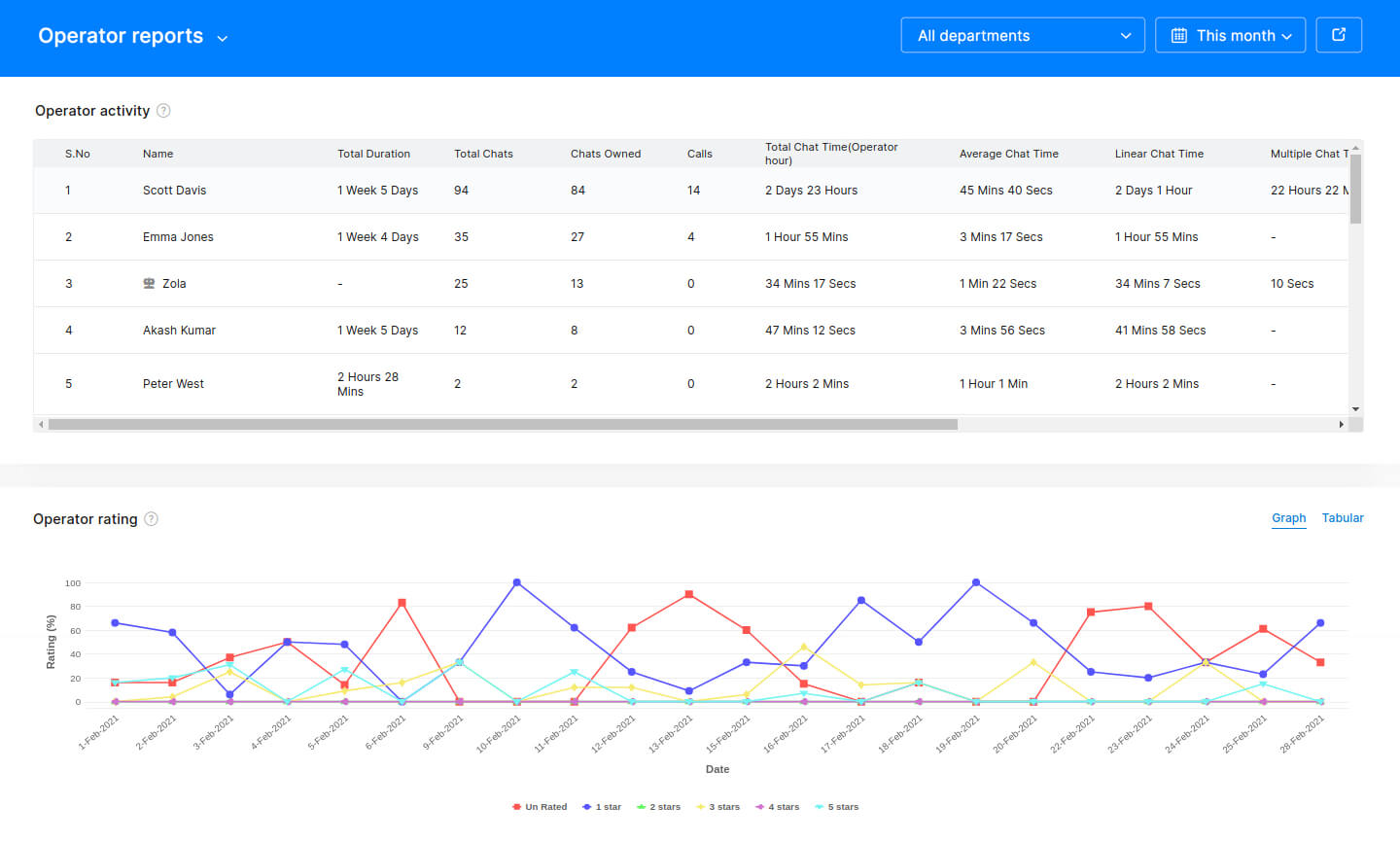 Get clear insights on agent performance
Discern how to improve your agent's performances by hearing from prospects and customers about them with our Feedback module. Observe your agents' feedback from prospects and customers so you'll know how to guide them in improving their skills. Enable hands-on chat training and enhance the quality of your agents' live chats by giving private feedback as the chat session progresses.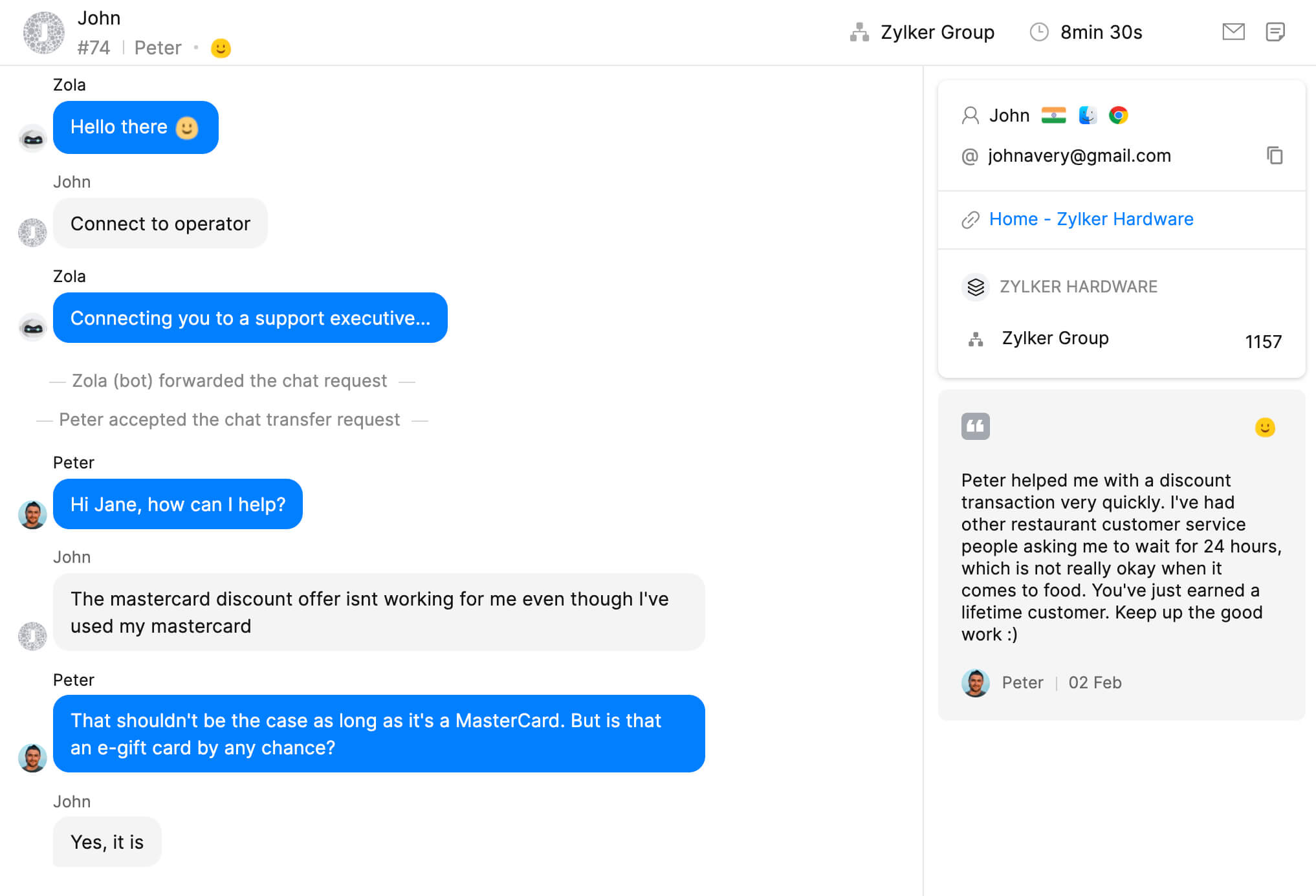 Dig deeper into stats with the Zoho Analytics integration
Connect SalesIQ with Zoho Analytics to break down and discover hidden insights from your data that can help you plan your next course of action. Measure and enhance user experience, optimize lead generation, get to customers faster, and increase your ROI with this integration.