How is Zoho SalesIQ the best lead scoring software for your business?
Get a real-time view of website visitors
Get clarity on how visitors interact with your website in real time using our built-in visitor tracking tool. Sort visitors based on lead scores and focus on the best leads for your business. You can also route these visitors to team members to take follow-up actions instantly.
Focus on leads that matter
Customize lead scoring rules to zoom in on business opportunities that matter the most. Create scores based on website visitor activities, such as number of sessions, landing page URL, campaign source, region, source, and more to determine the sales readiness of your visitors. Give negative points for leads that don't match your qualifying criteria, like excluding a lead from a particular region.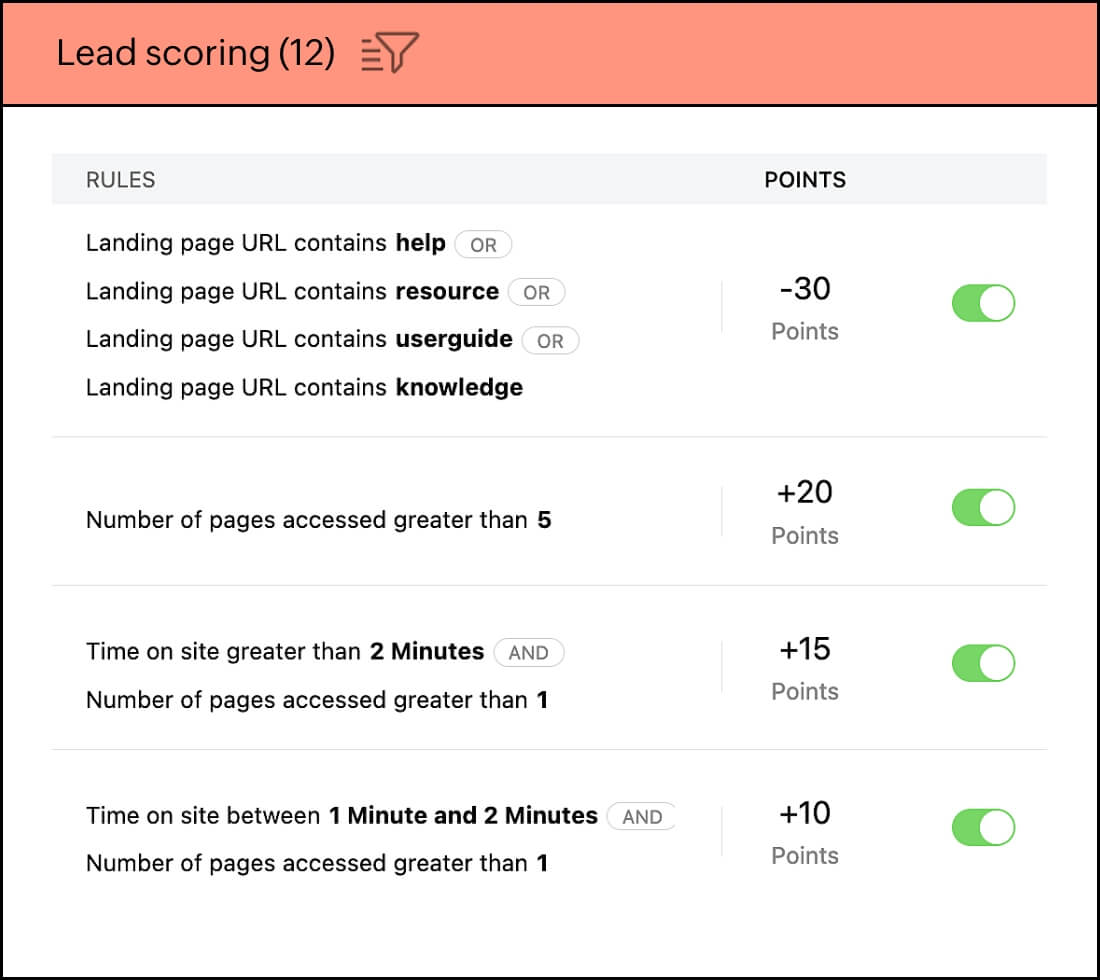 Examine the digital footpath of visitors
Get instant lead score updates every time a visitor interacts with your business across different channels—email activity, downloading a brochure, watching a video, etc. Examine the entire digital footpath of the user (in compliance with privacy rules and regulations) and capture the visitor's intent.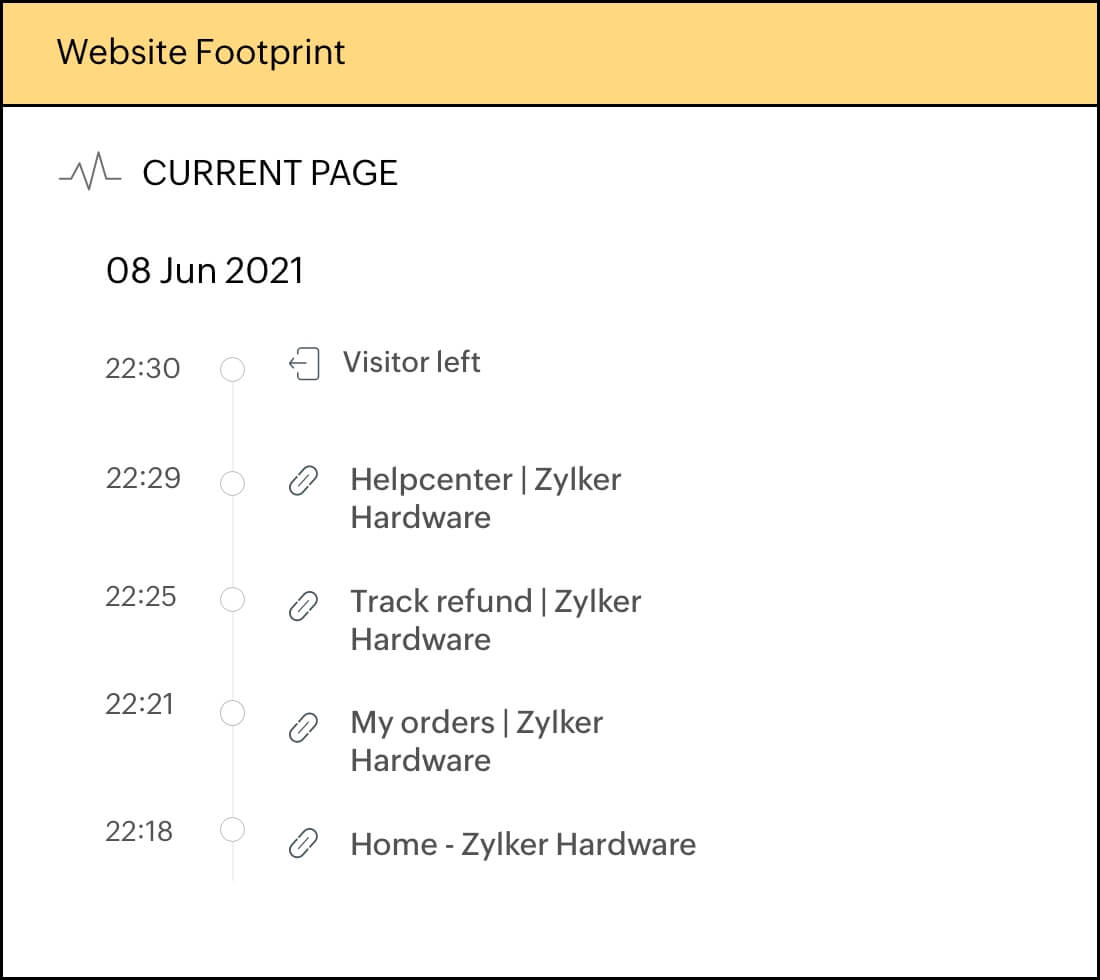 Get an overview of customer behavior
Understand the overall customer engagement level by their scores and when they are likely to churn. Apply these insights to identify, up sell, or cross sell opportunities.