Real-time lead scoring. Made easy as pie.
Real-time lead scoring tools are critical for sales teams to determine which prospects they need to target and engage on priority.

SalesIQ enables you to easily categorize visitors at four levels based on their digital body language, which includes time spent on website, last active time, number of past visits, and 20 other criteria.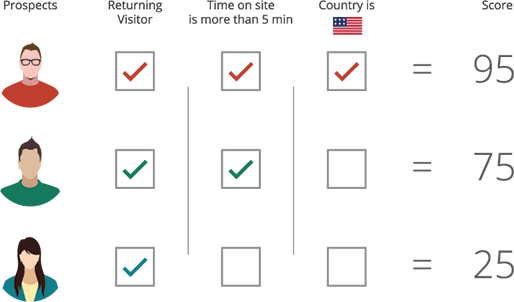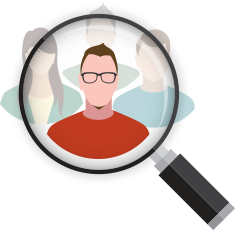 Focus on prospects that deserve your attention.
Different kinds of prospects check out your website. More often than not, they all don't express the same level of interest. Some go a little deeper and spend more time. Segment these visitors based on their levels of interest. Hot and warm prospects stay inside the rings while cold prospects are moved outside as stars. You can prioritize and spend more time on those visitors who need your attention more.
Good ol' list view.
How can we forget our good ol' friend, list view, when it comes to representing / analyzing website visitors. Prioritize prospects on your website as hot, warm and cold within four columns with the same awesomeness using the 'Rings' for real-time visitor tracking.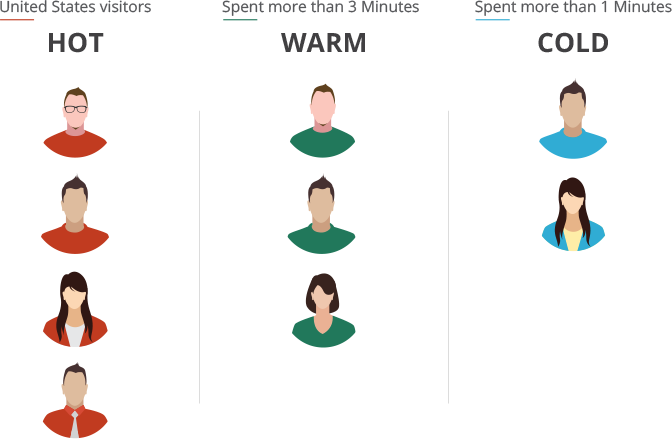 Multiple rules. Efficient lead scoring.
Create lead scores based on two or more rules. A combination of multiple rules enable you to create powerful lead scores that helps you gain targeted visibility into 'hot' & 'warm' prospects on your website.