Capture leads right from where they are
Turn your Facebook business page into a lead generation machine. Give interested prospects a way to get in touch with you without having to go to your website with SalesIQ's Facebook live chat integration.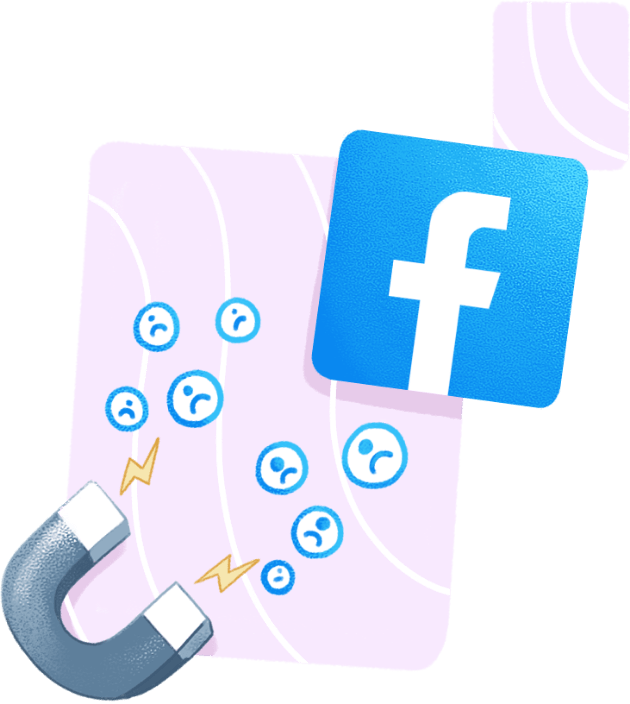 Centralize your customer communication
Providing multichannel customer support doesn't mean juggling between each of these instant messaging (IM) channels. Manage your website, mobile, and instant messaging channels including Facebook messenger live chat, all from your SalesIQ inbox. You can also connect as many Facebook business pages as you want to SalesIQ and manage all your live chat conversations from a single place.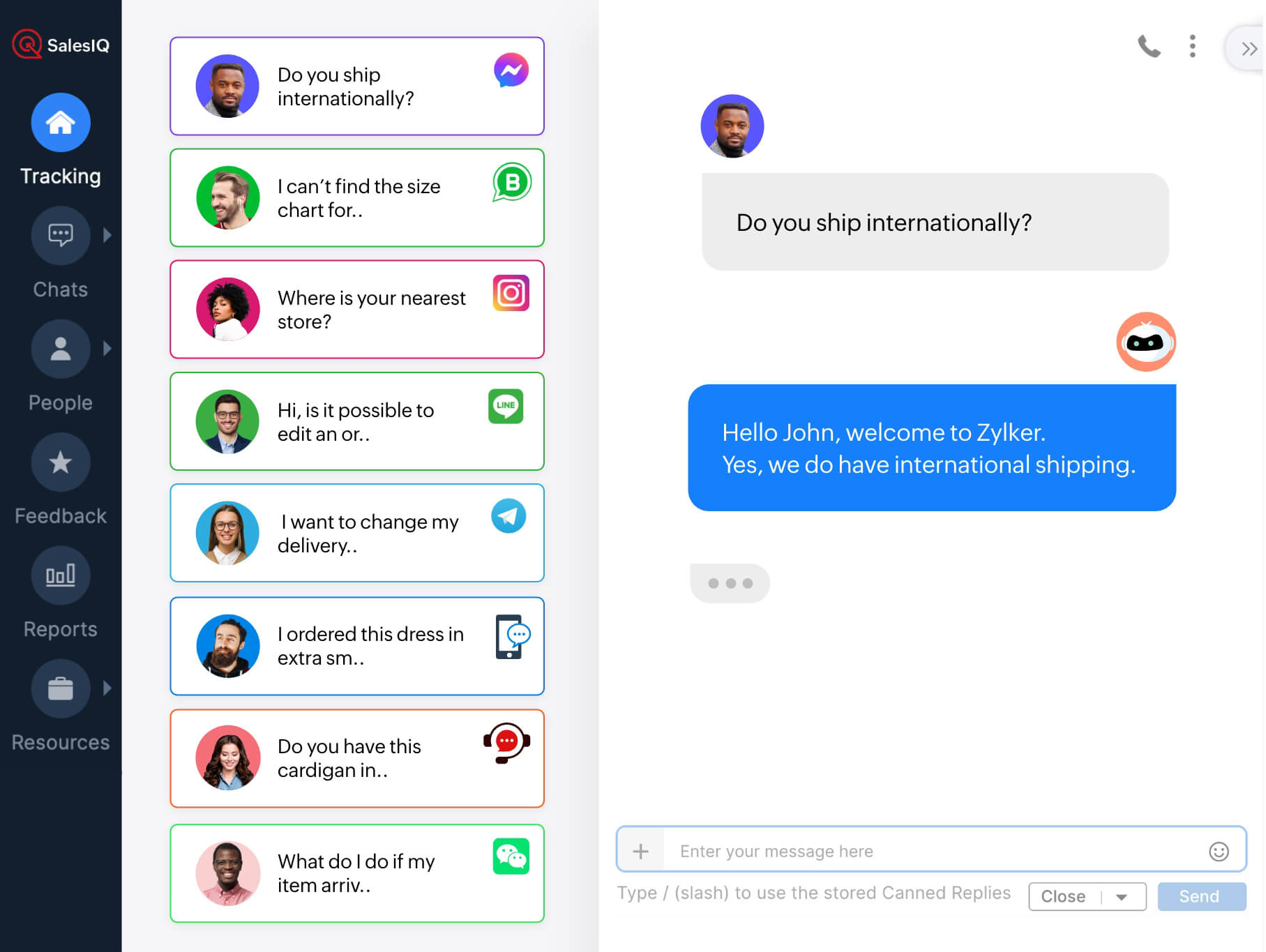 Automate your Facebook live chat support with chatbots
Scale your Facebook messenger live chat support to provide efficient 24/7 assistance to customers without any additional expenditure on HR or technology. Deploy custom chatbots to handle customer queries on Facebook using our advanced chatbot builder, Zobot.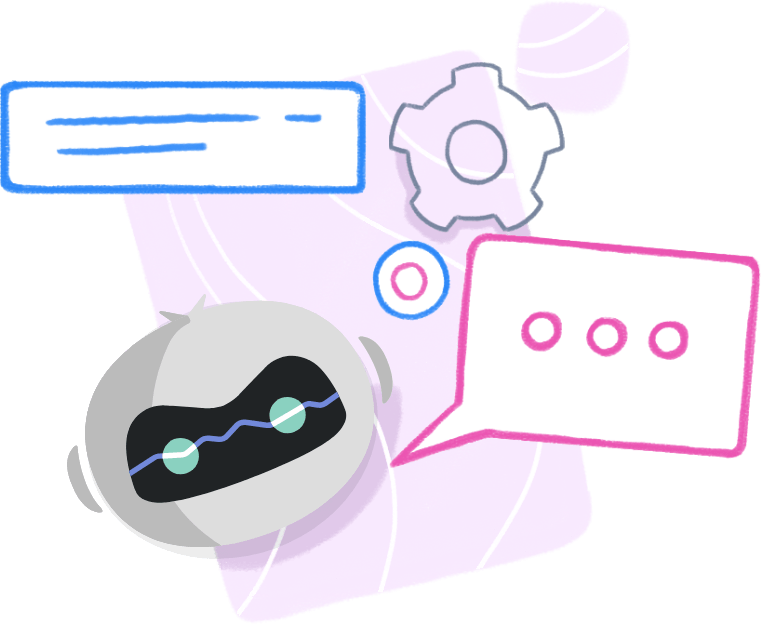 Route incoming chats for better efficiency
Direct incoming messages from your Facebook page to the live chat agents best suited to answer the inquiry, making your Facebook customer service live chat operation as seamless as possible.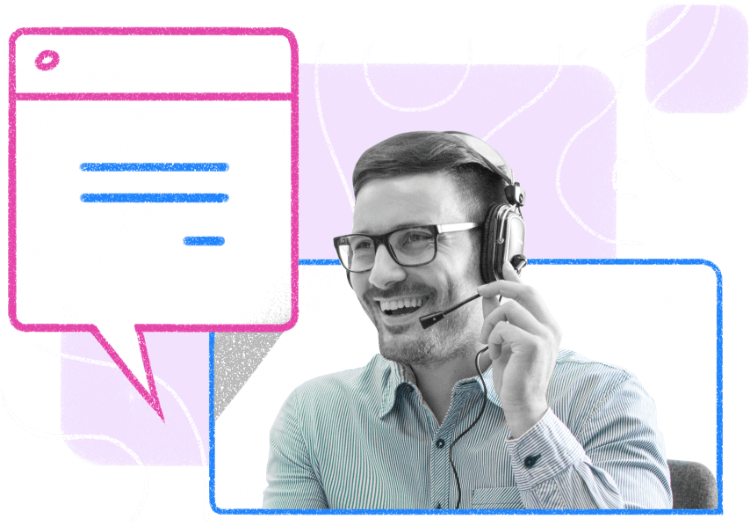 Never miss an opportunity
Stay connected at any time and from anywhere using our live chat apps available for Android and iOS devices. Get live notifications whenever you receive a Facebook live chat message.
Connect your Facebook live chat with all your apps
Improve real-time Facebook customer service live chat conversations on order updates, refunds, and more by syncing your payment, order management, or CRM data with SalesIQ using data and action widgets.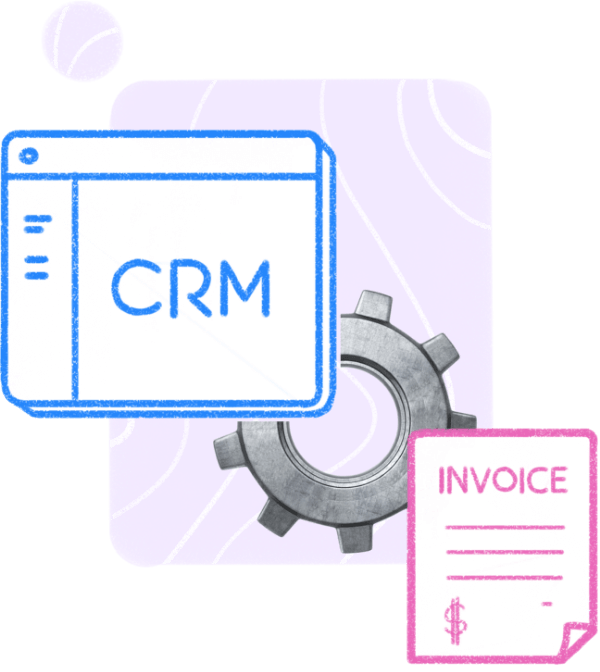 Here are the answers to some common questions asked about Facebook Messenger live chat integration.
Facebook Messenger vs live chat — Which one should you use?
Facebook Messenger

Live chat

Your customer receives your responses to their queries even when they're not online.

Your customer has to be on your website to receive your response to their query.

Your customers need to have a Facebook account to reach out to you via Facebook Messenger.

Your prospects and customers can reach out for help from wherever they're at on the website or mobile app.

Being the leading social media app, Facebook—and therefore Facebook Messenger—helps you cater to a bigger audience.

The audience you can target using live chat on your website depends solely on your traffic generation strategies.

It's cumbersome to give multiple live chat agents access to your Facebook business account.

All your agents can attend incoming chat requests without any hassle or privacy issues. Chat requests can also be routed to the best person suited to answer them.

Facebook Messenger on its own allows very little automation.

Live chat software comes with a wide array of automation options like chatbots, proactive chat triggers, push notifications, and more.

It's not possible to store the details of people who reach out to you via Facebook Messenger unless you plug in a third-party tool.

Contacts who reach out to you through your website and mobile app live chat can be stored in your live chat software.
Both Facebook Messenger and live chat have a host of benefits and limitations. By connecting your Facebook business account to live chat, you get the best of both.
What are the benefits of integrating Facebook Messenger with live chat software?
By integrating Facebook Messenger with your live chat software, you make the best of both these mediums of customer communication.
Facebook Messenger live chat helps you reach customers where they are.
Customers don't have to be online to receive your messages.
No messages fall through the cracks, because you get notified in your live chat app every time a customer reaches out on Facebook Messenger.
Incoming Facebook customer service live chat messages can be routed to the agents best suited to answer them.
You can set up custom chatbots to automate your Facebook live chat query resolution.
By connecting Facebook Messenger to your live chat, you can tag conversations for future reference.
Prospects who reach out to you through Facebook Messenger aren't lost as they're stored in your live chat software.
By integrating your live chat software with your CRM, helpdesk software, and other databases, you can retrieve necessary information during Facebook Messenger live chat
conversations and also push data received through chat sessions back to your databases.
How do I connect Facebook Messenger and live chat software?
Setting up the Facebook Messenger channel on your SalesIQ account is simple and instantaneous. All it takes is a few clicks! Check out our integration guide to learn how connect with your Facebook users directly from SalesIQ.