Beyond analytics
You know your email campaign delivery rate, open rate, and click rate. But what happens after the click? SalesIQ stores all of this data for future review and analysis.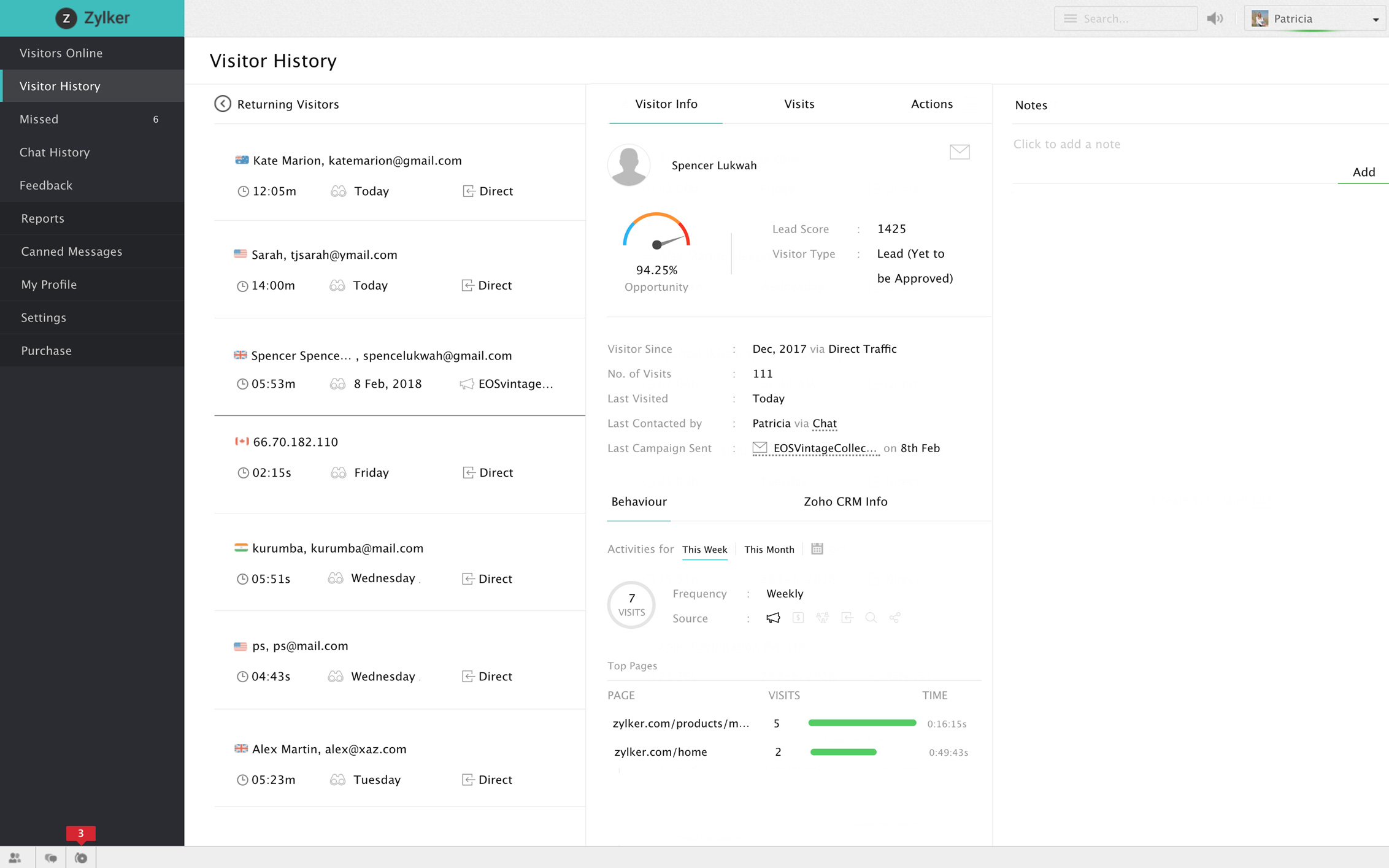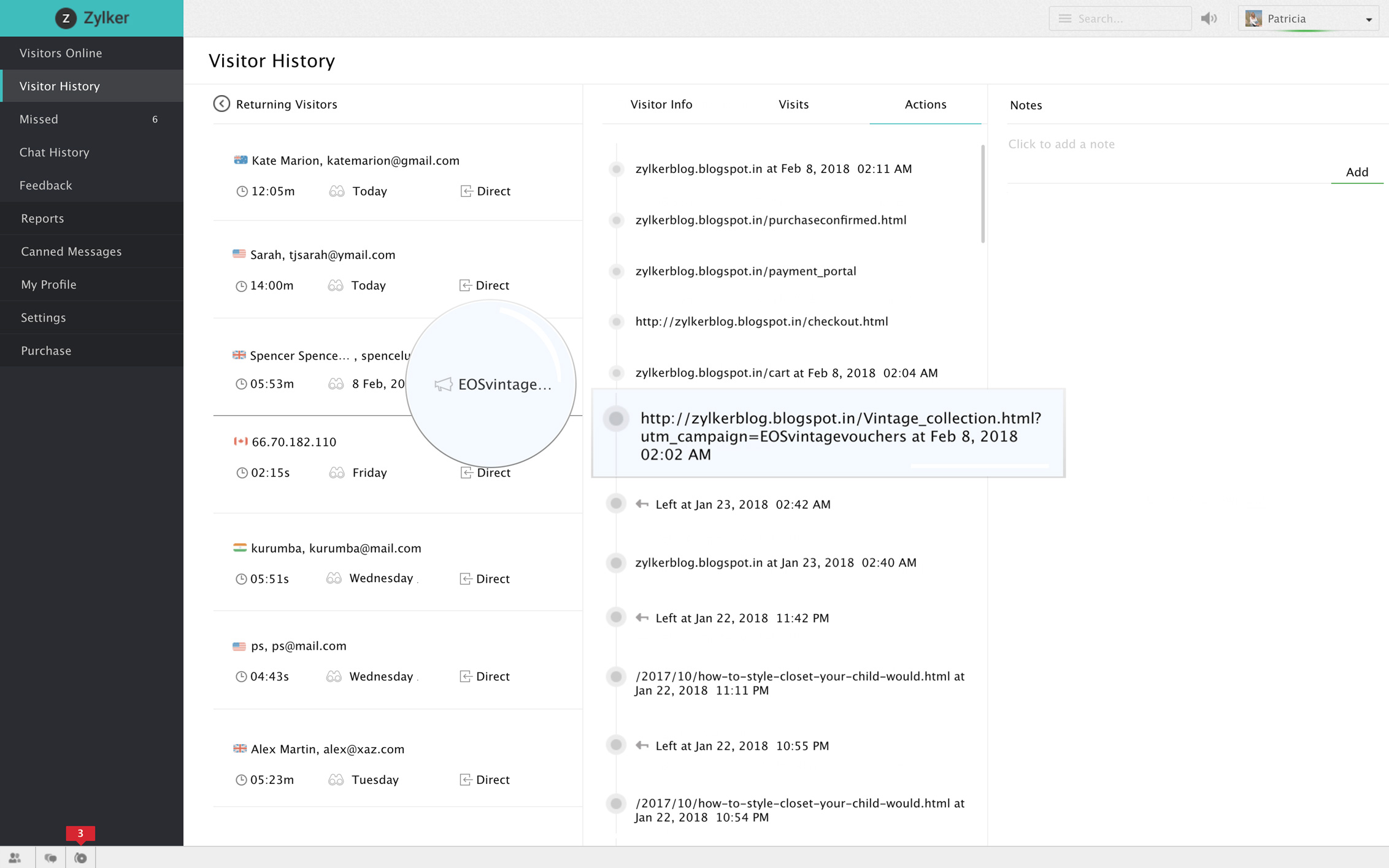 Automate website engagement
Set intelligent chat triggers, score and prioritize leads, and route visitors to designated agents, all based on campaign data.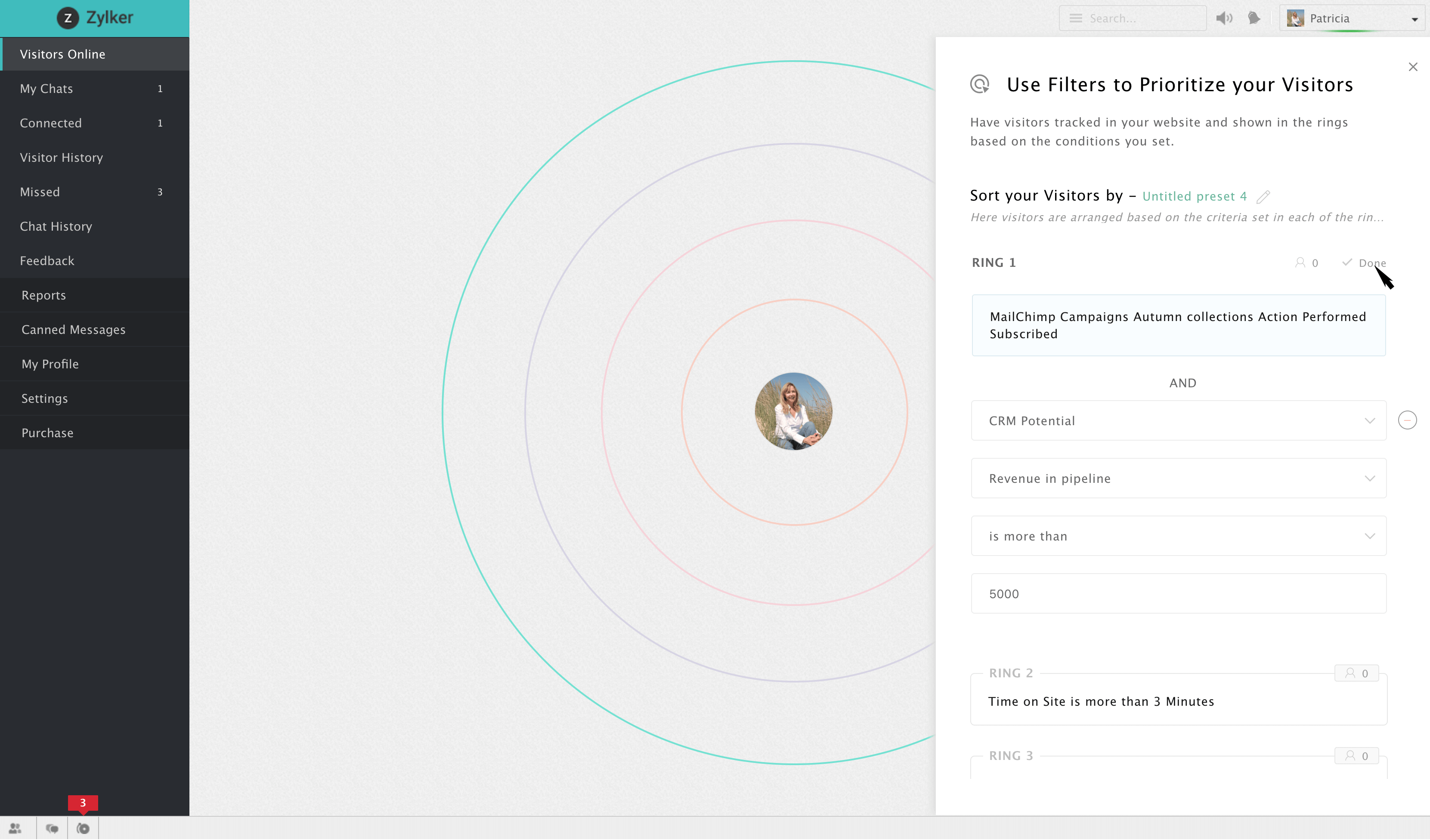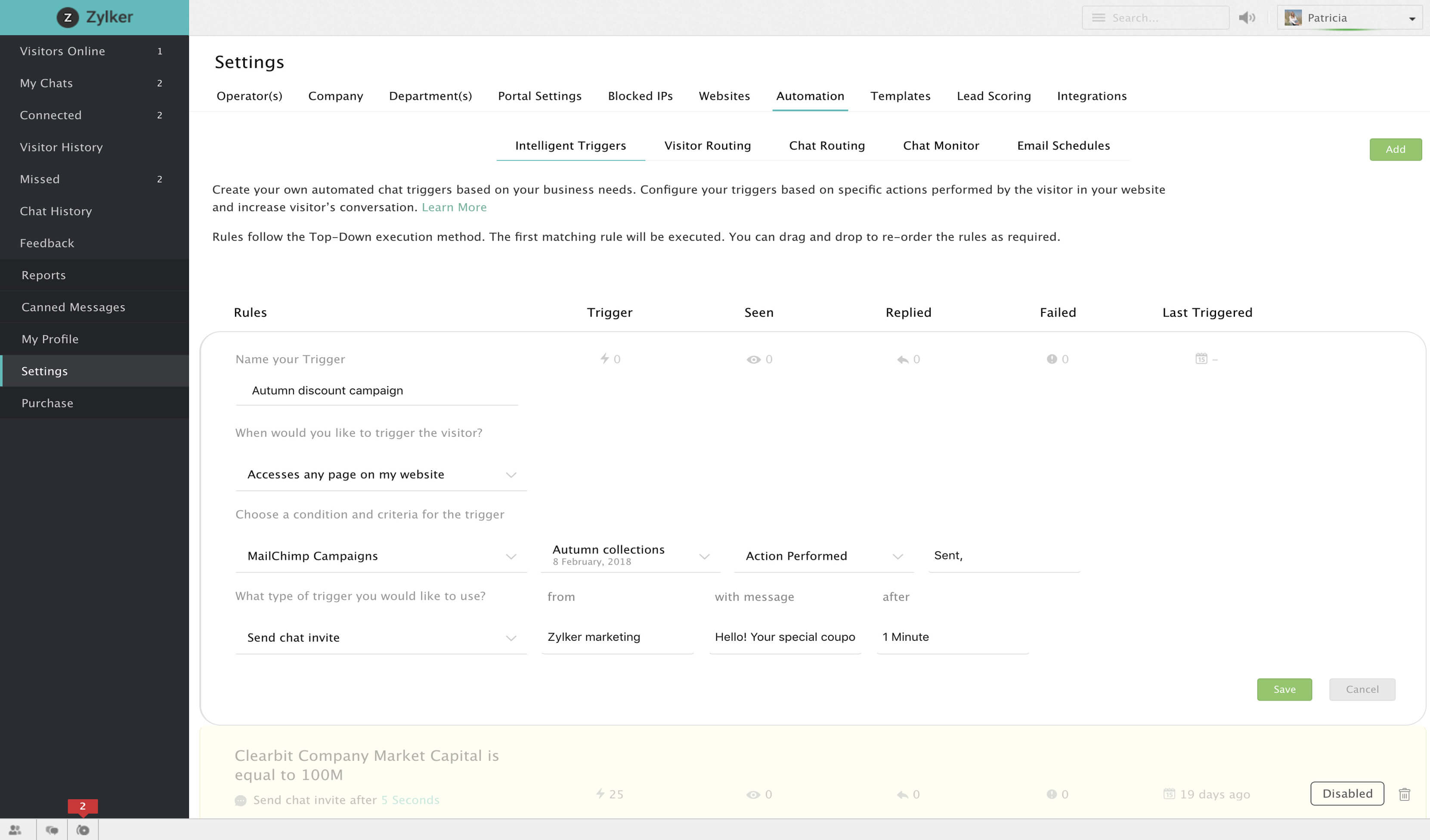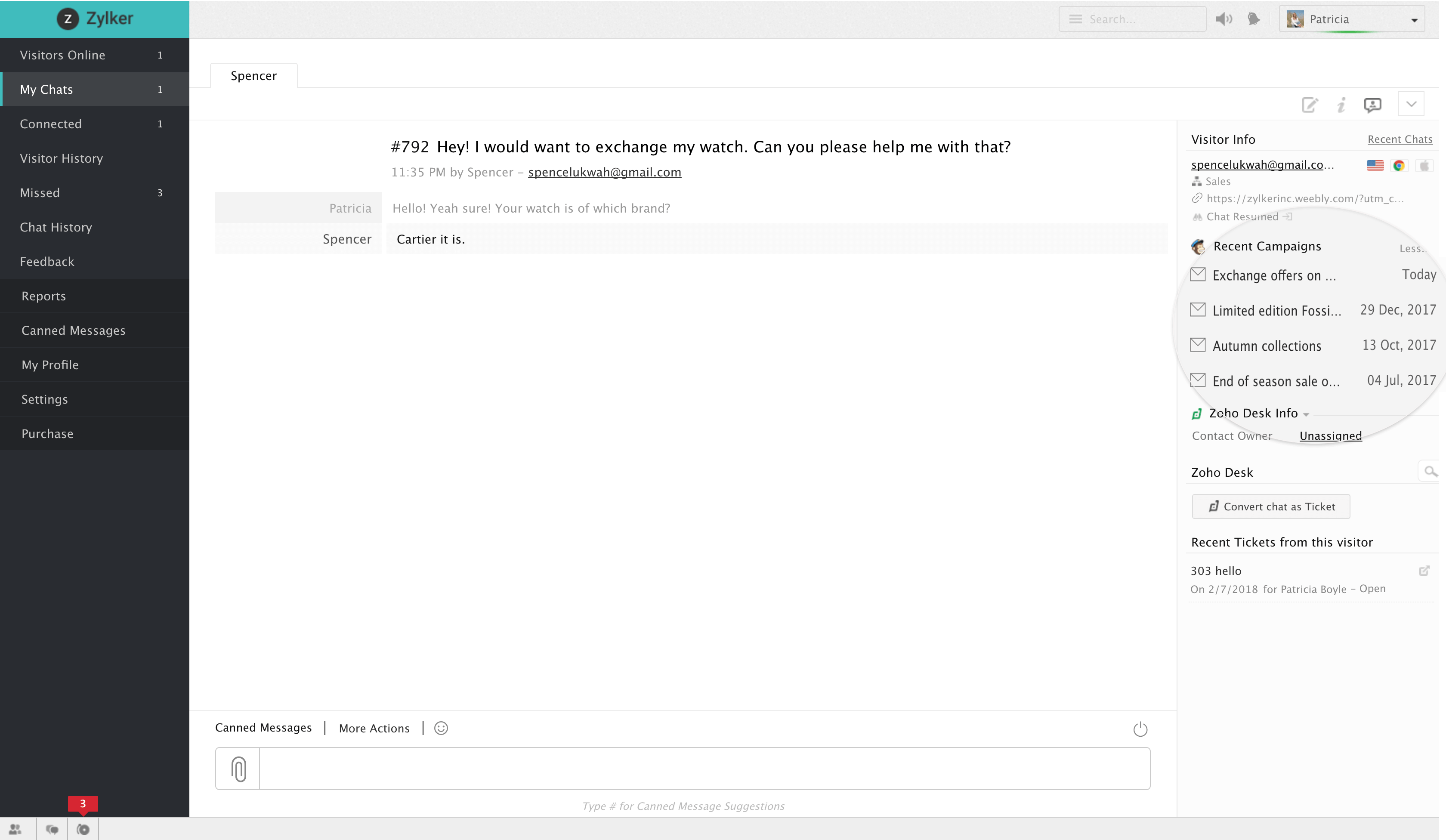 Convenient contact for customers
How often do you get responses to your sales emails? Have you wondered why customers aren't motivated to respond? Simply put, emails can be boring. Add a live chat signature to your email campaigns and make it easy for customers to connect with you.