Why do you need a live chat plugin for your WordPress website?
Smoother website experience
Efficient lead generation
Minimized purchase friction
Increased revenue per user
Better retention with live support
What makes SalesIQ's WordPress live chat plugin your best choice?
*The free plan has limited features. Check our pricing comparison for more details.
Join our growing list of customers working wonders with Zoho SalesIQ
Everything you need to effectively engage your website visitors
What does our WordPress live chat plugin do for you?
Know who's on your website in real time
View all your WordPress website visitors sorted into priority rings based on your own criteria, along with detailed information like location, actions, time spent, and more in the visitor tracking dashboard.
SalesIQ also categorizes your visitors as leads and contacts based on their stage in the buyer's journey, and even identifies and groups corporate leads by company.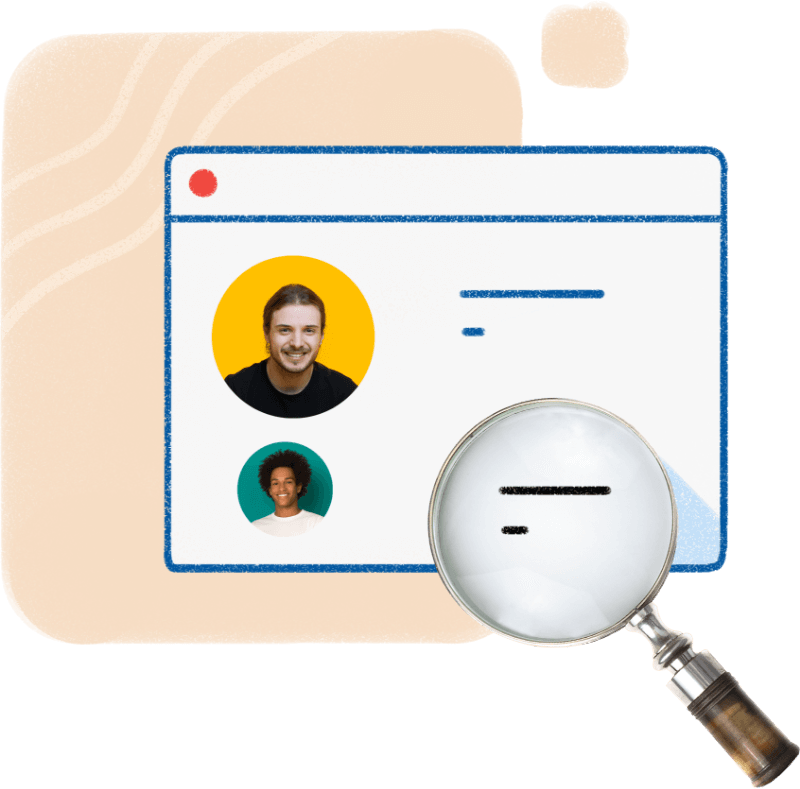 Keep all of the context for your live chat right at your fingertips
Get complete data on your leads—their organization, industry, company size, social media profiles, and more—with AI-powered profile enrichment. You can also connect third-party enrichment tools like Leadberry and Clearbit.
View your prospects' detailed website footprint along with timestamps so you know what they're interested in. Zoho SalesIQ's WordPress chat plugin also enables fast customer assistance by showing the visitor chat history, as well as their device, OS, and browser details.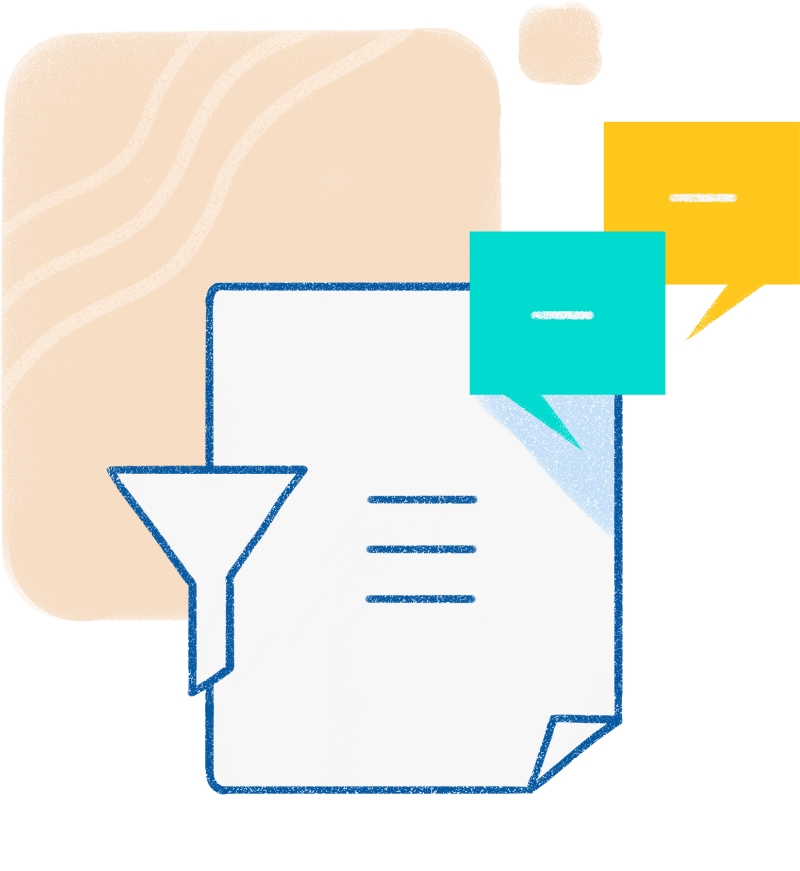 Trigger a live chat based on your visitors' behavior
Increase conversions by nudging your site visitors in the right direction. Set up smart chat trigger rules based on your visitors' activity to proactively engage them without being intrusive.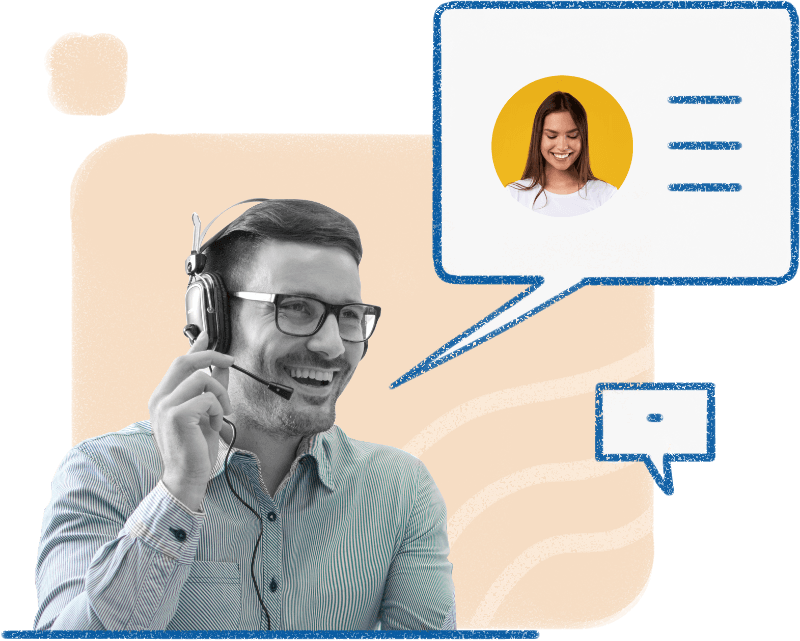 Let your digital sidekick handle routine chats
Don't have the workforce to handle the huge influx of chats associated with adding live chat to your WordPress website? Let our advanced chatbot builder lend you a hand.
Codeless bot builder
Set up a customized chatbot on your WordPress website using our no-code, drag-and-drop chatbot builder. All you need to do is create a bot flow with prebuilt blocks and add bot responses. If you do have coding expertise, you can even set up sophisticated workflows in your WordPress chatbot based on data from external applications.
Human-like AI bot
Zoho SalesIQ also includes an AI-driven chatbot—Answer Bot—that understands customer queries regardless of the terms used, responds using your knowledge base, and even engages in small talk just like a human, but without the fatigue.
Do more in less time with custom widgets
No more switching tabs to view customer data or schedule a demo during a chat session. Our custom widgets let you view data from all of your third-party tools—invoicing software, CRM, help desk software, and more—or perform actions like pushing details to a database, all from a single screen.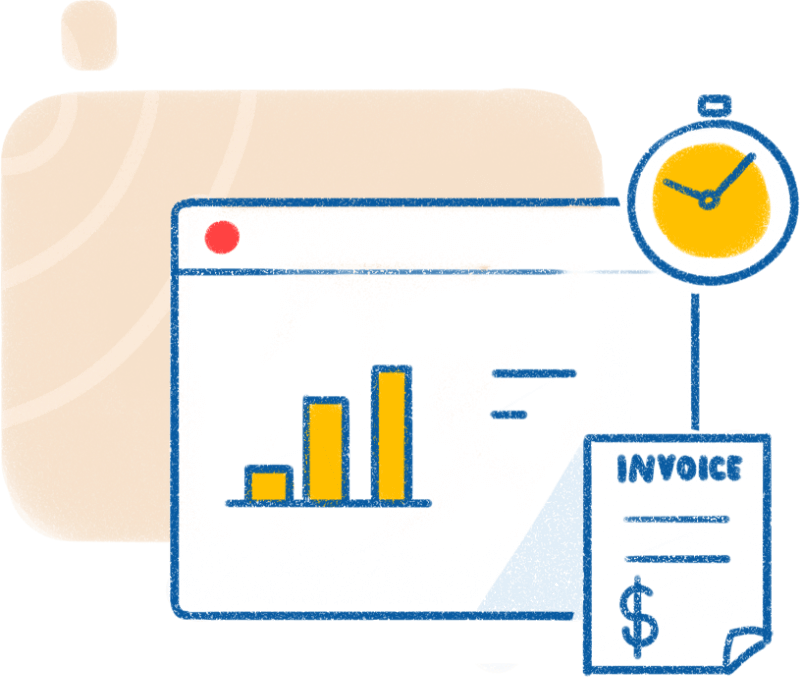 Protect your team with abuse management
The live chat plugin for WordPress lets you help customers in real time, but it can also let in cyberbullies. We have a solution for that.
Set up a profanity library with terms you deem inappropriate. Whenever these come up in a WordPress website live chat, they're masked and the chat is automatically closed.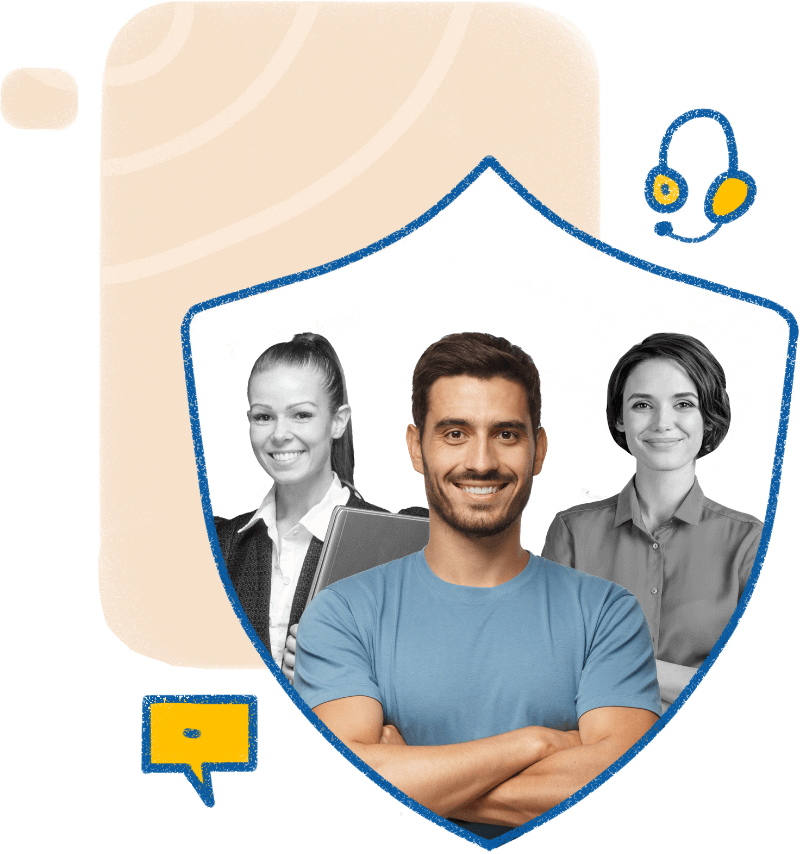 Connect SalesIQ with your entire tech-stack
Learn more

 
Gather feedback for improved service
Nothing shows your customers you care like getting their feedback and acting on it. Display a post-chat feedback banner to learn your customers' thoughts on your assistance to iron out any flaws.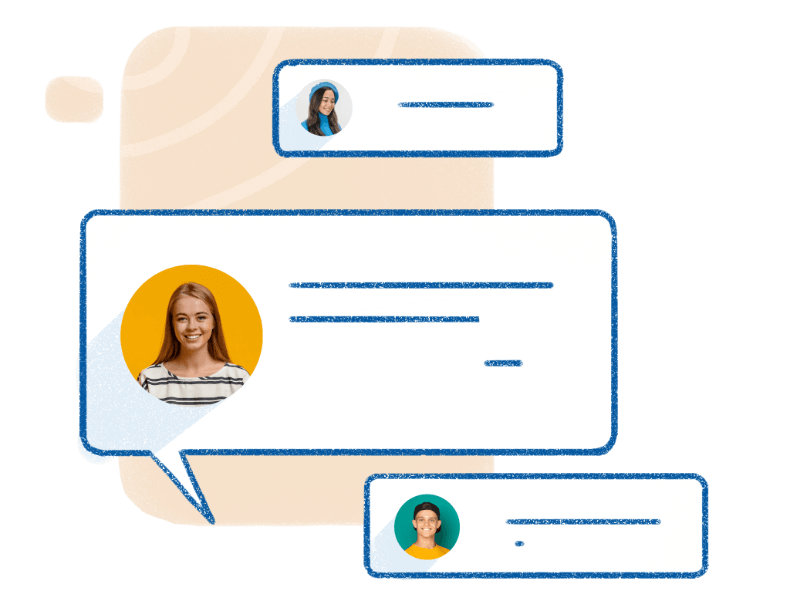 Stay in the know even when you're away
Keep all of SalesIQ's features at your fingertips when you're on the go with our agent mobile app, available for Android and iOS.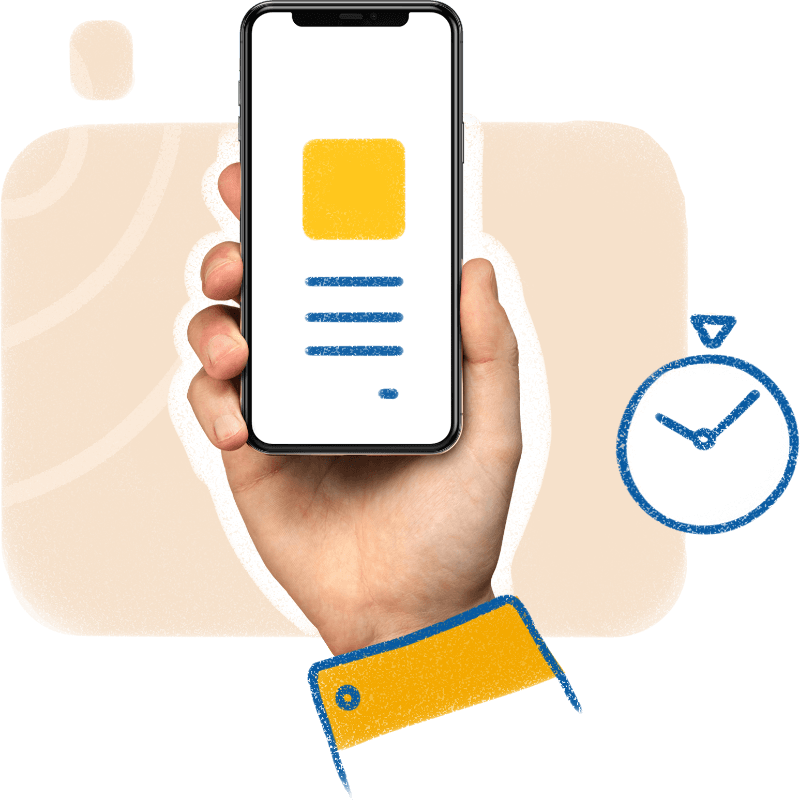 Stay GDPR-ready
Automatically display an implicit tracking banner or an opt-out banner on your website, add a consent button in your chat window, password protect any file, and mask any personally identifiable information (PII) shared on your WordPress live chat.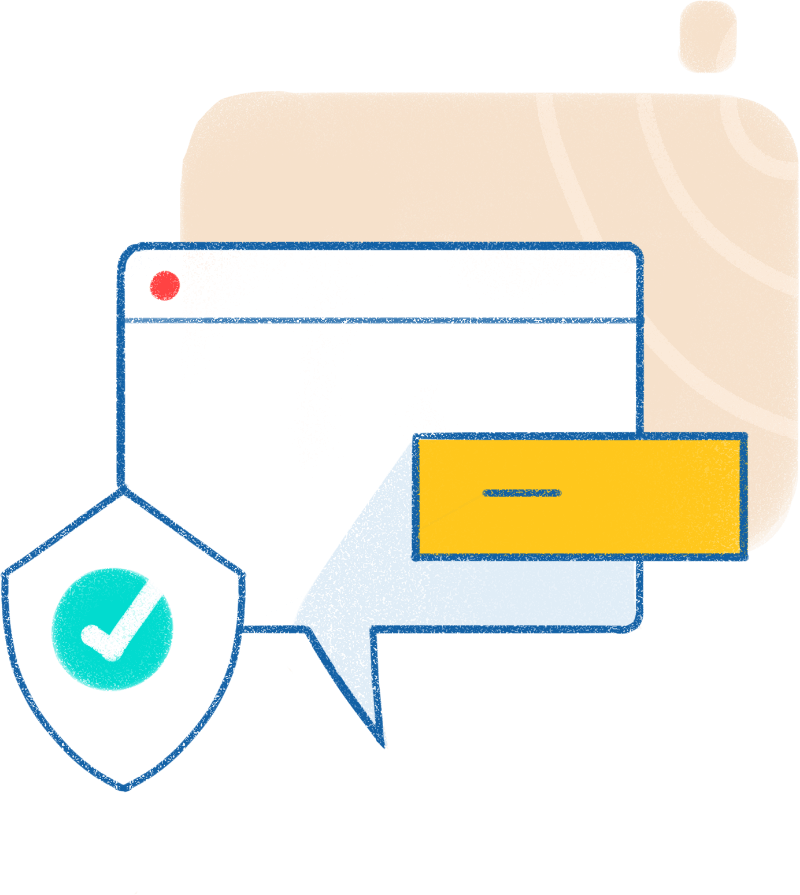 How does the WordPress live chat plugin work?
Download the plugin
Configure and customize your chat widget
Manage chats from your SalesIQ dashboard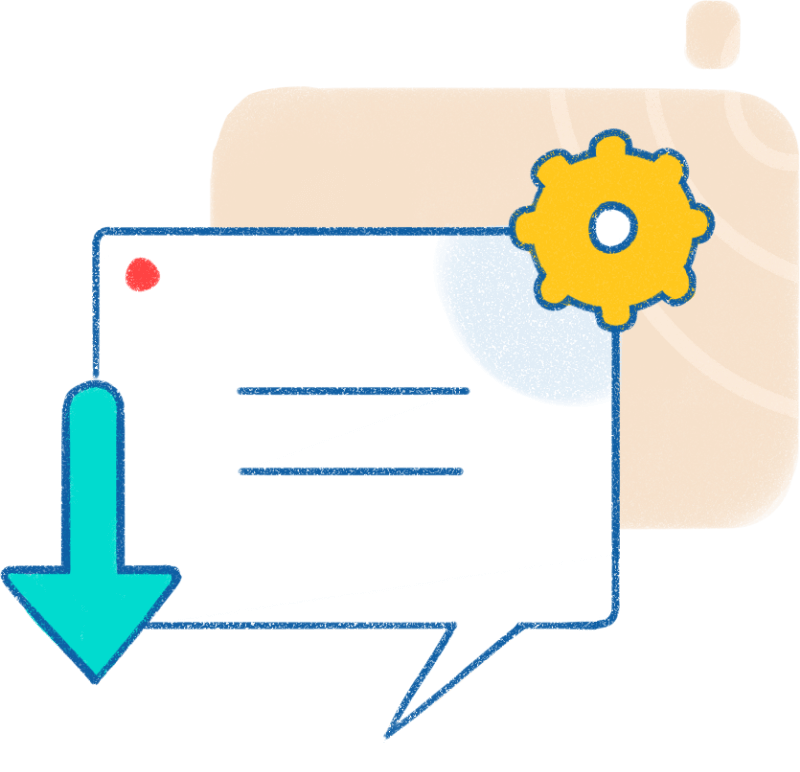 What does our WordPress live chat plugin do for your visitors?
Frequently asked questions?
What is a WordPress live chat plugin?
A WordPress live chat plugin is a piece of software that helps you add a live chat widget to your WordPress website without any programming. This allows your website visitors to reach out to you whenever they need assistance, and your agents can respond in real time or even proactively connect with website visitors.
Why do businesses need a WordPress live chat plugin?
Your website is the face of your business and your first point of contact with your target audience. So it's imperative that your website includes a medium for your visitors to reach out to you with any questions they have. Because it's a real-time communication mode, live chat is the best option for this. The best way to add live chat to your WordPress website is to use a WordPress live chat plugin.
How do you choose the best live chat plugin for your WordPress website?
Apart from looking for features you need based on your business function, here are some factors you need to consider when choosing a live chat plugin for your WordPress website:
It should be compatible with the latest version of WordPress.
The WordPress live chat plugin should be easy to set up and use.
The live chat widget on your website should be customizable to match your website and branding.
It should not affect your website performance in any way.
Your WordPress chat plugin should fall within your budget.
It should be easy to integrate with all of your customer databases and software.
Is SalesIQ's live chat plugin for WordPress free to use?
Yes, SalesIQ offers a forever free plan with limited features, under which you can add up to three operators. You can also sign up for a 15-day free trial of our enterprise plan to test out everything SalesIQ has to offer.