Save time with ready-made replies
Build a text repository of frequently used phrases, answers, links, and more that you can access instantly with a slash command/key in your live chat window.Personalize your replies to each visitor using dynamic responses. You can choose to make these responses available to your team or just yourself, use Tags to group them, and assign them to specific departments in your organization.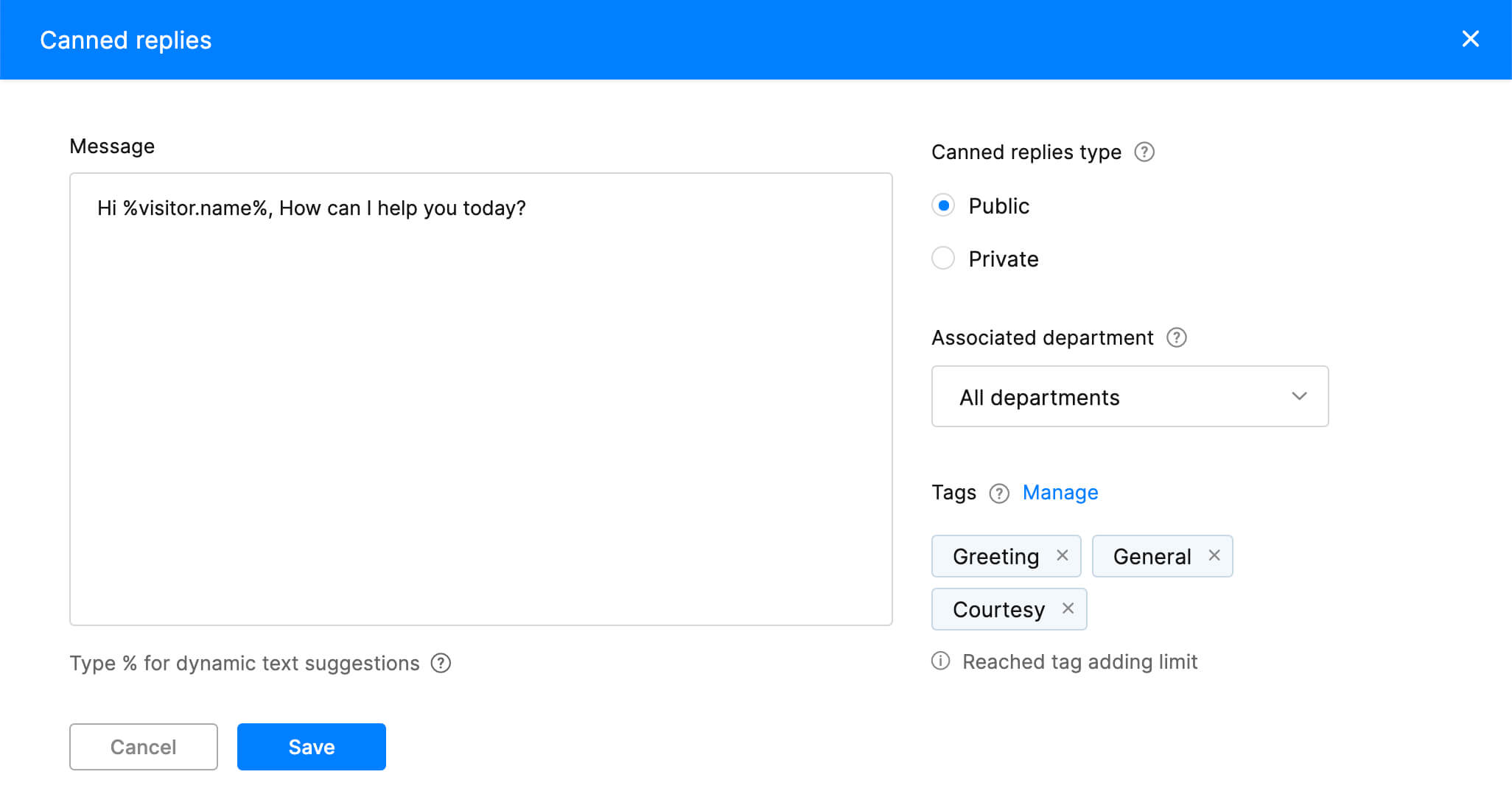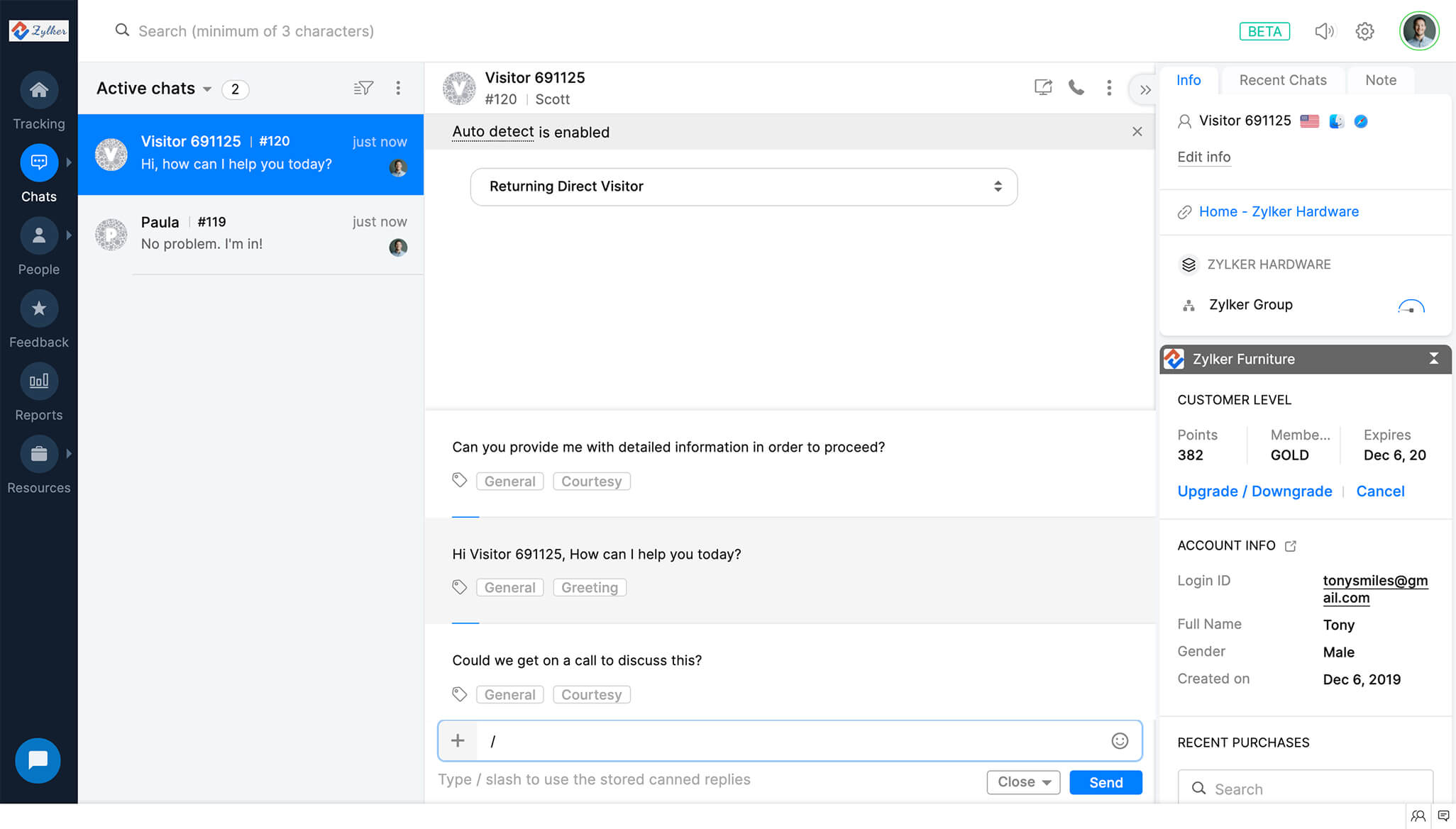 Curb the flow of repetitive questions
Save time by displaying FAQs with their answers on your live chat window when connected with a prospect or customer. You can also add or assign multiple versions of questions to a single answer or solution. Add this information to your database using SalesIQ's Resources module for your chatbots and operators to easily access it.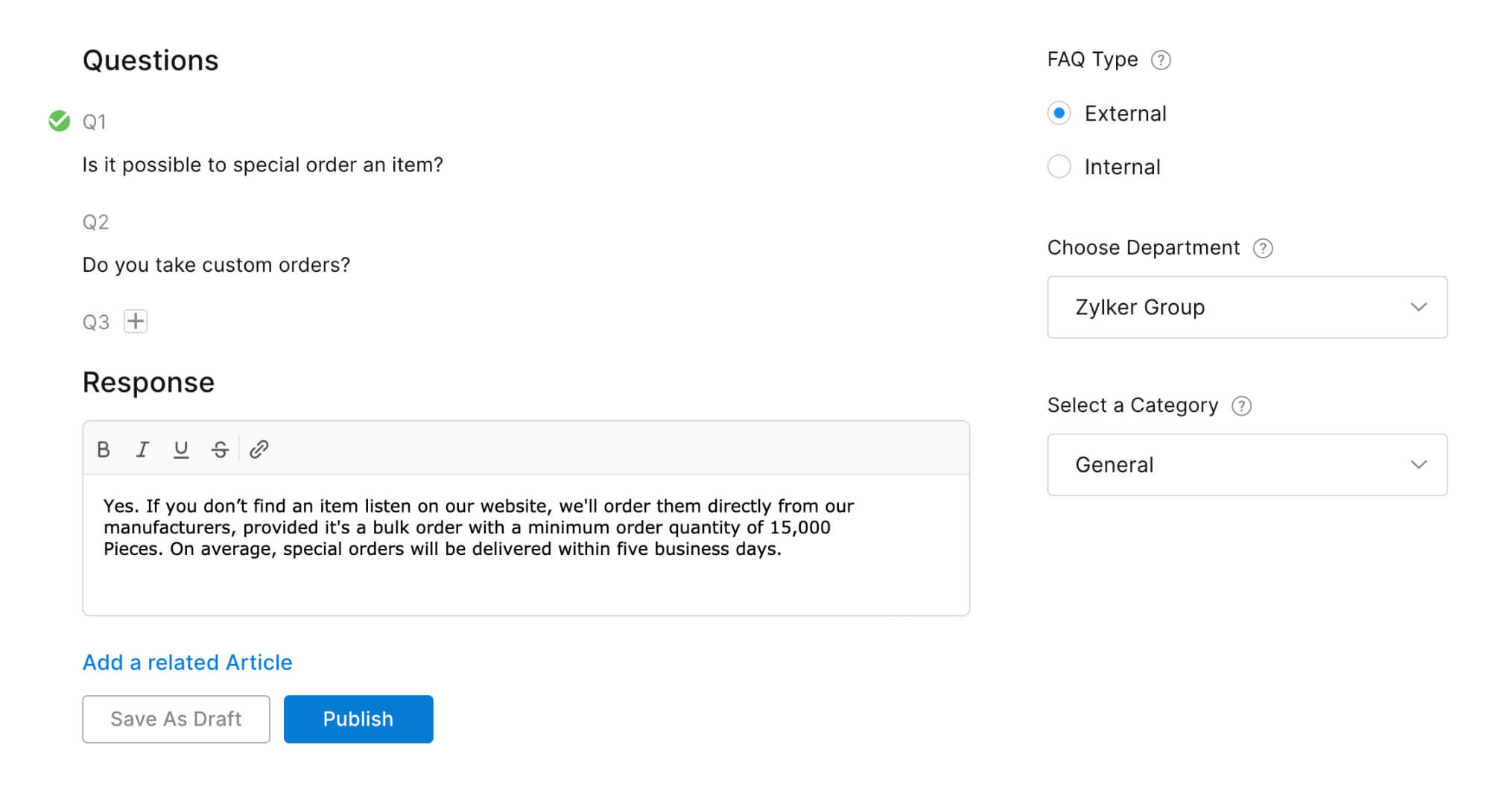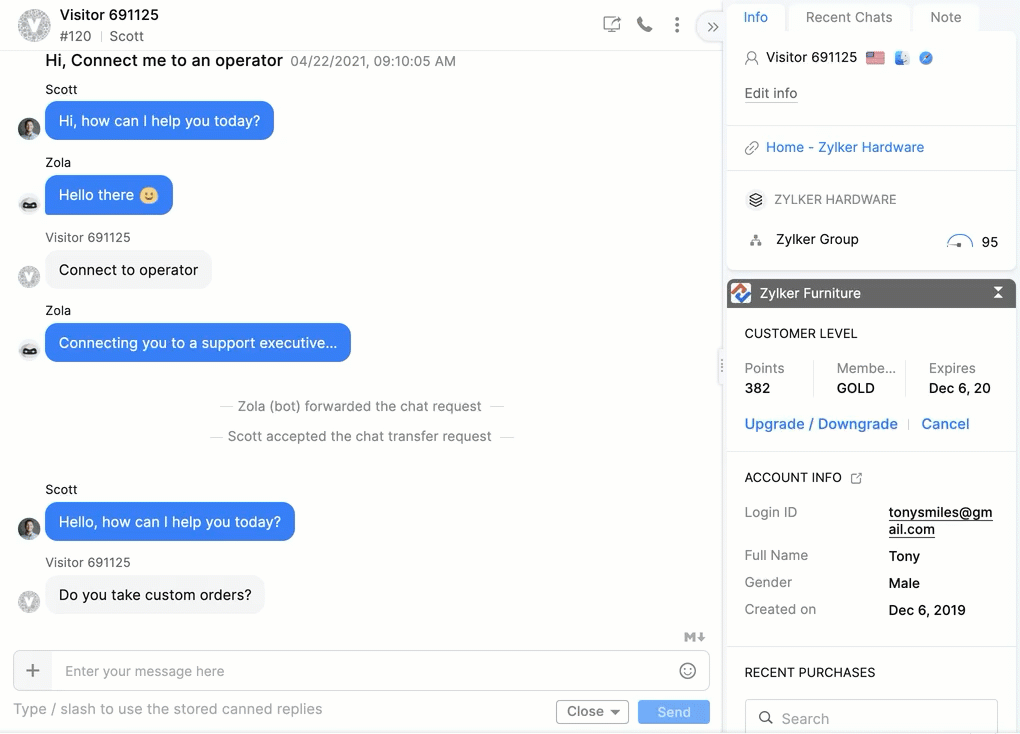 Share quick insights on your products
Compose any kind of content you wish to share with your audience, be it blogs, help docs, insider info, announcements, tech articles, and more, all from within SalesIQ. Make it instantly accessible for prospects and customers to search for and view right from the live chat window without having to wait for an agent to answer them. Your chatbots and operators can also share the content via links while engaging them in live chat.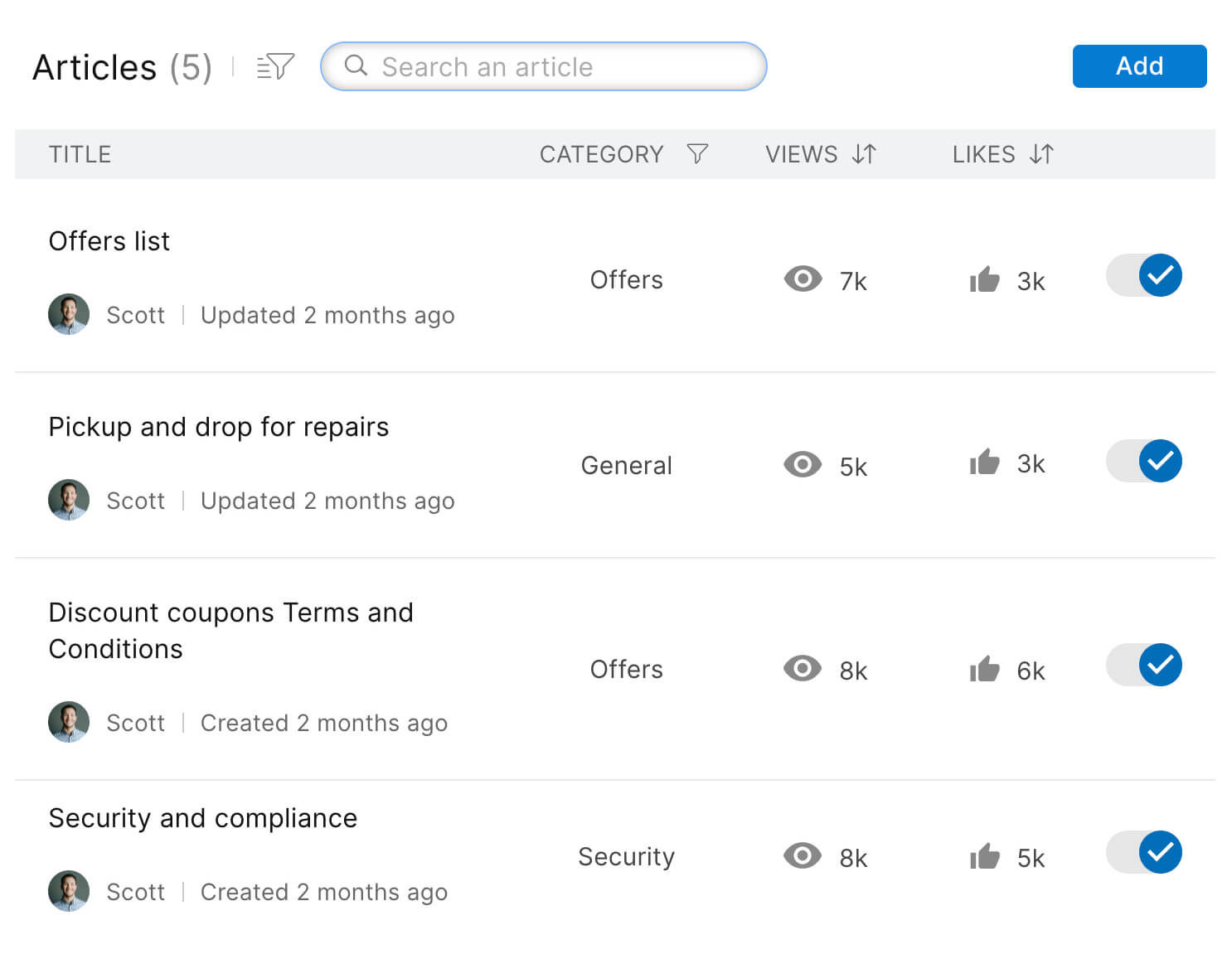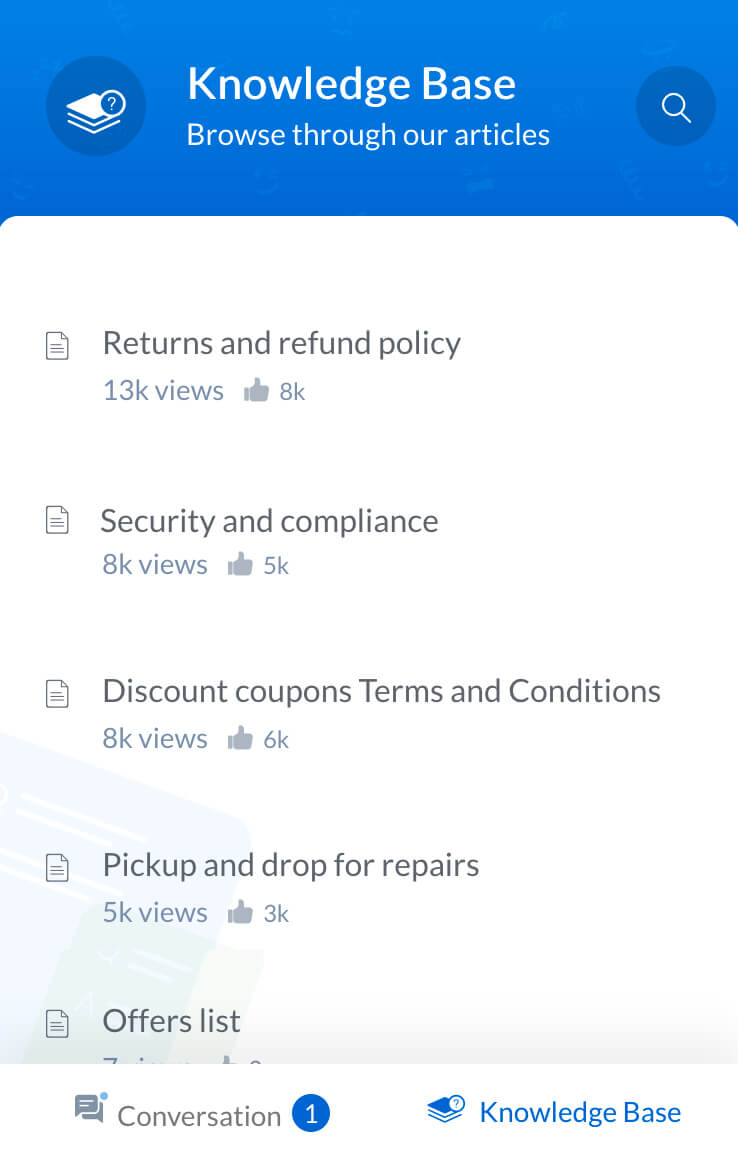 Make small talk using bots
Train your bots to be more amicable with Small Talk, which will save you time by automating routine customer chats. Put together different sets of engaging responses they can use to help connect better with prospects and customers.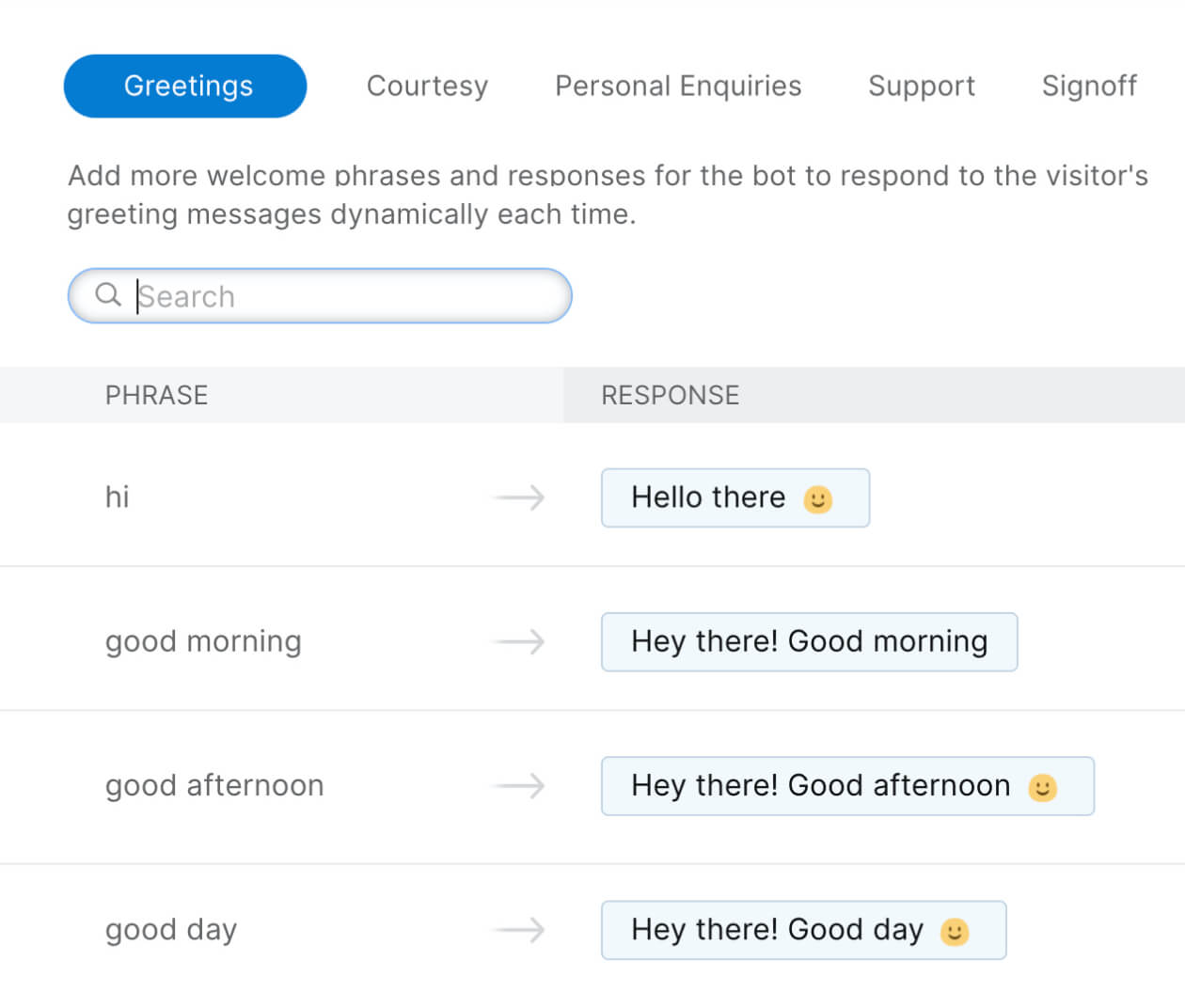 Help your bots talk business
Equip your bots to understand and respond to a wide range of business terms and jargon used by your prospects and customers by entering terms specific to your business—along with synonyms and similar or alternate words—into SalesIQ's Business Terms. This helps your bot respond to queries with relevant articles and FAQs when prompted.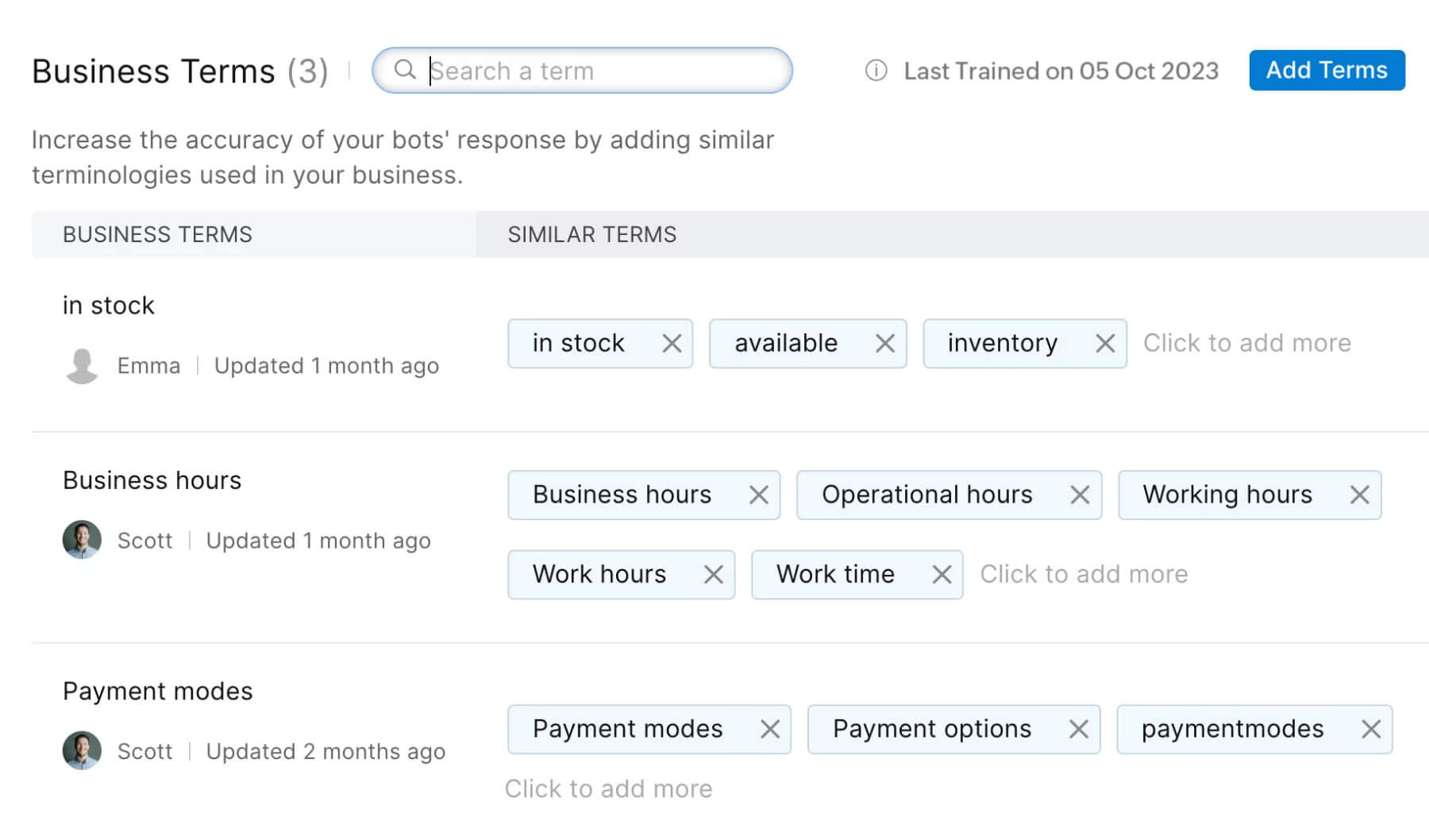 Auto-record unanswered questions
Automate your bots to keep track of all questions and queries that haven't been addressed by your team. Regroup and provide suitable answers, or even draft articles with the available data to cover those topics. Once done, your smart AI bots make use of the data in SalesIQ's Resources module to promptly respond to your prospects and customers without the need for any extra coding.