Why is Zoho SalesIQ one of the best alternatives to Intercom?
Over 450,000 businesses feel SalesIQ offers value for money right out of the box. You don't have to take our word for it. You can try it for yourself for free. And unlike Intercom, we don't need your credit card details unless you decide to subscribe to one of our paid plans. You will have to try it to believe why SalesIQ is the best intercom alternative!
Access multiple channels from one dashboard
With support for multiple Instant Messaging channels including Whatsapp, Instagram, Telegram, and FB Messenger, prospects and customers can instantly reach you right from their favorite apps, eliminating queues and increasing customer satisfaction.
Protect your agents
Profanity management keeps the conversations clean and professional. You can mask or restrict terms in the profanity library to protect your agents from verbal abuse.
Stay connected on the go
You don't have to be glued to your chair to engage with customers on your website. Our agent mobile app keeps you notified of all live visitors, chats, and calls, so you never miss out on an opportunity.
Add life to your mobile app
Give your mobile app a human touch with Mobilisten, our in-app chat support for iOS and Android. This in-app chat lets you engage with your app users in real time and retarget them with personalized push notifications.
Go easy on your wallet
Our pricing model is as simple as it gets - no complications! Businesses just starting out can use Zoho SalesIQ for free. For others, we offer a paid version that is economically priced at /agent/month. /agent/month. This makes SalesIQ the most cost effective and reliable option of all the other Intercom alternatives.
Unlock possibilities with Autopilot
Autopilot helps you combine the capabilities of Answer Bot, our AI-driven chatbot with Zobot, our guided chatbot building platform . Make your business excel in all the three major business functions - sales, marketing and support - by unleashing the true power of your chatbot.
Here are some more reasons why Zoho SalesIQ is a great Intercom live chat alternative:
Features

SalesIQ

Pricing starts at

/agent/month (Basic) $74/month(Starter)

Customer Support

Audio calling

(Built-in) (Third party)

Reopen conversation

Voice notes

File sharing

Screen sharing

(Built-in) (Third party)

Agent Support

Chat routing

Live translate

Call recording

CSV export

Internal notes

Abusive content management

Block IP

Company profile enrichment

(Powered by Zia) (Powered by Clearbit)

Knowledge base

Widgets

Visitor routing

Third party messaging app integration

Agent-to-agent chat

Customer Engagement

Triggers

Chatbots

Codeless bot

Answer bot

Visitor Tracking

Lead scoring

Live tracking

Mobile SDK

Push notifications

Android

iOS

Cross-platform support

Tracking

(Device permissions, screen resolution, storage, and much more) (Limited)

Customization

(Create your own UI) (Limited)

Multi-device sync

Multilingual support

(28 languages) (Limited)

Bots

(Advanced AI-powered bots) (Limited)

Integration

(Rich integrations) (Limited)

Mobile App

Android

iOS

Security

GDPR Compliance
What our customers say?
Our website is very interactive for designing clothing online and that comes with a number of questions that customers have. So we can jump right in their design experience with Zoho SalesIQ and answer questions and create value for them on the fly. It is incredibly strong and powerful for bringing new customers on.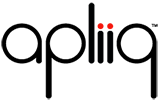 Save more than 40% with the best Intercom live chat alternative
Sign up for free