Visitor's Feedback
Table of Contents
Feedback View
The feedback view, accessible by clicking Feedback on the left-hand navigation below the Visitors module, lets you see how your chat support operation is performing through the eyes of those they are supporting.
Exploring Your Visitors' Feedback
After you enter this view you will see your Zoho SalesIQ's most recent visitor-submitted feedback.
You can see the name and e-mail address of the visitor who left each piece of feedback, the comments they left (if any) and the time they submitted it, and the agent who they chatted with along with their visitor's rating.
Visitors rate agents' performances by stars, on a scale of one (poor) to five (excellent) stars.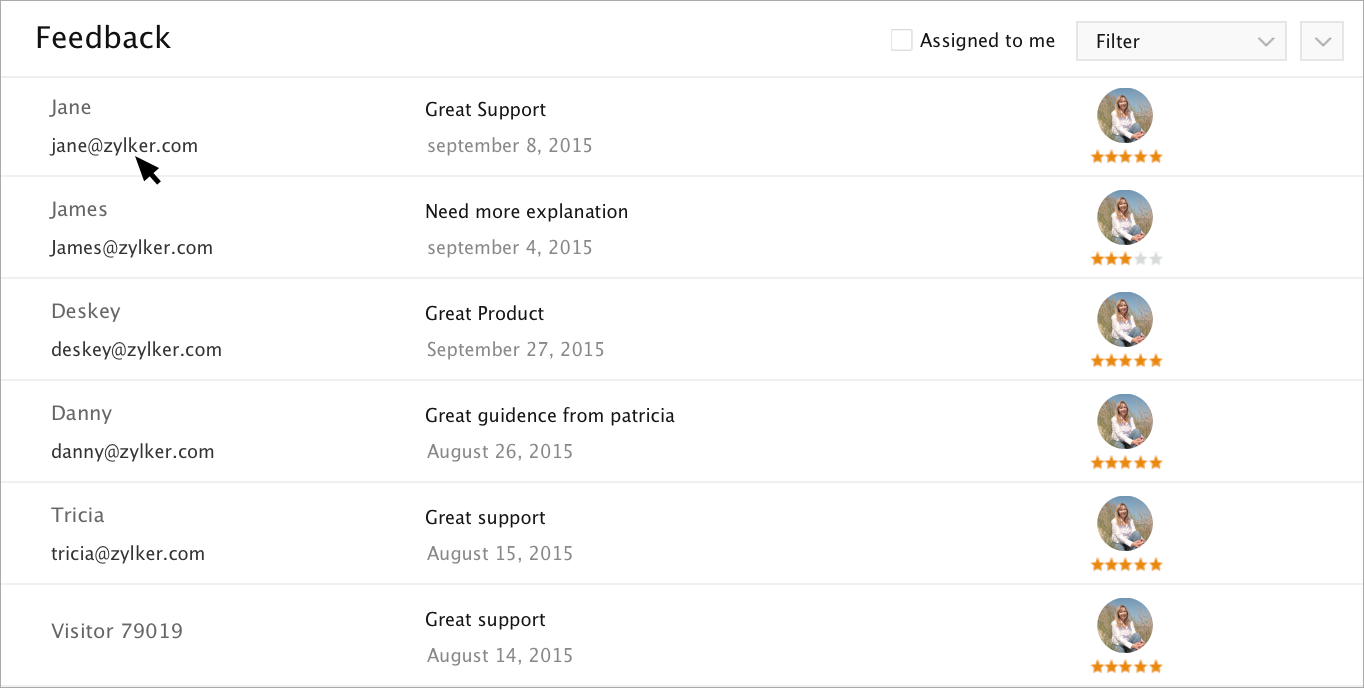 Filtering Your Feedback
By clicking the filter drop-down menu at the top-right, it is easy to filter your feedback. You can filter by date, to see how your agents performed on a certain day, week, month, etc. Or filter by a particular agent to see only their feedback. Even filter by rating—to see what are the common factors of all your 5-star rated chats.
The Detailed Feedback View
If you want to explore a particular chat in detail, say to discover how an agent scored so high with a customer, click the visitor's name in the feedback view and a detailed view of the feedback and chat will slide out from the right.
In this area there are four sections: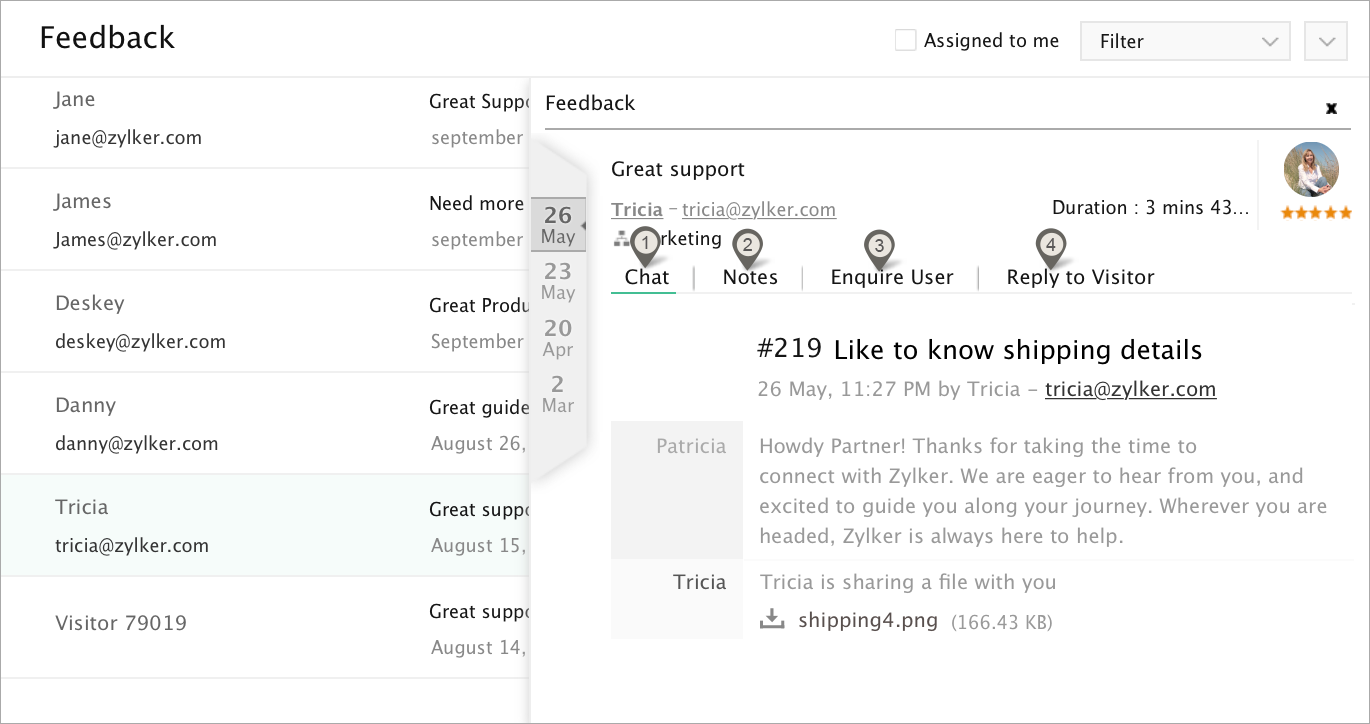 In the Chat section you can view the transcript of the chat and review. 

In the

Notes

section, you can view an operator's notes about the chat or customer.

The

Enquire Operator

section, allows you to send the operator a message about the chat—complimenting them on their great job, for example—and you can easily add an operator's supervisor to the message.

You can click on

Reply to Visitor

, to send a message to the visitor who left the feedback, thanking them for taking the time to rate their operator and leave a helpful comment. In one-click you can copy the message to the agent who chatted with them.
To go back to the original Feedback view, close the detailed view window by clicking the X at the top right. Or you can open another visitor's feedback into the detailed view by clicking their name from the column on the left.