Where do I edit the appearance and the input fields of the chat window?
Navigate to Websites -> your website name -> Live chat widget -> Chat window.
Here, you can customize the appearance of the chat window, change configurations, add/delete input fields and configure response messages.
Then, save the changes made.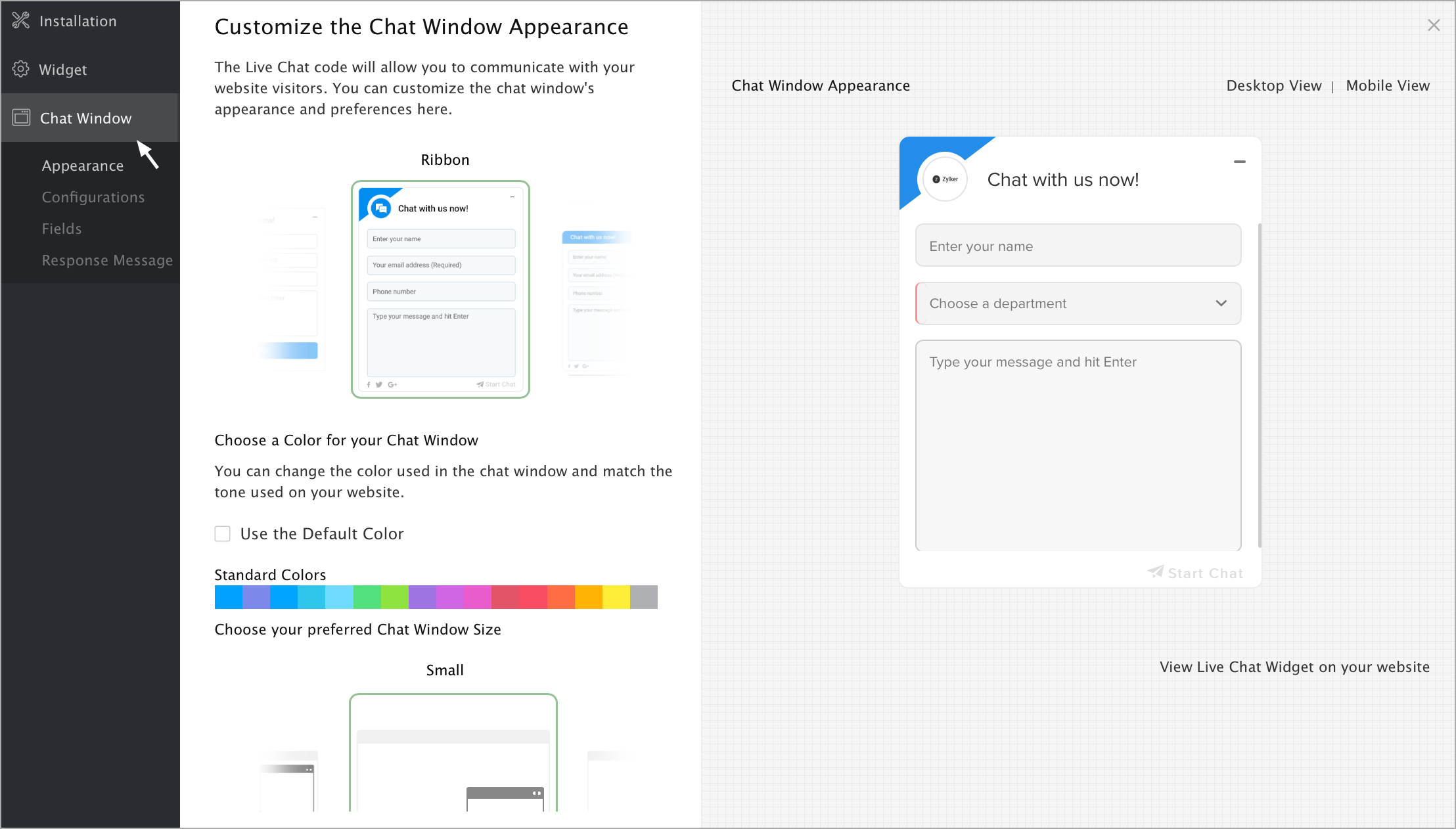 ​