How do I add my custom signature chat widget theme?
To include your custom designed images in your email signatures:
In the Add signature Live Chat to your Email page, enable the Upload your signature theme.
Upload the custom online and the offline images in their respective boxes.
click Update.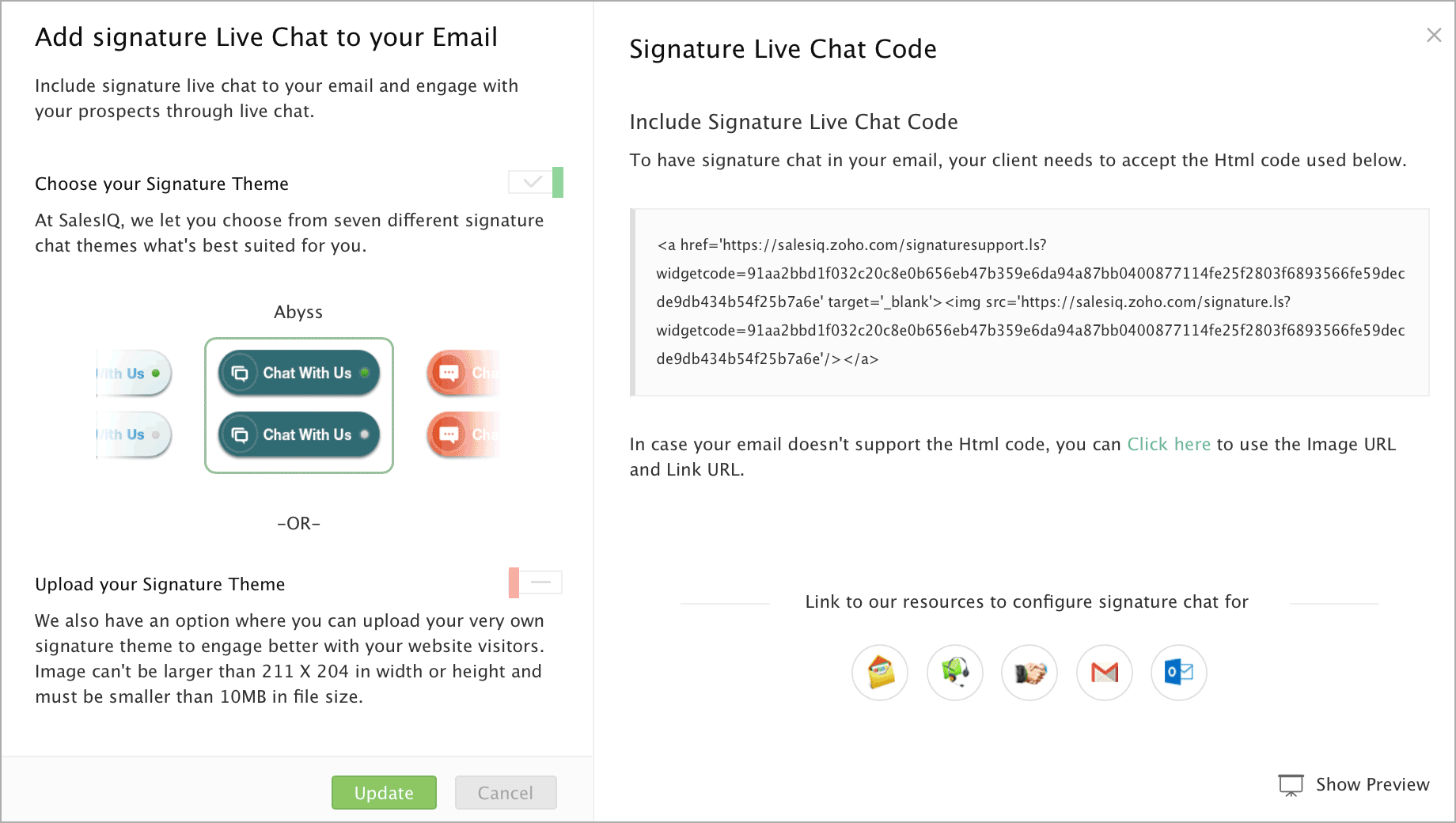 ​