How to change the availability status of other operators? (Only Admins)
Navigate to Settings > Operator(s).
Click on an operator whose availability status you wish to change.
Right beside the label - Operator availability status, you will find a drop box.
You can choose a status and it will be auto updated immediately in the particular operator's profile.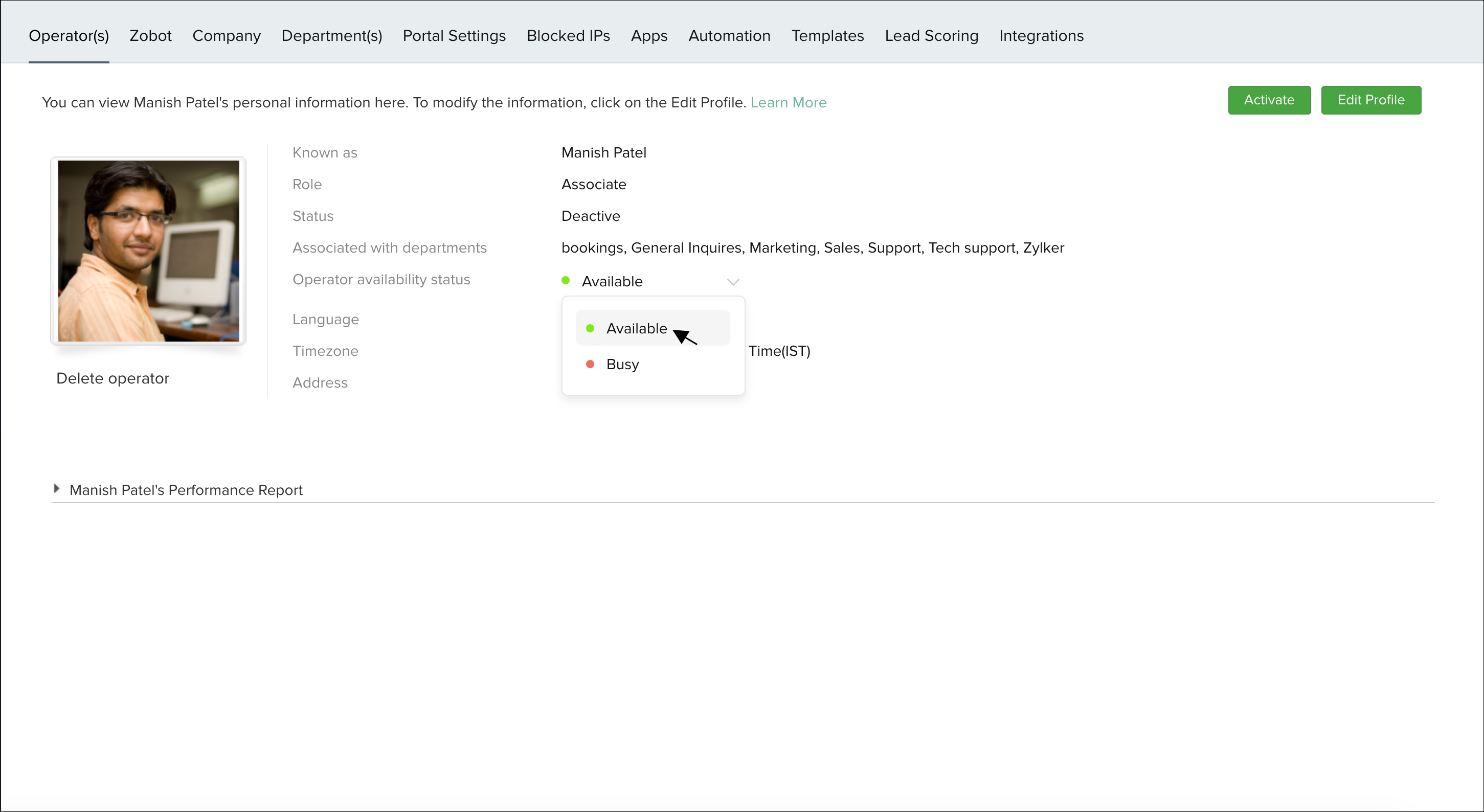 Note:
If you set a particular operator's availability status to be Busy, chats will not be routed to the particular operator.
This option will only be available for administrators of the portal.