How to add Operators in Zoho SalesIQ?
From the moment you create your Zoho SalesIQ, your live chat operation is staffed with one operator and administrator—you. But as great as you are, we think Zoho SalesIQ becomes infinitely more powerful utilized as a tool for small teams, where everyone can pitch-in and connect with visitors as a part of a total-support culture. That is why we made it easy to add your team members to your Zoho SalesIQ, so they too can connect with customers and get started delivering instant happiness.
To add an Operator:
In the Settings > Operators section, click the Add operator button at the top right corner.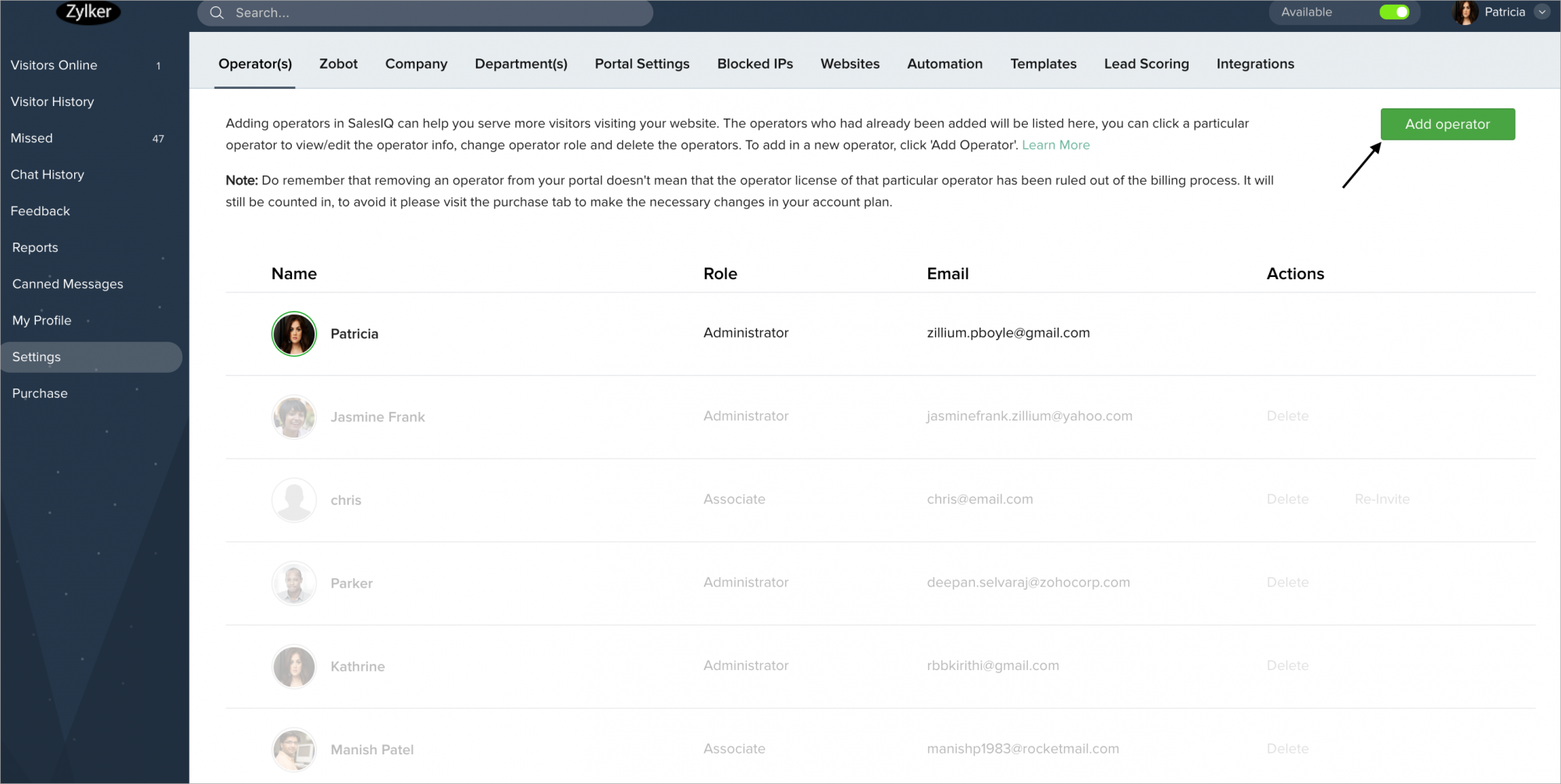 Then, enter the operator's e-mail address in the field to proceed.
Now, choose what role you want this particular operator to have:

Administrator - can access all the information, edit configurations and has the power to perform any action in Zoho SalesIQ. 
Supervisor - has restricted power to perform actions and can access selective information (i.e., they can access the Websites, Automation and Integrations sections in the Settings tab.) 
Associate - connect and chat with the website visitors and can access/view only their personal data and chat information in the Zoho SalesIQ console.

You can choose to monitor the chat sessions of the operator by enabling Monitor this operator.
Add an operator manually to your Zoho Assist account by selecting Enable Zoho Assist and allow the options in the operator's chat window to share their screen with the website visitors and access the visitor's screen remotely..
You can also associate the operator with your existing departments. Select the departments you want to relate the operator with.
Finally, click Save.