How to enable GDPR for the portal? 
Navigate to Settings > Portal Settings > Data privacy configurations, and enable General Data Protection Regulation. 
You can choose to keep the data privacy configurations as per your wish, and we have given the following opt-in/opt-out options for you: 
Note:
The settings here are for the entire portal, these configurations reflect in the Mobile SDK as well. For the GDPR to work on your website: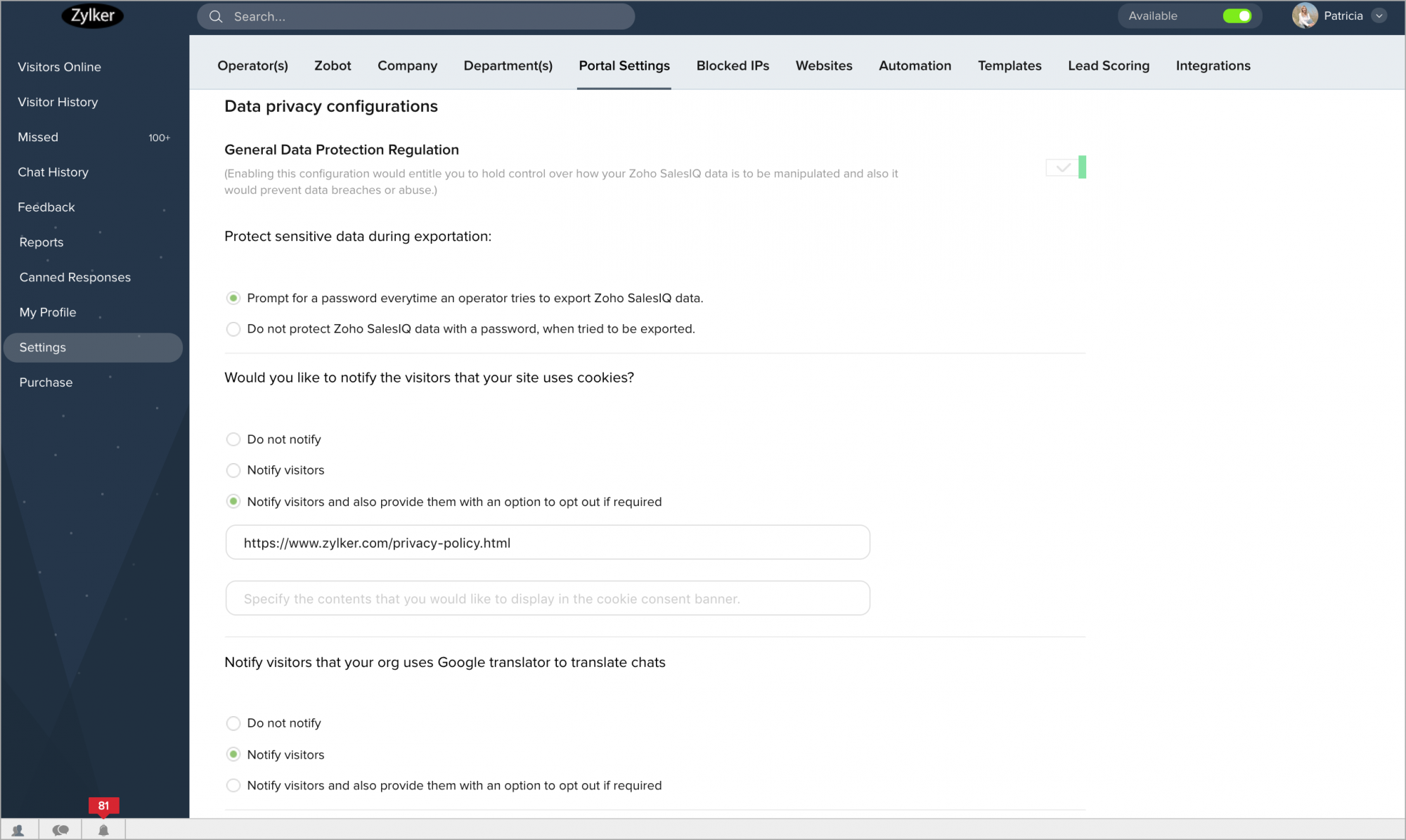 Without any configurations, we also protect the visitor data by:
Notifying the visitor, when the operator uses the Google Translation to translate the chat.
Double opt-in option, to confirm that the visitor sends the chat transcript to the right email address.