The Connected Visitors
While you have live visitors, this view will appear under the Visitors module in the left-hand navigation, displaying the number of live visitors you currently have. You can access the live visitors page, by clicking on Visitors in the left-hand navigation under the Visitors module.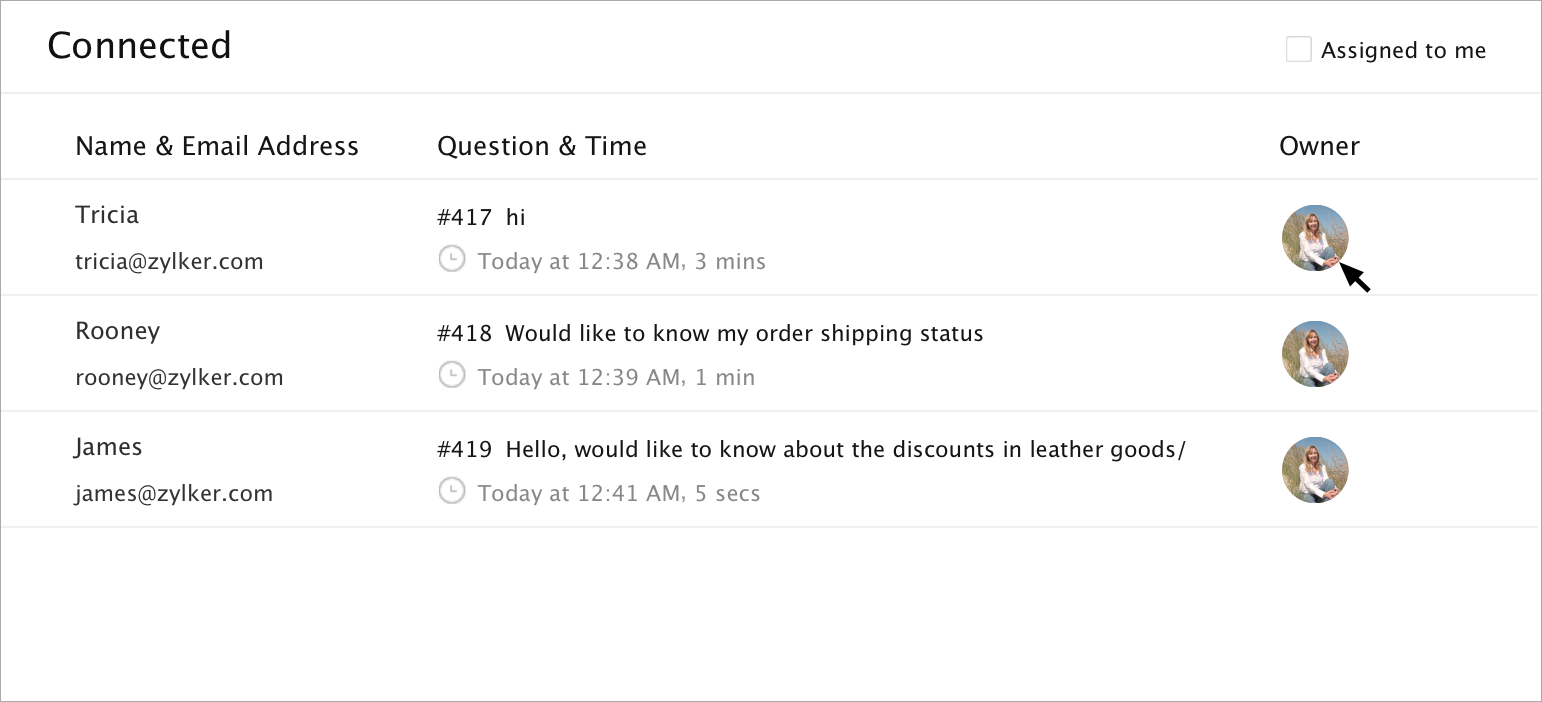 Here you can see all current visitors interacting with your Zoho SalesIQ, their e-mail addresses, their initial question they entered when starting the live chat the time they began the chat (and the chat's duration), and the agent they are currently chatting with.
Click on a visitor's name to view and monitor the chat transcript of the chat they are having currently with an agent, up to the moment you loaded the view. If you are the agent who is conducting the chat, you can quickly jump back into the active chat by clicking the green Join button at the top right of the Live Visitor window.
As with the Chats view, you can also navigate using the icons to view and add notes about the customer or chat, or explore detailed information about the live visitor.