Live chat software for Wix
Integrate live chat and get connected with your prospects & customers. Install Zoho SalesIQ to your WIX account by following the steps below.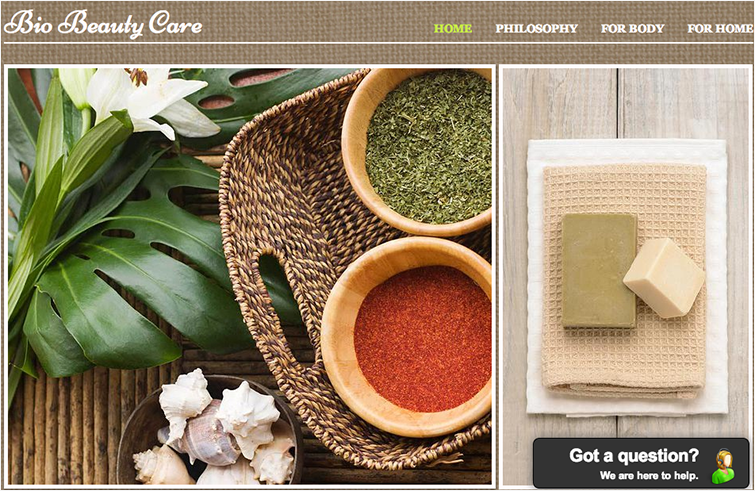 Note: Visitor tracking will not work in WIX as they do not support adding Javascript code into their website.
How to add live chat code to your Wix account
Log in to your WIX account and click "Edit Site" for the site you want to add Zoho SalesIQ to.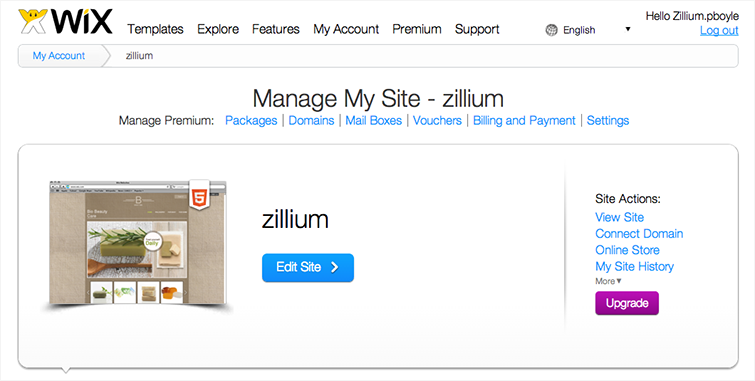 Click on the "+" sign o

n the left hand side of the screen 

to add a new section to your site.
Select "Apps" at the bottom of the list.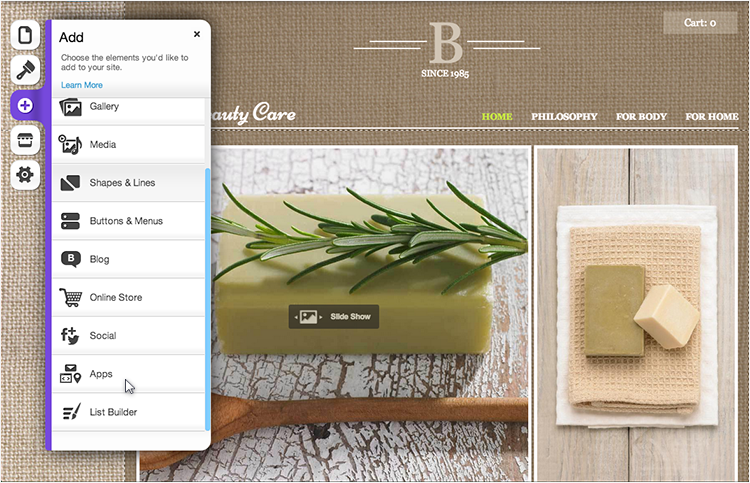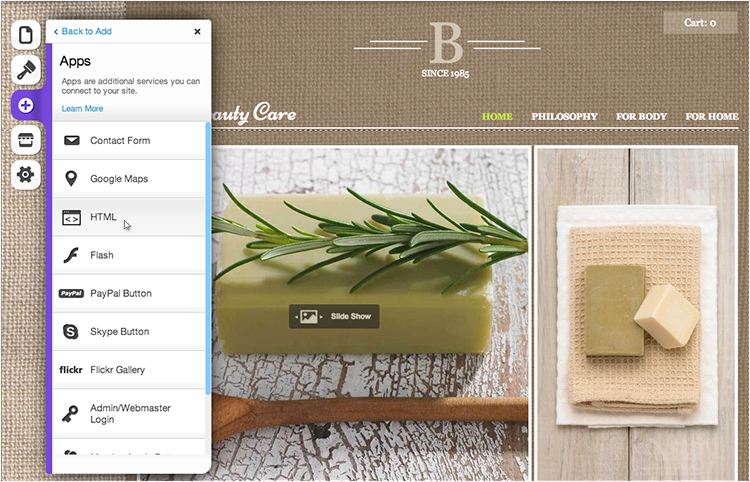 You will get a pop up in the center of your screen. This is where your widget will appear.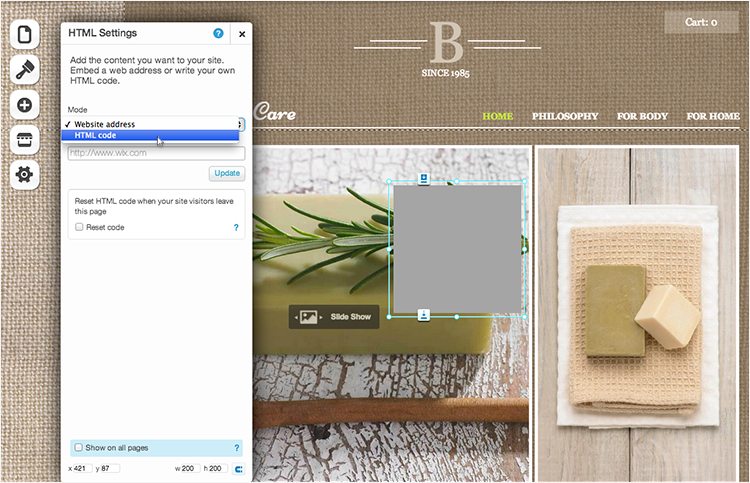 On the left hand side of the page switch the mode to "HTML Code" and paste in your Zoho SalesIQ code, and then click on update.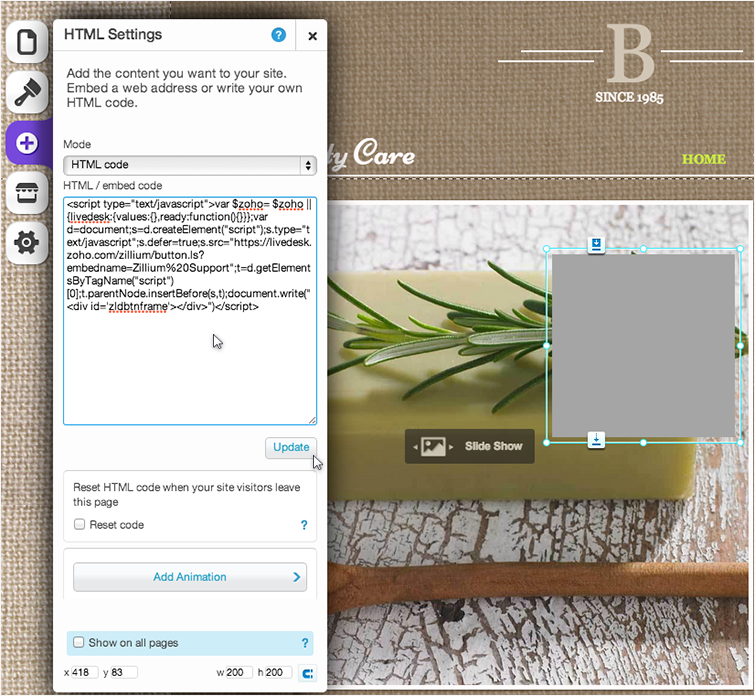 Because of the limitations, you need to resize the window where our widget appears. You can do this on the bottom right of the HTML Settings window, or by dragging it.
Publish your changes.
Getting your Zoho SalesIQ Code Snippet
Login to your Zoho SalesIQ Operator console.
Click "Settings".
In the "Web Embed" section, click on the name of the Embed you are attempting to include in a page.
Scroll down to the "Button Appearance" section and choose "Embed Buttom".
Select the code snippet below and copy.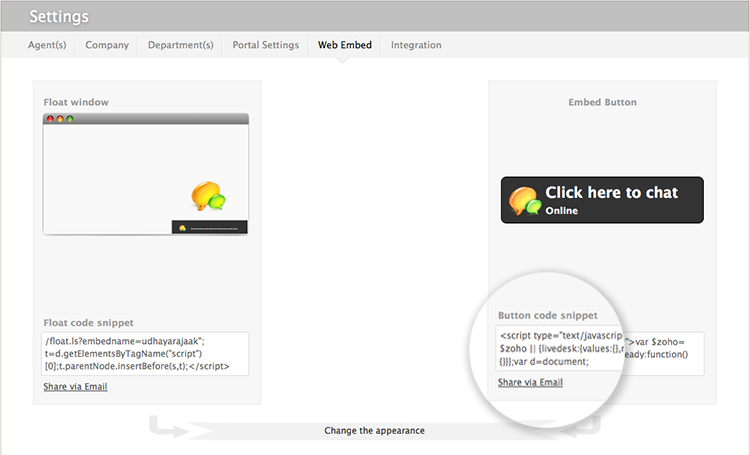 Note: To receive live chat notifications you should be logged in to https://www.zoho.com/salesiq/