Integrate wix with Zoho SalesIQ
Now integrate your wix website with Zoho SalesIQ, and track the visitors visiting your website. Also, connect with your website visitors on a click.
How do I add Zoho SalesIQ code to my Wix account?
Log in to your WIX account, and click Edit Site.
Then, click on the ( + ) add sign on the left side of the screen and choose More. Select the HTML code from the embeds section.
You will get a pop up in the center of your screen. Click Enter code, a pop-up appears.
Now switch to Zoho SalesIQ console, and navigate to Settings -> Websites ->Your website name -> Live chat widget, and copy the live chat code.
Then, switch to the Wix website editor window, and paste the code in the Add your code here input box and click Apply. Because of the limitations, you need to resize the window where the live chat widget appears. Finally, publish the changes.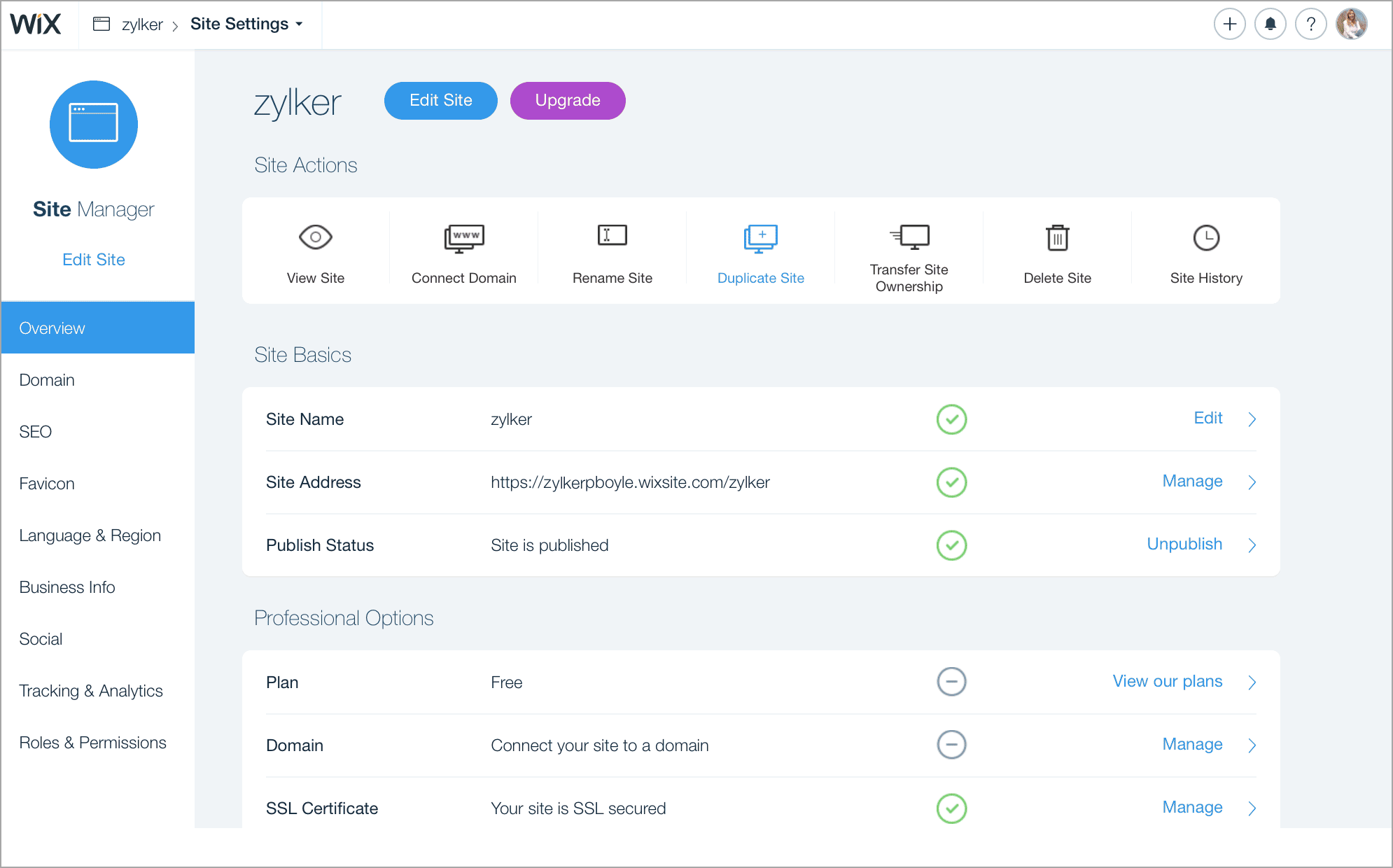 Is it possible to make the live chat widget float along the window of the wix website? 
Yes, it is possible. You should pin the chat widget to the screen and choose the place in the window where you would like to display the live chat widget. 
Right click anywhere above the html code, and choose the Pin to screen option.
Now, choose the place in the website window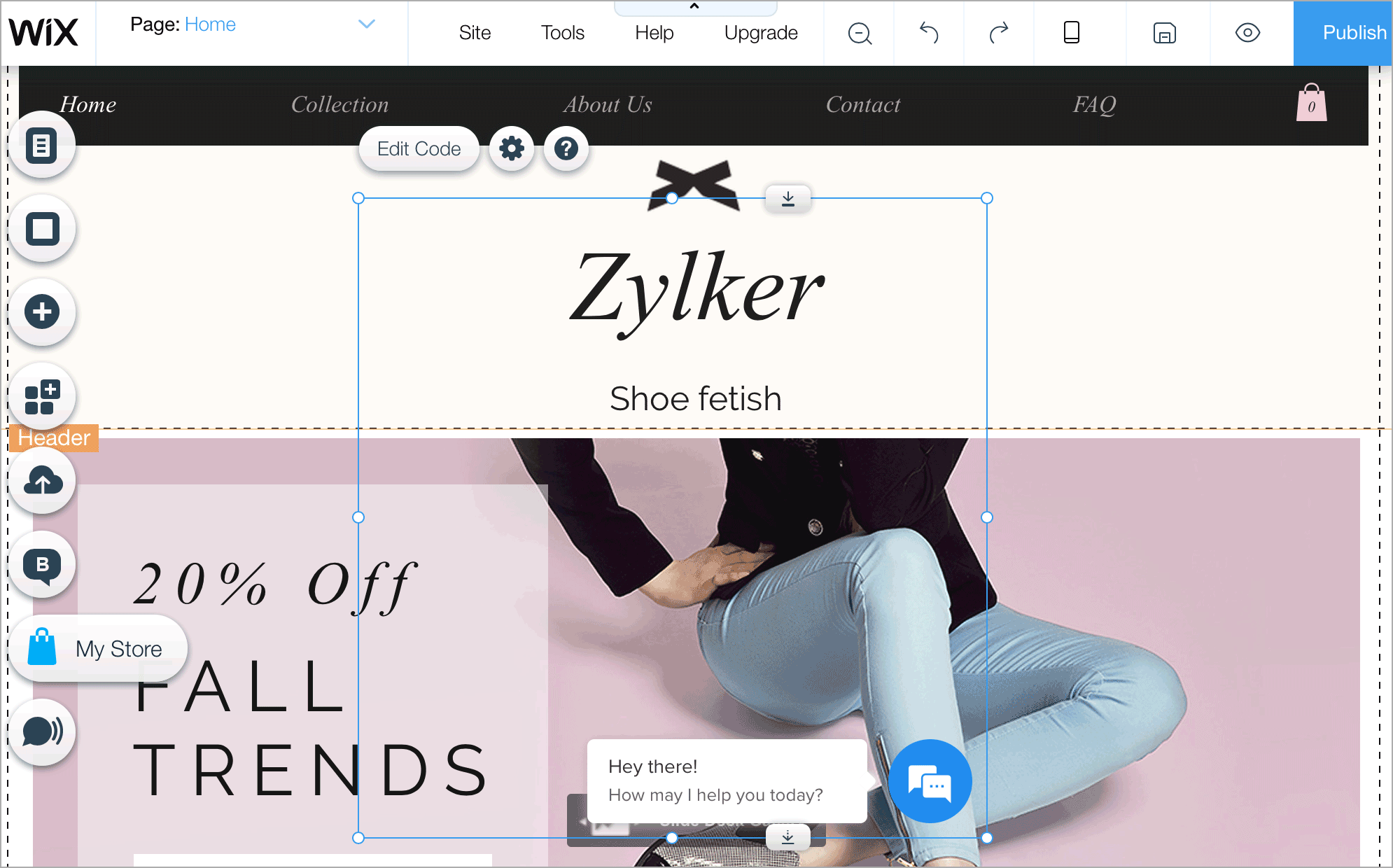 ​
How do I display the chat widget in all the pages of my wix website?
You can embed the Zoho SalesIQ live chat code in one page and can display the live chat in all the pages of your website.
Right click anywhere above the html code, and enable the Show on all pages option.
Note: To receive live chat notifications you should be logged in to https://www.zoho.com/salesiq/