Live Chat and Visitor Tracking Software for Weebly
Need a live chat solution for your weebly store? Here is how you can integrate Zoho SalesIQ.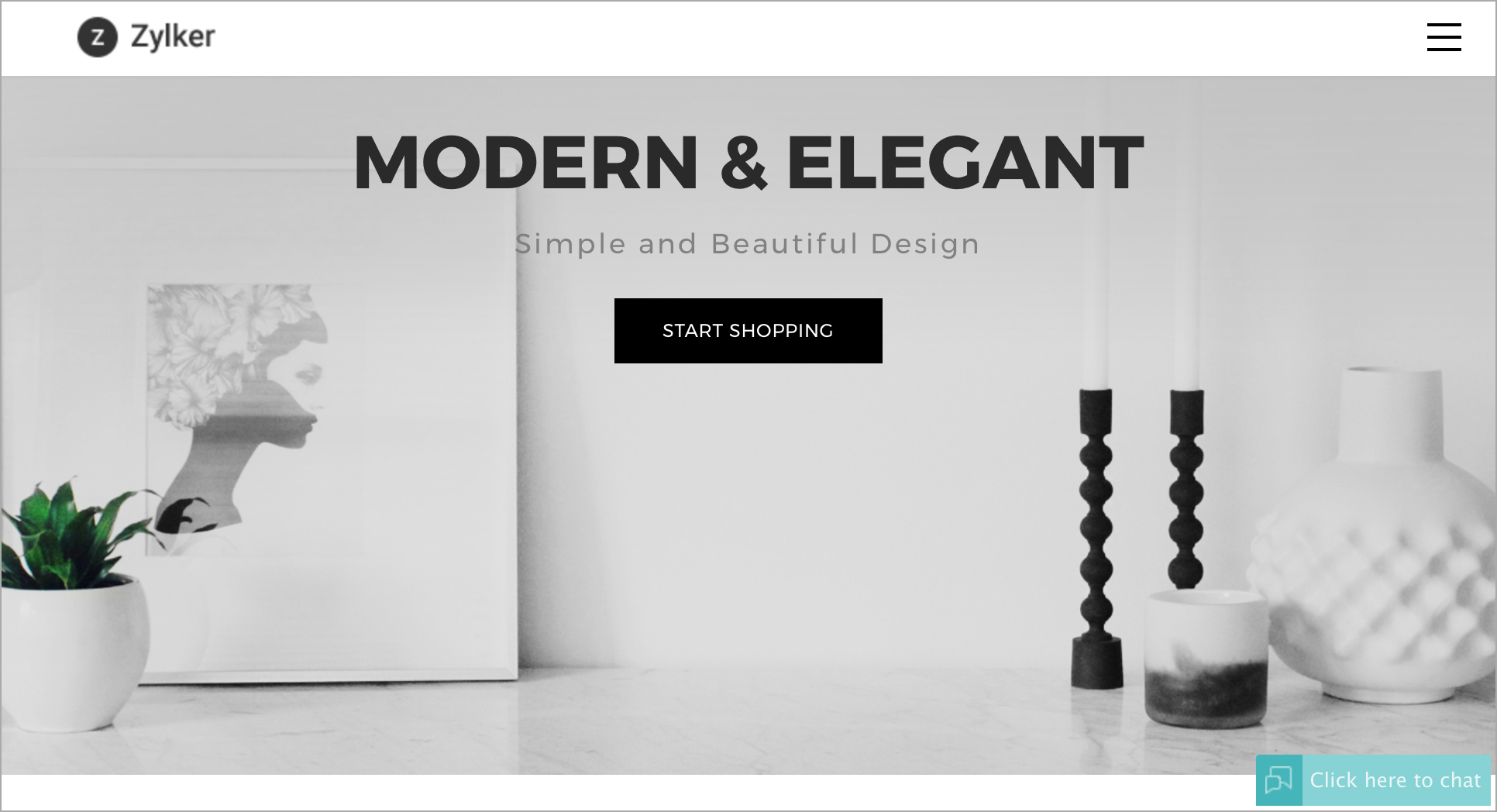 How to add Zoho SalesIQ to Weebly?
Log in to your Weebly account and click "Edit Site" for the site you want to add Zoho SalesIQ to.
From the main tab bar, click on "Settings".
Click "Search Engine Optimization (SEO)".
Paste your Zoho SalesIQ code where it says "Footer Code".
Click "Save".
Click "Publish" in the top right corner.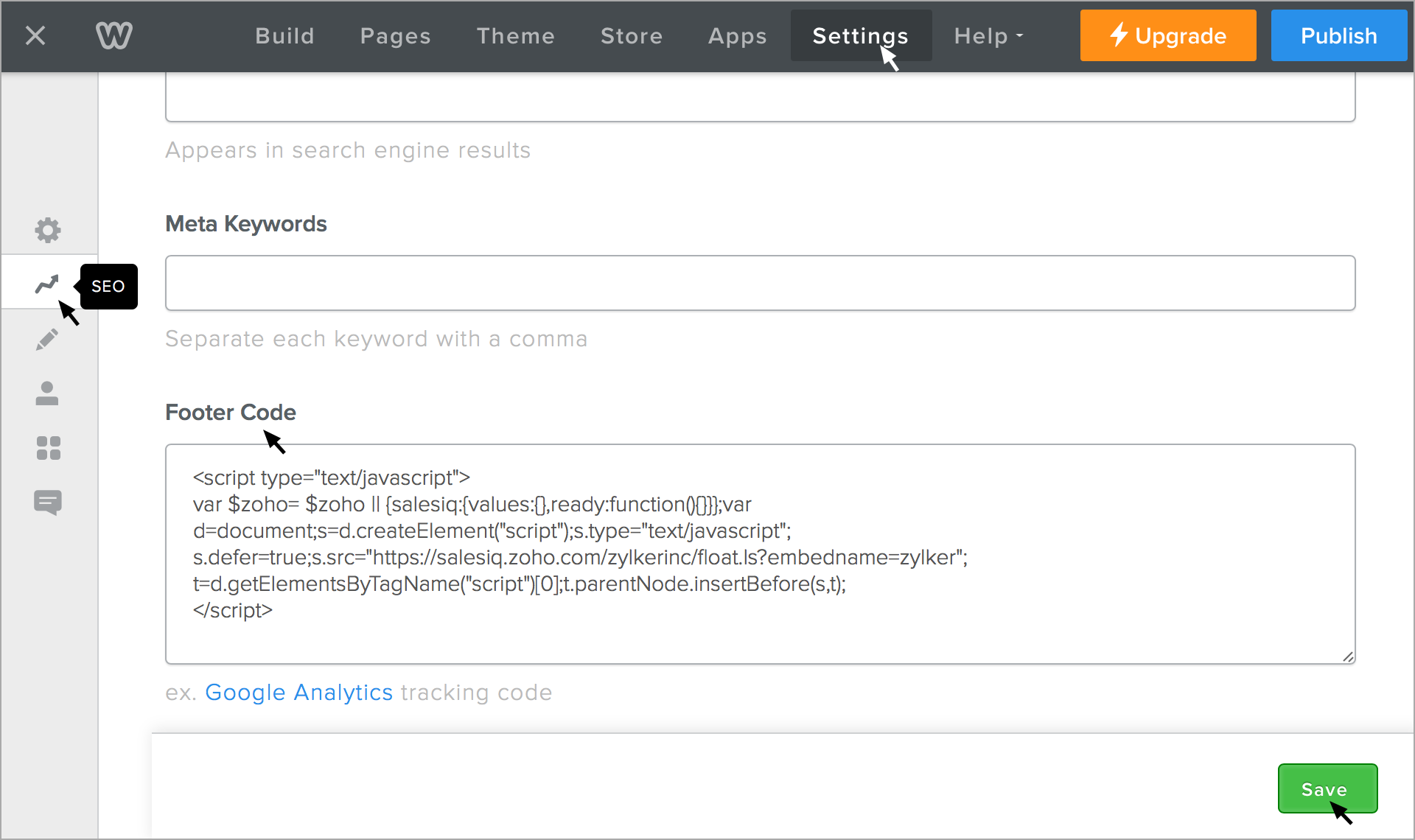 Getting your Zoho SalesIQ Code Snippet
Login to your Zoho SalesIQ Operator console.
Navigate to Settings -> Websites, click on the name of the website you are attempting to include in a page.
Select Live Chat. In the Installation section, click Copy this code to copy the code snippet.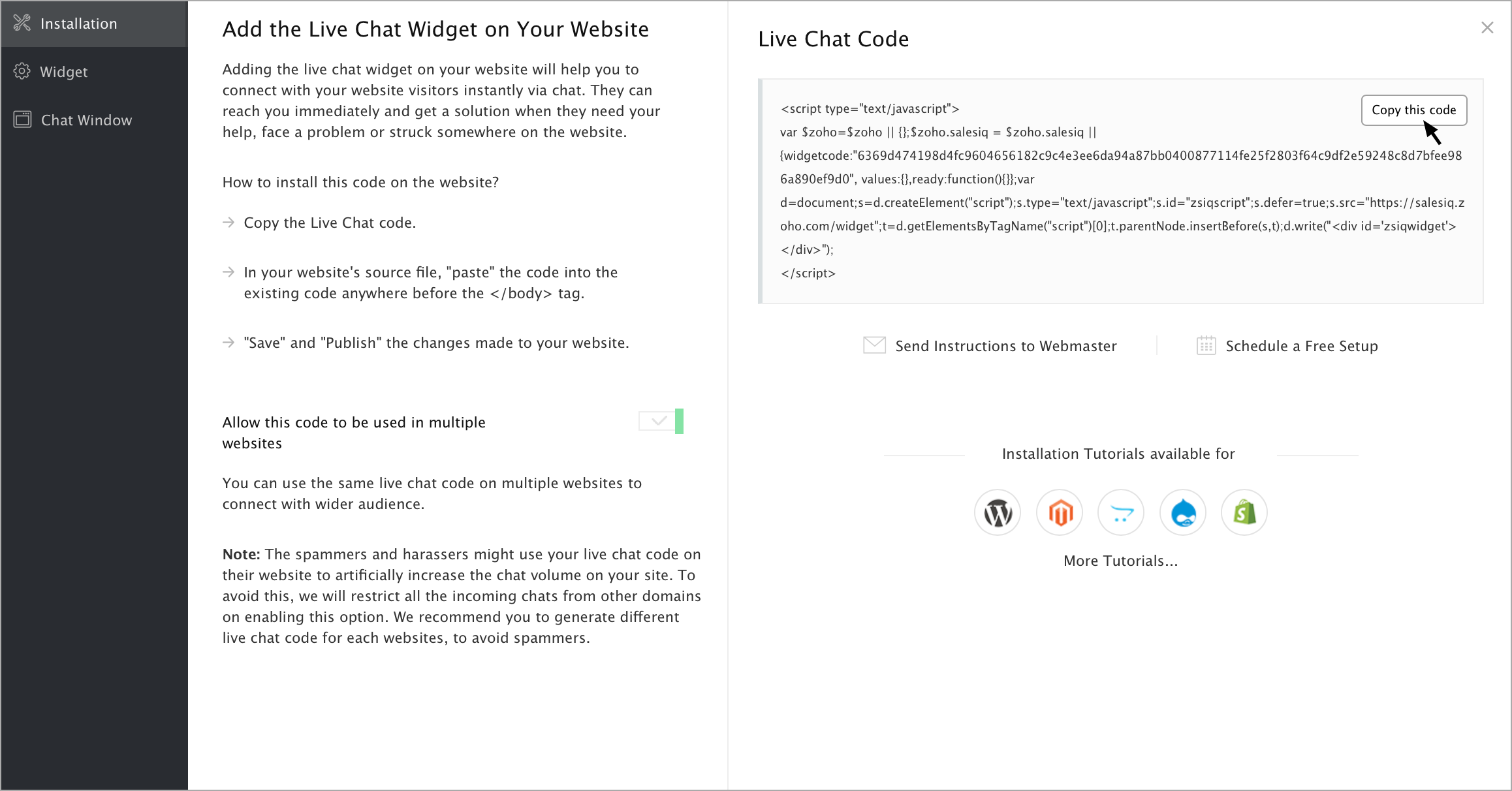 Note: To receive live chat notifications you should be logged in to https://www.zoho.com/salesiq/