Live Chat and Visitor Tracking Software for Sitefinity
With the power of Zoho SalesIQ in Sitefinity, you can prospect your website visitor, provide live customer support and monitor visitors.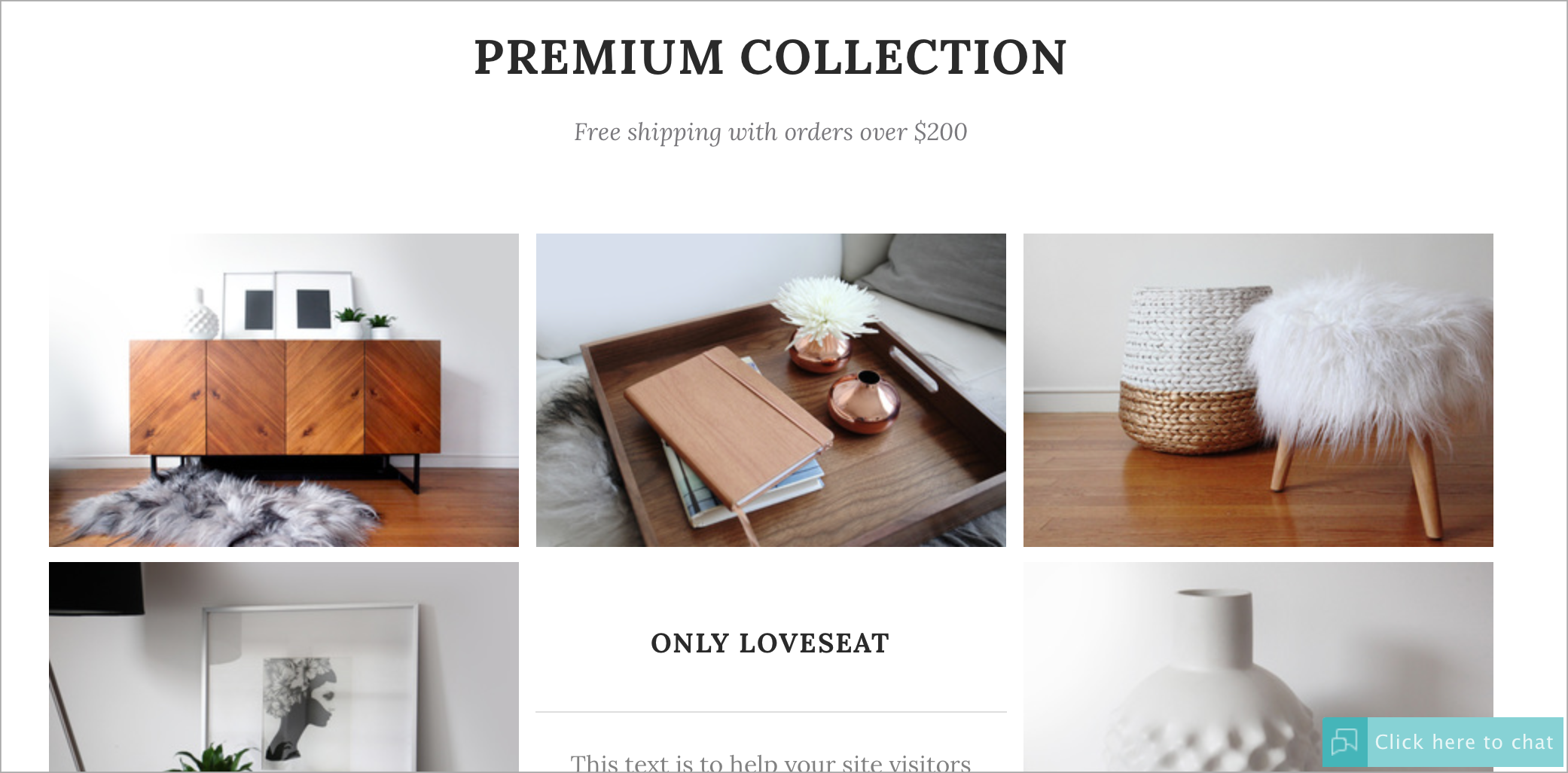 Configuring Zoho SalesIQ with Sitefinity
Log into your Sitefinity with your admin account.
Select the page, which you like to have the live chat.
Click "content" on the right.
Go to the section "Script and Style".
Drag the "Java Script" inside the page editor and "click" over it.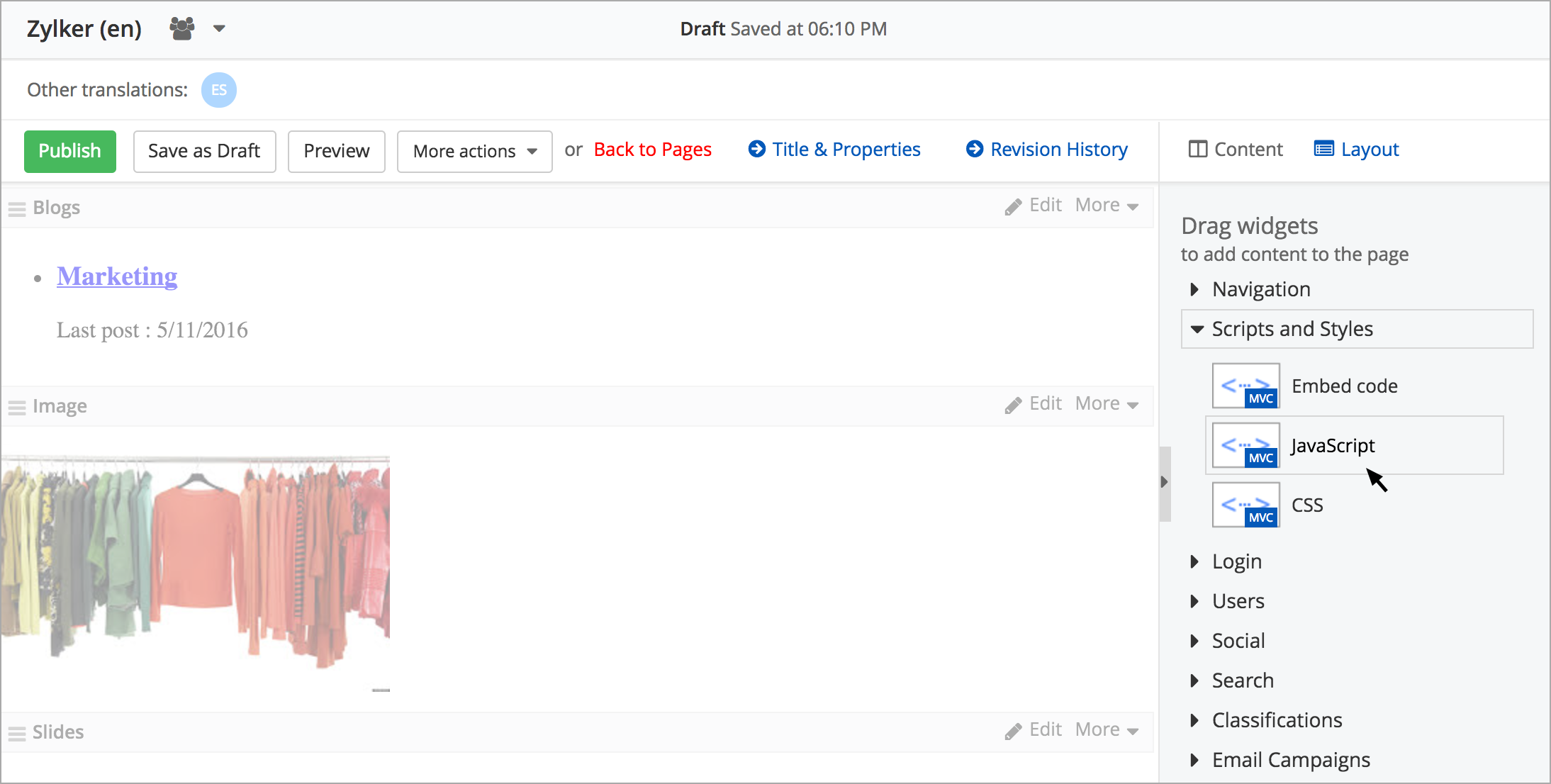 Select "Write JavaScript".
Paste your Zoho SalesIQ code removing the script tags.
Now select "in the head tag" below the editor and click "save"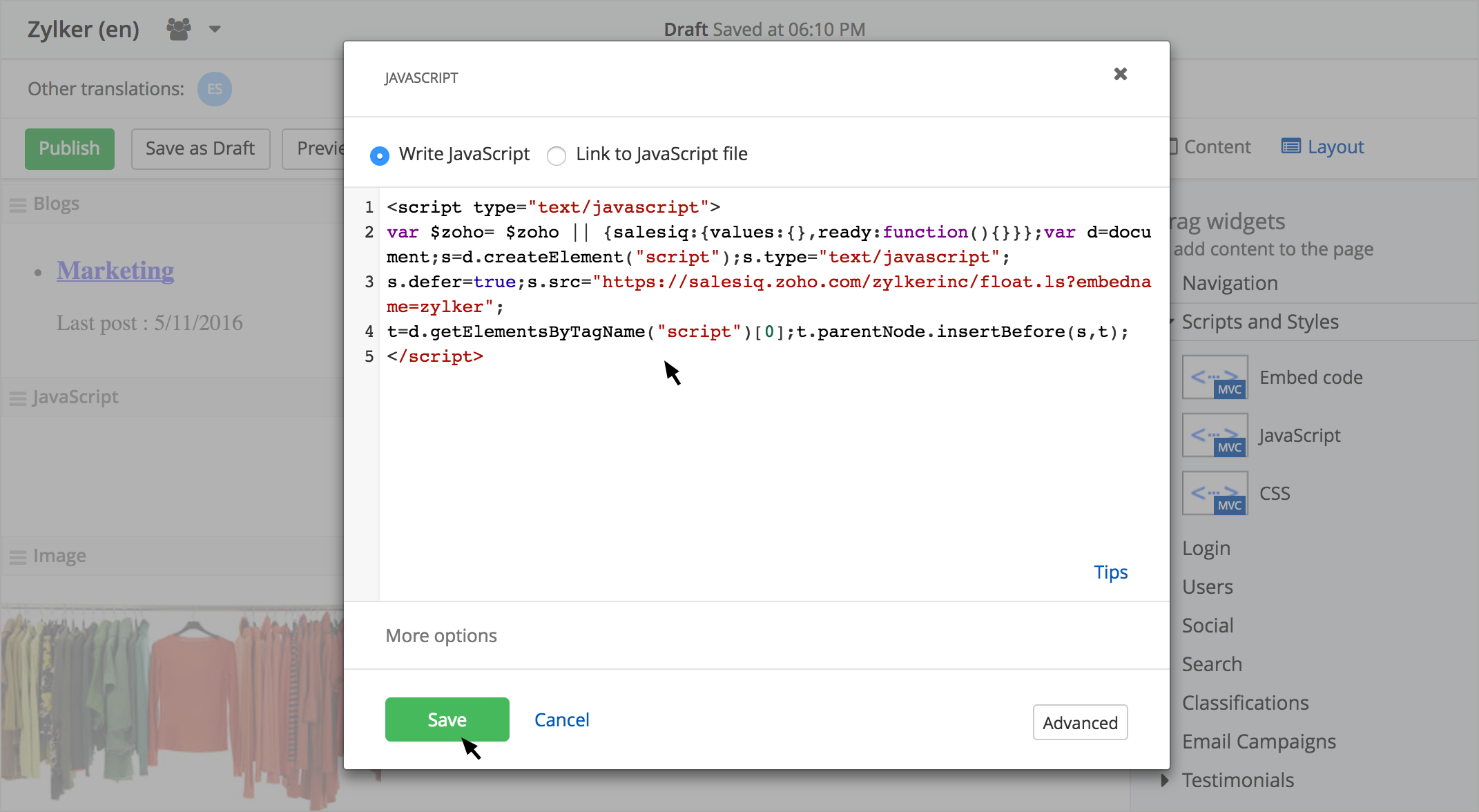 Getting Zoho SalesIQ Code Snippet
Login to your Zoho SalesIQ Operator console.
Navigate to Settings -> Websites, click on the name of the website you are attempting to include in a page.
Select Live Chat. In the Installation section, click Copy this code to copy the code snippet.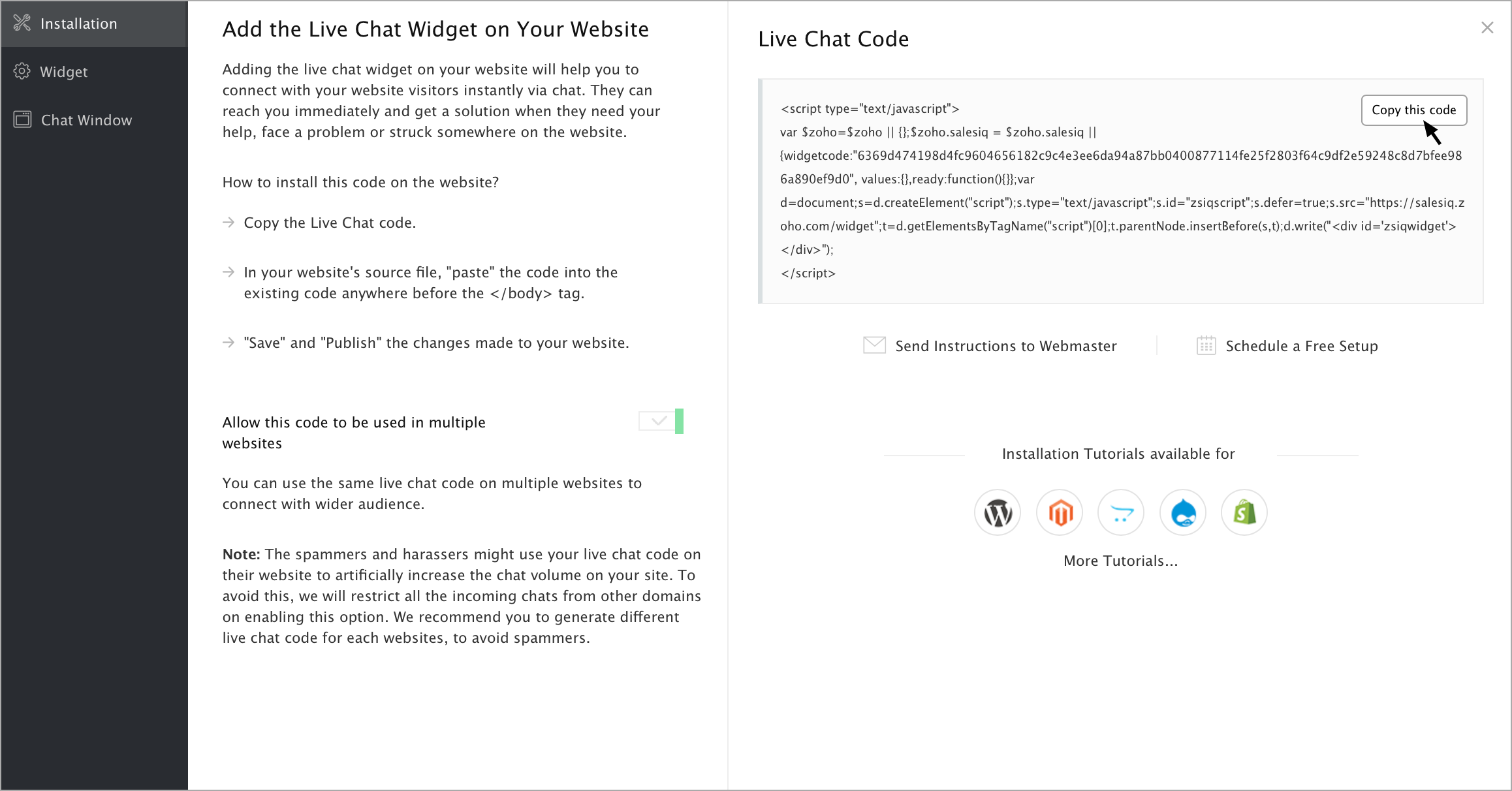 Note: To receive live chat notifications you should be logged in to https://www.zoho.com/salesiq/