Live Chat and Visitor Tracking Software for Magento
You can easily add a live chat and visitor tracking feature to your Magento store through Zoho SalesIQ. Engage with prospects on your online store through proactive chat and close more deals. Build lasting relationship with your customers by delivering legendary customer service through live chat.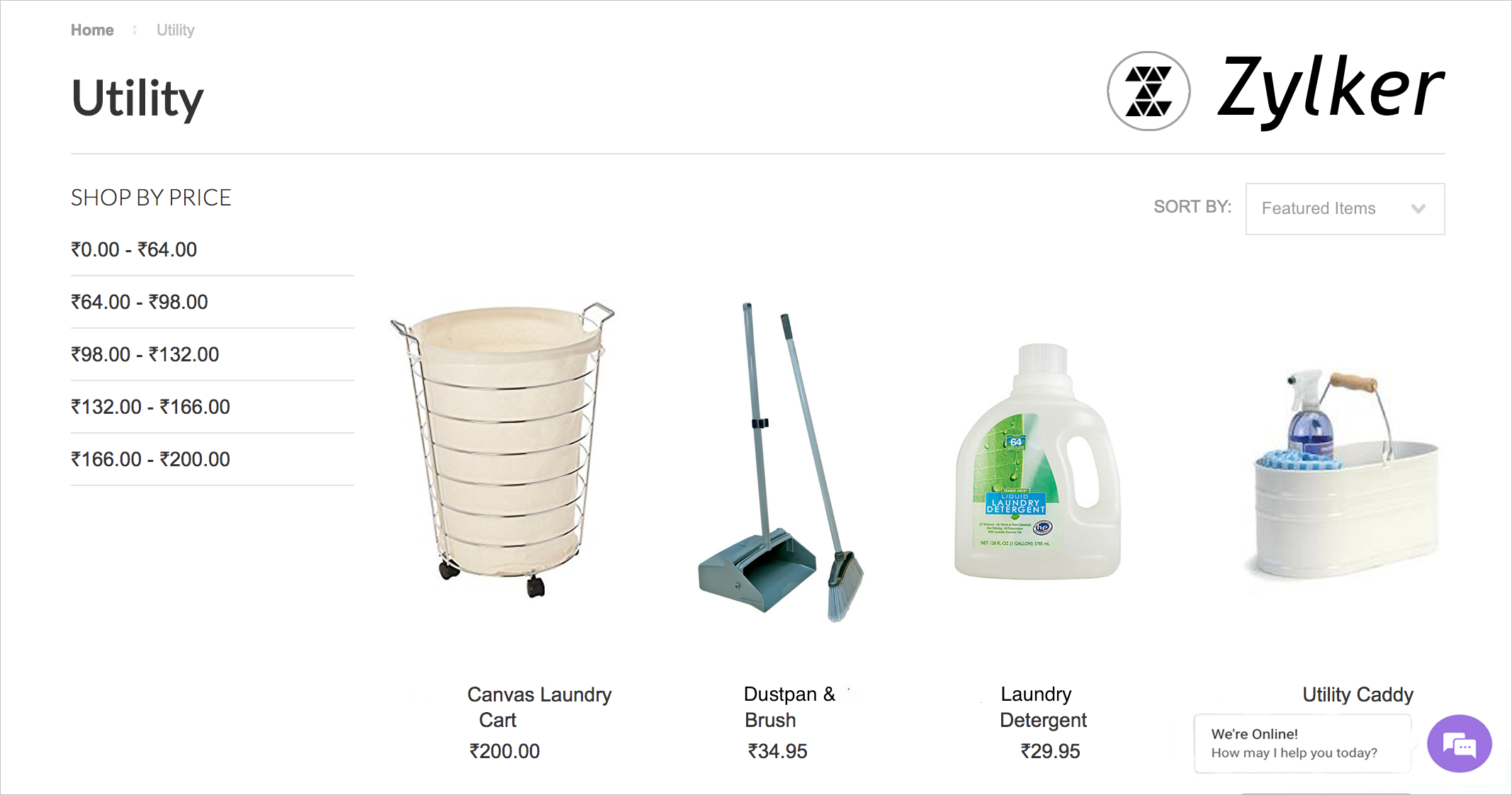 Getting your Zoho SalesIQ Code Snippet
Login to your Zoho SalesIQ Operator console.
Navigate to Settings -> Websites, click on the name of the website you are attempting to include in a page.
Select Live Chat. In the Installation section, click Copy this code to copy the code snippet.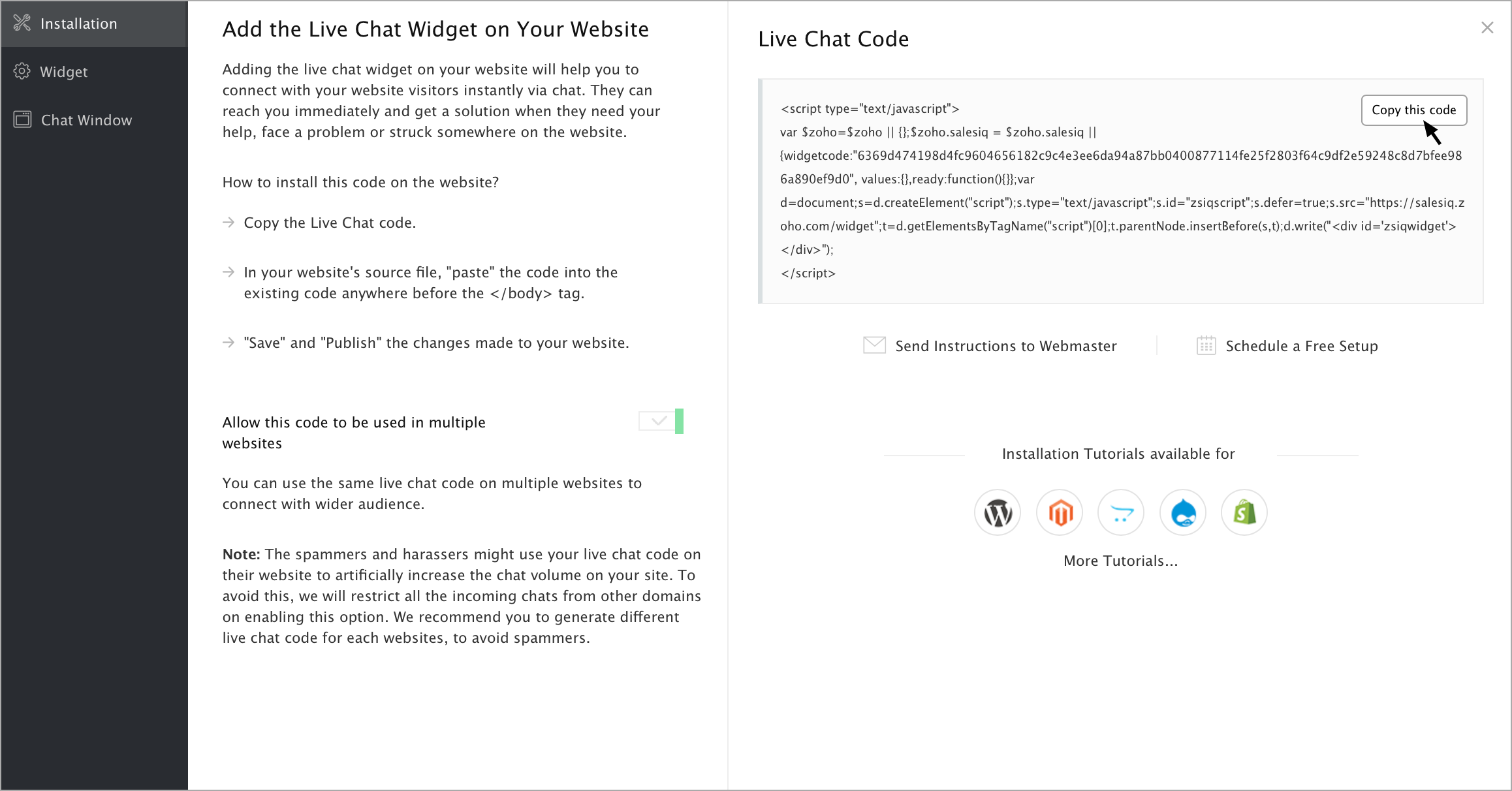 Note: To receive live chat notifications you should be logged in to https://www.zoho.com/salesiq/