How to install the Zoho SalesIQ extension in Magento Version 2.x?
To install and add the Zoho SalesIQ chat widget to your Magento, do the following.
First, download the Magento version 2.x Zip file from here.
Then, upload the Zip into your root directory and extract it.
Next, go to the 

Magento root directory

 on your server and enter the following commands:​

     
 

php bin/magento module:enable Zoho_Salesiq     
 php bin/magento setup:upgrade
 php bin/magento setup:static-content:deploy
 php bin/magento cache:clean
Log into the admin section of your Magento site: eg www.yoursite.com/admin.
In "Stores", select "Configuration" below Settings.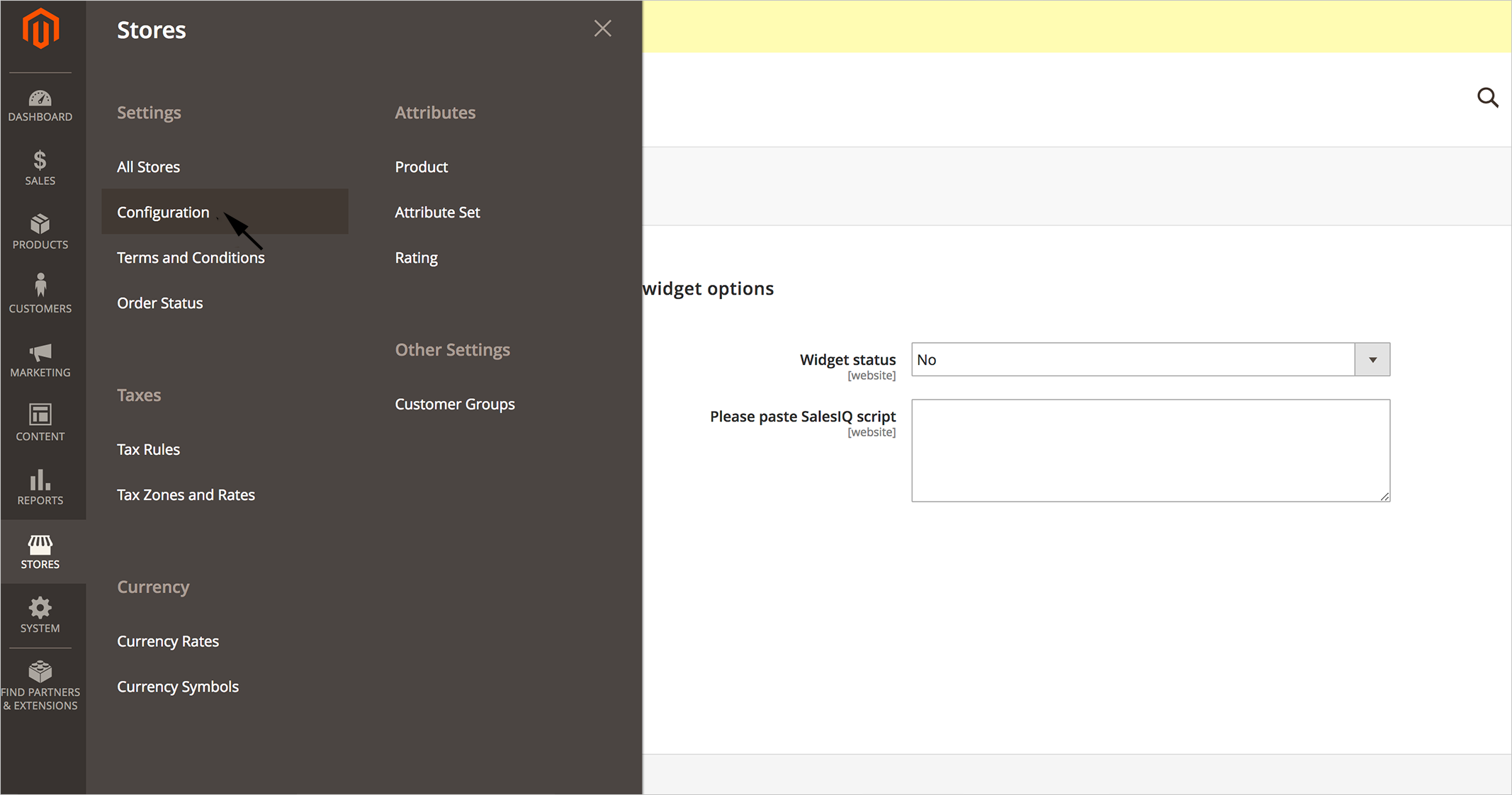 Go to "Zoho SalesIQ Extensions" and click "SalesIQ".
Paste your Zoho SalesIQ code snippet in the text area given and click "Save Config". How to Get Zoho SalesIQ Chat Widget Code?
Now have your Zoho SalesIQ installed in Magento.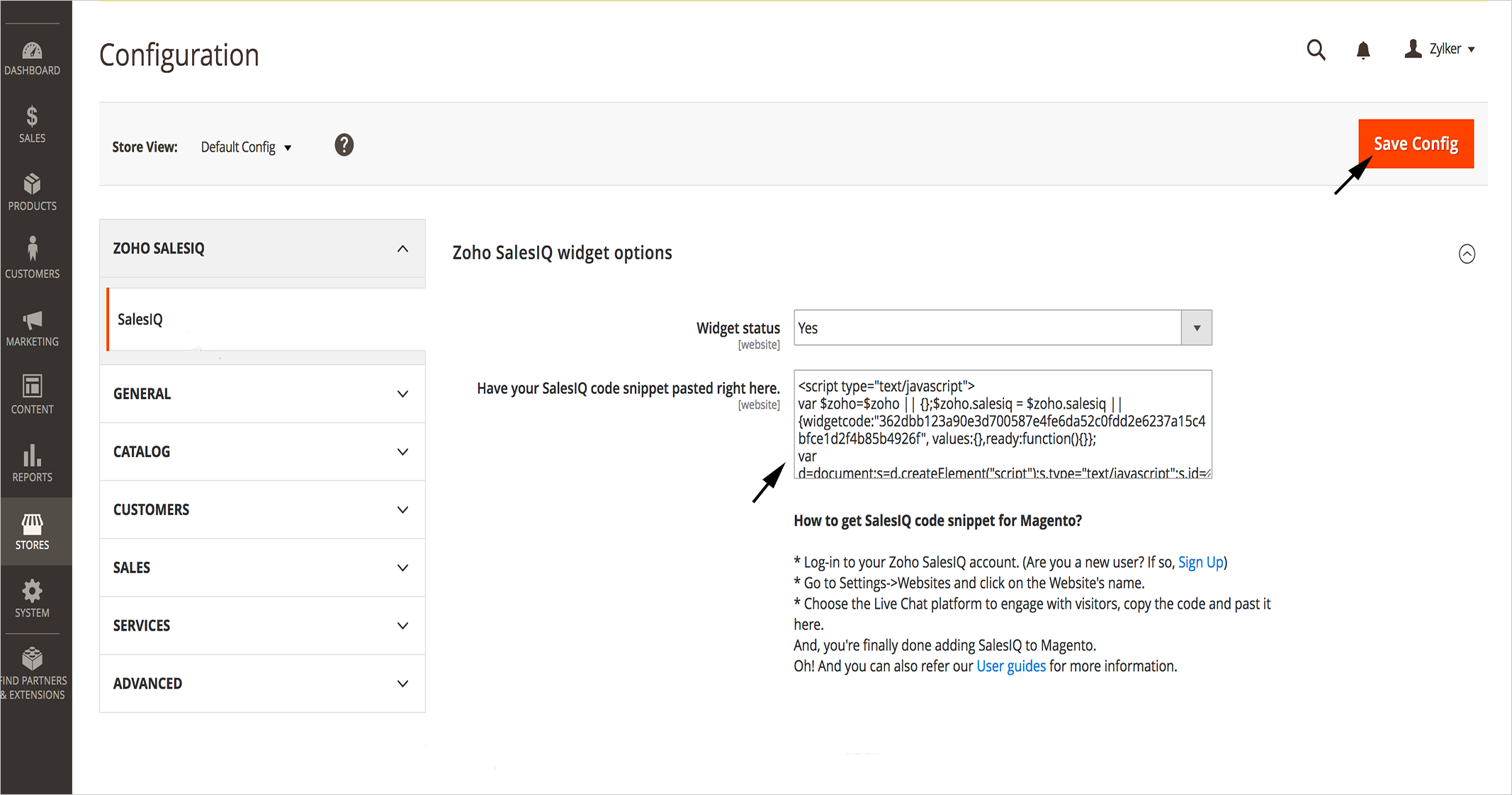 By default your Zoho SalesIQ will be Enabled in Magento or you can click on "Advanced" on the left side and then click the Enable/Disable option from the drop-down next to Zoho_Salesiq.